Kyle MacLachlan As the Voice of Dad in Disney Pixar Inside Out #InsideOutEvent
This post may contain affiliate links or I may have received the product free in exchange for my honest review. See full disclosure for more information.
Kyle MacLachlan voiced the loving dad charater in Disney-Pixar's new hit, Inside Out.  As part of my recent press trip, we had the chance to sit down with Kyle and ask him questions about his experience working in an animated movie and much more.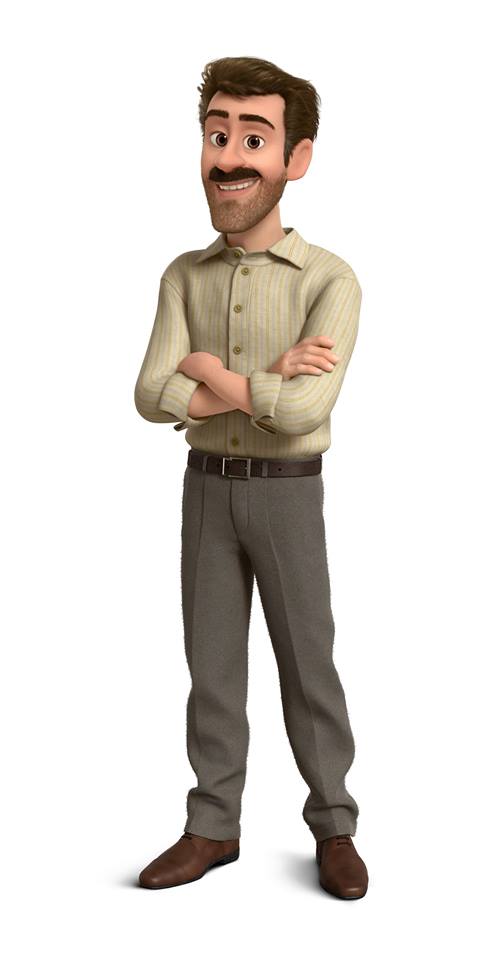 Inside Out explores the emotions in the head of young Riley, a girl who has gone through a few changes and you get to see first-hand how they affect her and those around her, all portrayed by the emotional characters in her head including Joy, Sadness, Anger, Fear and Disgust. What the movie also brings is a glimpse of the more mature, reserved emotions in the minds of mom and dad.  We started Kyle of with asking him what personal emotion would control him?  He candidly responded with several fun answers, including "coffee" and "butman", but in all he said "Silliness" is what he is by nature and feels that is the emotion that drives him most.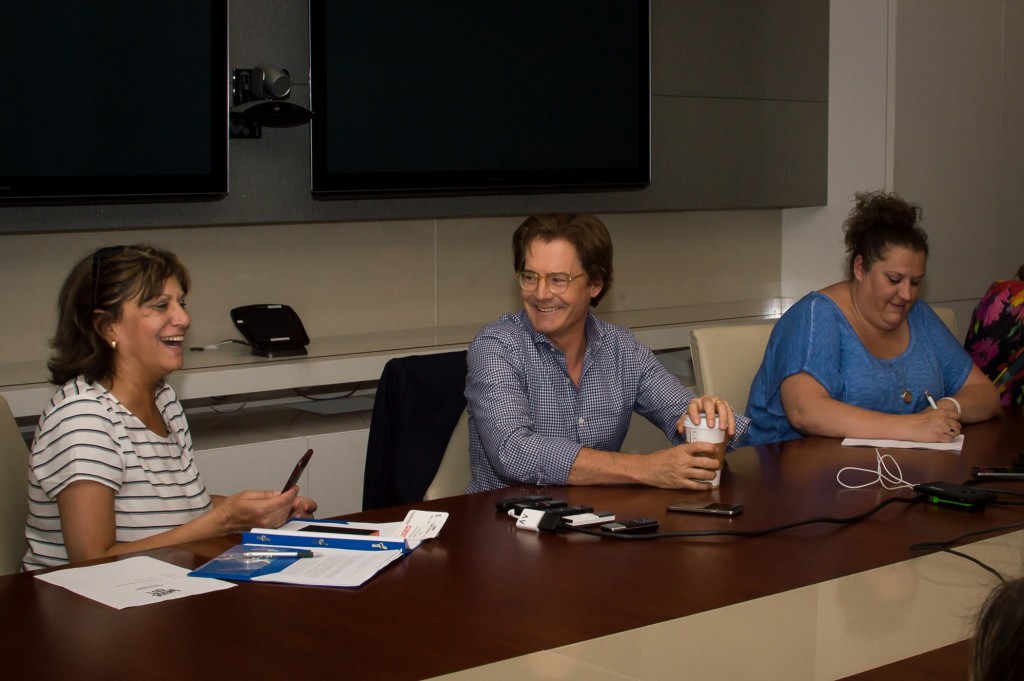 As the father to his own young son, Kyle expressed that this role really did help him bring a bit of the relationship he shares with his son.  Doing animation can be challenging as you don't have any props, no visuals and are only left with a script, a microphone and your own personality to help bring the character to life. He candidly described it as "creating my own little movie" in his mind as he went along.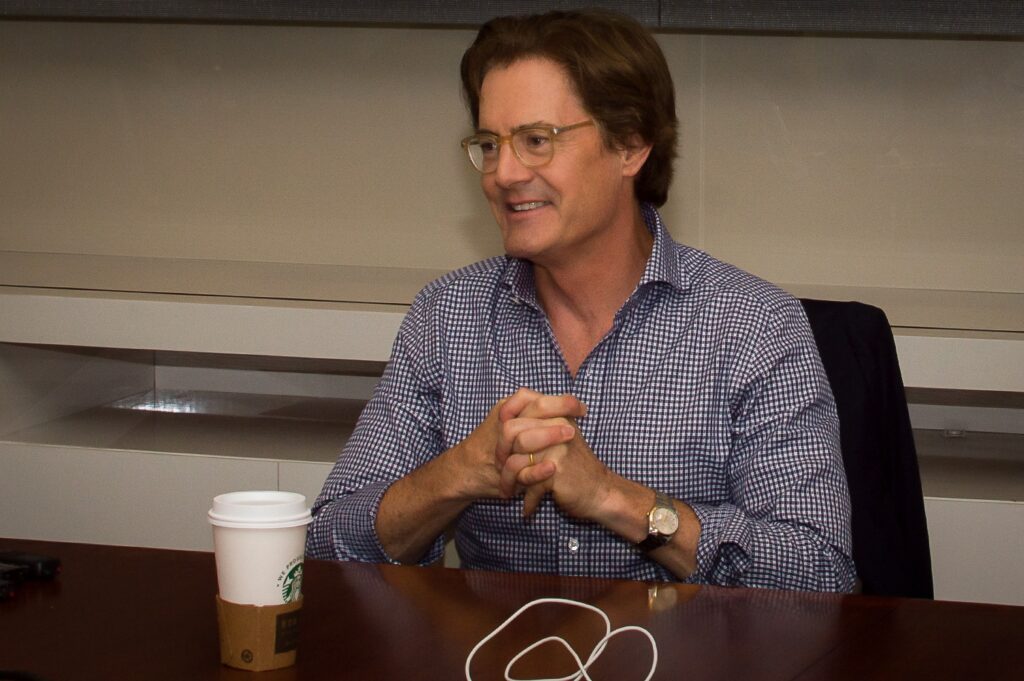 Kyle really illuminated when talking about his son, who will be 7 this July. He was excited to take his son to the theater himself to see the movie in its entirety.  He stated that at his sons age now, Joy would be the dominant emotion in his head, but also has inherited his father's fun, silly emotion and shows it often.  If fact, Kyle attributes that gene from his grandmother.
Kyle stated that voice acting is very rigid in scheduling.  People are telling you where to be, what to wear, what to eat, what to say and where to stand.  In voice acting, you can relax, there is no camera filming your every move and for a final cut.  While they did actually film Kyle while voicing his part, that was more for the animators to incorporate his "physical gestures" into that of DAD!
One thing I was surprised to learn is that this project started well over a year ago and he would go back again and again, ever-so-often, to tweak some parts and refine versions previously recorded.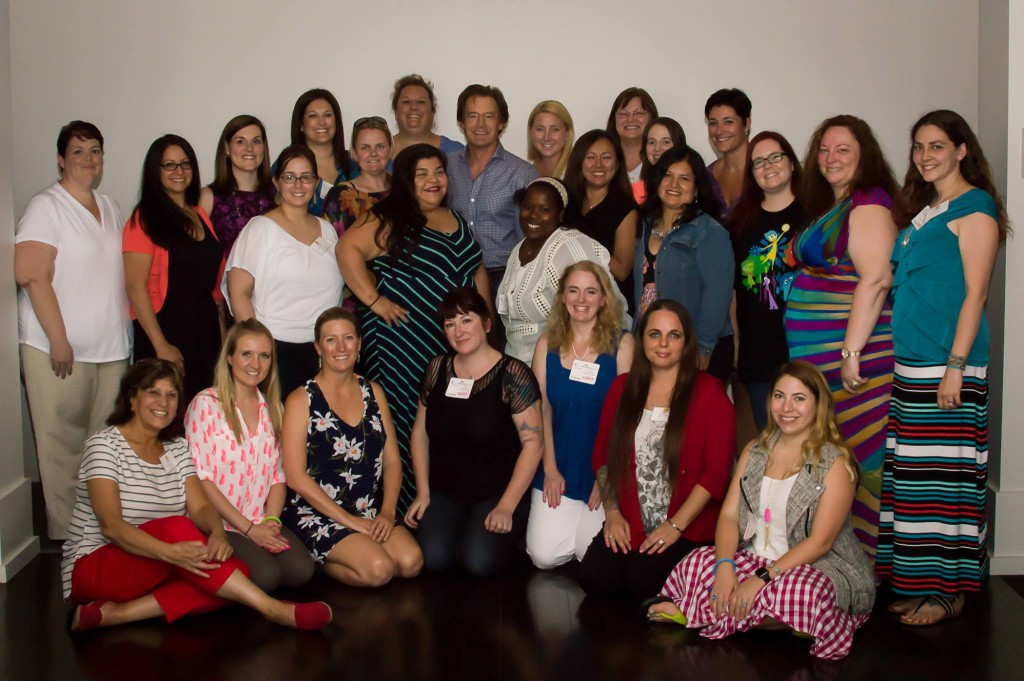 Kyle noted the overall challenge was relying on your own personal experiences to play this part in your mind and act it out through the microphone.  One of his favorite parts of the movie is actually in the trailer when mom is trying to signal dad to probe a bit more as to what is wrong with Riley. He says it is a universal gesture that anyone can relate to.
Kyle was truly vibrant and fun to chat with.  You can definitely see the love he has for his son, the joy he experienced with playing "Dad" in Inside Out and some amazing experiences he gained in the process.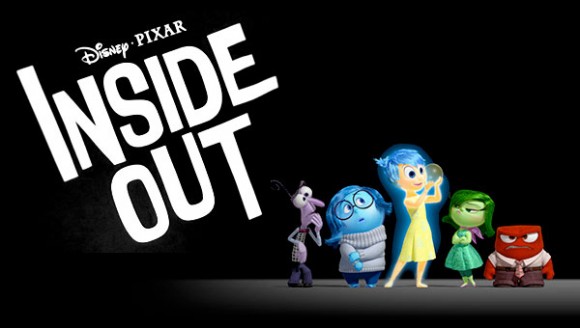 Be sure to stay fully connected with all things INSIDE OUT via 
And don't forget to head to the theaters as Inside Out is showing NOW!!!!