Landscape Lighting—Enjoying Your Outdoor Spaces After Dark
This post may contain affiliate links or I may have received the product free in exchange for my honest review. See full disclosure for more information.
Landscape lighting is a great way to enjoy your outdoor spaces after dark. It gives you a chance to add drama, accentuate areas of beauty, and provide security and safety around your home or business. Whether it's strategically placed lights along pathways, a dramatic focus on an architectural feature, or cleverly concealed lighting in a garden bed or rock wall, it can be both beautiful and functional. In this article, we'll cover the basics of landscape lighting, from choosing fixtures to installation tips. We'll also discuss some creative ideas for making the most out of your outdoor space at night!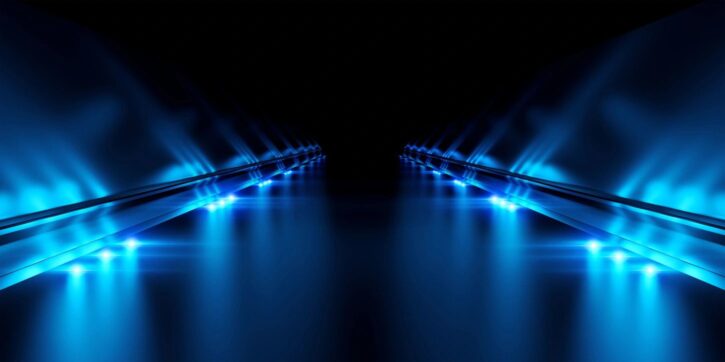 Tip #1: Choose Your Fixtures Wisely
When it comes to landscape lighting, the most important factor is choosing the right fixtures. Make sure they are rated for outdoor use and waterproof. Pay attention to the wattage, beam spread, and color temperature of each fixture; all of these will affect the overall look of your space. Additionally, make sure you choose a style that fits with your existing decor.
Ideas For Choosing Your Fixtures Wisely
In order to choose the right fixtures, it is important to consider the following factors:
Wattage: Higher wattage will create more light output and, therefore, brighter lighting. Lower wattage can be used if you want a softer, dimmer lighting.
Beam Spread: This refers to how widely or narrowly a beam of light spreads out. Wider beams are best for larger areas like patios and decks, while narrower beams are better for highlighting architectural features or trees.
Color Temperature: This is a reference to the light's Kelvin (K) color temperature. Cooler colors, which have a higher Kelvin value (4000K+), are useful for highlighting features or giving broad illumination. Warmer colors, which have a lower Kelvin rating (2700K-3000K), are best for cozy interiors.
Style: The style of the fixture should match the existing decor and fit the overall look you're trying to achieve.
Tip #2: Mind Your Placement
Once you have chosen your fixtures, it's time to start thinking about placement. For safety reasons, make sure any walkways are well-lit with a bright light that illuminates the entire path. Additionally, consider using spotlights or uplights to highlight architectural features like columns or garden beds, while downlights can be used to create an inviting pool of light around seating areas or water features. A great way to get creative is by using silhouetting—pointing a spotlight at a tree or other object from behind, creating a beautiful shadow.
Tip #3: Think Beyond the Basics
The options are unlimited when it comes to landscape lighting! In a garden or outdoor living area, string lights may produce a lovely ambiance. In addition to adding a little atmosphere, pathway and step lights make walkways safer after dark. You can add submersible lights to ponds or swimming pools at night to create a dramatic impact. Additionally, think about controlling your lighting with dimmers and timers. Dimmers let you change the brightness of your lights, while timers let you programme particular times for them to turn on and off every day.
Types of Landscape Lighting To Use:
Uplights: For highlighting architectural features or trees.
Downlights: To create warm pools of light in seating areas and walkways.
Spotlights: Perfect for creating silhouettes on walls, trees, and other objects.
String Lights: For a magical atmosphere in outdoor living spaces or gardens.
Pathway/Step Lights: To make walkways safer after dark as well as add ambiance to an area.
Submersible Lights: Placed in ponds or pools to create a dramatic effect at night that can be seen from both inside and outside the home.
Conclusion
Landscape lighting is an excellent way to enjoy your outdoor space even after dark. With a few simple steps, you can easily transform your backyard into an inviting and beautiful area to relax and entertain with Blingle in Plain City, Ohio. By choosing the right fixtures, placing them thoughtfully around your space, and considering more creative options like dimmers or timers, you can create the perfect lighting experience for any occasion!