Welcome To The LeapFrog LeapBand Giveaway!
Are you looking for a great, creative and interactive toy to give your little one this Christmas?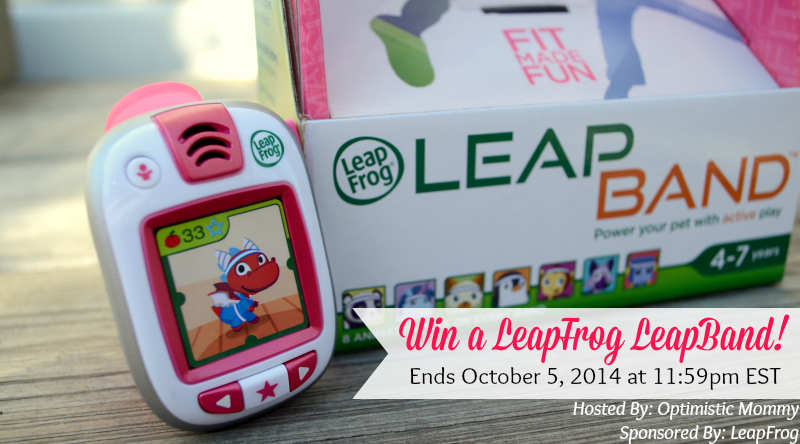 Welcome To The LeapFrog LeapBand Giveaway!
As you know, fitness is so important.  LeapFrog has made it fun for children with their new product, the LeapBand!  This is the only activity tracker for children that helps encourage active play and healthy habits with a customizable pet pal!  With over 50 activities, your child is sure to have fun while being active without thinking about it.  You can read more about this great product on Optimistic Mommy, along with her great interview with retired soccer star Mia Hamm!
We have great news!  Optimistic Mommy has teamed up with some great bloggers to bring you this giveaway to win a LeapFrog LeapBand for your son or daughter!  To enter to win, simply use the Rafflecopter form below.  This ends on 10/5/2014 at 11:59pm EST.  Good luck to all who enter!