Learn More about The #1 Stain Fighter – Tips on Why Biz Works #BIZStainFighter #ad
This post may contain affiliate links or I may have received the product free in exchange for my honest review. See full disclosure for more information.
Disclosure: This is a sponsored post on behalf of BIZ. Regardless, all opinions are 100% my own. 
Now that the kids are back in school, that means that my laundry duty has just doubled in size. Forget the days of summer sun and relaxed attire. Here we are back to uniforms (both school and sports), as well as everyday wear for school, work and more. Thank goodness I am prepared with an ample supply of BIZ products on hand to help.
More About BIZ – A LAUNDRY HERITAGE
BIZ® was the first enzyme based pre-soak and color-safe bleach that moms have trusted to remove stains from the family's laundry for more than 40 years. First invented in 1968 by Procter & Gamble researcher Charles McCarty, Biz was introduced nationally as a "pre-soak" or "color-safe bleach" and later re-positioned as a "detergent booster." In 1994 Biz, like many P&G brands, was re-released in an "ultra" formula (making it highly concentrated so that less of the product would be needed to achieve the same cleaning results). You may recall hearing "Put it in the Biz Bag," which meant a garment was too dirty for washing with detergent alone. As a promotion, Biz distributed large laundry bags to hold the dirty, stained laundry that needed to be soaked in Biz.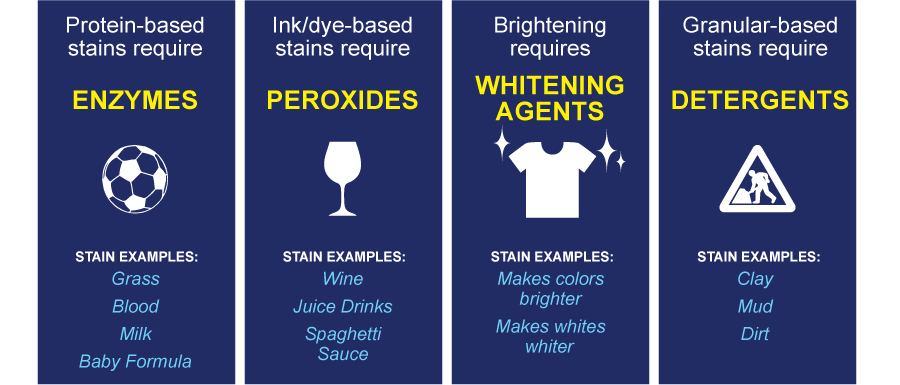 Why Biz works, you ask?
It is simple – When compared to other leading brands, BIZ has more active ingredients, thus better able to fight tougher stains like blood, grass, grape juice, chocolate and more.The proof is in the pudding
Consumers everywhere are learning that BIZ has what it takes to eliminate tough stains that we accumulate everyday. When put to the test with other brands, they don't hold a candle to BIZ because they don't have all of the active ingredients BIZ contains.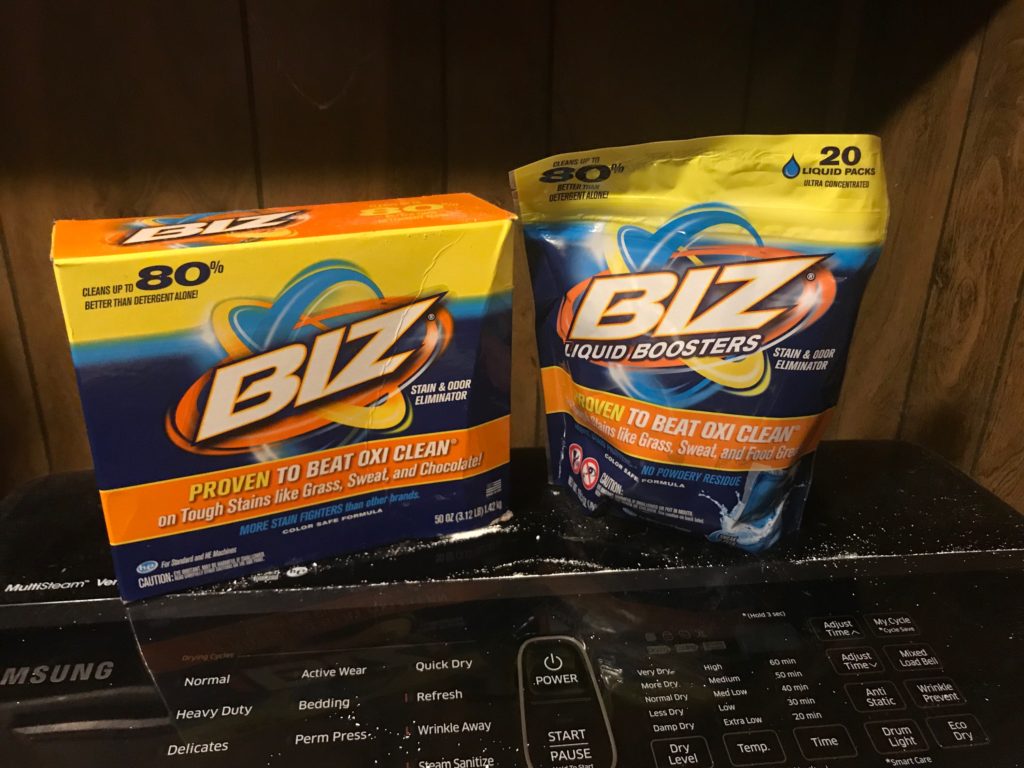 Speaking of pudding, BIZ can fight that stain too? One of my favorite snacks is chocolate pudding, but to be honest, I am a klutz and spill stuff all the time. That doesn't worry me though, because I have BIZ on hand on-the-go with my Biz On-the-Go Stain Eliminator, I can pre-treat that stain and be ready to tackle it easily when I get home.
Whatever stain you have, put BIZ to the test for yourself and see just how it stands up to other leading brands. BIZ comes in both liquid and powder. They also offer Biz Liquid Boosters and a convenient BIZ On-The-Go Pen! These days, clothing is expensive so add Biz Stain Fighter to your laundry arsenal to keep your items looking their best!
---
Connect socially with Biz Stain Fighter