Learn the Health & Breed of your Dog with Embark Dog DNA Kit #MegaChristmas19
This post may contain affiliate links or I may have received the product free in exchange for my honest review. See full disclosure for more information.
Dogs…one of the best members of a household any family can have. They are loving, loyal and become as important as any other member of the family. We recently adopted a puppy earlier this summer and could not be more in love with him.
Chewie came to us out of pure chance and, while we were told he was a mixed breed of German Shepherd and Rottweiler, our vet tends to disagree and believes he has some Airedale in him. No matter what his breed, we are so blessed to have him as part of our family and he could not have proven to be a more perfect fit.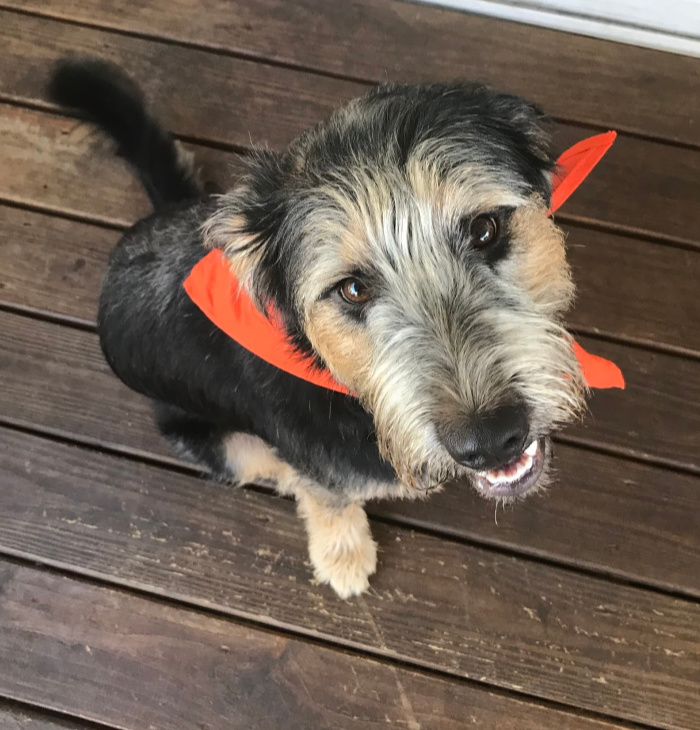 While we are pleased to have him, no matter what his breed is, curiosity does have us wondering exactly what mixture he is. With that being said, we have enlisted the help of our friends at Embark to tell us exactly what breed(s) Chewie is.
More About Embark
Powered by a deep love for dogs and a passion for understanding everything about them, Ryan and Adam Boyko have spent the last decade learning everything they could about dogs – how did they first get humans to fall in love with them, how did humans and dogs change each other in the years since then, and how can we best care for our furry family members?+

Embark is more than a product, or even a company.

It is a promise to share the journey of a lifetime with you and your dog.

You invite us, via our dog DNA test and website, into your home to help you understand and care for your dog like never before.

We invite you to join us in making new discoveries in dog health, wellness, care, and understanding via our research questions, continual results updates, blog posts, social media, and events.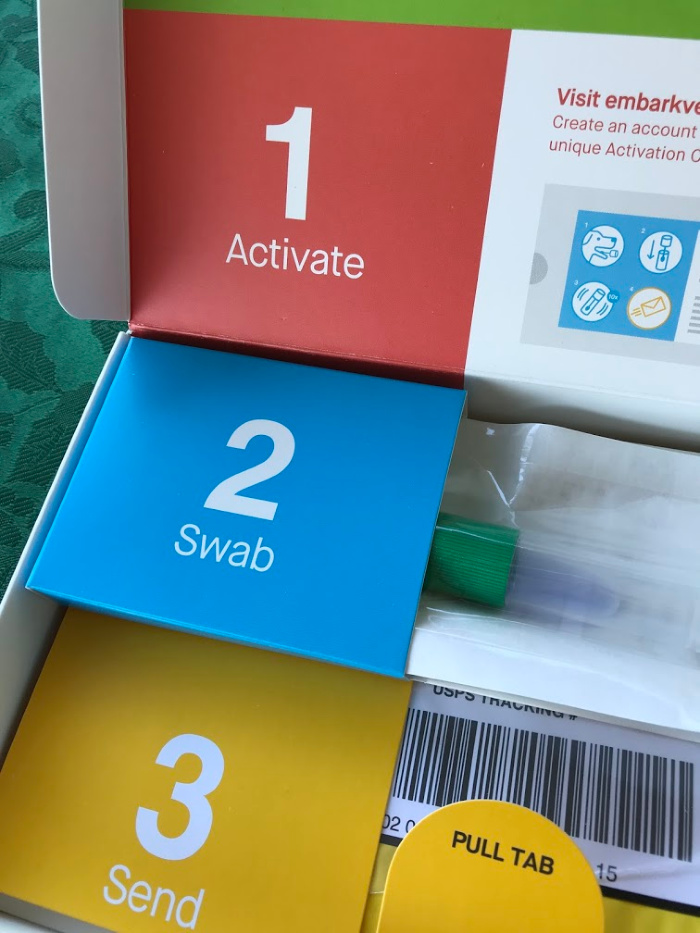 Embark has two kits available, either a Breed ID kit or a Breed & Health ID kit. We opted for the Breed & Health kit so that we can better understand Chewie's needs early on.
How It Works:
A Embark Breed + Health dog DNA test enables a dog owner to learn about their pup's breed, ancestry, health, relatives, and more with a simple cheek swab. With a research-grade DNA genotyping platform, Embark looks at over 250 breeds and more than 175 genetic health conditions and traits. You can discover and connect with dogs that share DNA with yours with the world's only canine relative finder, free with purchase. The most accurate & highest reviewed dog DNA kit on the market.
We received our kit and made sure that Chewie had not eaten anything for up to 30 minutes before swabbing his cheek. Let me tell you, this wasn't easy as he is still in that "hand and nibble" phase, as he is only 10 months old.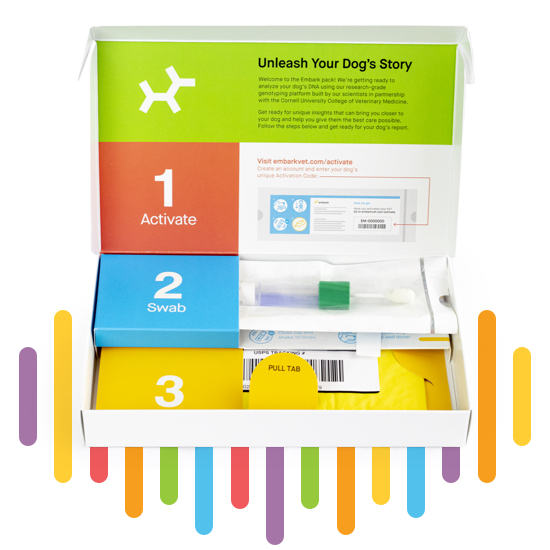 Once we were able to swab his cheek, and I say we because it took two of use to divert his attention a bit to get a good swab, we simply put it into the supplied vial of solution, a few quick shakes and then packaged it up in the included pre-paid mailer and sent it off.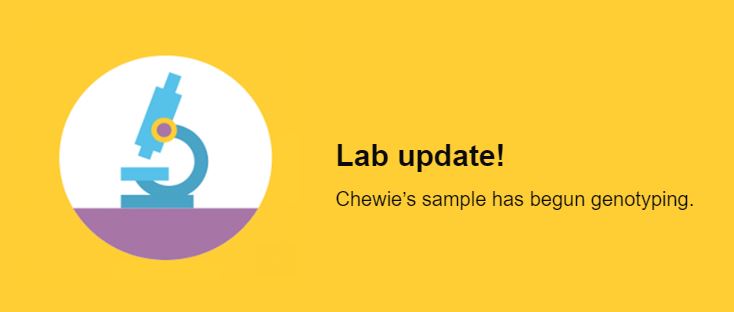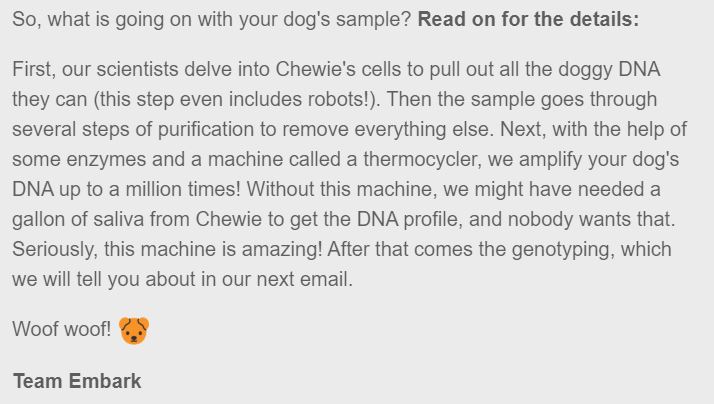 Within a few days of sending it off, we have already received two emails letting us know our kit was received and result should be available in 2-3 short weeks.
What am amazing product and even more amazing process. It shows they really care for our furbabies and what to provide the best customer service you can imagine.
If you have a dog and you have curiosity or concerns over their breed and health, you will want to invest in a dog DNA kit from Embark. They have free shipping in the continental U.S. within 3-5 business days. Expedited shipping are options available and of course the return shipping of swabs is included in your DNA kit.
Christmas is just weeks away, and Embark kits would make a wonderful gift for your family or a pet parent that you know. You can purchase their kits online. Connect socially for more info.
UPDATE: THE RESULTS ARE IN!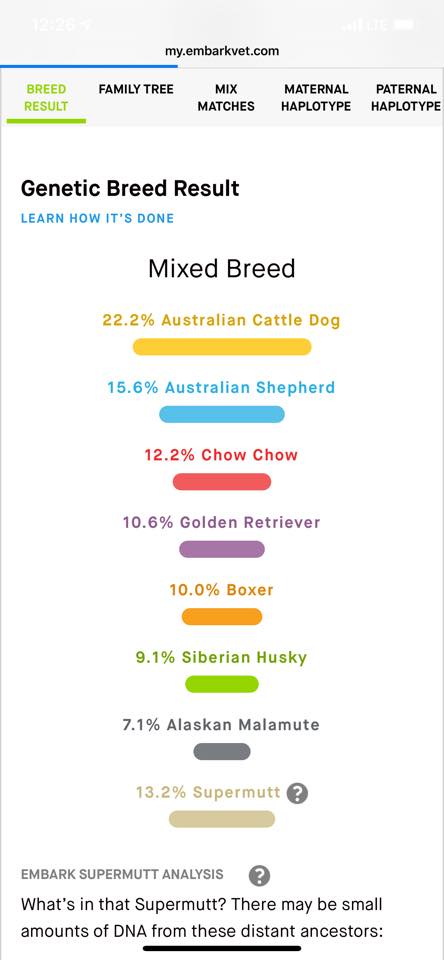 We are extremely surprised by the results. Our guestimation, as well as the vets, was somewhere in the Airedale and Terrier dog family. Chewie has no signs of that whatsoever. I also thought German Shepherd, but he does have Austrailian Shepherd in him. We even found some distant cousins that share a fair amount of DNA with Chewie.
The best part of this test was his health results, he is a carrier of a genetic concern, but it won't directly affect him. He is a beautifully healthy baby boy. Thanks so much to Embark for this precious gift of knowledge.
---
We have added Embark to our 2019 Holiday Gift Guide