Life Detergent Laundry Sheets #MegaChristmas17
This post may contain affiliate links or I may have received the product free in exchange for my honest review. See full disclosure for more information.
Oh, the dreaded chore that is named Laundry. It seems it's a never ending pile where more stacks up as soon as I'm done putting clean clothes away! But since the laundry isn't going to do itself, I had to find a way to make it easier for me to do myself! So let me tell you about Life Detergent, which is a fully dissolving laundry detergent sheet.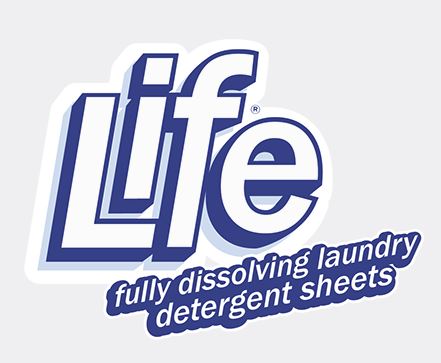 About Life Detergent
What we do
We seek to improve people's life by making laundry simpler and greener.  We are proud of what we do, so our promise to you is to make laundry easier, healthier, more economical, and much kinder to our planet.

Eco-friendly
Life detergent sheets are biodegradable with nature plant formulas.  It uses biological factors to connect 36 plant active ingredients and activates a higher performance of detergency and solvency.

How do Life detergent sheets work?
Life detergent sheets are fully dissolving and work in all washers!  Since our sheets are already pre-measured, there is no need to measure.  They clean, fight stains, and brighten up your clothes all in one sheet!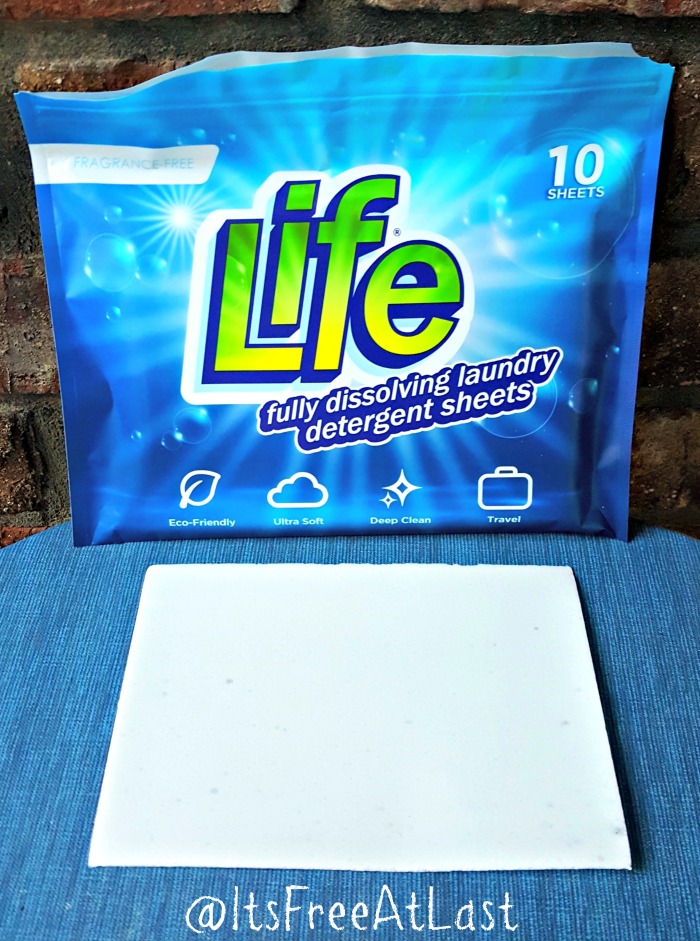 My Thoughts
I really thought that these dissolving laundry detergent sheets were handy. First off, instead of pouring and measuring, and risk spilling my normal liquid soap, I could simple toss a sheet or two into my washer and not worry about it. Secondly, this is the perfect idea for when you're traveling or have limited access to a washer and dryer.
For example, if I'm in a hotel and need to wash an item of clothing, I can simply tear a piece of the Life Detergent sheet off and toss it in the sink or tub to dissolve while I wash my shirt or bathing suit. It would also be great in a dorm or apartment situation, instead of having to haul heavy soap containers around.
I appreciate that they are biodegradable and made with plant formulas, which means it's better for the planet instead of tossing those big plastic jugs. And it also saves space since I can stack a few of their packages in the same space that wouldn't hold a single bottle of liquid detergent.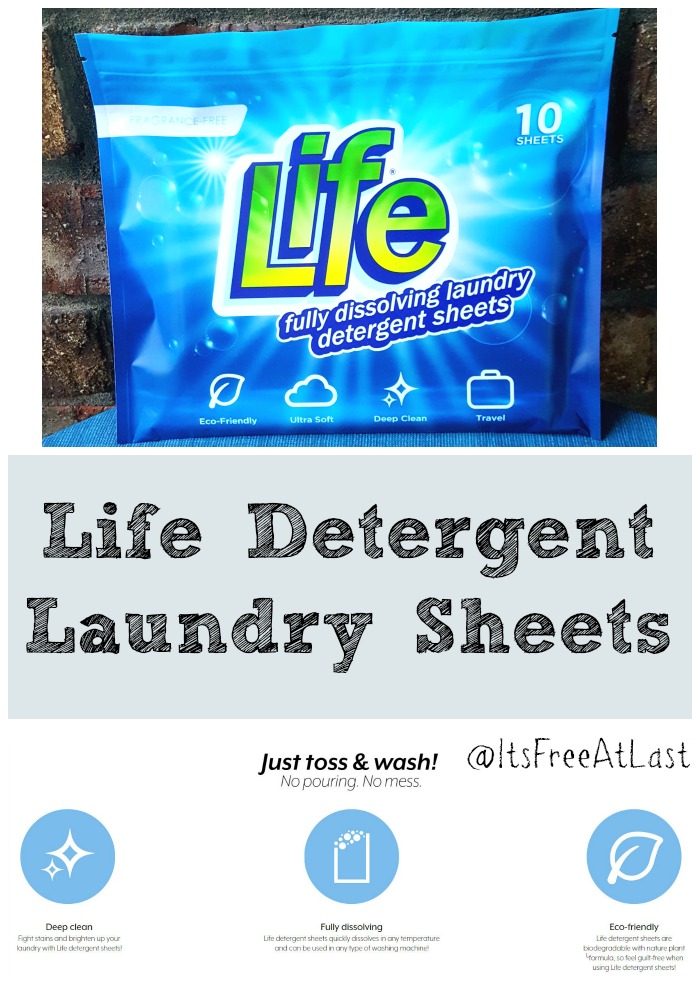 If you want to give these Life Detergent laundry soap sheets a try, be sure to visit their website for the latest information.
Life Detergent Laundry Sheets are now on our Mega Merry Christmas Gift Guide. You can view it HERE