Lotus Trolley Bag and Reusable Produce Bags #MegaChristmas19
This post may contain affiliate links or I may have received the product free in exchange for my honest review. See full disclosure for more information.
Are you looking for a better way to do your grocery shopping so that it won't affect our environment? Well I have great news! These great Lotus Trolley Bags and Reusable Produce Bags will make it easier, and you will feel confident that you will never have to use a plastic grocery bag every again! These will make a great gift for your friends and family.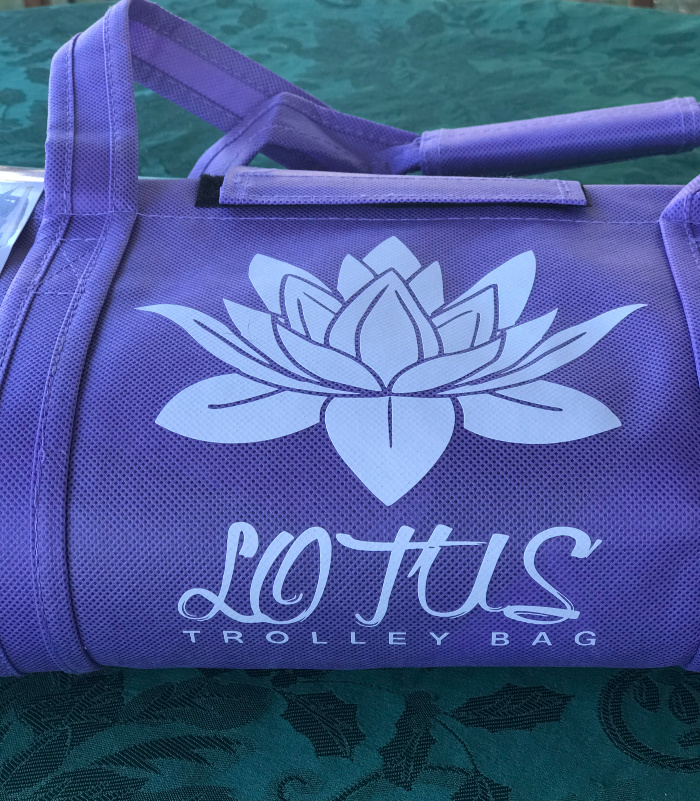 Their patented Lotus Trolley Bag features egg and wine pockets, an insulated cooler bag, mesh bottoms to prevent mold after spills and a faster, easier and more organized method of bagging groceries. The four-bag system is versatile for other uses and rolls up to the size of a yoga mat, while our multi-purpose produce bags are great for storing fruits, veggies and more.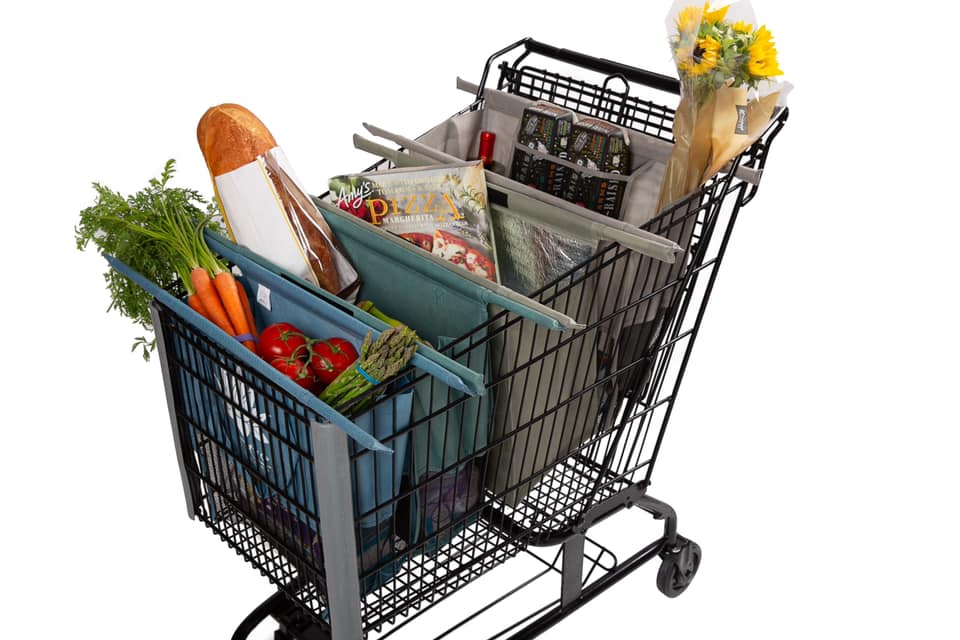 HEAVY-DUTY, HIGH CAPACITY REUSABLE GROCERY BAGS – Our patented design is made with 120 gsm fabric that is double stitched for strength, that has been tested to hold over 50 pounds in each bag, and has a mesh bottom that ensures spills don't pool in the bottom of the bag. This set is designed to fit average-sized shopping cart or trolley including at Kroger, Vons, Ralphs, Publix, Walmart & Whole Foods.

✅ECO-FRIENDLY, FUNCTIONAL DESIGN – With removable rods, an insulated grocery bag, and inserts for eggs and a wine holder, these reusable grocery bags are the thing you need to go to the grocery store. If you are looking for COSTCO, SAMS, TARGET or ALDI check out our Club Cart Version for the perfect fit.

🍃MULTI-PURPOSE BAG – These bags, including our insulated cooler bag, are not just for grocery shopping. Each bag is detachable and the poles are removable so you can use them at the beach, for road trips, picnics and more. Don't settle for knockoffs that don't have our patented removable rod design. You'll never run out of uses for your reusable trolley bags. ON SALE NOW. Buy while quantities last.
🍃LIGHTWEIGHT, COMPACT AND FOLDABLE – Our shopping cart bags have long handles that you can carry on your shoulder, have a wide opening to make them easy to use and designed to fold for easy storage with an included strap that will keep them neat. They are machine washable and meant to be used hundreds of times.
💜A U.S. BASED FAMILY COMPANY 💜- By purchasing from us, you will be supporting a small Californian family-owned business. We offer a 100% MONEY-BACK GURANTEE. This is A GREAT GIFT for your mom, wife or anyone in your family. And we are a "1% For The Planet" member so you will be supporting a great charity with your purchase.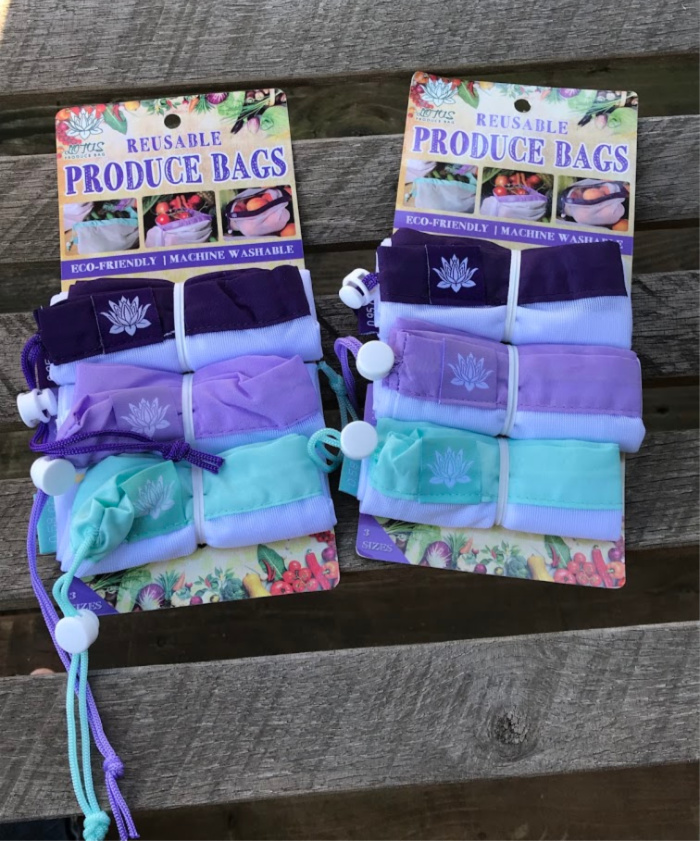 Lotus Reusable Produce Bags
Hassle-Free & Easy Cleaning: Fans say our Lotus produce bags make eating healthy just a bit easier; Our frustration-free drawstrings stop produce from spilling or rolling under seats, and yet open with a pinch (even for hands with arthritis), and our stretch-free netted produce bags are machine washable, air drying, to rinse away food smells and stains that stick to cotton bags

Farmer's Market Drawstring 9 pc Set: Our color-coded bags end the guesswork of quickly finding the right size; In fact, many customers say they just toss the whole compact set of 9pcs reusable mesh produce bags in a purse or market bag, then grab what they need to hold leafy greens, fruits, and even small grains and seeds (without leaking) – Plus, with tare weights printed right on the bags, checkouts are fast

Rip-Stopping & Multi-Use Mesh Produce Bags: The first touch of our soft, yet strong rugged nylon mesh will tell you that these reusable produce bags are built for daily use – no ripping or tearing like cheaper options (even with fresh picked corn); Plus, happy customers say they're also helpful for rinsing produce right in the bag, making fresh liquids such as Aguas Frescas and almond milk, as well as enjoying fresh fruit on-the-go
Lightweight & Breathable: Give your fruits and veggies the airflow they need with our mesh produce bags that block fruit flies yet breath free to keep onions, garlic, and potatoes fresh (without the clingy mess or condensation of plastic bags); You can even use them to toss produce in the fridge and let your crisper settings pass-through for proper moisture control
Guilt-Free Zero-Waste Produce Bags: Customers who know the dangers of single-use plastic bags say they are feeling better while using these eco-friendly produce bags and are proudly recommending them to friends; Our BPA-free bags are GS tested for your safety – and our commitment to "1% for the Planet" means that your purchase supports environmental charity. Plus, by purchasing from us, you will be supporting a small family-owned business.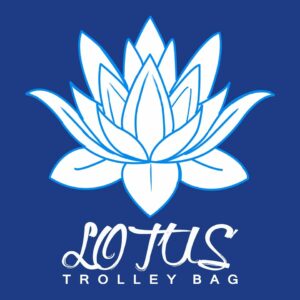 Lotus Trolley Bags and Product Bags are available for purchase on Amazon. and their website.
You can stay socially connected with Lotus Trolley Bag for their latest products: 
Facebook/Twitter/Instagram/Pinterest/YouTube
________________________________________________________________________________________________
We have added Lotus Trolley Bags to our 2019 Holiday Gift Guide