L'Zur Skincare – Luxury, Organic Skincare to Empower Women of All Skin Tones #MegaChristmas22
This post may contain affiliate links or I may have received the product free in exchange for my honest review. See full disclosure for more information.
L'Zur Skincare is a simple, organic and natural skincare line created by Zeenat Sheikh. Born in a small village in Pakistan, and raised in the United States, Zeenat always knew she wanted to create a line of skincare that would empower women of all skin tones.
"I have been an Esthetician for 20 years and I wanted to create a skincare line that provided women a simple but luxurious 5 step skincare regimen that had the absolute best natural and organic ingredients to help with dryness, eczema, hyperpigmentation, acne, rosacea and other skin concerns," said Founder & CEO L'Zur Skincare, Zeenat Sheikh. "It was imperative to me to develop formulations with women of color in mind, as I feel they needed a brand that could speak to their specific skincare needs (especially hyperpigmentation) and our brand could serve to give these women confidence in "owning" their beautiful, God given skin. I want women of all colors to look at our products as the gold standard of skincare."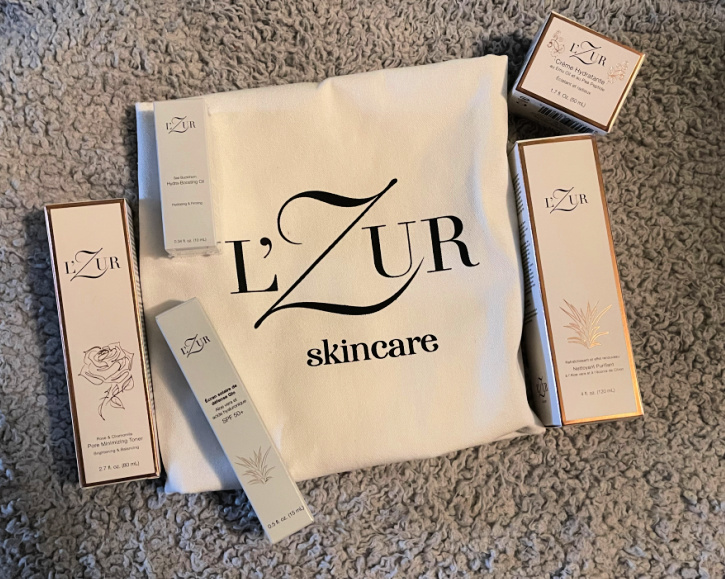 About L'Zur:
L'Zur seeks to help break down cultural barriers and give all women, but especially women of color, the confidence to "own their uniqueness. "Confidence, self-esteem, and independence is inextricably linked to education which many women are denied throughout the world, to empower women through educational programs that feed the mind as food strengthens the body, knowledge yields power. The company is so much bigger than skincare; L'Zur is here to help women reclaim their voice and create the life they've always dreamed of.

"L'Zur's mission is bigger than just skincare for women. We have formed a non-profit organization, The Voices of L'Zur, which helps women who have been abused. In many countries women are abused by their significant others by disfiguring their faces with acid to make them unattractive. I have committed to helping these women get the surgeries they need to feel better about themselves," said Zeenat Sheikh, Founder, L'Zur. "My vision is also to aid these women by providing them with education, vocational training, and safe shelter so they can rebuild new and beautiful lives for them and their children. I am all about beauty, inside and out."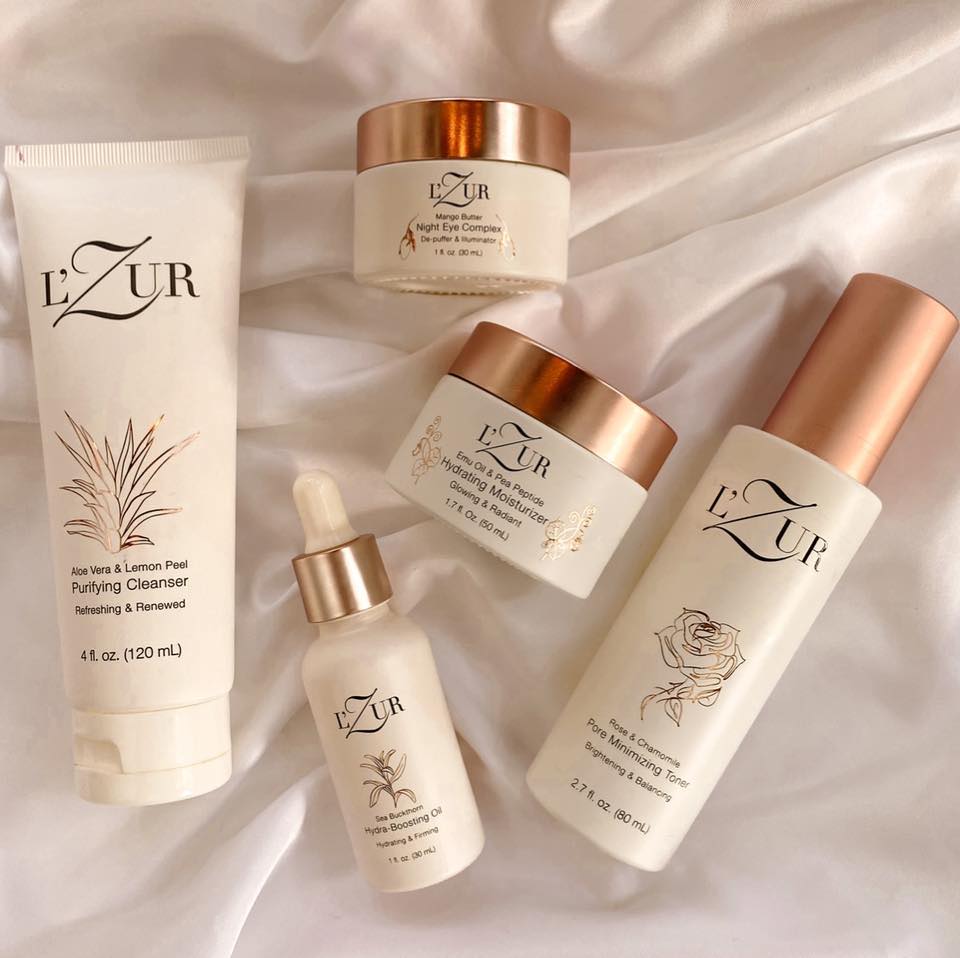 A majority of skincare lines across the globe boast their products are organic when in fact a very, very miniscule percentage of the product actually is. Without question, any skincare product cannot absolutely be 100% organic or consumers' products would not last for a duration. L'Zur however is the only skincare line that is as close to the 100% mark as any company could possibly get, as they utilize globally sourced, carefully selected ingredients to not only give their customers the best results, but the product line is completely free of parabens and harmful chemicals. And the added bonus is that L'Zur skincare has been proven to help with dryness, eczema, hyperpigmentation, acne, rosacea and other detrimental skin conditions. L'Zur's philosophy is less is more and with their simple daily routine customers experience healthier and more radiant skin while using the least amount of product.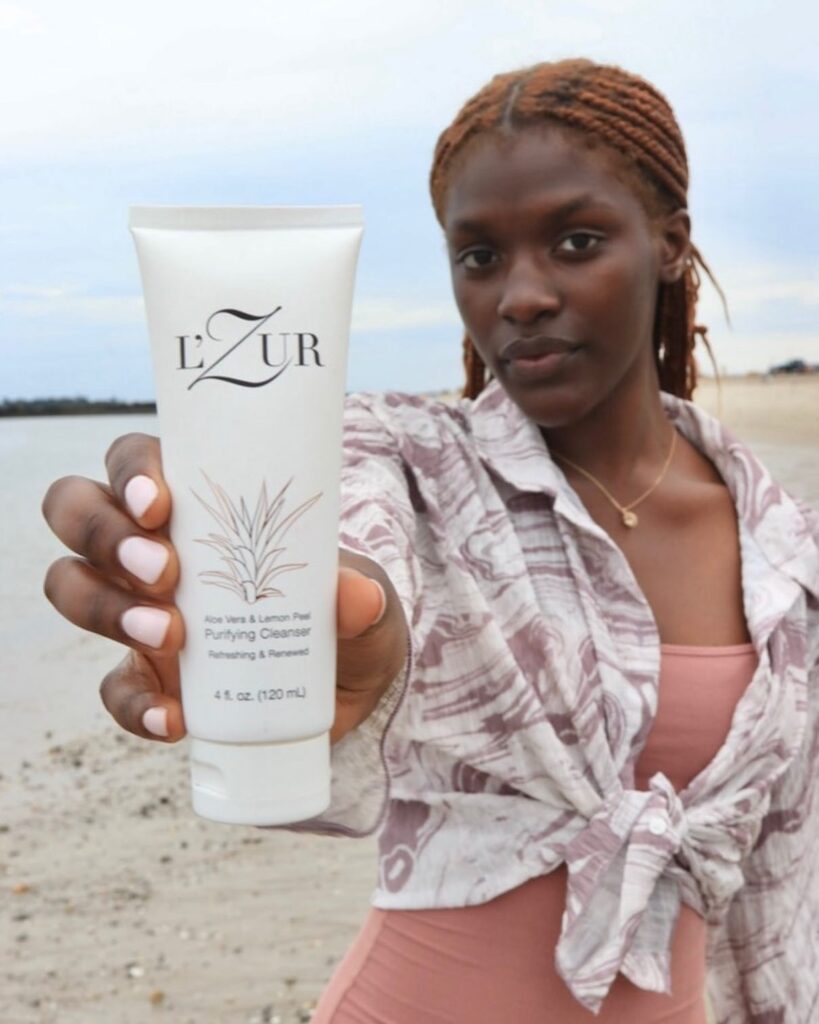 L'Zur Skincare is formulated with ingredients sourced from around the world and contains natural forms of retinol with ingredients such as carrot seed oil, beta glucan and sea buckthorn oil which will not cause sun sensitivity, peeling, excessive dryness or disrupt the skin's microbiome. L'Zur offers a full skincare product line including Aloe Vera & Lemon Peel Pore Purifying Cleanser, Rose & Chamomile Pore Minimizing Toner, Emu Oil and Pea Peptide Hydrating Moisturizer, Mango Butter Night Eye Complex, and Aloe Vera & Hyaluronic Acid Sun Defense Sunscreen.
L'Zur Skincare is available or purchase on their Website.
Stay Socially Connected:
________________________________________________________________________________________________
We have added L'Zur Skincare products to our 2022 Holiday Gift Guide