Make Memories Easily with One Day Movie Making App #loveoneday #ad
This post may contain affiliate links or I may have received the product free in exchange for my honest review. See full disclosure for more information.
Coming from a very large family, at one point and time or another, many of us have our cameras and phones out trying to capture that "it" moment with our kids and grandkids.
I know that with traveling, sports and even down time at home, having something readily available to capture an awesome moment can be hard and cumbersome.  One thing I do know is that 99% of my family always has a cellphone with them.  In their pocket, in their hands, in there purse…wherever the case, they got their phones.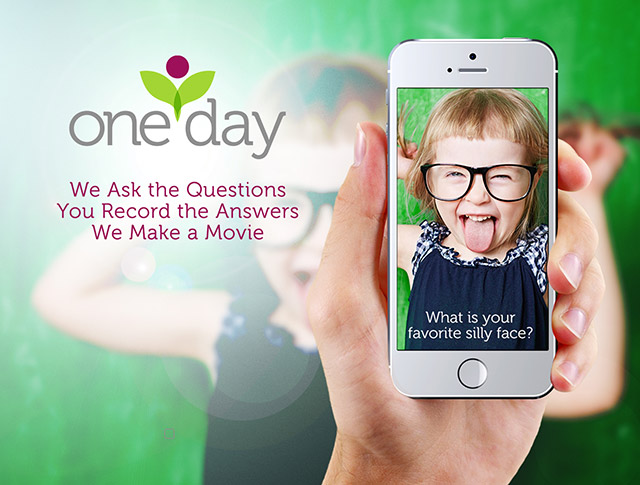 I have never been really savvy when it comes to creating movies and shorts on video, but have always wanted to learn.  Now, thanks to the One Day app, I can tell an entire story at the simple touch of a button.
In a few simple steps, you can create an awesome movie to share with family and friends. This app is available on both Apple and Android based products and is completely free.
How it works:
Simply download the One Day App to your mobile phone or tablet. Once opened, you can start right away.  First step would be to select your "moment".  Whether it is a birthday, Valentine's Day or just because it is Wednesday, set your scene and get ready to record.
Asking fun questions like "If your pet could talk, what would they say?" or "What is the nicest thing you did for someone?" are just a small sample of how fun and easy this app can be.  Once you have recorded your moments, One Day will seamlessly connect all of your "shorts" together to make a quality movie-memory for you and your family.
You can find the OneDay App via Android in the Google Play Store & via Apple in the iTunes App Store and is completely free.  Start making movies and memories today.
Tell me below in a comment, what or who would you first record with the One Day App?
Be sure to stay connected socially for all the latest info on OneDay: