Do you spend countless hours preparing for that infamous meal on Thanksgiving?   I cannot even image the hours I have spent in my kitchen prepping, dicing, chopping, heating, sauteing and more.  This year, I have decided to give my family something delicious and to give myself some much needed time OUT of the kitchen.  This year, I am Thankful for HoneyBaked Ham!
I had the chance to visit my local HoneyBaked Ham located on Colerain Avenue in Cincinnati, OH.  It was a warm Saturday afternoon and the crew had smiles on their faces from the minute we walked into the restaurant.
As you can tell by the bags on the countertop, I was preparing for a very large purchase. I picked up two hams, a tasty turkey breast and some of their easy to heat & serve sides.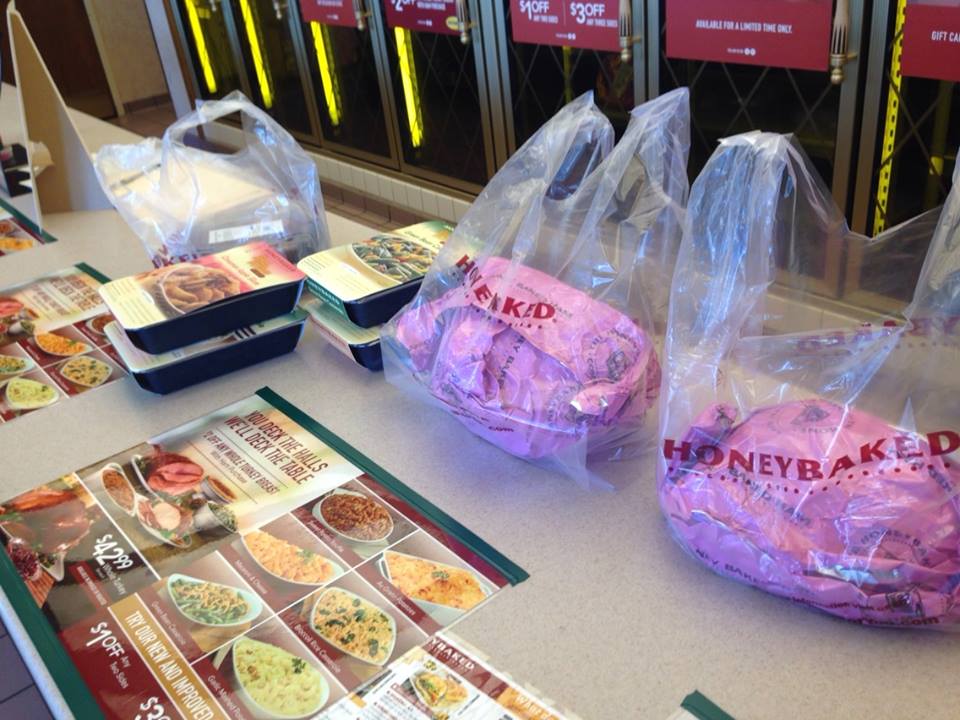 HoneyBaked has a really nice assortment of sides available including:
Sweet Potato Souffle (my personal fav)
Au Gratin Potatoes
Macaroni & Cheese
Broccoli Rice Casserole (another personal fav)
Green Bean Casserole
Garlic Mashed Potatoes
Spiced Apples
All of their sides come frozen and can be easily stored.  They heat up very nice and evenly and are absolutely delicious.  These pre-made sides are already going to save me hours in the kitchen on Thanksgiving!  I will say I had to try some out prior to Thanksgiving just to make sure they would be the HUGE HIT I thought they would be and I was right.  My family loved tasting the Broccoli Cheese Casserole and Spiced Apples for dinner.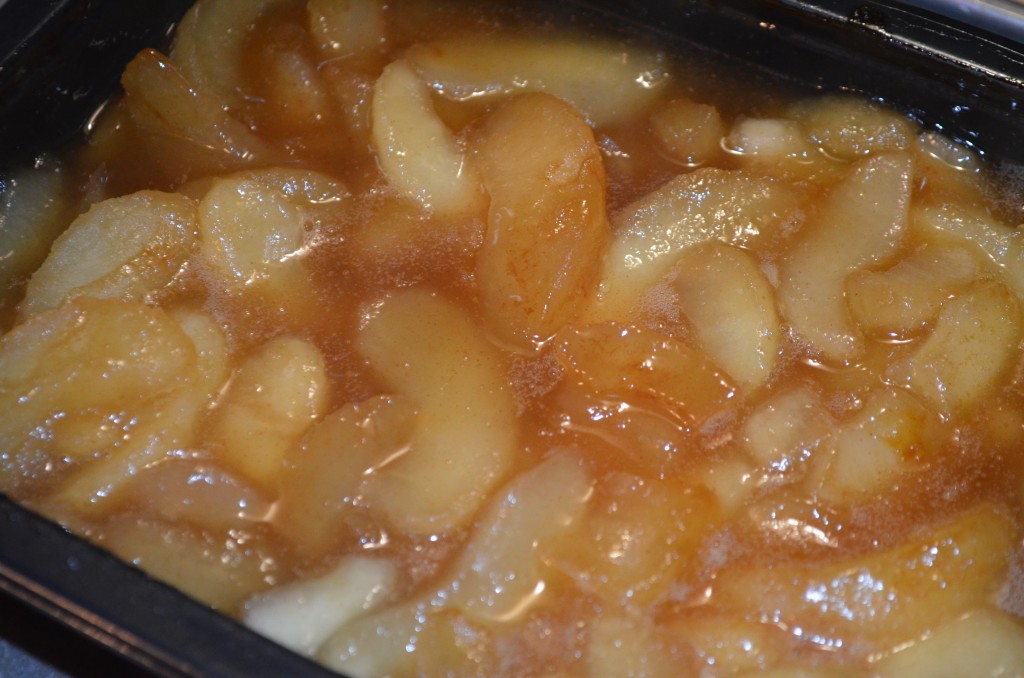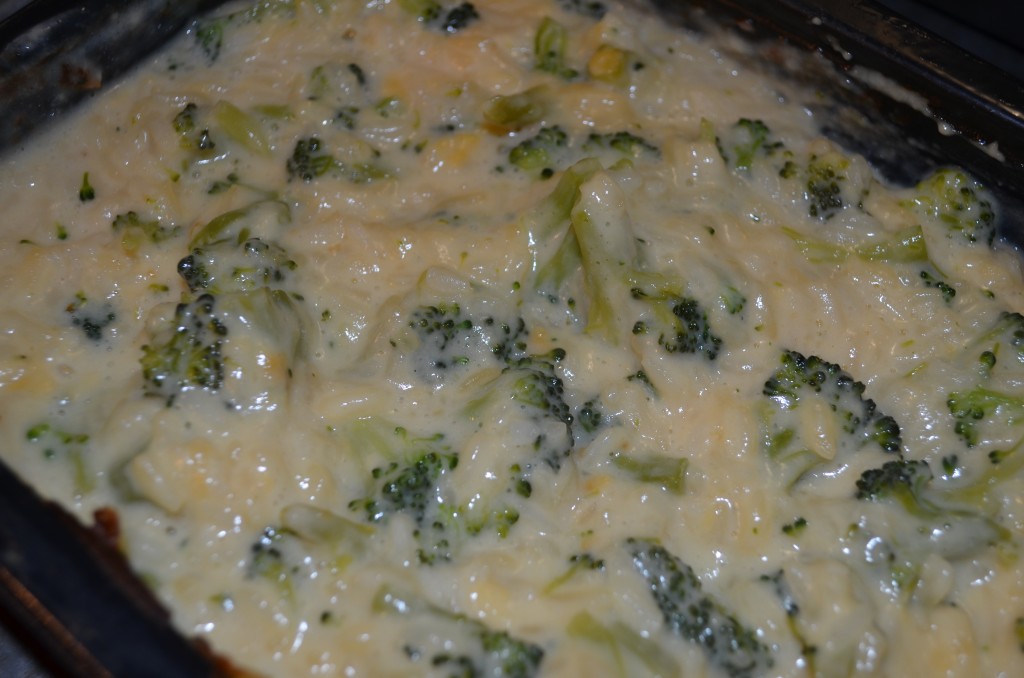 Right now you can score some HUGE savings with HoneyBaked Ham products, including their tasty sides.  Purchase 2 sides and save $1.00.  Purchase 3 Sides and save $3.00.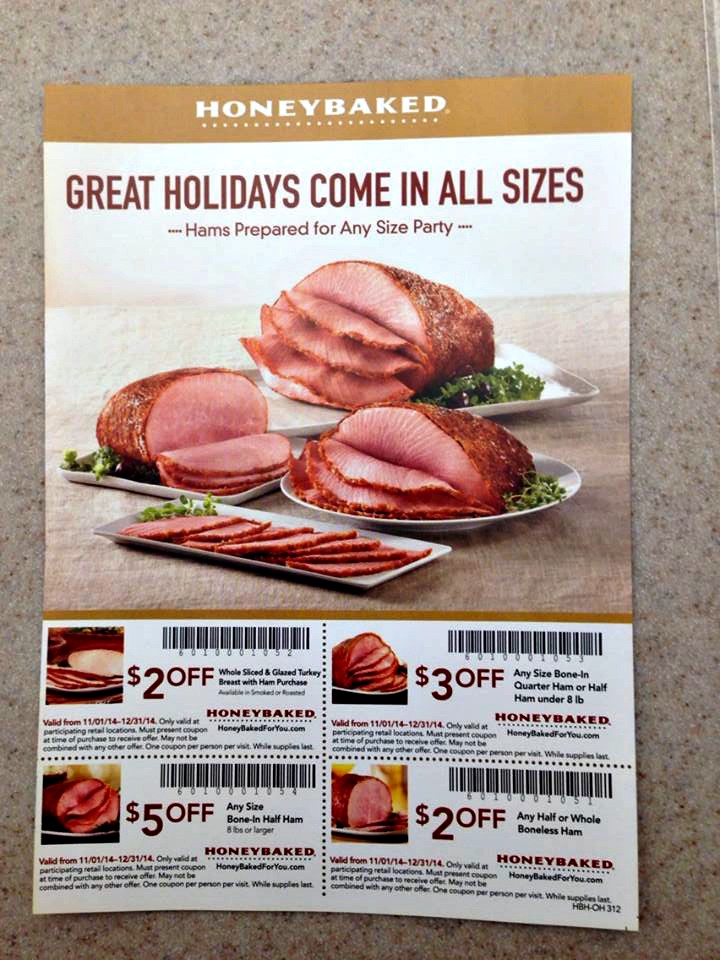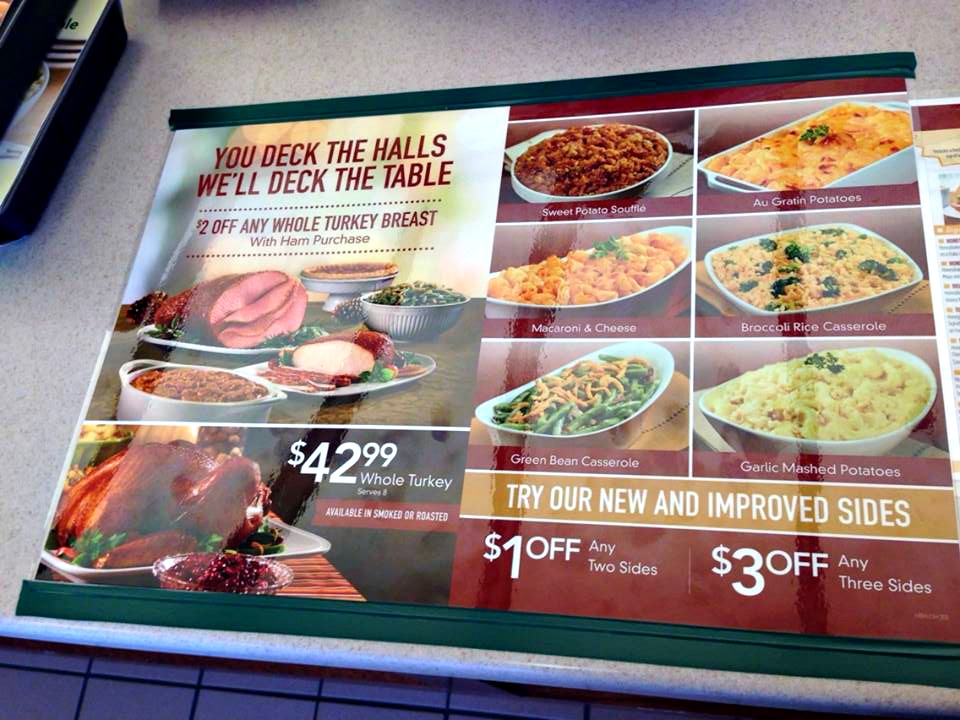 For dinner, I also prepared a tasty, sweet and seasoned boneless turkey breast exclusively available at HoneyBaked Ham.  This turkey breast is already cooked so all I needed to do was heat the oven, let the turkey breast warm and serve to my family!  The Turkey Breast is conveniently pre-sliced and fully glazed with HoneyBaked's signature sweet/crunchy glaze!  It is gluten free and the 2.6 lb (average weight) breast feeds 6 people.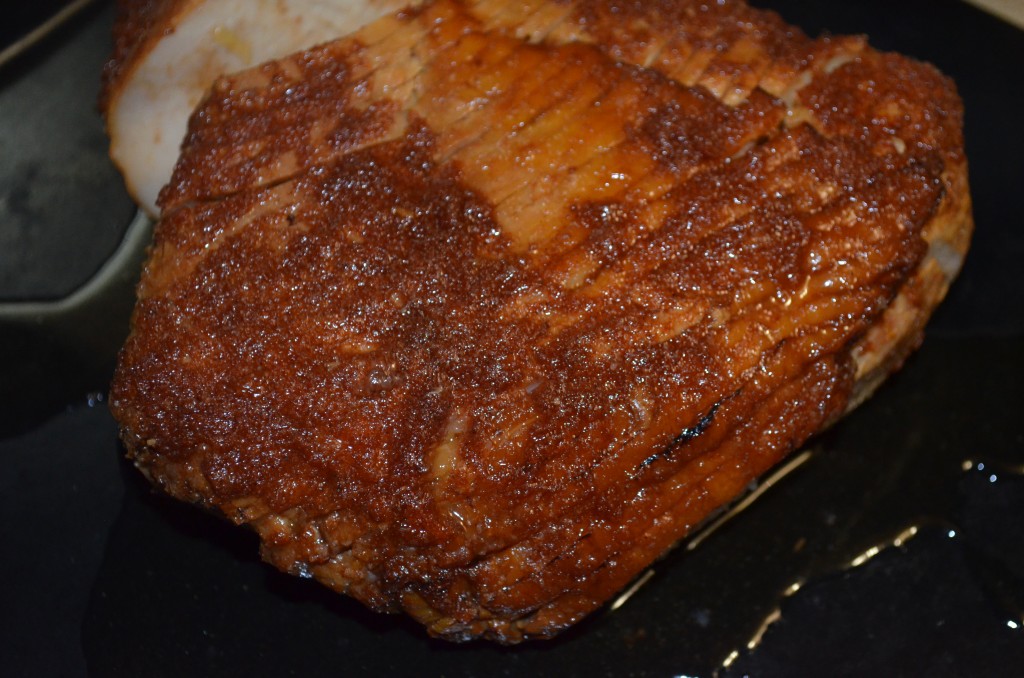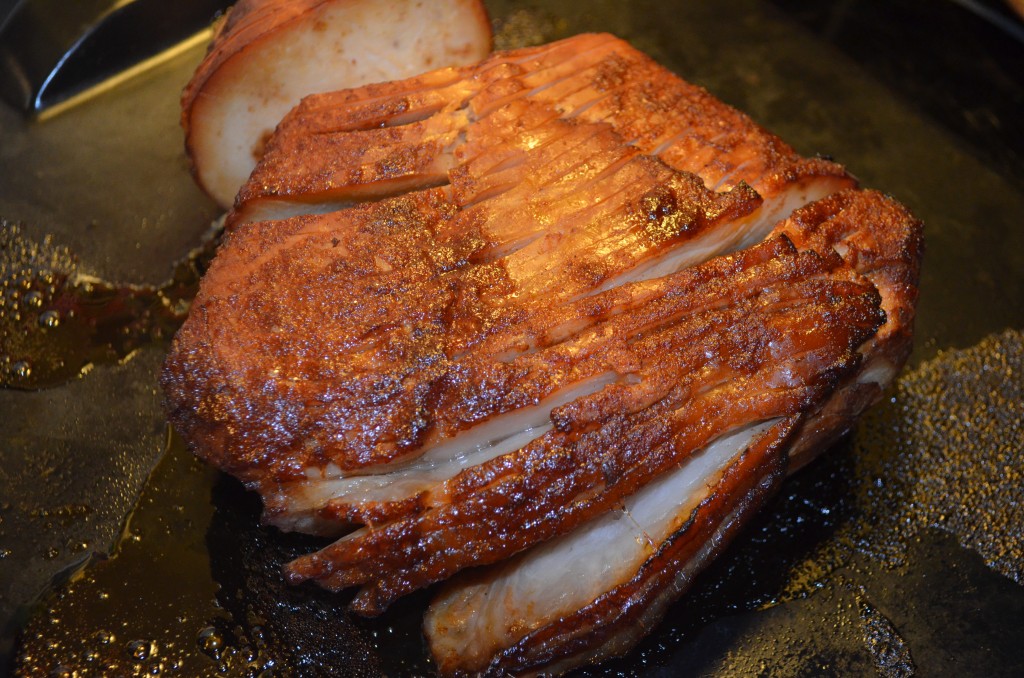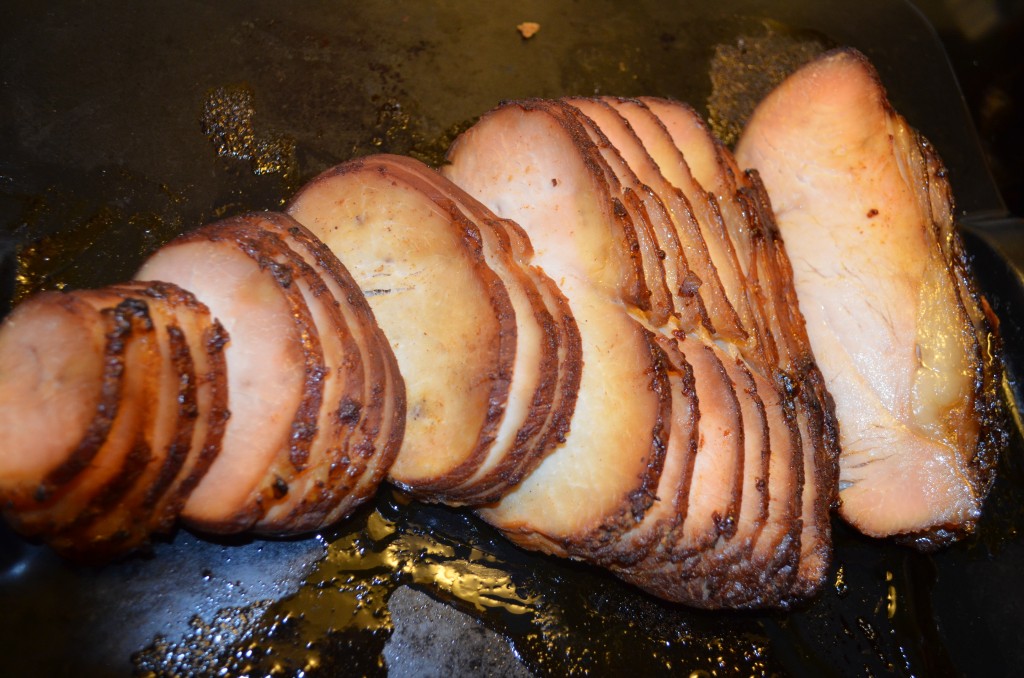 As you can tell the end result was both delicious and eye appealing.  There were very few leftovers and I will quickly make another trip to my HoneyBaked Ham store to replenish my stock for Thanksgiving day with my entire family.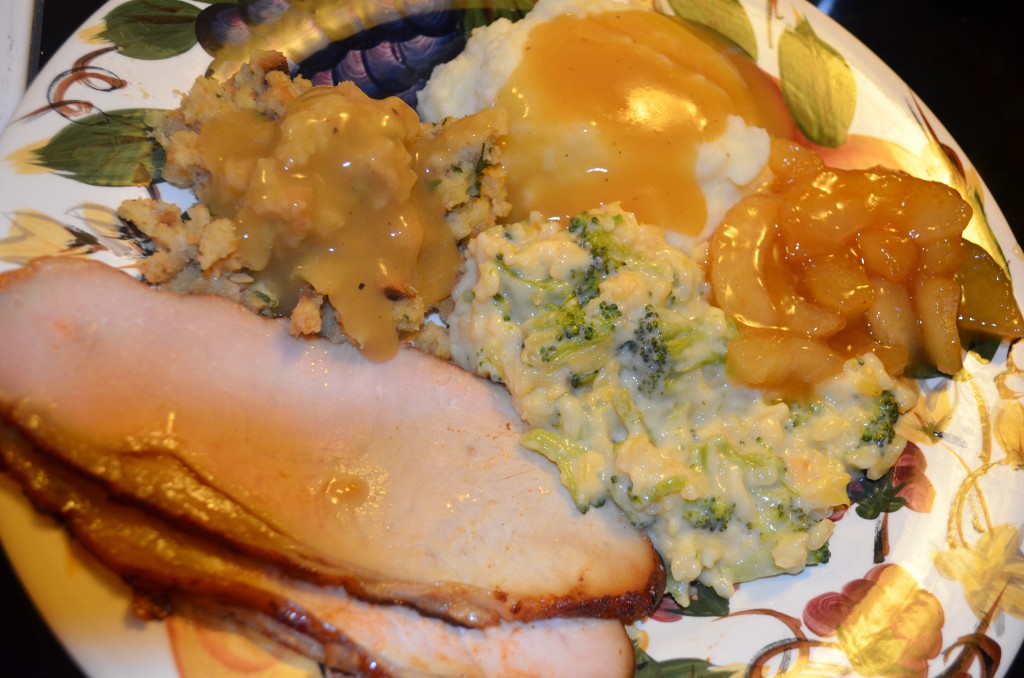 In speaking with the staff at HoneyBaked Ham, they advised me they will be fully stocked and ready for the crowd that is coming next week for Thanksgiving purchases.  I am glad I picked up a coupon for some extra savings on Turkey and Ham ahead of time.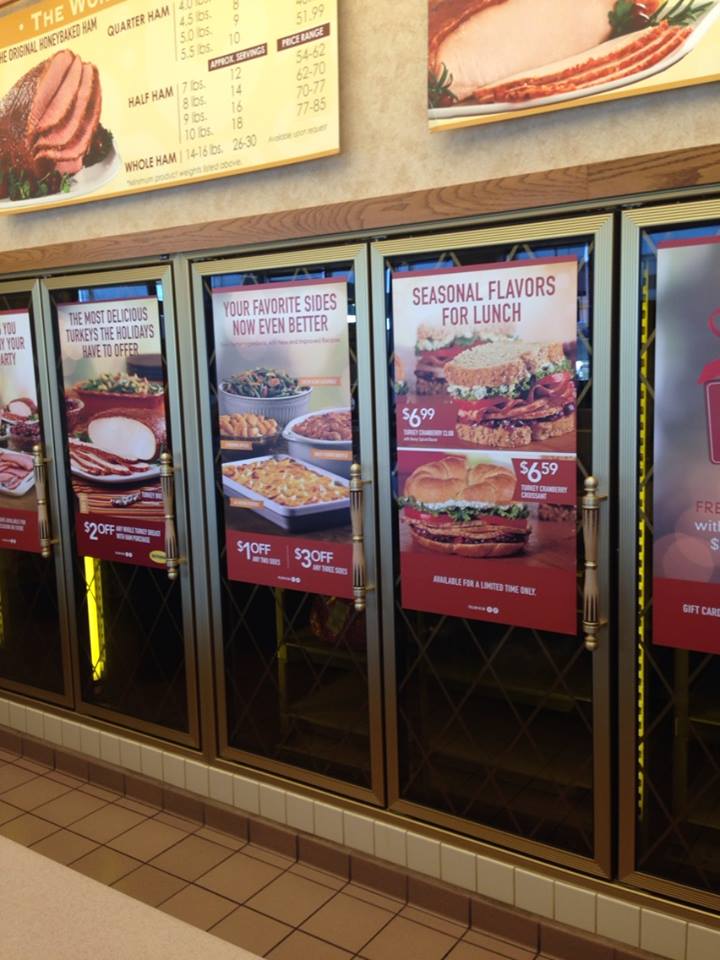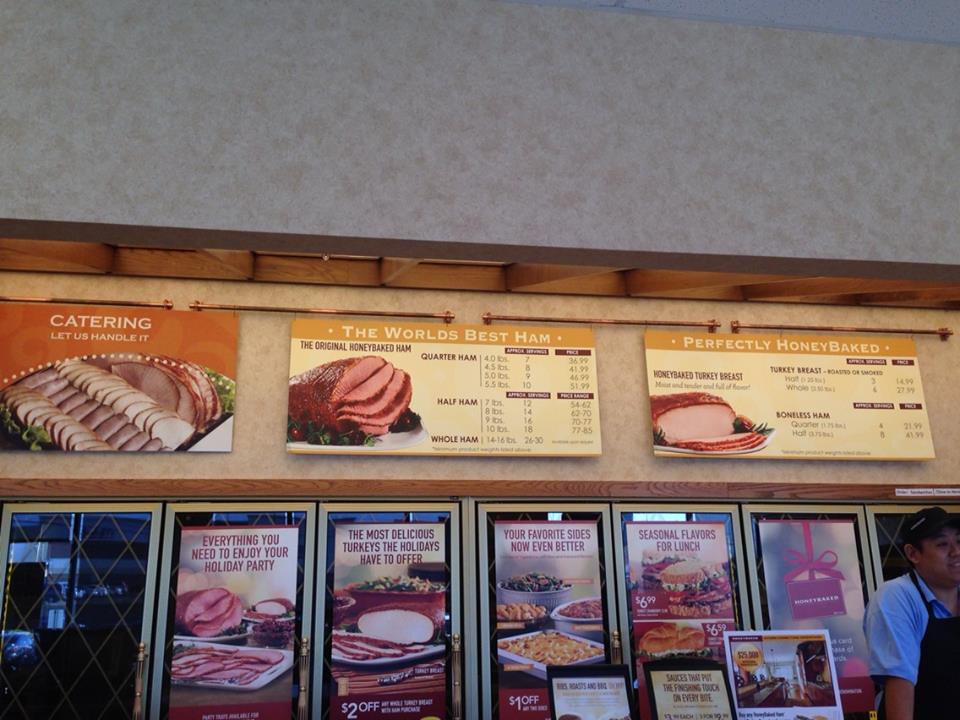 From now until 1/11/15 you can enter to win a $25,000 HoneyBaked Kitchen Makeover when you buy a Ham and Turkey Breast bundle.
Check out this limited time coupon for $7.00 off any Sliced and Glazed Whole Turkey and 4lb Quarter Ham (Or Larger) from HoneyBaked Ham to help you make your holiday dinner easy and delicious! (Offer Valid at Participating Retail Locations: Forestville, Silver Spring, Alexandria, Fairfax, Falls Church, Fields Ertel, Beechmont, Kenwood, Colerain, Florence, Salem, Centerville, Sawmill Road, McNaughten, Louisville, Lexington, Fern Creek, Glendale, Paradise Valley, Superstition, Tucson East, Tucson North, Overland Park, Independence, Barry Road, Norristown, Parma, Willoughby, Rocky River, Strongsville, Maple Heights, Canton, Fairlawn and Chapel Hill.)
Some HoneyBaked Ham locations even have a full service restaurant available with tasty items available.  While I was shopping for my Thanksgiving purchases, my friends and I decided to have a tasty lunch!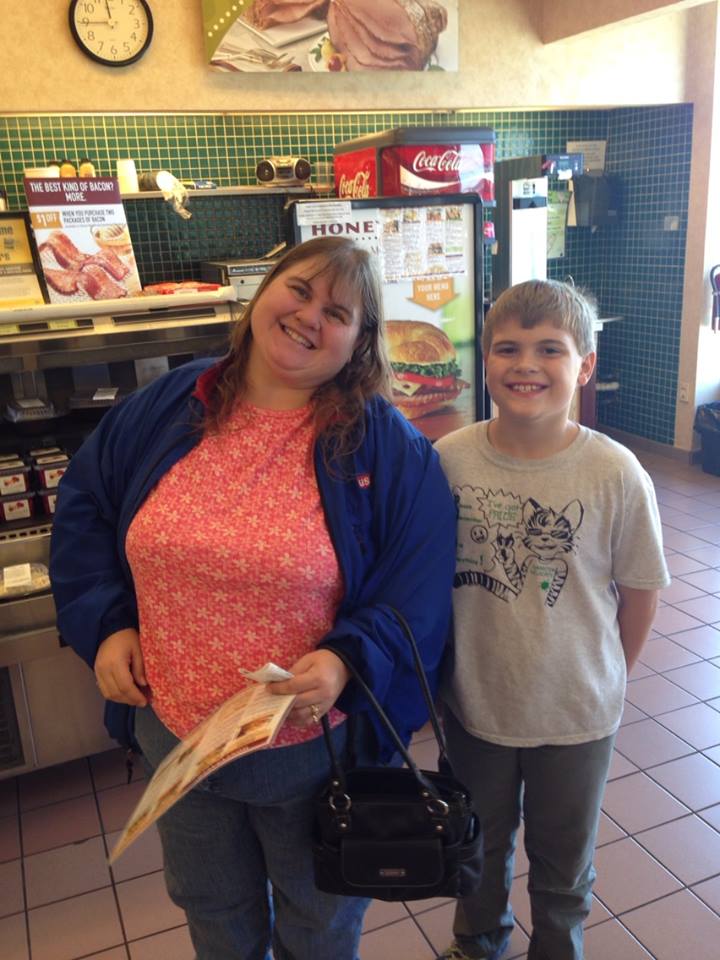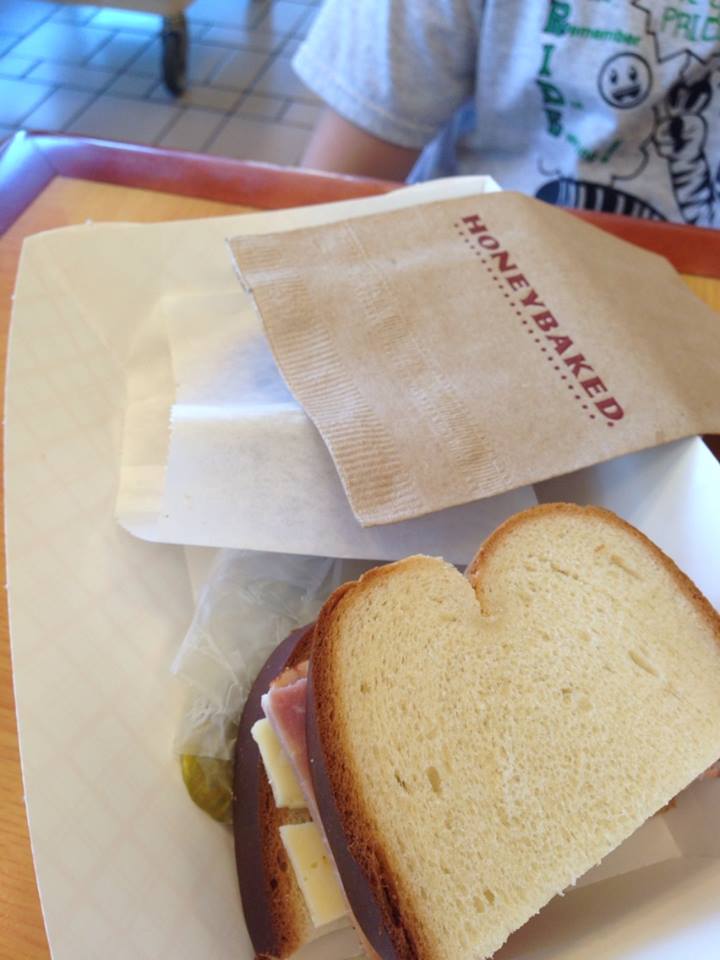 Be sure to make this holiday season a HoneyBaked Holiday. Save yourself tons of time and watch as your family enjoys eating the best tasting Turkey and sides dishes available.
You can enter to WIN a $500 HoneyBaked Ham Gift Card!  That is HUGE savings for both Thanksgiving and Christmas Dinner.  Simply follow the Rafflecopter form below for your chance to win!
Disclosure: Reviewer may have received product and/or monetary compensation to help facilitate this review. Regardless, all opinions are 100% my own.