Making Memories on Road Trips with Mom #MyCareGivingStory
This post may contain affiliate links or I may have received the product free in exchange for my honest review. See full disclosure for more information.
This shop has been compensated by Collective Bias, Inc. and its advertiser. All opinions are mine alone. #MyCareGivingStory #CollectiveBias
I love taking road trips and always have. To this day, I get excited just thinking and planning them. I suppose I came by it naturally, as my Mom loves it as much as I do. All I need to do is say the word and she is ready to hit the road. We love finding new adventures, experiencing new things and seeing new sights. My road trips with Mom have become even more special, as she is getting older. The memories we are creating are truly priceless! It is even more special since a few years ago my Mom starting experiencing bladder leakage. Road trips and bladder troubles doesn't seem to go together. However, with a little help from Depend® Fit-Flex® Underwear, my Mom has not let it slow her down in the least! Mention a road trip and you can always count her in!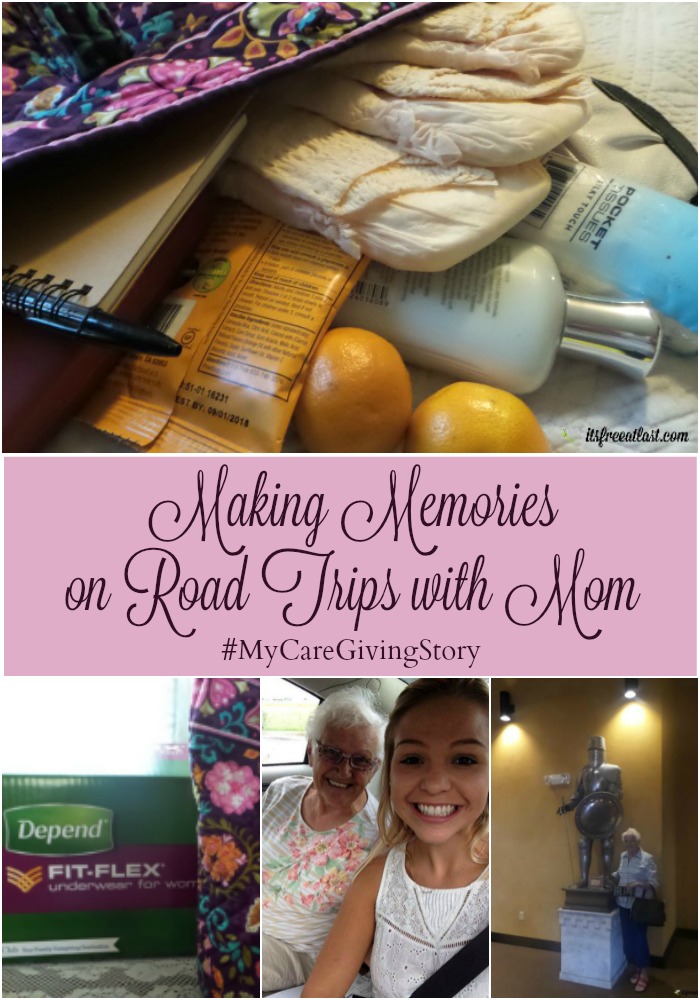 I love experiencing things with my Mom and know that these will be memories I will cherish forever. With Depend® Fit-Flex® Underwear and Poise® Pads and liners, bladder leakage doesn't have to slow you down or interrupt your life.
Planning for Road Trips with Mom
Before setting out on road trips with mom, there are always a few needed items to shop for. I like to know I have an ample supply of everything needed to keep my Mom comfortable and having a good time. So, I make out a list of what is needed and head to my favorite shopping place – Sam's Club!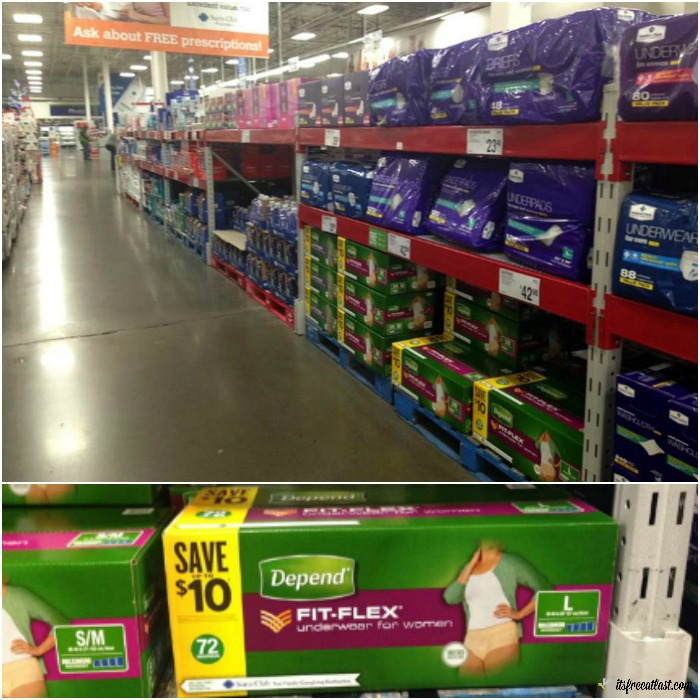 The very first item on my list is Depend Fit-Flex Underwear for Women. As I turn down the aisle, I spot their bright green box right off! I quickly grab a couple of boxes in my Mom's size and then continue gathering a few other items.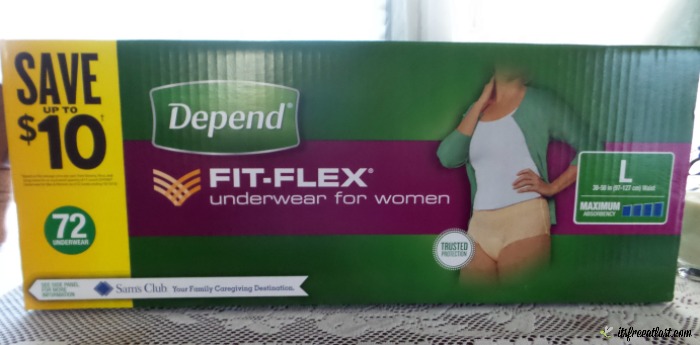 My Mom enjoys the Depend FIT-FLEX Underwear for Women because they are flexible and move with her. They also have all-around elastics and a smooth close-to-body fit, which makes them discreet. My Mom has no problems wearing them under different types of clothing and loves them. They are quiet, breathable and comfortable for her.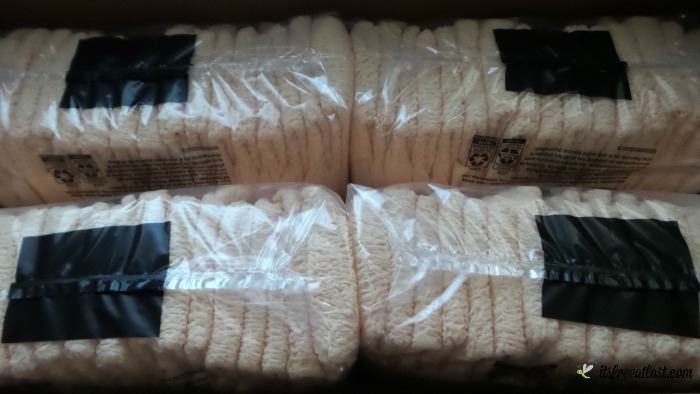 We pack most of the Depend FIT-FLEX Underwear in her suitcase, however when taking a road trip with an elderly person you need to always have an essentials tote bag up front and reachable for them.
Things to Include in an Essentials Tote Bag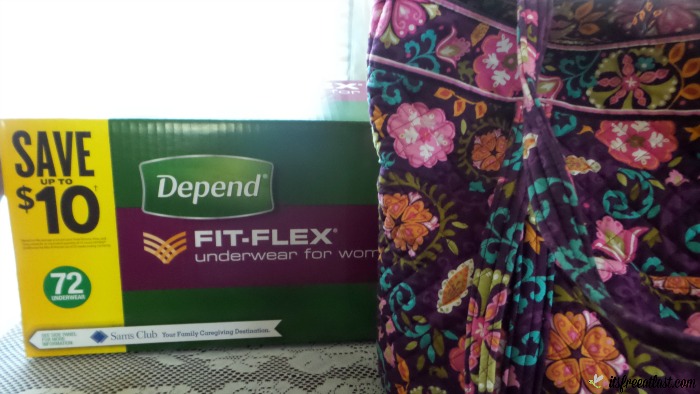 Being a caregiver, you already know what items they NEED to have handy and others they would simply enjoy having close at hand. Keep it simple and go with what you know they need and want close to them.
For my Mom's essentials tote bag, I like to use a bright fun colored bag that she can keep beside her, or at her feet.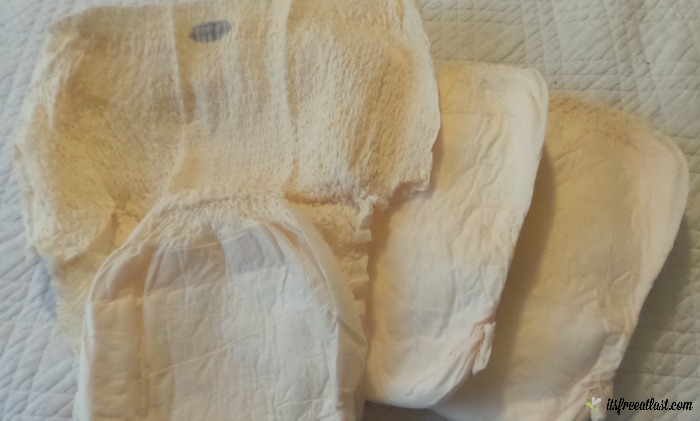 I pack in 3-4 individual Depend FIT-FLEX Underwear, so that she has those handy without having to get in the trunk and go digging through a suitcase.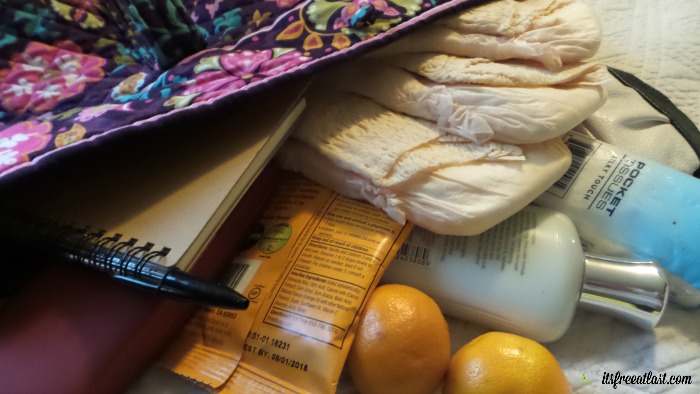 I also include other items such as pocket tissue, her wallet, lotion, cough drops, glasses, notebook, and a couple of oranges. Oranges are my Mom's favorite snack.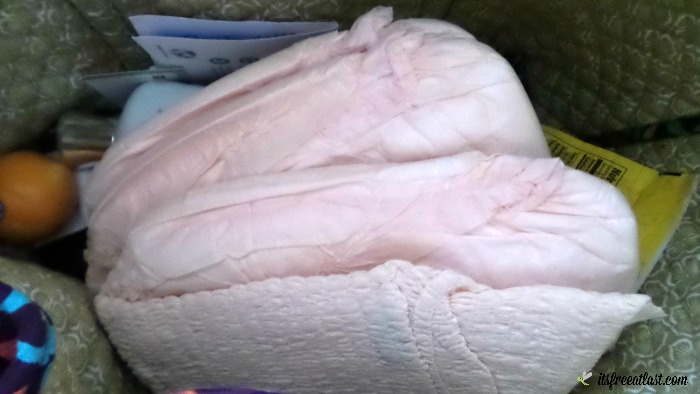 When traveling with a senior, there are other items you may want to consider in their tote bag such as hand sanitizer, wipes, medication (if they require it) and a collapsible drinking cup, or water bottle. Be sure and pack a snack or two, seniors often eat smaller meals and need to snack in between.
Each person is different in their wants and needs, but you get the idea. As my Mom's caregiver, I pack what I know will make her comfortable, along with little things I know she likes having close. Then, she can relax and enjoy the trip! After all, on road trips with Mom, we are making memories that will last a lifetime!
Sam's Club Family Caregiving Program
If you are a caregiver, or a senior, sign up for the Sam's Club Family Caregiving program. It offers a one-stop destination to help with all your care giving needs. Everything from prescription refills, personal care products, and they even offer free health screenings.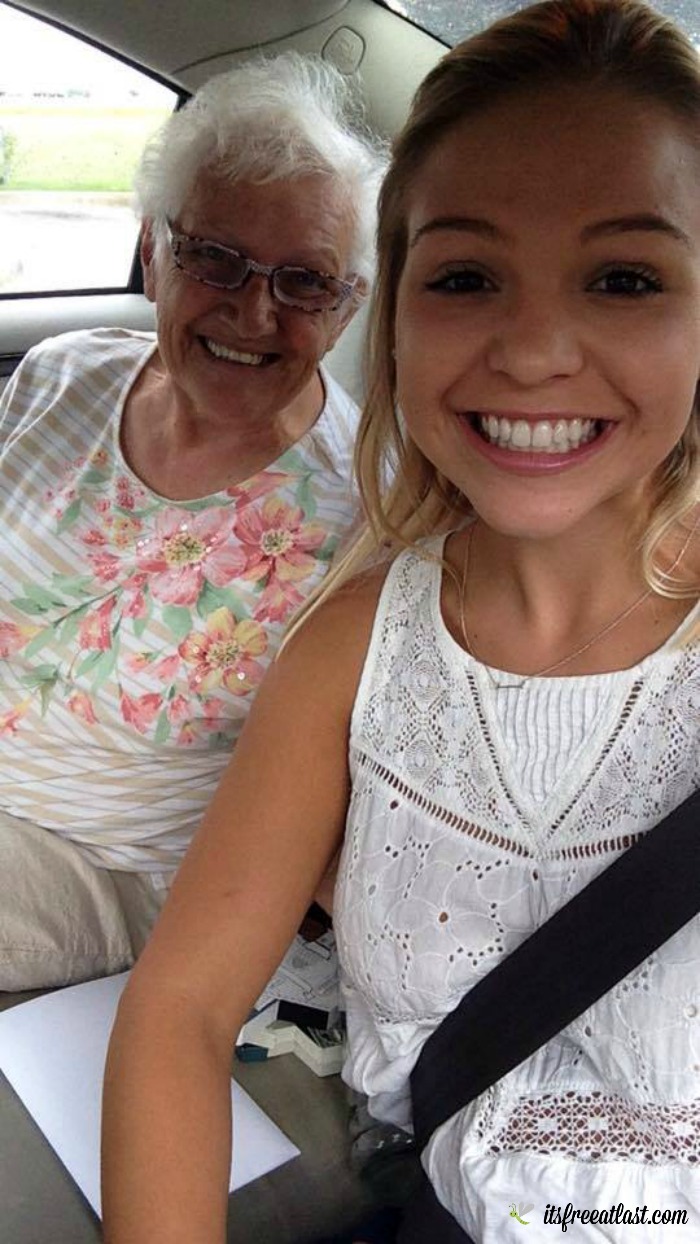 Once our suitcases are packed and in the trunk, we are ready to hit the road! Everyone is fastened in and ready to see what adventures we can find. Everyone aboard is happy, smiling and have excited faces!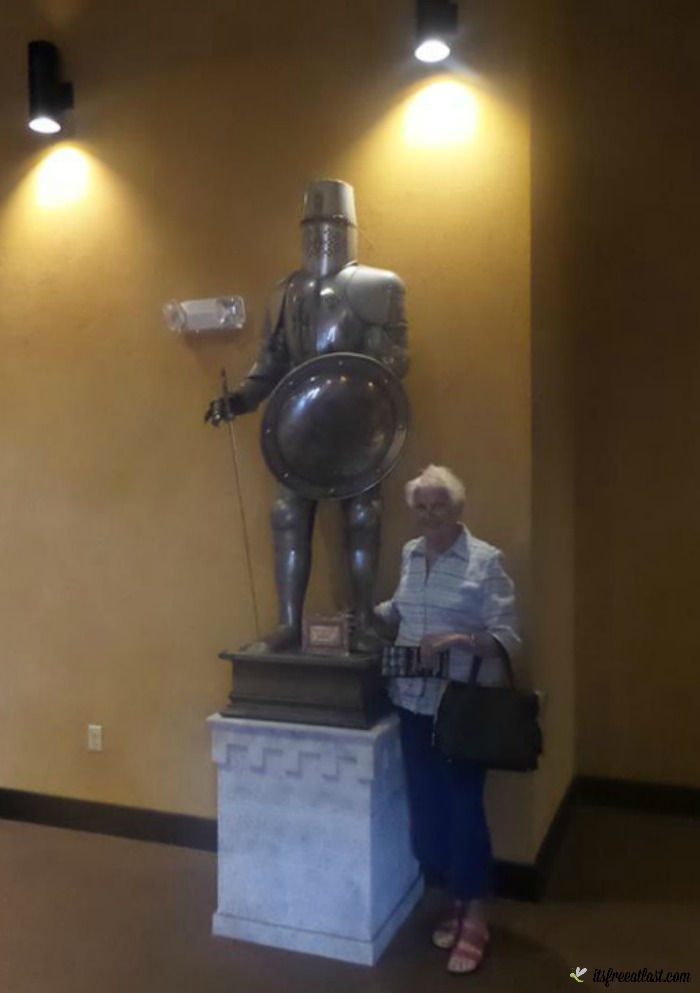 On one of my recent road trips with Mom, we had a chance to travel and see a Medieval Times dinner show! My Mom had the time of her life and I enjoyed it also. However, seeing my Mom happy, smiling and enjoying herself was the topping on the cake for me!
We have already planned another road trip over the holidays and we can hardly wait. There is no reason to let a little thing like bladder leakage keep us grounded! With the variety of Depend Fit-Flex Underwear and Poise Liners and Pads, there is absolutely no reason holding us back from making a lifetime of memories!
Planning a Road Trip?
Don't let bladder leakage slow you down! Be sure and visit your local Sam's Club to find both Depend Underwear (for women and men) and Poise incontinence products in the personal care aisle. Be sure and look for the new packaging, which shows how much you can save by shopping at Sam's Club. Go ahead and download the Digimarc Discovery app. By using the app, you can scan anywhere on the Depend packaging, and it will drive you to the Sam's Club Caregiver website. Then, live life to the fullest, while making your own special memories!
Can you offer more tips for taking a road trip with a senior relative or friend?