What a DISH he is, Manish Dayal ~ The flavor of DreamWorks "The Hundred Foot Journey" #100FootJourneyEvent
This post may contain affiliate links or I may have received the product free in exchange for my honest review. See full disclosure for more information.
Today in theaters is a tasty movie, THE HUNDRED FOOT JOURNEY, starring Helen Mirren & Manish Dayal.  As part of my recent trip to LA, I had the opportunity to sit down with Manish and talk candidly about his role and experience in filming, working with the other actors and with the executive producers, Steven Spieldberg and Oprah Winfrey.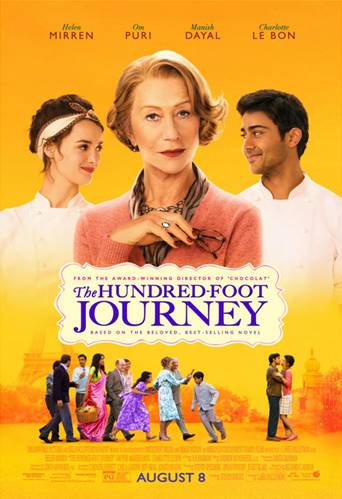 More about the movie:
In "The Hundred-Foot Journey," Hassan Kadam (Manish Dayal) is a culinary ingénue with the gastronomic equivalent of perfect pitch. Displaced from their native India, the Kadam family, led by Papa (Om Puri), settles in the quaint village of Saint-Antonin-Noble-Val in the south of France. Filled with charm, it is both picturesque and elegant – the ideal place to settle down and open an Indian restaurant, Maison Mumbai. That is, until the chilly chef proprietress of Le Saule Pleureur, a Michelin-starred, classical French restaurant run by Madame Mallory (Academy Award®-winner Helen Mirren) gets wind of it. Her icy protests against the new Indian restaurant a hundred feet from her own escalate into a heated battle between the two establishments until Hassan's passion for French haute cuisine — and for Madame Mallory's enchanting sous chef, Marguerite (Charlotte Le Bon) — combine with his mysteriously-delicious talent to weave magic between their two cultures and imbue Saint-Antonin with the flavors of life that even Madame Mallory cannot ignore. At first Madame Mallory's culinary rival, she eventually recognizes Hassan's gift as a chef and takes him under her wing.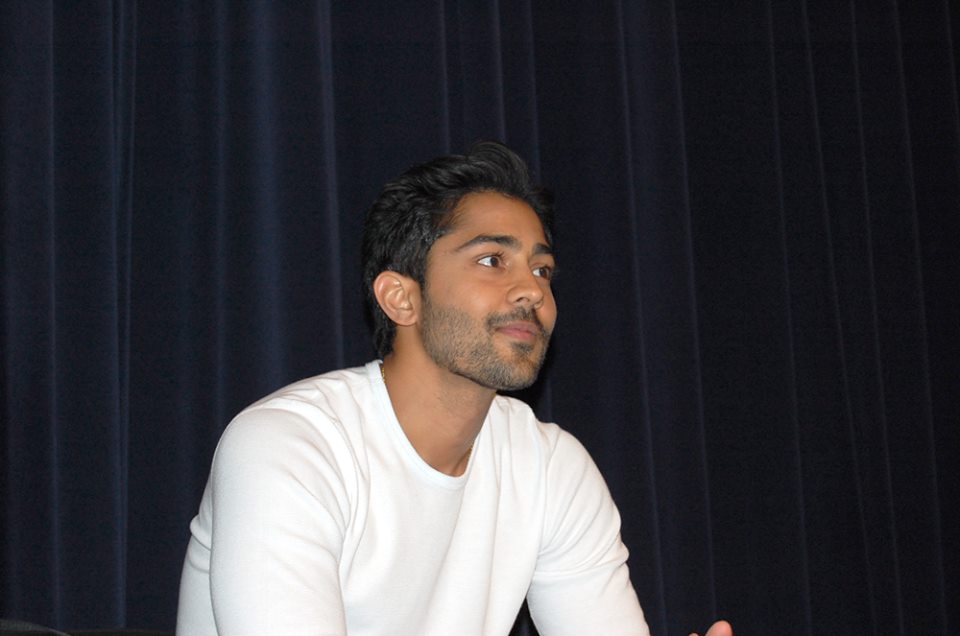 Photo courtesy of JustEnza.com
With the movie primarily focused around food, the first question asked was the most obvious of questions, "Do you love to cook?"  His answer was honest and candid:
So I've been getting that question a lot lately and what I would say is "no".But, I've definitely learned a lot about cooking. In the movie, it wasn't so much about learning how to cook but more just how to like understand kitchen culture. We had to understand how to chop and where to stand and how to move and how to make sure that all of the dishes were effectively made. I think like that was sort of the challenge in terms of learning kitchen etiquette and stuff like that for the film.
Having seen this amazing film just moments before Manish came in for our interview, the story line was fresh it our thoughts.  The movie was filled with feeling of love, laughter and great food, of course.  Manish noted that there were tons of chefs of many nationalities on set, including Indian and French.  Traveling from India to France for filming the movie, he experienced many types of cuisine during filming and noted that his weight did fluctuate.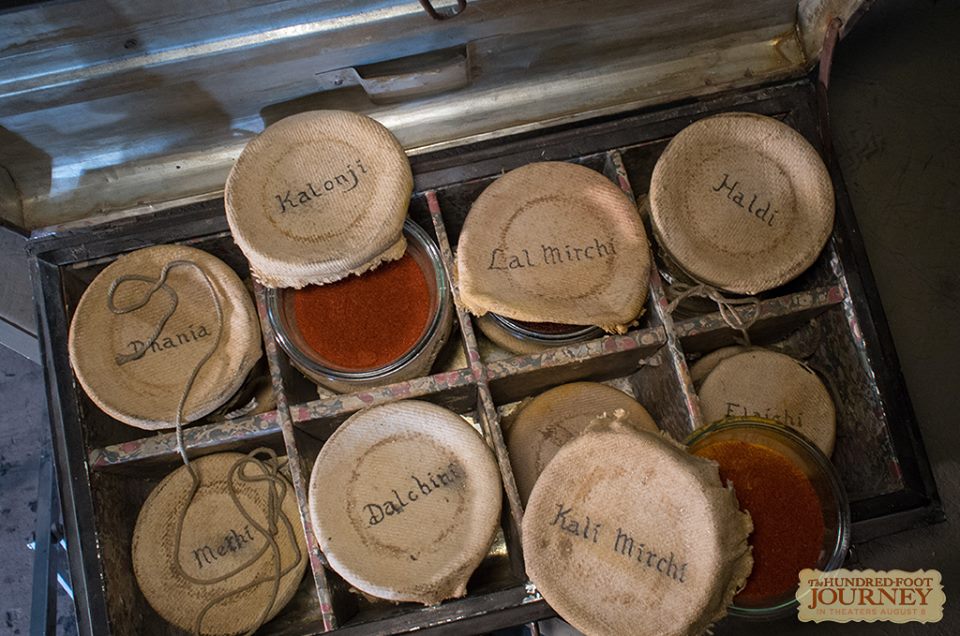 Photo courtesy of DreamWorks
We all wanted to know what is was like working with the amazing Helen Mirren.  He really light up and smiled about this question and noted how much he enjoyed it.
Well, first I should tell you that she's hilarious, and she has a very crass sense of humor. I think that's something we had a lot in common. We ended up just laughing all of the time. She was telling me stories about her life and how she got started in this business. It was good to learn from her. Also, when we were working, I could see how she prepares, what her process was like.

It was an amazing experience. She also told me something that I won't forget, which was when you pick movies to do you should just pick them based on how much fun you're gonna have. So I thought that was really good advice.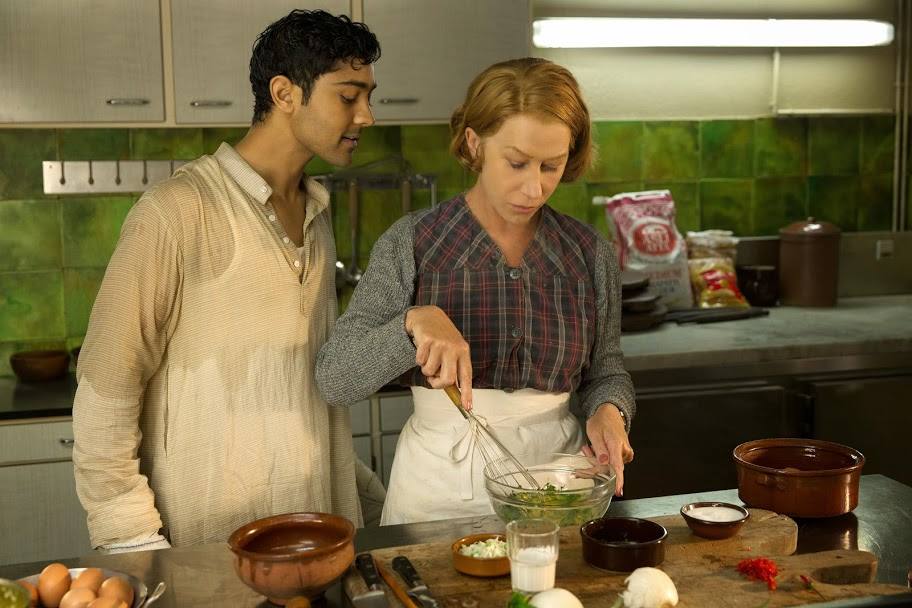 Photo courtesy of DreamWorks
Probing a bit more into her personal story, we asked Manish where he was from and how be came to work in film and television:
I didn't go to drama school or anything like that. Helen didn't go to drama school either. So that's something connected on. When I saw Jurassic Park, I knew I wanted to be in this business.  The minute I saw that movie a light switch went on for me in my head and my life has never been the same since. From that point, I was just sort of obsessed with that movie.

I grew up in South Carolina, so literally there was nothing else for me to do but watch movies. That's what I did. And my mom sort of  has a lot to do my life. She picked up on my interest and an unwavering support my whole life. She encouraged me to take a film class because I wanted to be a director and producer at that point. A thought I still want to do that.

SoI took a film class, and I was just jazzed. I just was in love with it. There's nothing else I wanted to do until someone asked me to be in front of the camera really quickly for a project. I did that and it was a really surreal experience, one I won't forget because I didn't know what I was doing. I was confused as hell. I felt like I was– I was nervous. I felt like I was like falling off a cliff or something. I didn't know what I was doing. But I understood it.

I definitely understood it if that makes any sense, but also didn't know what I was doing. I was having a lot of fun and so after that I was hooked. That's where I sort of started, you know, on the whole path to be an actor. 
Having been completely alone when he got the wonderful call that he landed the part of Hassan Kadam, I love that he noted that the first person he called was his mom!  He spoke very highly of his mom and noted that he was taking her to the premiere, where she would see the movie for the first time.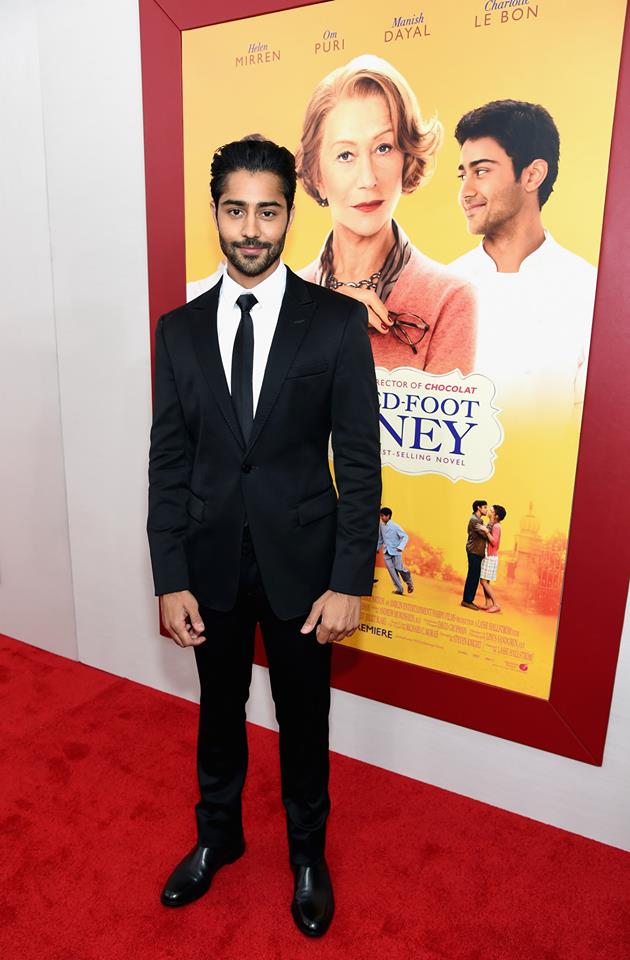 Photo courtesy of DreamWorks
Manish noted that the chemistry between he and fellow actor, Charlotte LeBon (Margueritte) was "Hot & Spicy", with much pun intended of course. He noted that since filming the movie, they remain very good friends.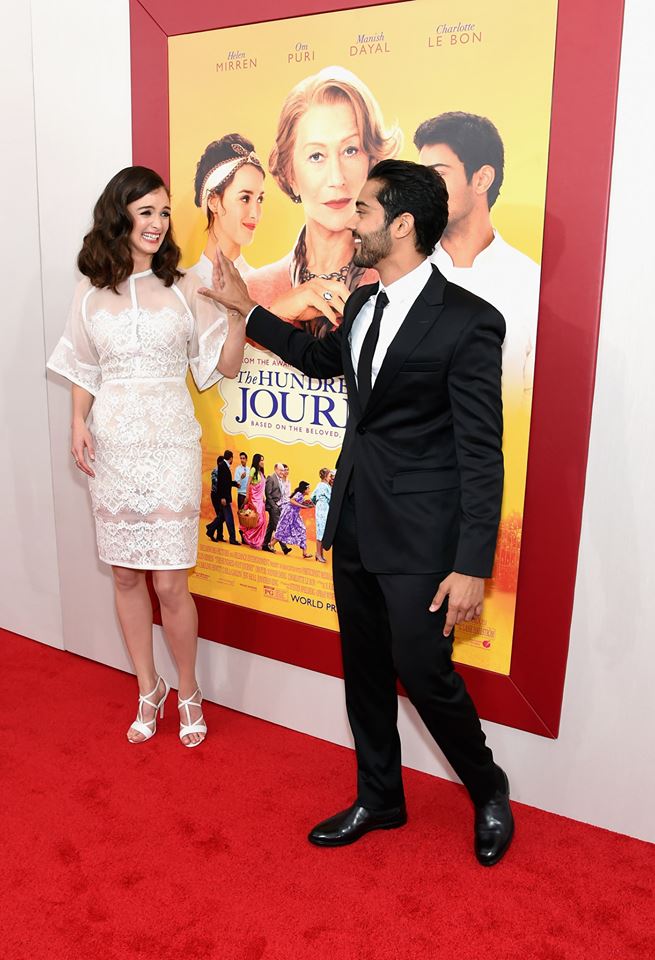 Photo courtesy of DreamWorks
When asked what he wants viewers to most take from THE HUNDRED FOOT JOURNEY, he excitedly replied:
I would say that this movie, and the message that I want, I hope people feel or walk away with, is that in order to achieve something great you have to go after life's uncertainty. I believe this movie is about. 
Manish did say it best.  This movie is about life's uncertainty and knowing really great things can be achieved if you put all feelings of comfort, routine and that "boxed" feeling aside for a moment and go for what you desire most.  In theaters now, go and view THE HUNDRED FOOT JOURNEY!  It will leave you FILLED with the sense of compassion, love and joy.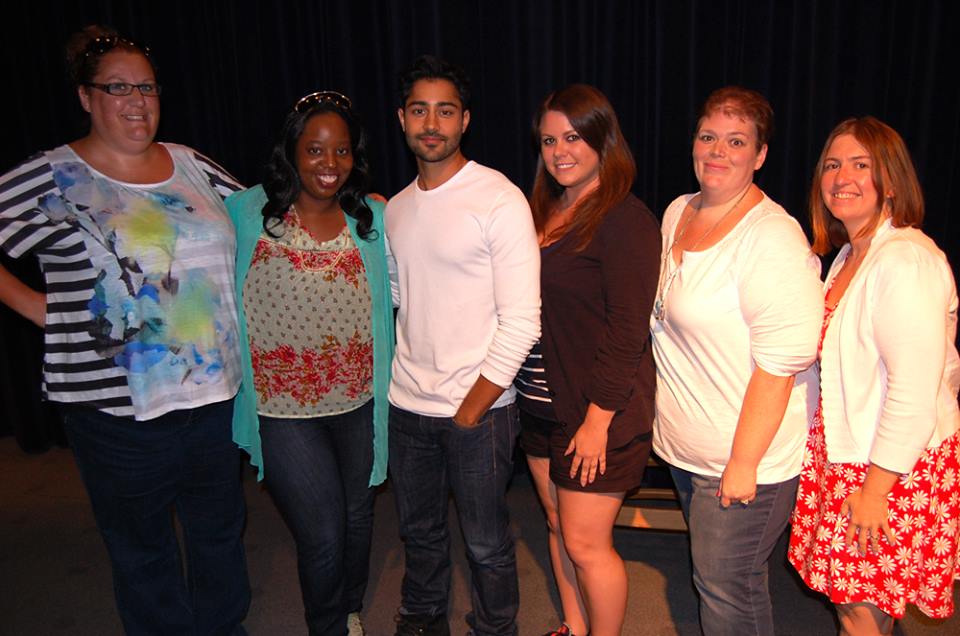 Photo courtesy of JustEnza.com
Be sure to check out my full review of the movie, as well as the weekly recipes I have shared that were inspired by many great chefs for THE HUNDRED FOOT JOURNEY
Stay connected with Manish Dayal and find out what other projects he has coming up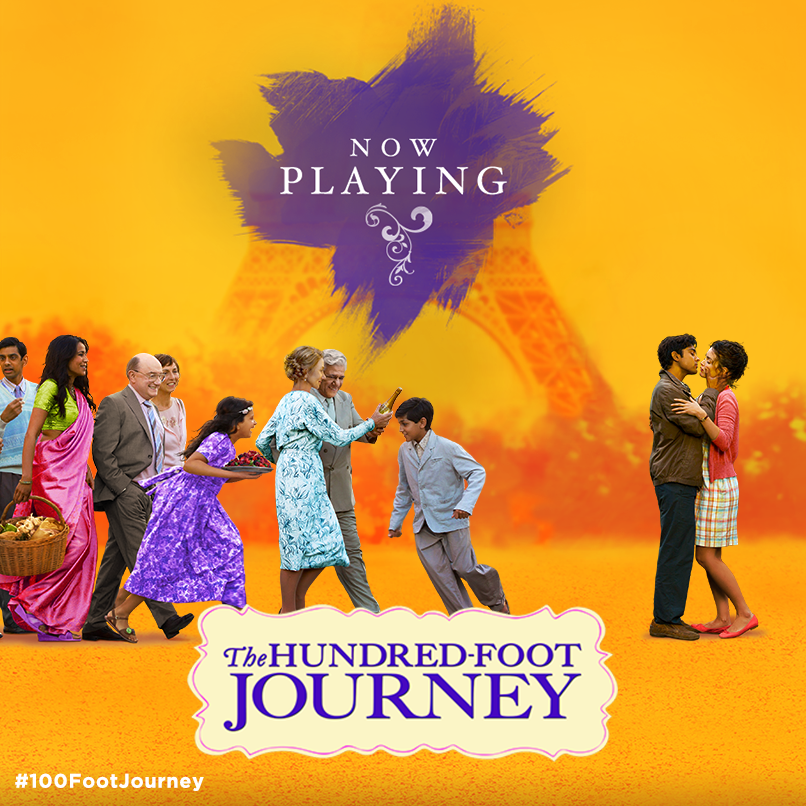 Photo courtesy of DreamWorks
Be sure to stay FULLY connected with all of the latest information about THE HUNDRED FOOT JOURNEY 
Facebook | Twitter | Instagram | Pinterest
THE HUNDRED-FOOT JOURNEY is now in theaters nationwide!