My amazing day at Ricart Auto Dealership
This post may contain affiliate links or I may have received the product free in exchange for my honest review. See full disclosure for more information.
Let me tell you about My amazing day at Ricart Auto Dealership!!!
I recently had the chance to tour an amazing dealership in Columbus OH, Ricart Auto Dealership.  This company is more than just a dealership, they are a family. The very first thing that I see as I pull into the lot was co-owner, Rhett Ricart on his segway with his black lab following behind him.  What an awesome first impression for me.

More about Ricart:
Ricart Automotive Group is a new and used car dealership situated onthe 67-acre Ricart Mega Mall in southeast Columbus, Ohio. We offer our customers a one-stop shopping experience for new Ford, Mazda, Hyundai, Kia, Mitsubishi and Nissan cars and trucks and The Used Car Factory for pre-owned cars, trucks and SUVs.
Ricart was founded in 1953 when the late Paul F. Ricart bought a tiny Ford dealership in Canal Winchester and then expanded to Route 33 at Bowen Road. He built his business serving area residents and U.S. Airmen stationed at the nearby Lockbourne Air Force Base. But with his commitment to being the Central Ohio's low-price dealer, Ricart Ford's reputation spread. In the '60s, Paul built his third "new" Ricart Ford at Route 33 and Hamilton Road, site of today's Ricart Mega Mall.
Paul's sons, Fred Ricart and Rhett Ricart, grew Ricart Ford into the mega dealership it is today. The guitar-strumming Fred, through thousands of TV commercials that he produced at his Ricart studio, became one of the most recognized faces in Central Ohio. Rhett is the behind-the-scenes businessman who takes care of daily operations. Now their sons, Rick Ricart, Ross Ricart and Jared Ricart, are learning the business that their grandfather founded.
During my tour, I got to meet and talk with Rick Ricart, grandson of the founder.  What an amazing individual.  Within 3 minutes of hearing him speak, he really showed how much he cares for his family's company and their over 400 employees.  I love a company that promotes family-first and Ricart Auto Dealership seems to fit the bill, in my book.  With hundreds of employees with years of tenure and experience, Ricart seemed to be a place no one would want to leave.  From providing a personal Subway restaurant right on the campus, to being able to bring your own pet to work, it made me want to apply for a job at Ricart.
Following the meet and greet, I had the amazing opportunity to tour the Used Auto Car lot and see how this company really works.  No gimmicks, no hard sales.  Anyone can browse the lot and see the price and features of any vehicle without the flashing paint and streamers you find on most auto lots.  With the showroom floor still displaying the first Model T that was the main attraction so many years ago, the inside was even more warm and inviting than the outside.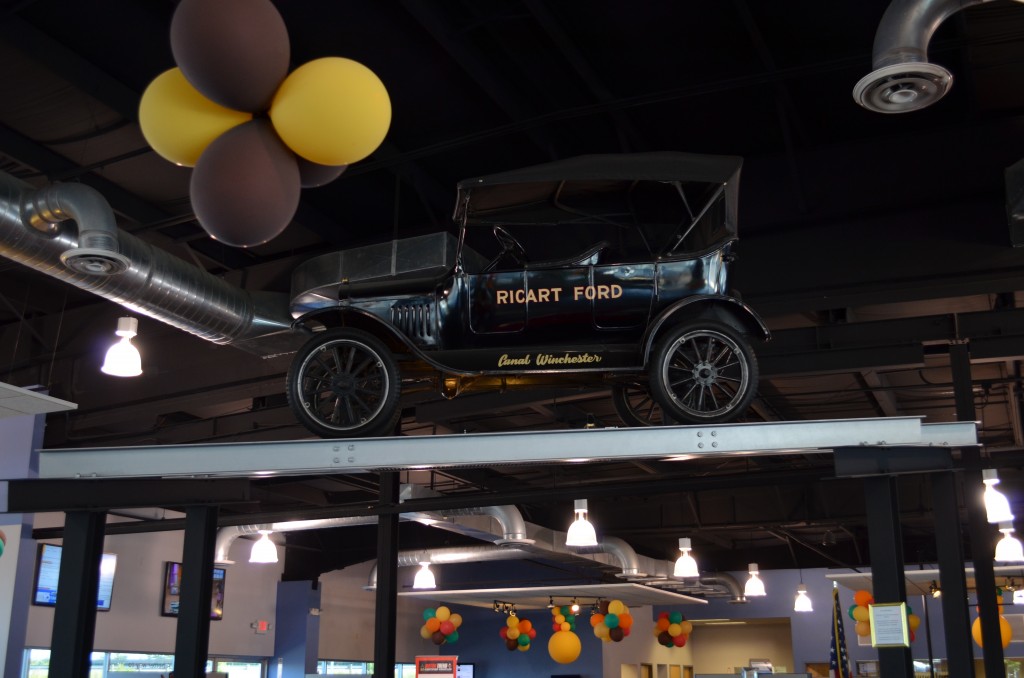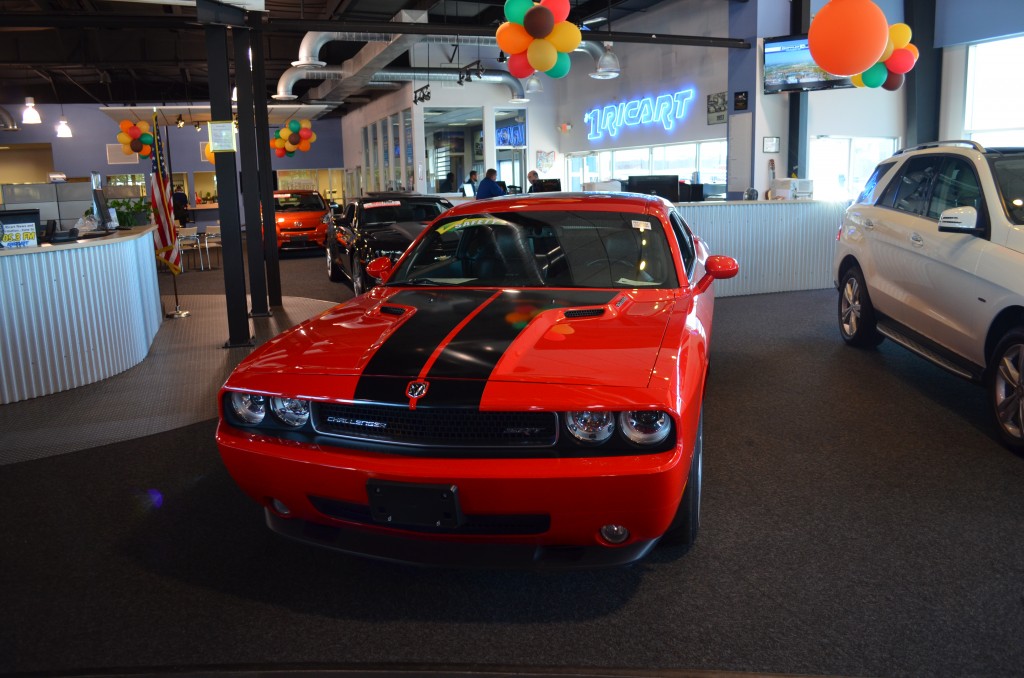 Another awesome and unique service that Ricart provides is a free basic car wash, anytime, for anyone who purchases any car from them.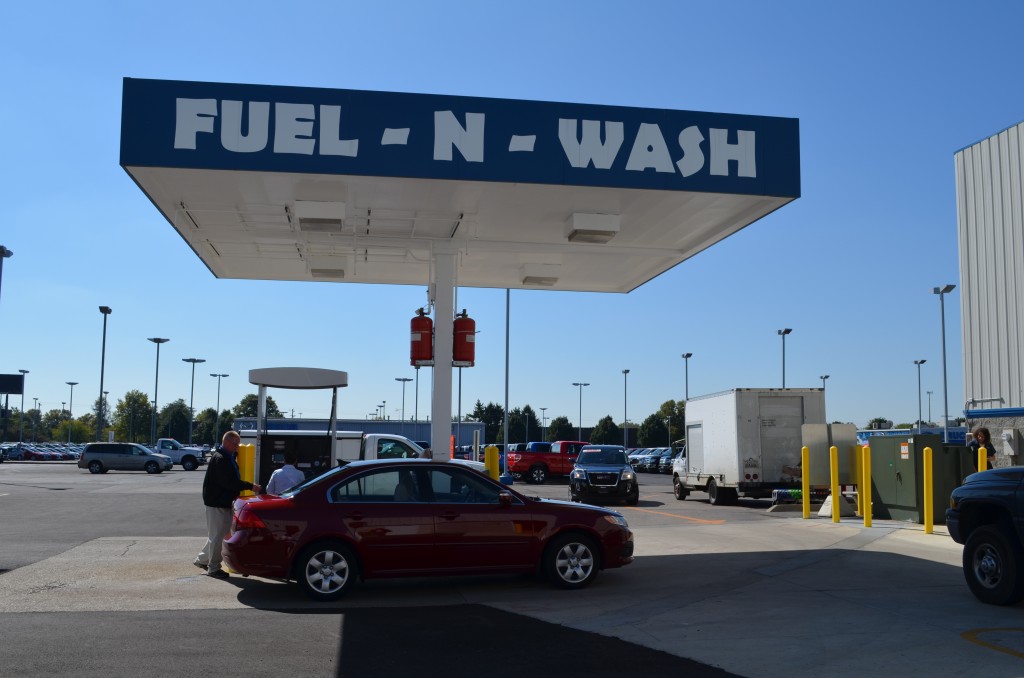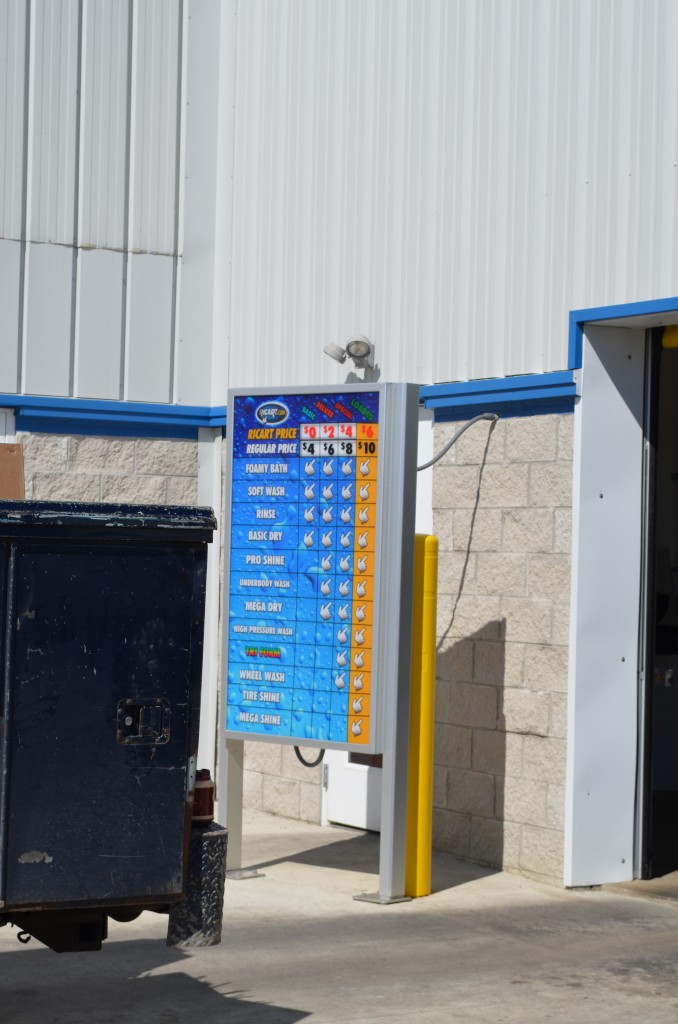 The best part of the tour was learning how Ricart Auto Dealership puts time and care into their online sales via a unique system and is only used exclusively by Ricart. With a bigger than life-sized photo booth, they detail a used car from bumper to bumper and from to back interior with a "360*" camera and video system that gives consumers the most accurate information on every used car that comes through their lot.  The most impressive aspect is that the whole process is completed in about 10 minutes.  Take a look and see the vehicle they were working on at the time of my visit.
I would recommend anyone in the Columbus, OH and surrounding areas to look into Ricart Auto Dealership when considering the purchase of your next new or used vehicle.  With 6 New car dealerships on the same lot including Mitsubishi, Kia, Ford, as well as their huge inventory of used cars, you are truly able to find a car at a great price.  Be sure to stay connected with Ricart via Facebook & Twitter.
Thank you to Ricart Auto Dealership for this awesome experience and sharing your time with me 🙂