November DegustaBox Held Rich Flavorful Delights! #DegustaBox
This post may contain affiliate links or I may have received the product free in exchange for my honest review. See full disclosure for more information.
Has another month flown past already? Time is speeding past these days and now November is here. We are all in holiday planning and looking forward to home, family, and good food! I was excited when my November Degustabox arrived, as it held several new flavorful surprises that would be perfect for my holiday cooking! I already have a few recipe ideas, using the products, to treat my family with over the holidays!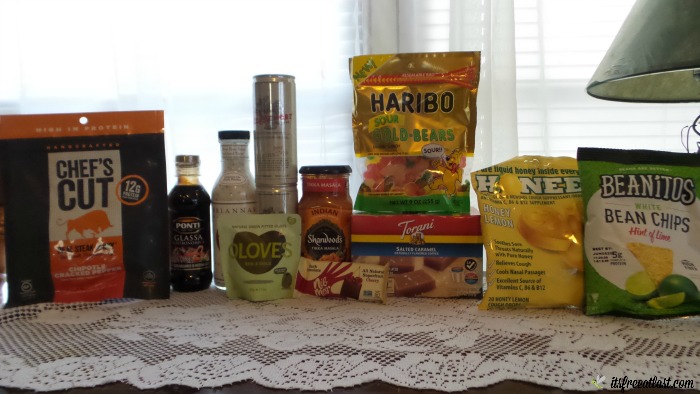 November Degustabox included Flavorful Delights!
My November Degustabox contained 11 items, from dressings to sauces, to sweets and spicy snacks! I have plans for some new recipes using the dressing and sauces. And, as you know, the holidays are filled with unhealthy snacks. However, with the yummy snacks in my Degustabox, I can have healthier (and lower calorie) snack options for the holidays! I am excited to show you all the items that were included! So, let's take a look at November's goodies!

Poppy seeds are wonderful! I was excited to have a chance to try Briannas Rich Poppy Seed Salad Dressing, as I have never had them in a dressing before. It is delicious! Briannas Poppy Seed dressing is great on regular green salads and coleslaw, as well as on fruit salad! It also makes a tasty dip for fruit such as apples, bananas, and melon slices!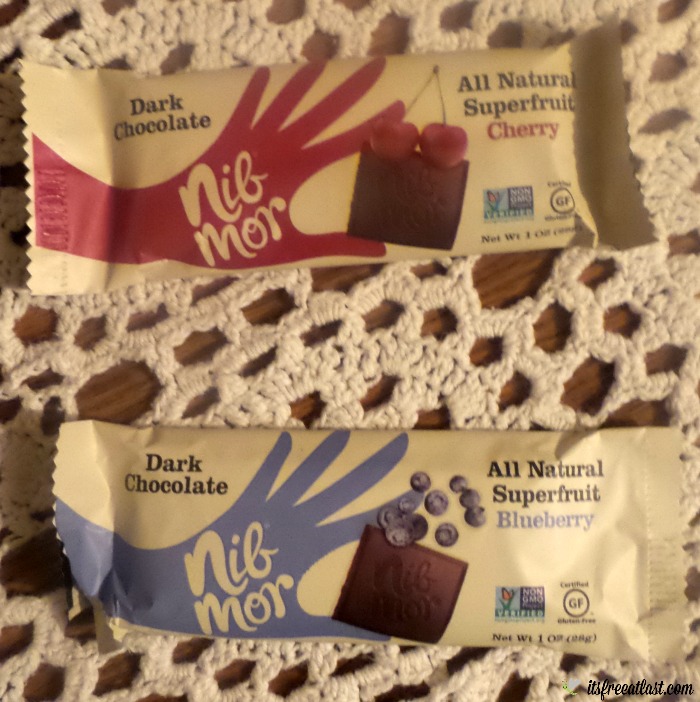 The yummy NibMor Dark Chocolate Superfruit bars are perfect for an afternoon or on-the-go snack! These delicious snacks are non-GMO Project Verified and gluten free. However, I'm not sure I can choose a favorite between the cherry and the blueberry. Both are equally delicious and who says I can't have both on hand for snack time?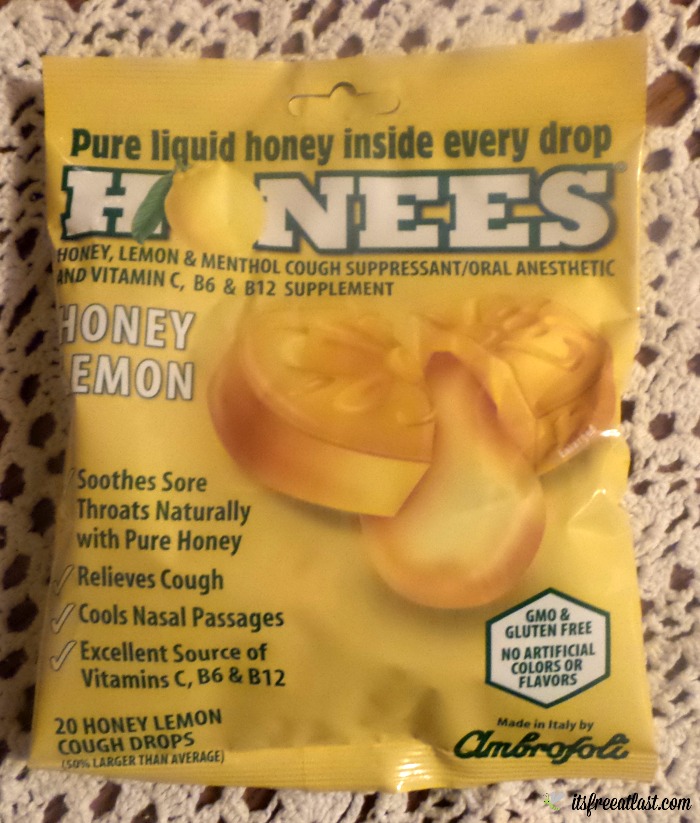 Right now, it is the time of year for sniffles, colds, and coughs. What better way to soothe our sore throats and ease the coughing than Honees Honey Lemon Cough Drops?! Honey is known for its many health benefits and, of course, eucalyptus helps cool and sooth our noses and chest. Honees Menthol Cough Drops have a honey and eucalyptus hard candy shell filled with liquid honey and eucalyptus. In addition, they help provide vitamins such as vitamin C, B6 and B12!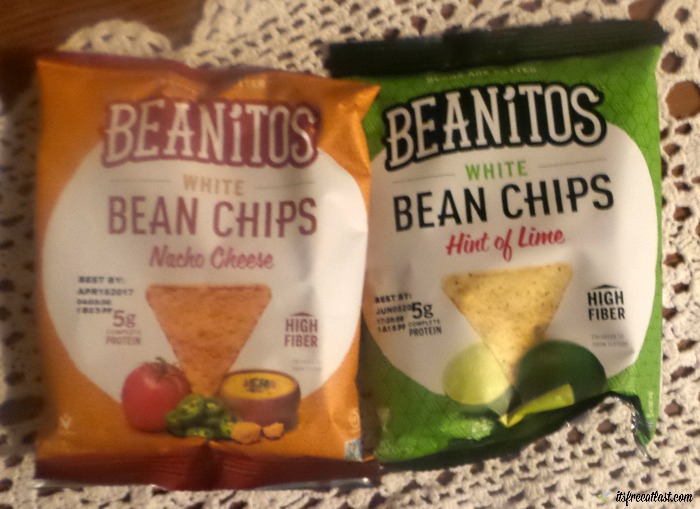 For all of us chip lovers, Beanitos Bean Chips are the ultimate snack! I was happy to find these yummy chips in my November Degustabox. They are more than an ordinary chip! Beanitos are loaded with protein, fiber, and wholesome goodies like antioxidants. They are also free of MSG, gluten, sugar, artificial colors, cholesterol, preservatives, artificial flavors, trans fat, corn, and GMOs. All the good stuff and only 140 calories!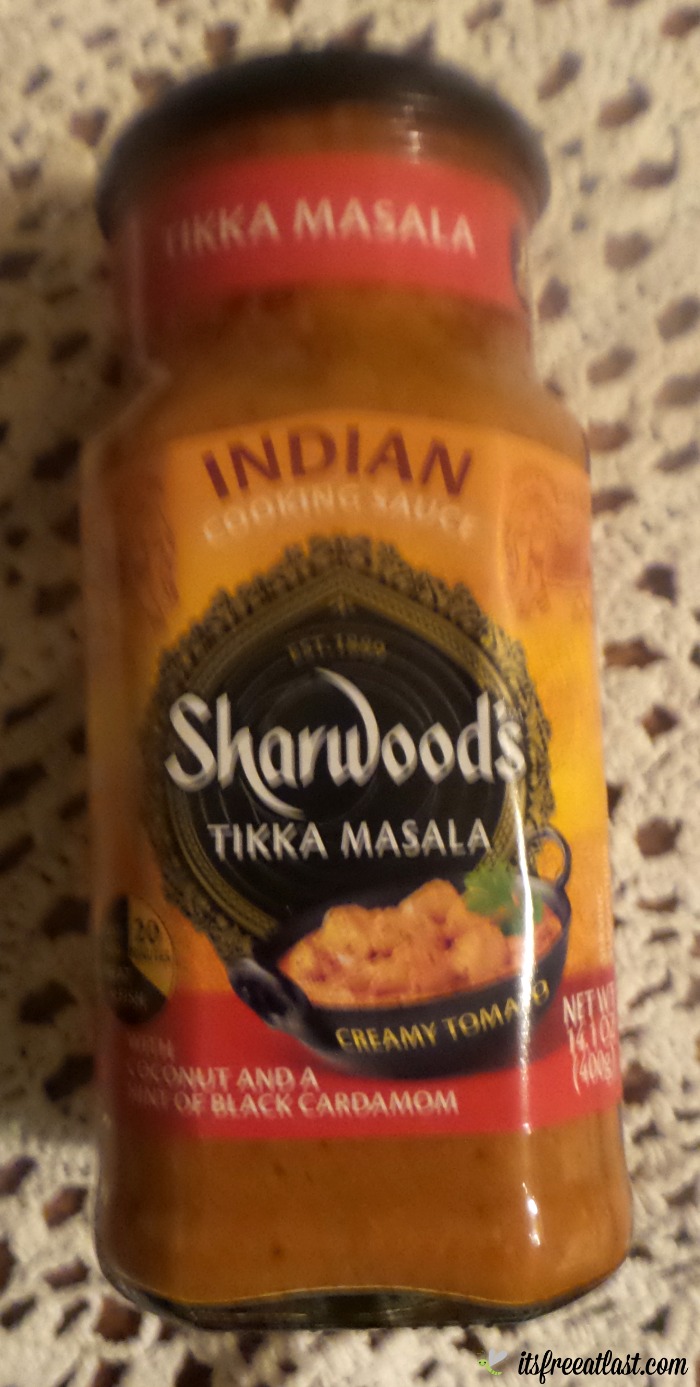 If you love Indian food, then you will love the Tikka Masala Simmer Sauce! It is a rich blend of tomato, yogurt and warming garam masala spices like cumin, cinnamon and clove. I love Indian food, but never realized how easy it is to create them at home! With the Tikka Masala Simmer Sauce, you can turn ordinary meals into spicy delight! Use this flavorful sauce to simmer meat and veggies, in the slow cooker, add to soups and stews, spoon over noodles, or simple to spice up tacos and quesadillas! It also makes a yummy marinade for meats!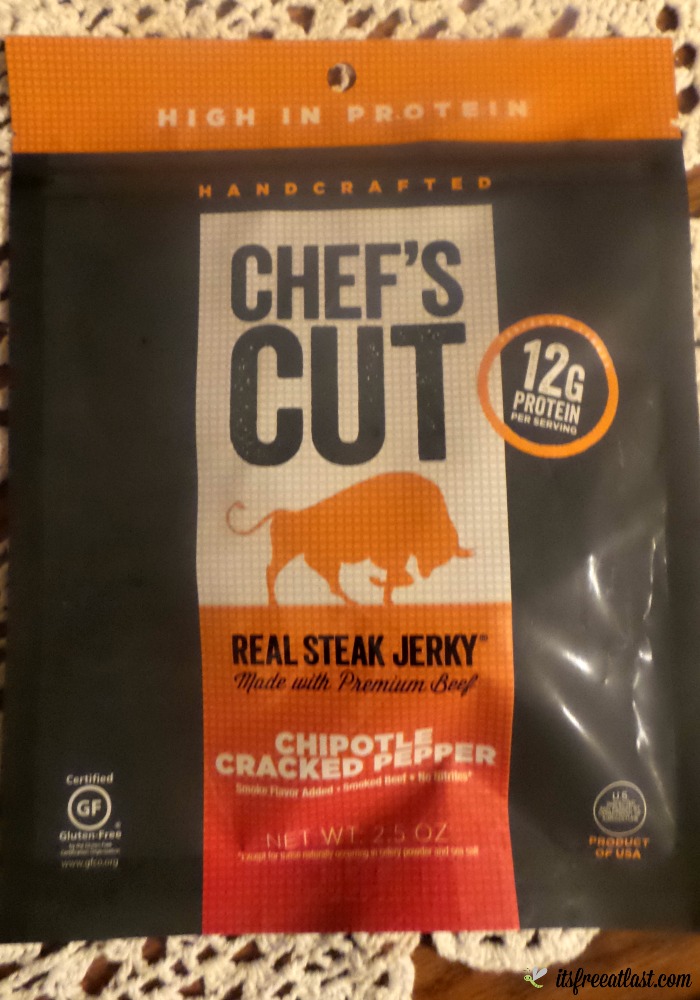 Do you love a little heat with your snacks? Chef's Cut has combined the infamous chipotle chili, roasted jalapenos, and fresh cracked black pepper, to create an extra mouth-watering oomph to every bite! It is over the top delicious! This yummy snack is also healthy, high in protein, low in fat and great-tasting, making it the perfect alternative to the standard high-fat, high-calorie snacking fare!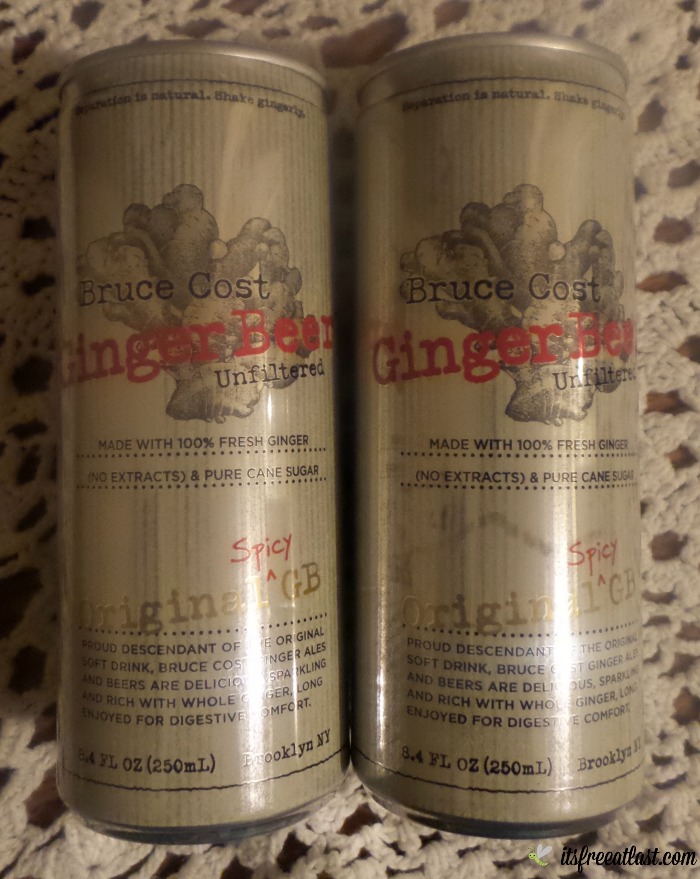 Bruce Cost Ginger Beer is spicier and drier than their ginger ales. It is made with 100% fresh ginger with no extracts and it uses pure cane sugar. The Ginger Beer is great for making your own cocktails or enjoy it straight up! It also makes a great sparkling beverage for the holidays!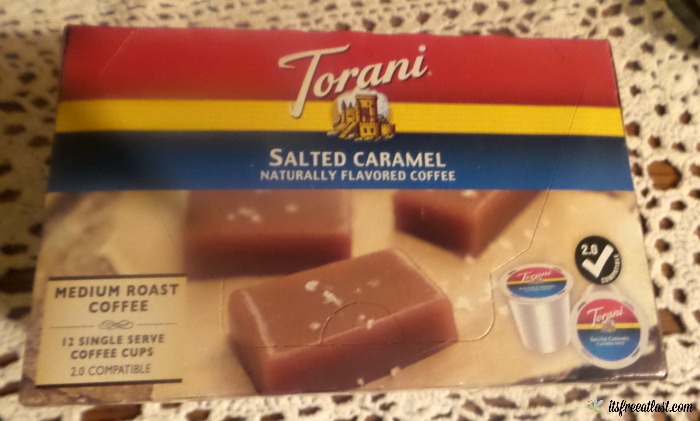 For all our coffee lovers, you will want to try Torani Salted Caramel Coffee! Oh my goodness! It has a rich, buttery, caramel taste that will tantalize your palate. I have loved being able to enjoy a cup while relaxing in the afternoon!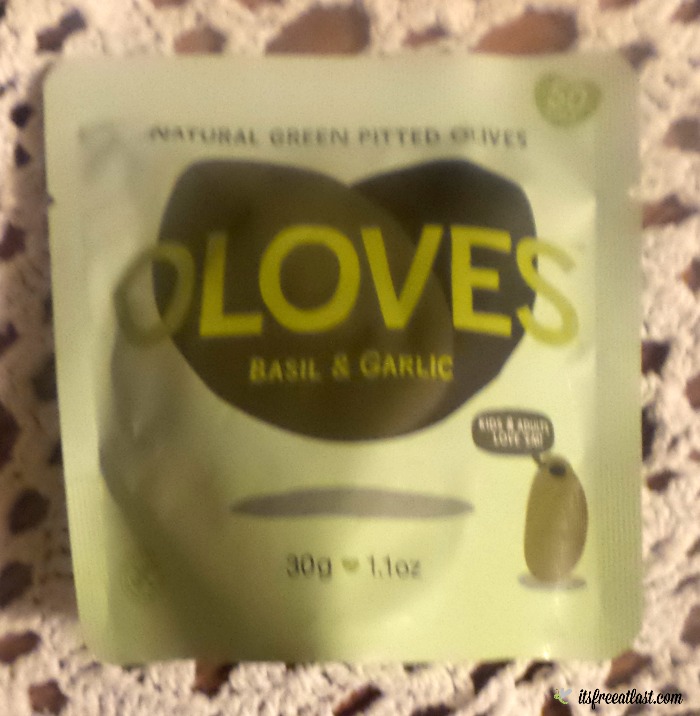 I have tried Oloves before, but had yet to have a chance to try the Oloves Basil & Garlic flavor. So, I was excited to try them. These are juicy plump olives marinated with a sprinkle of zingy basil and garlic. One of the reasons I love Oloves is that they are an all-natural snack. They are naturally low in saturated fat, vegan, no gluten, and have no wheat, dairy or nuts to worry about! They also make a great low calorie snack!
The Ponti Glaze with Balsamic Vinegar is another item I found in my November Degustabox that I have not tried. I have enjoyed trying it in several ways. it is great to enhance the flavor of vegetables, meat and fish. And, it also pairs perfectly on fresh fruit and ice cream. You can also use it for everyday dressing for salads. It has a delicious rich flavor that is quickly becoming a favorite in my kitchen!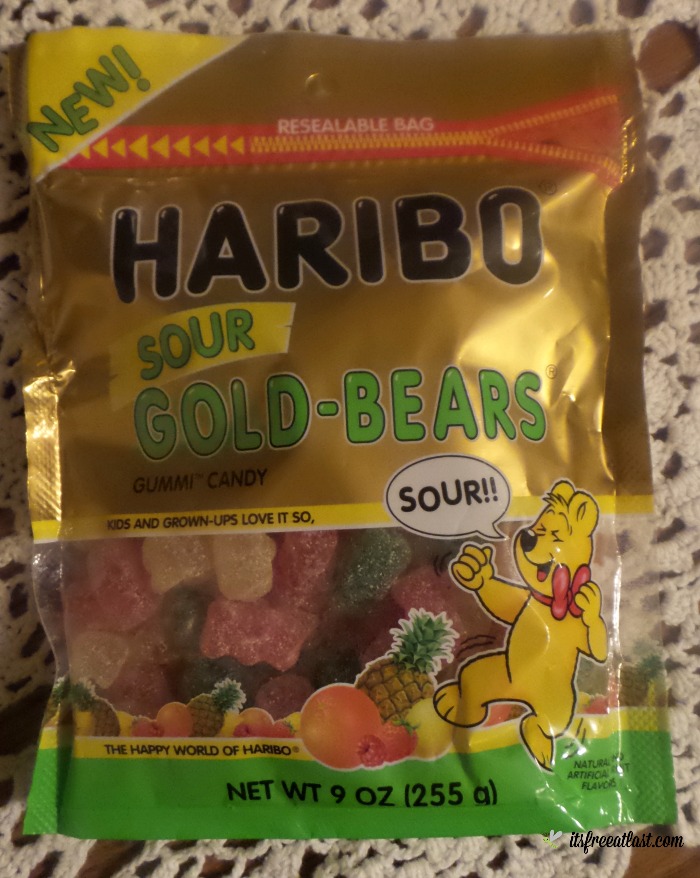 Of course, everyone recognizes Haribo Gold-Bears! These yummy treats are a favorite to many! However, did you know that only perfect raw materials are used in HARIBO products? Their ingredients are simple. They are made using a mixture of glucose syrup, sugar and dextrose, and gelatin to add the chewiness. Added to this mixture are fruit and plant extracts, flavors, colors and a little citric acid. It is all combined to make the perfect little chewy candies!
I love my monthly Degustabox and my November box is no exception! It contained several items I had not tried before, but are now on my definite must-buy list! I love trying the new products each month and am enjoying the value I get from my Degustabox! I get to try new products and decide if I like them or not BEFORE purchasing at the store!
Are you ready to Sign Up for a Degustabox Subscription?
Sign up for a monthly subscription with Degustabox for only $19.99, which includes delivery. Receive your Degustabox every month filled with goodies (10-15 surprise products, many new to the market)! And, at this price, it is much less than you would pay in stores! It is a great value and a great way to try before you buy! If you decide it isn't for you, that's alright too! There is no commitment necessary. To cancel, just let them know before the 15th of the month. So, what are you waiting for? Go ahead and give Degustabox a try today!