Nu Skin's Clear Action Acne Medication System
This post may contain affiliate links or I may have received the product free in exchange for my honest review. See full disclosure for more information.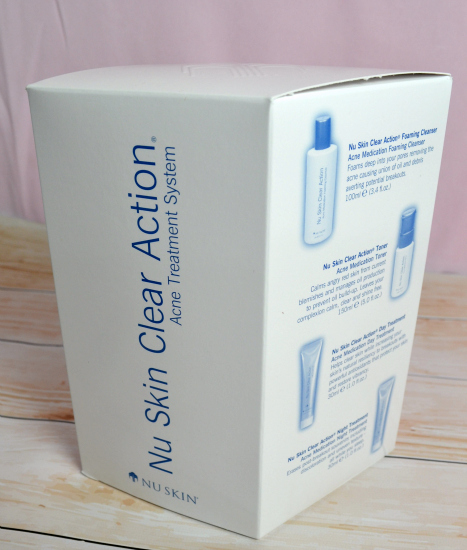 Whether you are in your teens or your adult years, acne can take a hold of your skin.  Luckily there's great products out there, like Nu Skin's Clear Action Acne Treatment System to help keep your skin clear and beautiful!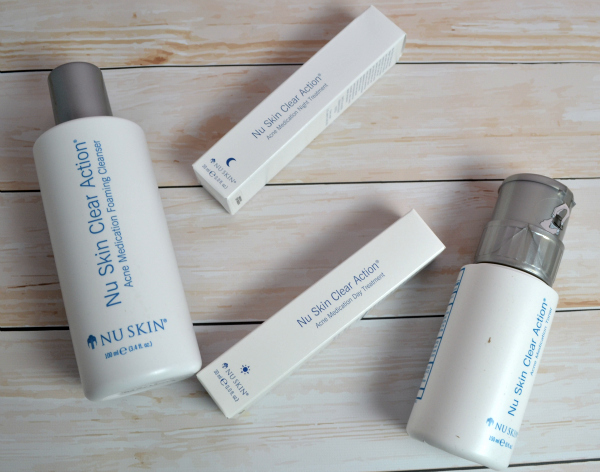 Nu Skin's Clear Action line is designed to help clear current blemishes, fade past breakouts, and help keep the skin clear and vibrant for the future.  The Medication System includes four products in this comprehensive system to manage the full range of effects acne can have on your skin: Clear Action Cleanser, Clear Action Toner, Clear Action Day Treatment, and Clear Action Night Treatment.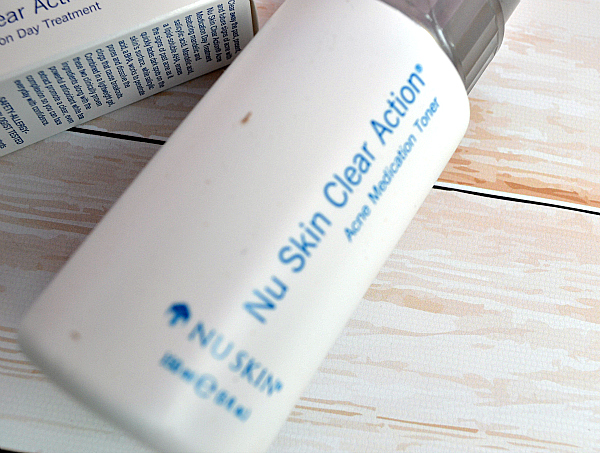 Nu Skin's toner helps to calm the skin and manage oils that are present to promote a shine-free, clear complexion.  There are several extracts and ingredients that help with different things:
Licorice Extract – Soothes Irriated Skin
Zinc PCA – Controls Sebum Levels
Vitamins C and E – Replenishes The natural Antioxidant Supply That's Lost When The Skin Is Fighting Breakouts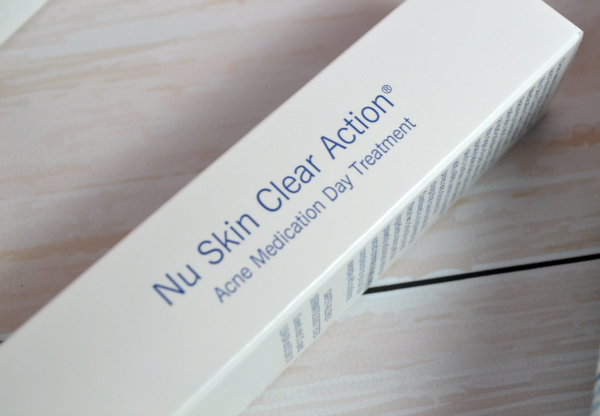 For daytime, Nu Skin has this lightweight gel that helps penetrate pores and dissolves clogs.
Mandelic Acid – Gently Exfoliates Skin To Reduce Discoloration and Past Acne Signs
White Tea Extra – Restores Skin's Natural Resilency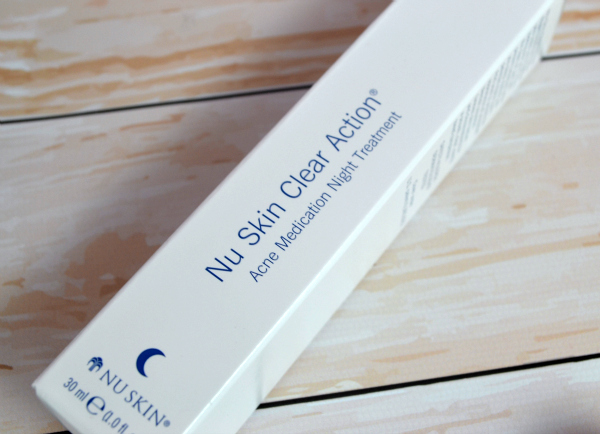 And for the night, you have Nu Skin's Night Treatment.  This treatment helps you wake up with healthier looking skin with minimized breakout signs.
Salicyclic Acid – Clears Pores
Retinol and Patented Alpha Lipoic Acid – Diminish the Appearance of Uneven Skin Texture and Discoloration From Past Breakouts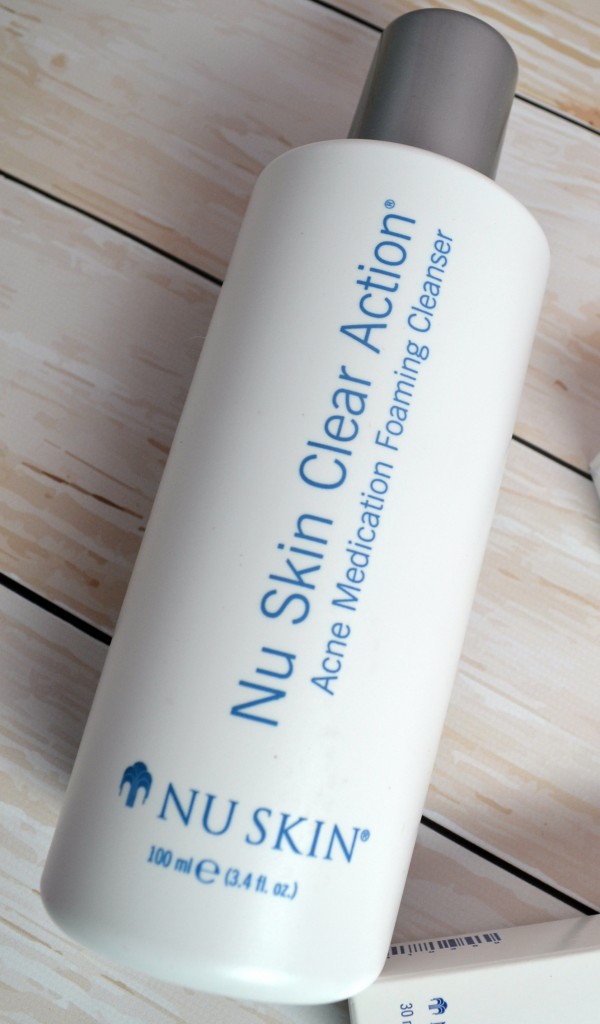 And you can't have an acne treatment system without a cleanser!  Nu Skin's unique cleanser helps keep breakouts from forming.  I love how the foam bubbles and changes from white to clear – you know it is really working!
Salicylic Acid – Clears Pores and Reduces Most Breakouts
Nu Skin does have a usage recommendation for morning and night.
For morning, follow these steps:
Foaming Cleanser
Toner
Day Treatment
Nu Skin SPF Moisturizer Of Your Choice (Not included in the System)
For night, these steps are recommended:
Foaming Cleanser
Toner
Night Treatment
If you or your teen are looking for a great acne system to try, Nu Skin's Clear Action Acne Treatment System may just be the one for you or them!
Follow Nu Skin Online:
Website | Facebook | Pinterest | Twitter | YouTube