One Thing Mom Forgot To Tell Me After Becoming A Mom #Underwareness
This post may contain affiliate links or I may have received the product free in exchange for my honest review. See full disclosure for more information.
I see those infamous commercials that address and all-too-sensitive subject that most women don't want to discuss – bladder leakage.  As hush-hush as most women want to be about this topic, it is something that is more common in women than people think.
Thinking back to when I was in my twenties, I used to think I had an iron-clad bladder.  I could literally work a 12 hour shift and not take a bathroom break.  My mind was so focused on work and getting things accomplished, I didn't even have the thought or urge to use the restroom. That all changed when I found out I was pregnant with my daughter.  I went from working and focusing all day, to running to the restroom at the slightest tinge of needing to potty.  I chalked this up to the added pressure of having a baby push against my bladder, but I was clearly mistaken after giving birth.
Women go through all types of changes and preparation for baby to arrive, one small detail though, that my mother failed to mention to me, in all of her infinite wisdom, is the nuance of continued bladder leakage after giving birth.  As if my body had not gone through the ringer already, now having to deal with all-nighter's for feedings and diaper changes was expected, running to the restroom or having the infamous "sneeze/squirt" was something that came out of left field for me.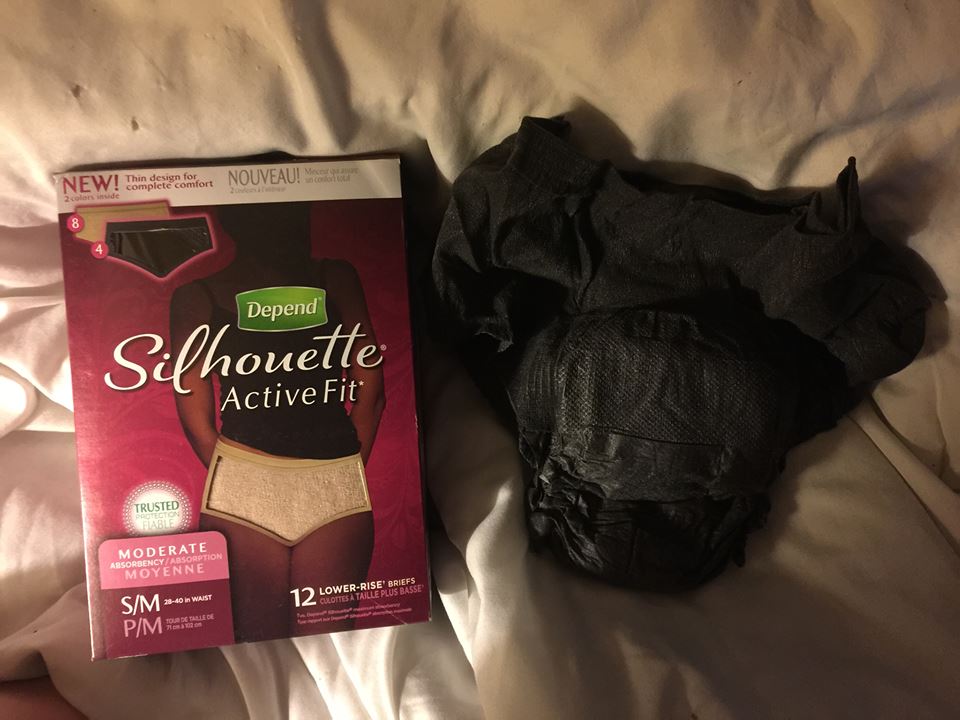 I will admit that I have worn pads off and on for years, as my bladder has basically never been the same since giving birth years ago.  I always thought a product like Depends was for older people, never someone in their 20's – 40's!  I know, all the stereotypes are not good, but that was my perception when I was younger.  Depends has come a long way since I gave birth, and I am thankful that they are bringing awareness to women and men everywhere, of all ages.
The truth of the matter is, more people below the age of 60 experience bladder leakage than those over 60.  To highlight even further, more women in their 20's experience bladder leakage than women in their 80's! To bring this much-needed subject to a topic everyone should feel open to discuss, Depend is entering year two of "Underwareness" campaign.  "Underwareness" is a social movement and charitable cause to break down the bladder leakage stigma.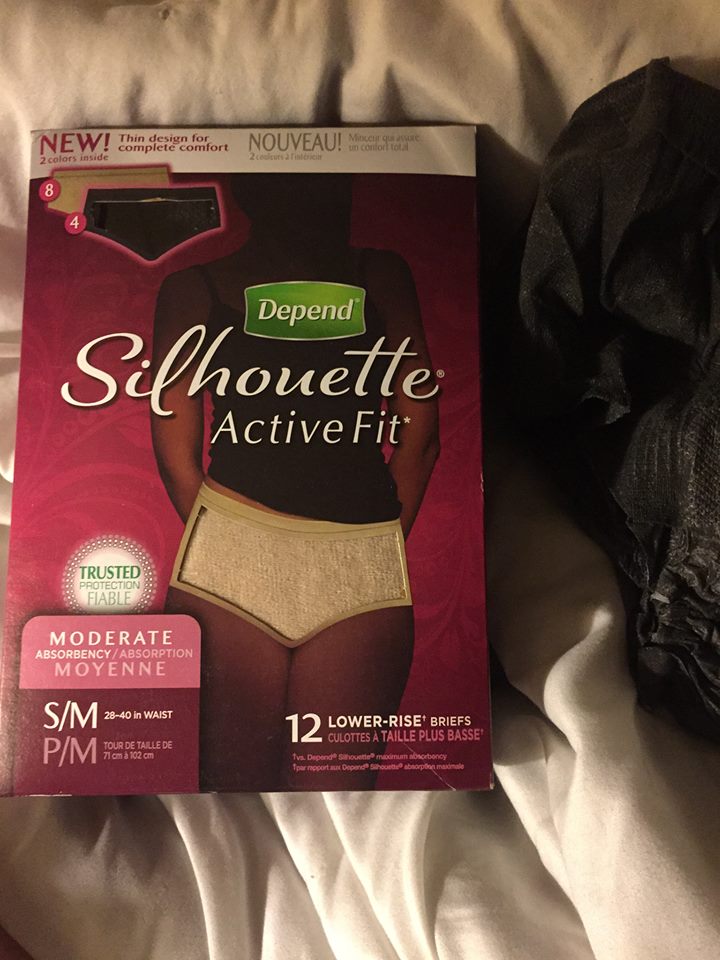 As part of Underwareness, the Depend brand is encouraging people to show their support for women with bladder leakage. For every photo and video shared using #Underwareness and featuring Depend products, the Depend brand will donate $1, up to $3 million, through 2016 to fund charities that advance the research and education of bladder leakage.
Depend has a newer product on the market, giving women even more confidence to support bladder leakage and still have confidence to wear their favorite outfits – Depend Silhouette Active Fit!  Silhouette Active Fit for Women briefs are a new moderate-absorbency brief that feature a thin design for complete comfort with the trusted protection of the Depend brand and a lower rise+ for an underwear-like look, fit and feel. As a category first, the product is available in black and beige colors and comes in a variety of size and package counts including:
12 Count – S/M
4 Count – S/M
10 Count – L/XL
4 Count – L/XL
Now that you have gained more awareness of just how easy and comfortable it is to wear Depend products, get your "Underwareness" started and receive a free sample of Depend Silhouette Active Fit and have full bladder leakage protection and confidence with no worries. Comment below and share your experience with bladder leakage and what methods you have used to help ease your worries.
Disclosure: This is a sponsored campaign created in collaboration with the Depends. All opinions are 100% my own. I am disclosing this in accordance with the Federal Trade Commission's 16 CFR, Part 255 "Guides Concerning the Use of Endorsements and Testimonials in Advertising."