Parli Cards ~ Gaming at a fun, engaging level #FALChristmas
This post may contain affiliate links or I may have received the product free in exchange for my honest review. See full disclosure for more information.
Parli-Cards has developed a series of original, fun, educational games.  With a variety of games available, you can spends hours of fun learning and laughing about sports acronyms, history and more.  Parli-Cards has something for everyone.  From some traditional board games to portable card games, you can find fun and enjoyment with Parli-Cards.
I love that the world has become filled with acronyms and some have taken it to another level.  Parli-Cards has a fun game – Speak Sports – in which multi-players can play and learn how to talk sports using acronyms.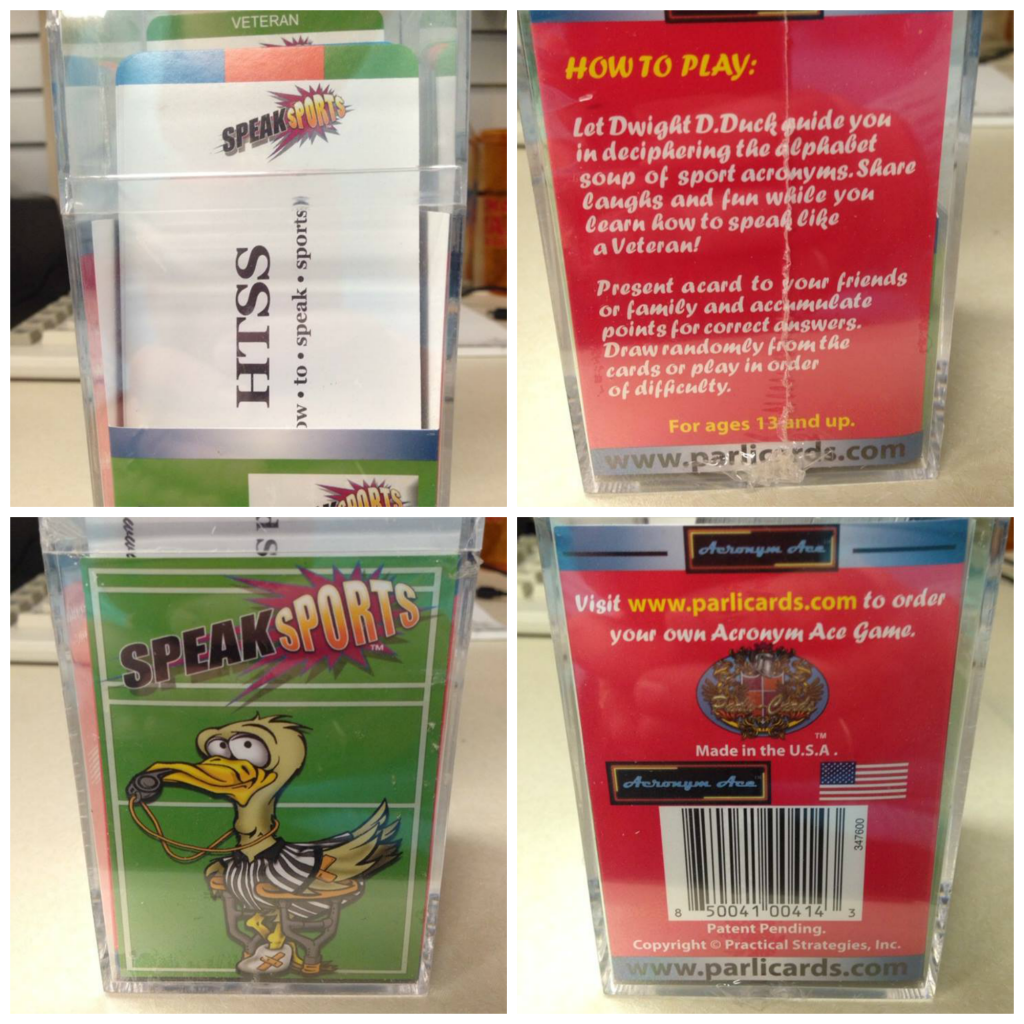 Love sports but don't know the lingo? Or, love sports and think you're a pro? Find out while deciphering the acronyms of sports with friends and family! Be prepared to think beyond baseball, football or basketball. It's fun and funny! Make the losing team pick up the tab or throw the next party! For even more fun, buy our Acronym Ace Combo Pack and Save!
The guys in the office loved this game during our holiday office party today and had a blast learning, playing and talking about sports acronyms.  It was a hoot watching them really get into the game.
Another game available from Parli-Cards is Presidents & Founding Fathers Complete Game.  This game includes playing cards, question cards, chips, dice, game board, score pad and instructions to help guide you through the fun of learning more about history of our founding fathers and presidents.  If you have a history buff in your life, this game is perfect.

Parli Card games are available online at www.parlicards.com
Whatever fun the gaming enthusiasts prefer in your life, Parli-Cards and board games are perfect.  They spark imagination, thought processing and engagement, rather than keeping eyes and hands on a digital game.