Jif Peanut Butter & Smucker's Jelly Linzer Sandwiches and Bite Size Kabobs #Snackation
This post may contain affiliate links or I may have received the product free in exchange for my honest review. See full disclosure for more information.
Disclosure:  I was recently asked by The J.M. Smucker Company to create some unique tips for summer and I wanted to share with you.
As my family and I prepare to hit the road, I am excited to make some fun and tasty treats for us to share along the way.  Peanut Butter & Jelly Linzer Sandwiches and Bite Size Kabobs made with our favorite Jif Peanut Butter and Smucker's Jelly are the premium choice of products to create the perfect traveling snacks.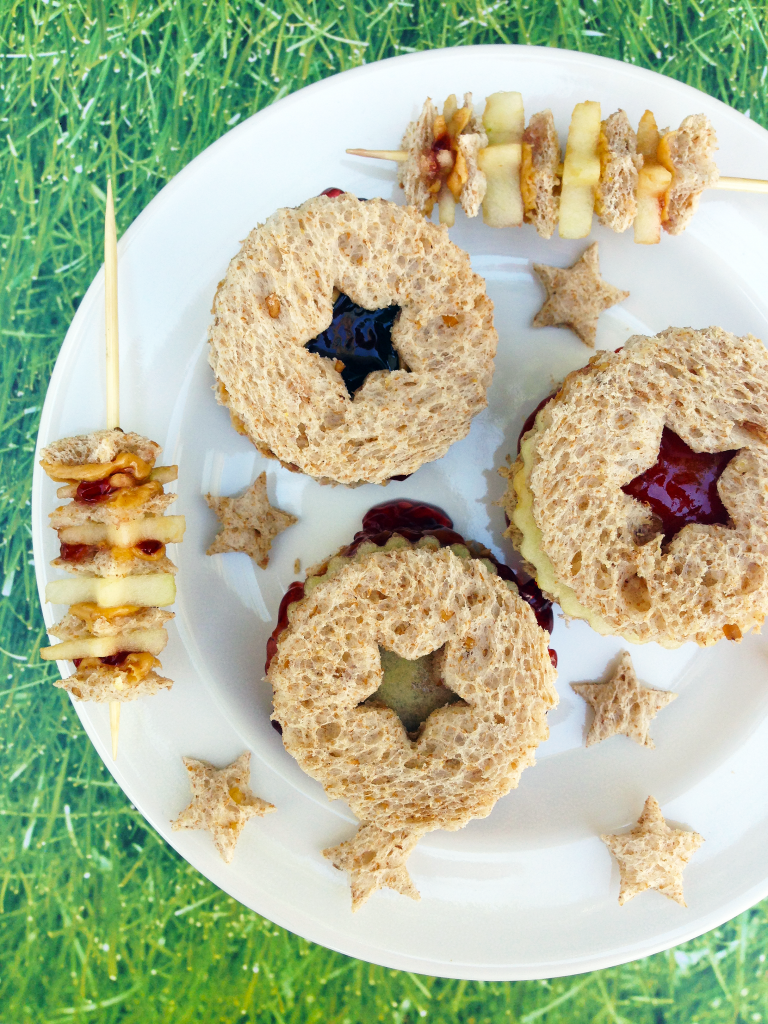 Traveling with a big family can be stressful, expensive and chaotic.  I always make sure to pick up plenty of provisions at Walmart so that we can defer so of the cost of dining out while traveling.  Walmart has a great selection of products and brands at very affordable prices.  My family likes to make a fun time together preparing snacks and treats for our travels whenever we go.  One of our personal favorites are these easy-to-create PB&J with apple linzer cut sandwiches.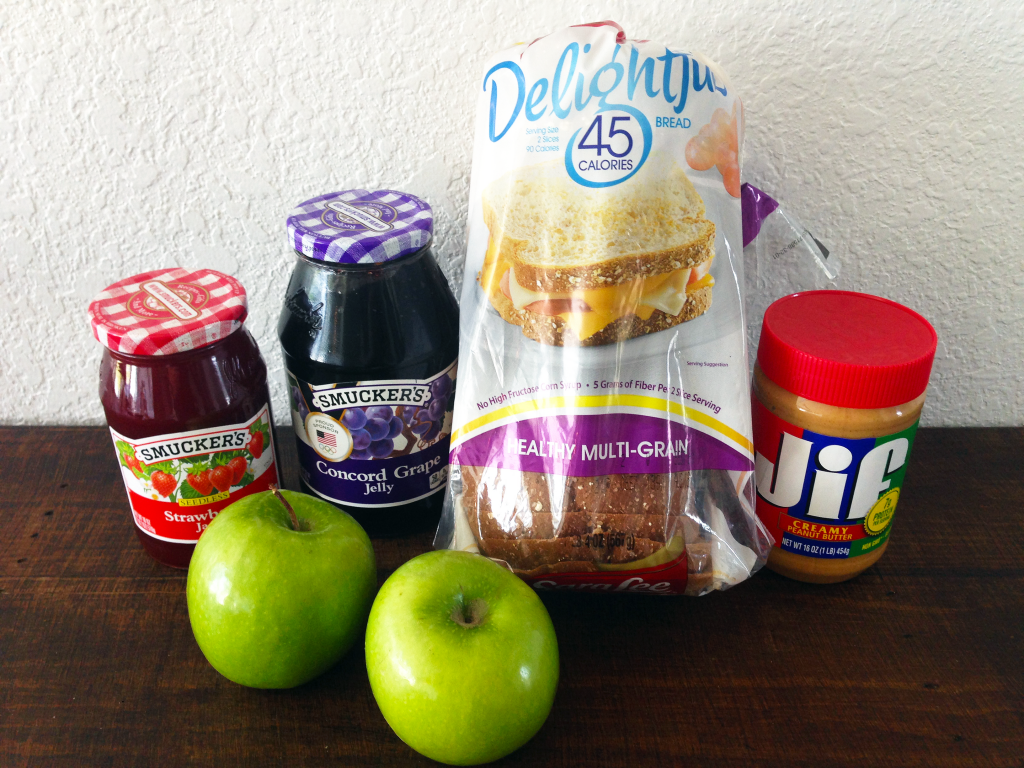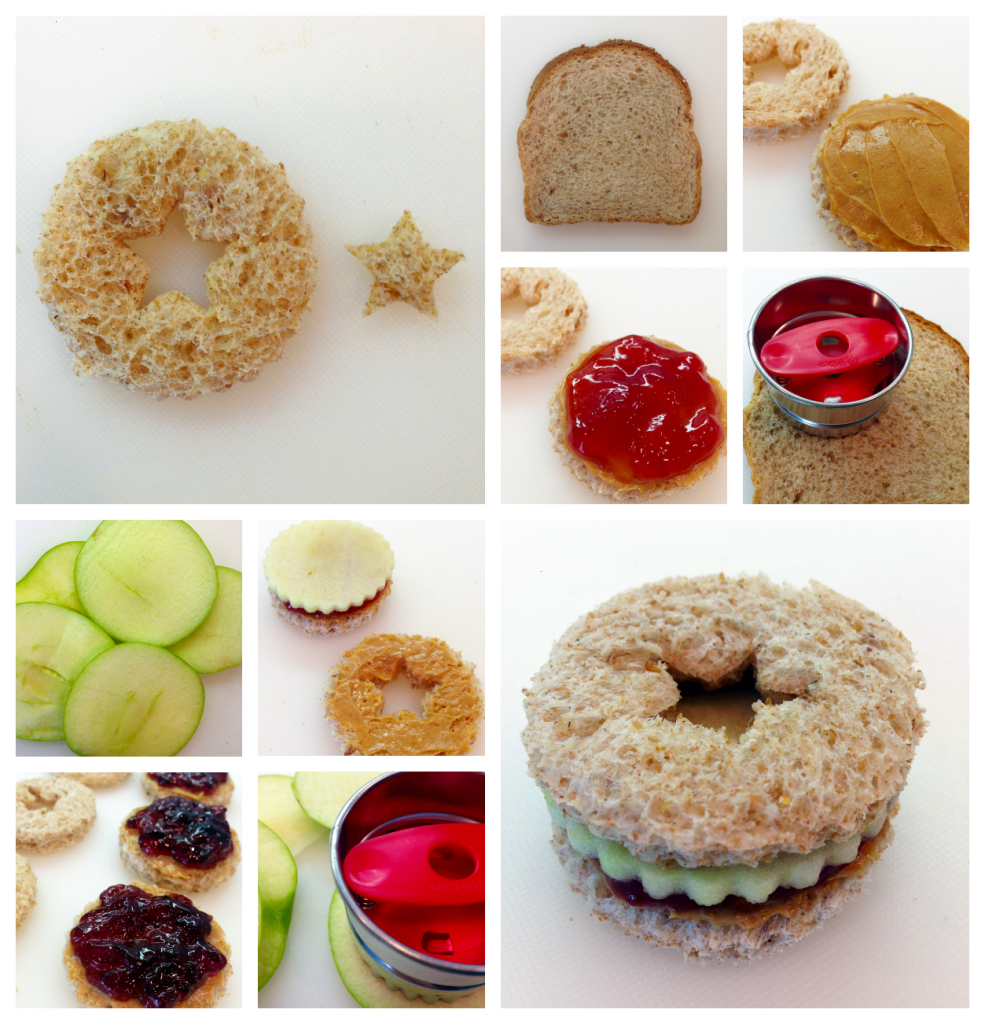 Peanut Butter & Jelly Linzer Sandwiches and Bite Size Kabobs
Ingredients
• 5 Slices of Bread
• 1 Green Apple
• 6 tbsp. Jif Creamy Peanut Butter
• 2 tbsp. Smucker's Strawberry Jam
• 2 tbsp. Smucker's Concord Grape Jelly
Instructions
Using the linzer cookie cutter, press down onto the bread and cut out 6 pieces WITHOUT the star center and 6 pieces WITH the star center. Be sure to cut the circles as close together as possible. You should be able to make 2 to 3 pieces per slice.
Using the leftover bread, remove the star cookie cutter and cut out as many stars as you can. 3. Slice the green apple down each side to create nice size pieces. Cut at least 6 circles with the linzer cookie cutter from the apple slices.
Using the leftover apple pieces, cut out as many stars as you can.
Spread peanut butter onto bottom circles, add strawberry jam or grape jelly onto the peanut butter, add an apple slice, and spread more peanut butter onto the bottom of the bread with the star cutout.
Add more layers by repeating step 5 if you so wish!
Using the bread and apple star cutouts, apply a very small amount of peanut butter and then strawberry jam or grape jelly to each bread star. 8. Starting with the bread, begin to layer the bread and apple stars onto a toothpick. Do not add spread to the last bread star. Serve and enjoy your peanut butter and jelly linzer sandwiches and kabobs!
The best part about this delicious activity is that nothing goes to waste, we also make fun apple and PB&J kabobs for a quick protein and energy snack anywhere we go.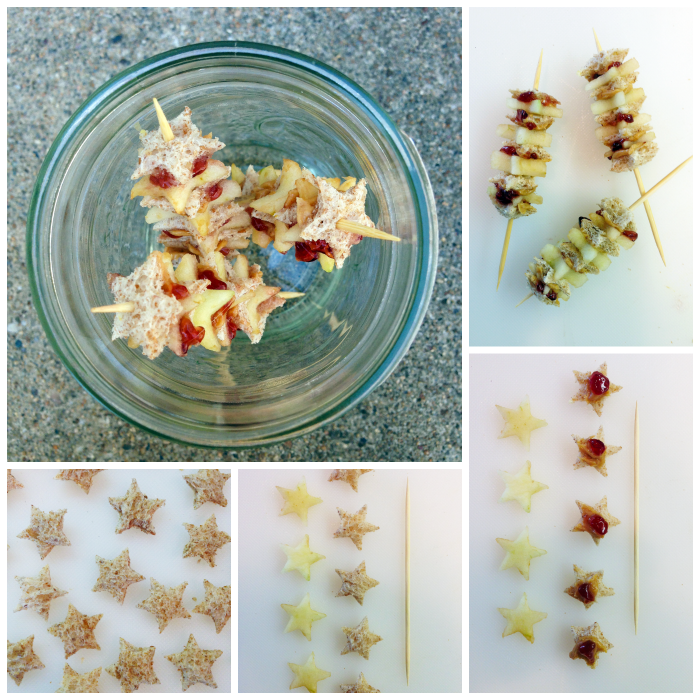 As we hit the road for each and every adventure my family endeavors upon, we make it a true Snackation with delicious food like this.  There are times when we unexpectedly have to travel and don't really have time to prepare fun snacks in advance.  Thankfully, I can make a quick trip to Walmart or stop at one along the road and pick up Smucker's Uncrustables and Jif Dippers.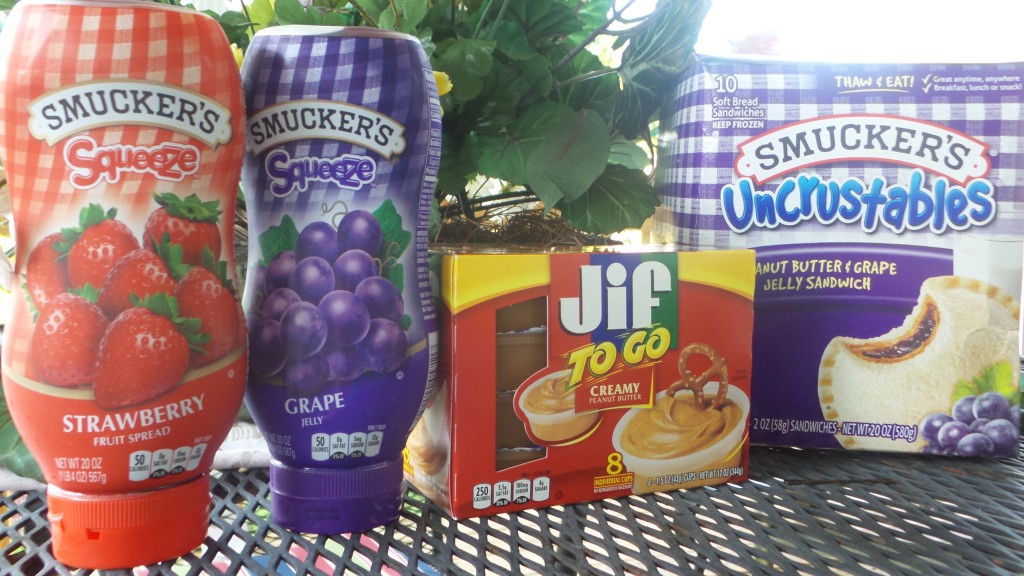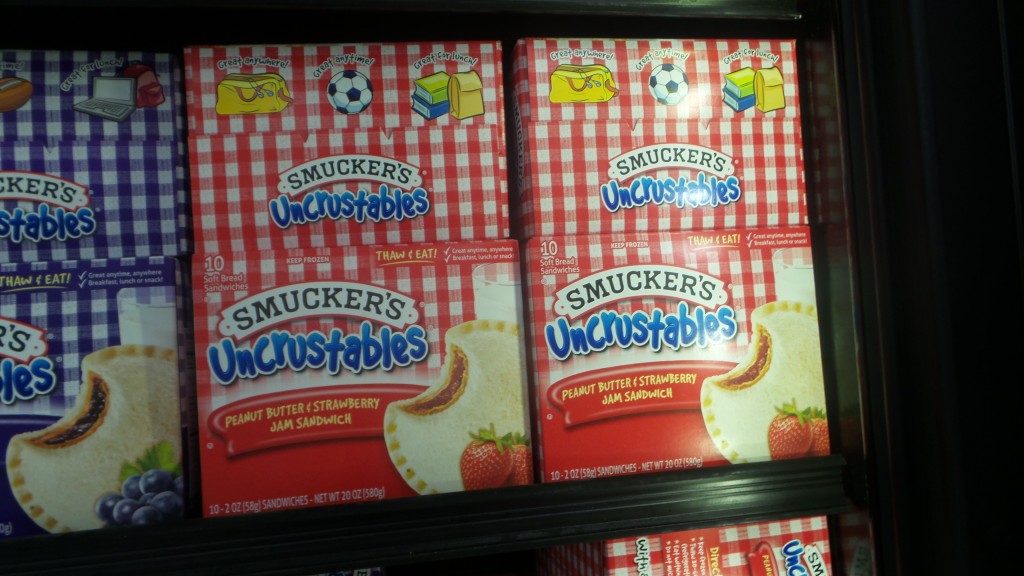 Wherever the road takes you and your family, you can make it a delicious and affordable Snackation along the way like we do with Jif and Smucker's.  They are staples in our kitchen cupboards and our coolers as we travel around the country.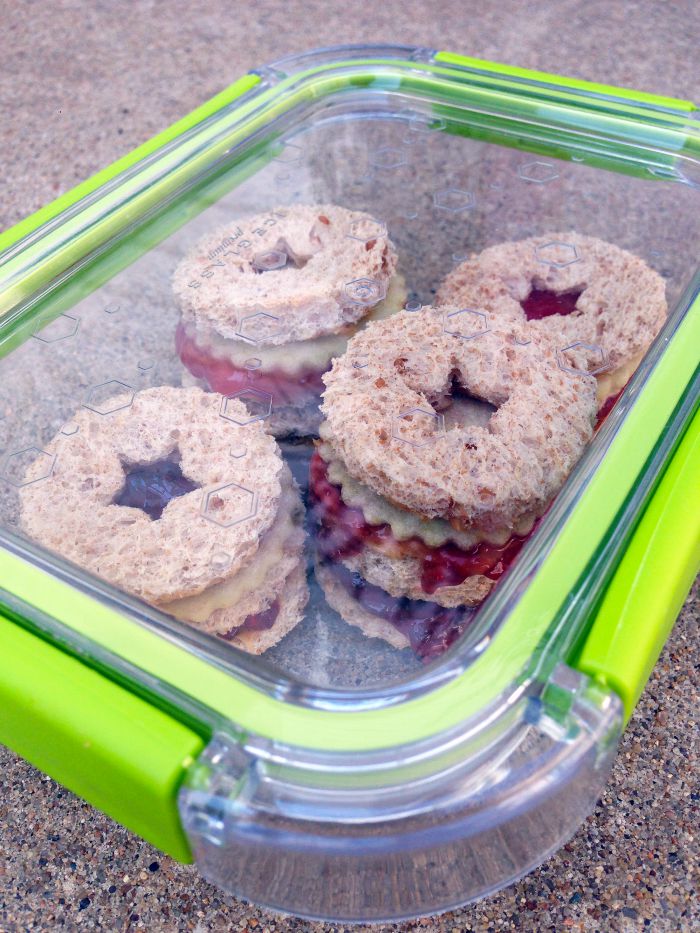 Tell me a comment below what fun ways you and your family like to create tasty foods for your Snackations with Jif & Smucker's products.