Perfect Gift for Him ~ Exotic Jerky Variety Pack from Jerky Dynasty #FALChristmas
This post may contain affiliate links or I may have received the product free in exchange for my honest review. See full disclosure for more information.
You can never go wrong with food as a gift, in my personal opinion.  Christmas is the peak season for gifting food of all sorts.  From spice fruit cake to baked goods and more, the Christmas season traditionally involves food of some sort.  This year, give him the best gift available – the ULTIMATE EVERYTHING Pack of Jerky from Buffalo Bob's line of jerky and beef sticks.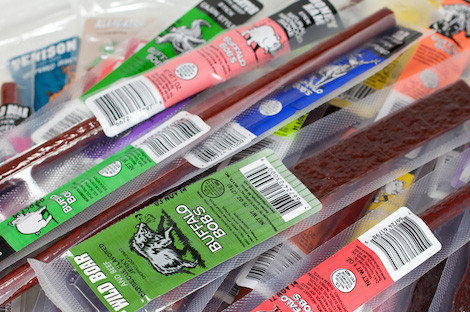 This jerky pack comes with every flavor and type of jerky meat you could (and possibly couldn't) even think of.  The pack includes 29 different sticks including:
Buffalo Bob's Alligator BBQ Jerky
Alligator Cajun Jerky
Alligator Cajun Jerky Stick
Alligator Jerky Stick Mild
Antelope Jerky Stick
Beef Smoked Jerky Stick
Beef Pemmican Jerky
Buffalo Garlic and Chipotle Flavored Jerky
Buffalo Mild Jerky Stick
Buffalo Smoked Jerky
Buffalo Spicy Pepper Jerky Stick
Duck Maple Jerky Stick
Buffalo Bob's Elk Hickory Smoked Jerky
Elk Peppered Jerky Stick
Honey Ham Smoked Jerky Stick
Buffalo Bob's Kangaroo Jerky
Kangaroo Jerky Stick
Ostrich Hickory Smoked Jerky
Ostrich Jerky Stick
Pheasant Jerky Stick
Pork Chorizo Mexican Jerky Stick
Pork Hawaiian Teriyaki Jerky Stick
Pork Jalepeno Jerky Stick
Venison Fire Hot Jerky Stick
Venison Mild Jerky Stick
Venison Peppered Jerky
Venison Teriyaki Jerky Stick
Wild Boar BBQ Jerky
Wild Boar BBQ Jerky Stick
I took this variety pack to work and the guys went absolutely NUTS over it.  I shared with all the guys and gals in the office and there were none left at the end of the day.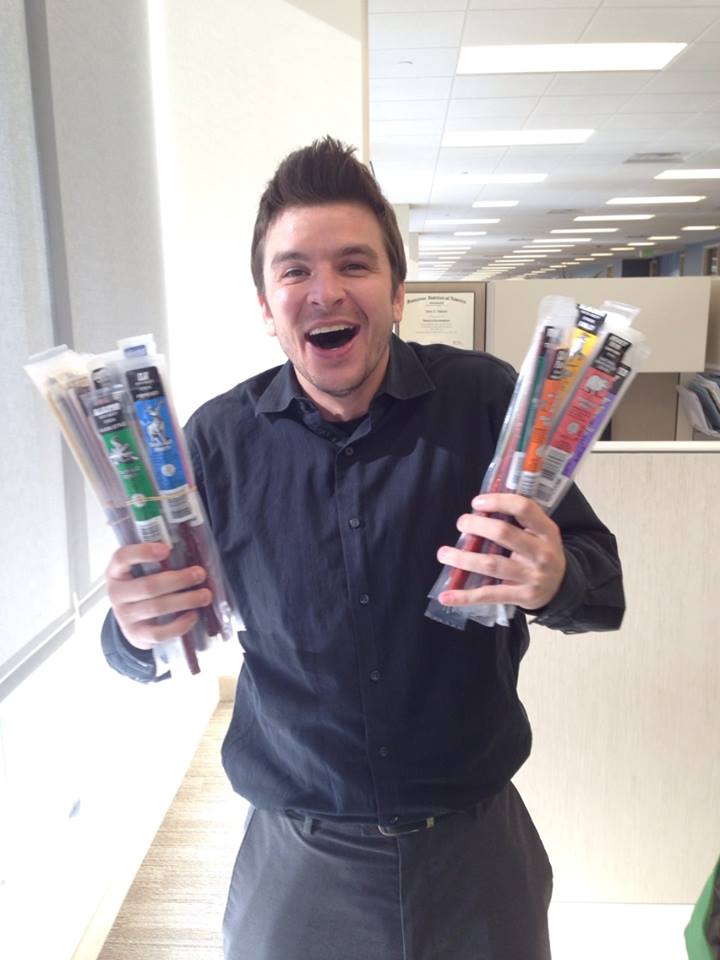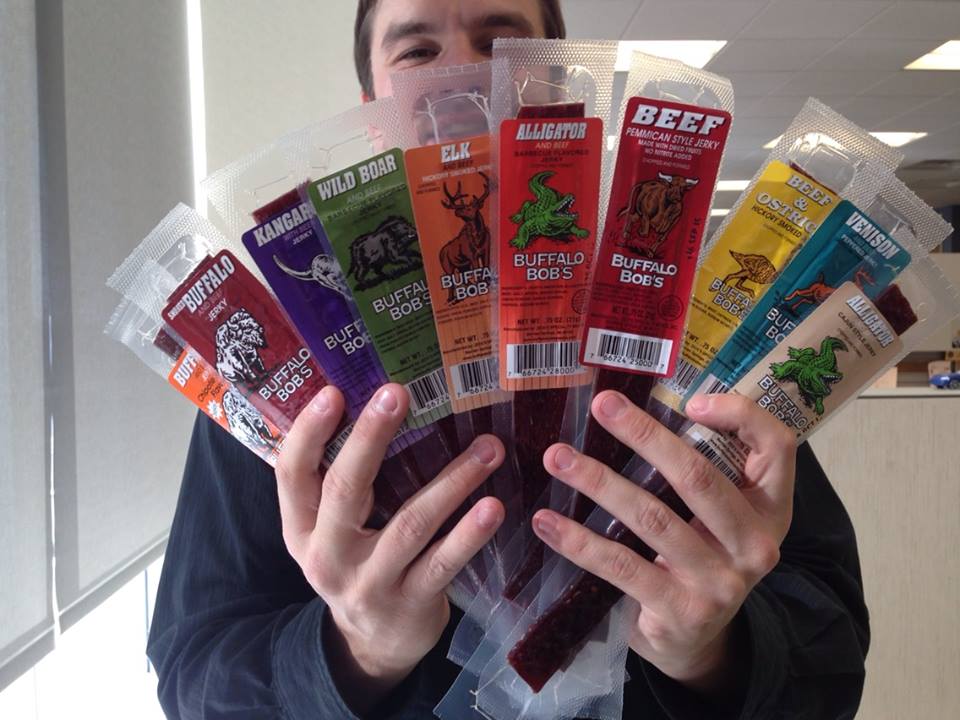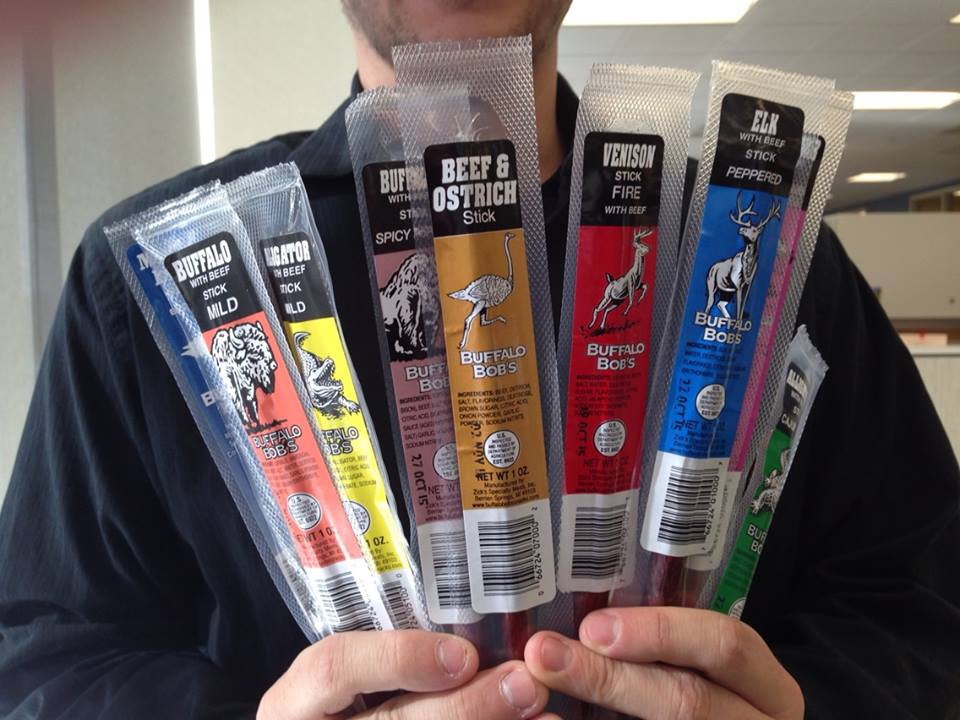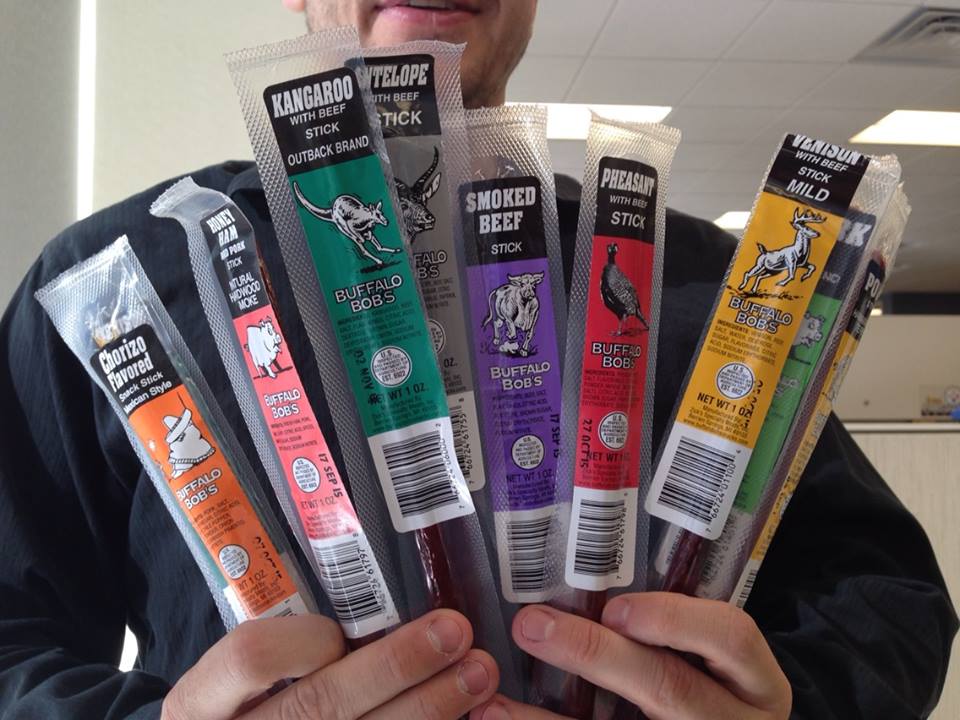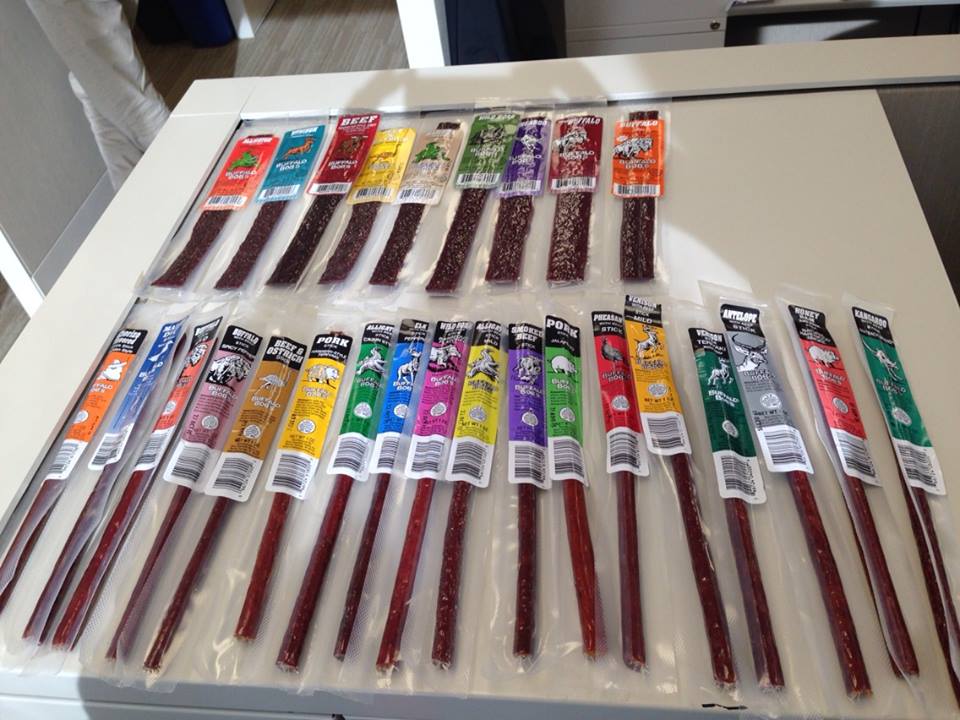 This gift pack is the perfect gift for any meat or jerky lover.  With exotic flavors, this will be the hit on Christmas morning.  Whether under the tree or in the stocking, The Ultimate EVERYTHING Pack is the gift he will love most!  This is priced on sale right now at $49.99 and includes FREE SHIPPING.  Check out all Exotic Jerky has to offer.
Be sure to stay connected socially: