Personalogy Family Fun Card Game – The Laugh-out-loud Discovery Game for the Whole Family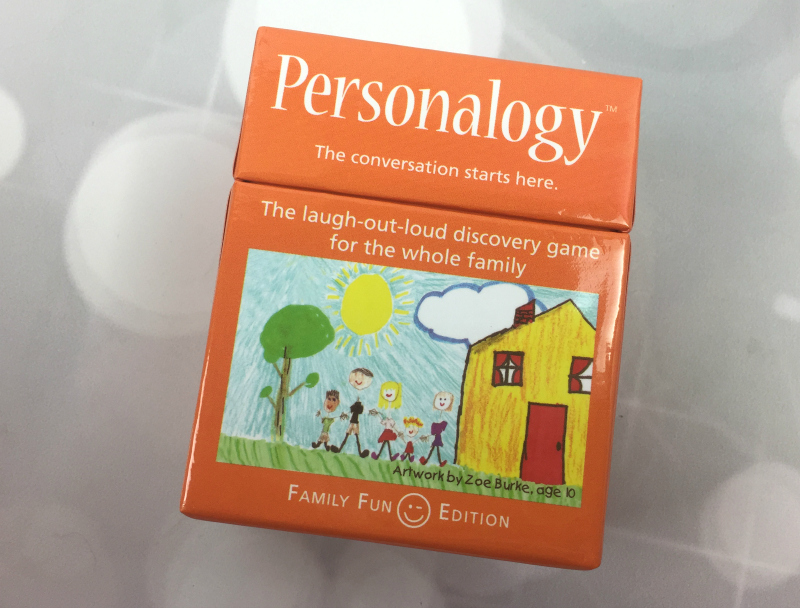 Wintertime doesn't mean you have to be cooped up in the house with nothing to do. Playing games is a past time that has been a tradition in my family for years. We always like trying out new and different games the entire family can join in on. Our latest addition to our game collection is Personalogy.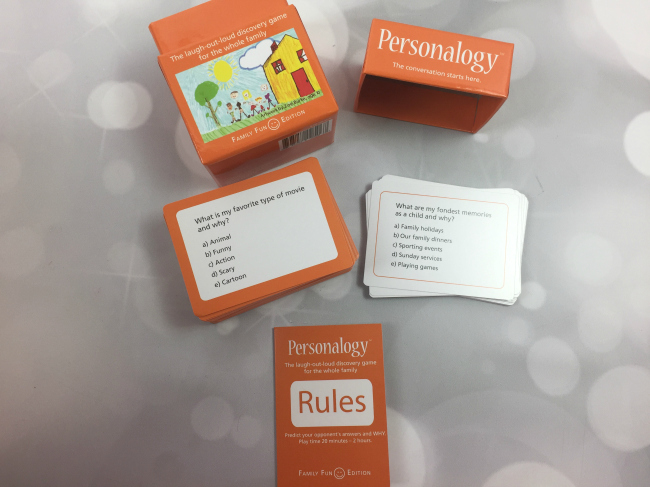 Personalogy is a Laugh-out-loud discovery card game for the family (ideal for kids 7-11). Brings families together instantly – the playful, heart-warming and silly questions gets everyone talking, laughing and having fun! Questions have multiple choice answers to make it easy for kids. Play at family meals or game night.Discover something new about your family. perfect for birthday or holiday parties, family gatherings, A perfect antidote for traveling with kids, road trips, and plane rides. The speciality box is designed to be small enough to put in your purse, backpack or glove box. Cards are the same size as a regular deck of playing cards. Many of the questions were co-created by kids 7-11. Three ways to play, with or without points and can be played in teams. 122 fun, silly, laugh-out-loud and memorable questions and even more surprising answers. Made Amazon's Best Sellers Top 100 Card Games for 2015! Enjoy!
Be sure to stay connected with Personalogy for their latest product news information
You can purchase on Amazon: Family Edition / Party Edition