Polyester or Leather: What Type of Collar Best Suits Your Dog?
This post may contain affiliate links or I may have received the product free in exchange for my honest review. See full disclosure for more information.
When you decide that Miss Molly needs a new collar, you head over to the pet store. Inside, you find yourself standing in front of a giant wall of rainbow-colored dog collars. Small and large, rhinstoned, studded and spiked. Dog collar design has become as much of a fashion statement for your four-legged friend as it has for you.
A collar baring your favorite sports team's logo or draped with faux pearls (yes, doggie jewelry is a thing) shows that your dog, like you, has personality. We know our dogs have spunk. We see it every day in the way they trot on their walks and pounce on their favorite ball.
Instead of trying to bling out their dog collar, we should be asking ourselves: "Do our dogs really care how their collars look?" And you know what? They don't. What our dogs really care about are treats, belly rubs and tennis balls.
It's understandable that we would want our dog to be the "cool kid" at the dog park. But we have to remember to let them be themselves. In some cases, that means sacrificing fashion and going with an affordable, comfortable collar. Dogs are playful sweet beasts. To be a good pet parent, we have to put our fur kids first.
The Polyester Collar
Dogs, by nature, are very active. They like to roll around in the dirt and run through the grass. They play, fight, and will tackle their human for kisses and loves just as fast as they will their doggie friends. Dogs need a collar that will suit their lifestyle.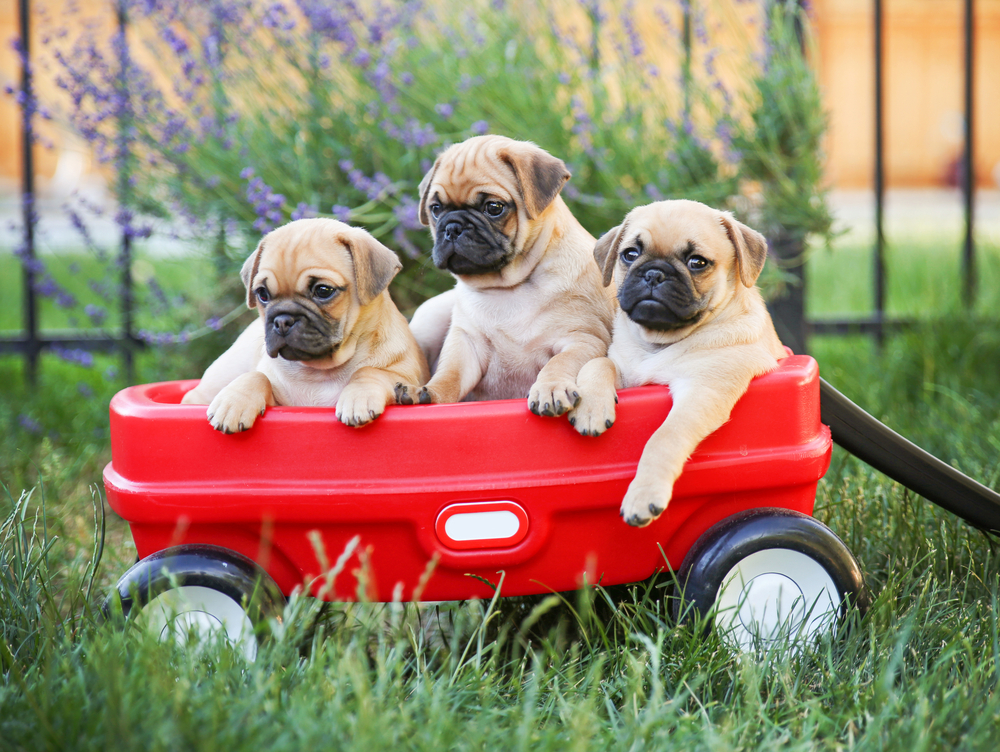 A flat collar, the polyester collar is perhaps the most affordable and replaceable collar on the market. With your choice of plastic clasp or metal buckle, a polyester collar is easily adjustable and fits just about any dog, from teeny-weeny to herculean.
Polyester collars are known for being semi-durable and comfortable. Great for daily wear, the polyester collar is unobtrusive and supports the movements of most dogs. While a polyester collar is strong, a really active hound will rip it to shreds within a year. If your pet is prone to pulling on his leash, rolling around or roughhousing with other dogs or human siblings, a less durable collar will stretch out over time and eventually fall apart. And as the plastic clasp ages, it'll likely break under the strain of a boisterous dog. If you're out on a walk with your dog and they try to bolt at the sight of the mailman, a polyester collar might just let them break free and wrestle said mailman to the ground. And while we know our pooch only wants to say hello, passers-by might not be so willing to believe that.
The Leather Collar
Polyester and leather dog collars are made to withstand the general wear and tear of an energetic pup. But it's the leather dog collar that goes the distance.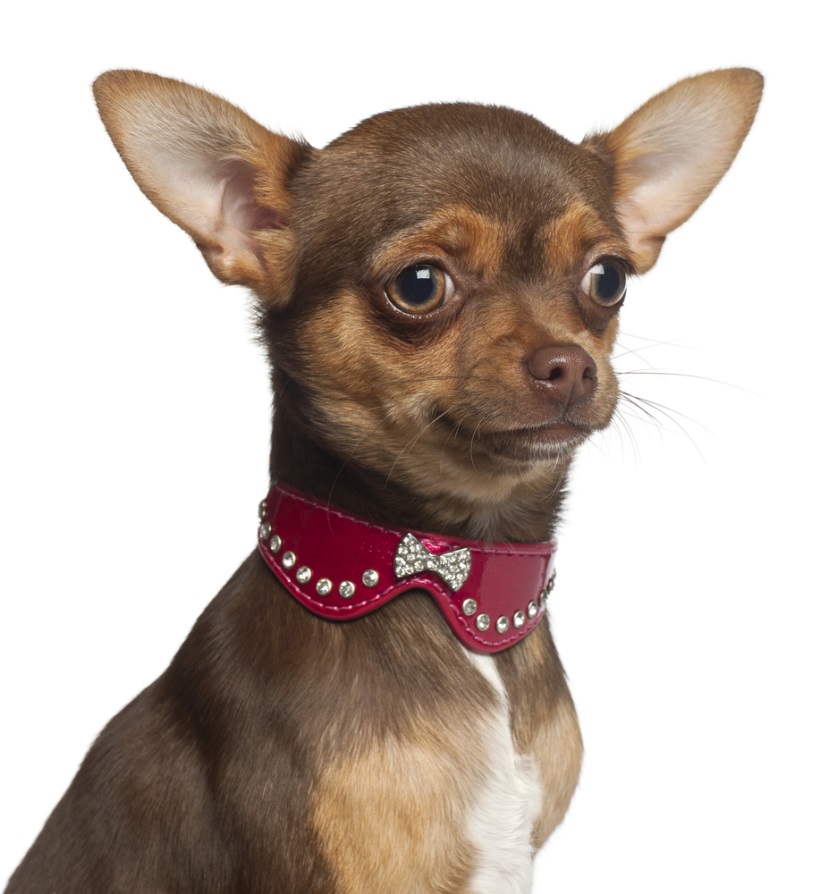 Leather dog collars come in two styles: flat and rolled. Equipped with a metal buckle, the leather collar is one of the more expensive selections. Though cheaper leather collars are available, be warned. Like polyester collars, leather collars wear over time. Cheaply made leather is brittle and prone to cracking. If you are going to get a leather collar for your hound, know that you are paying for quality. Though leather collars don't come in the variety of colors and designs that the polyester collars do, they last longer, and might I say, make your dog look more distinguished and refined. Unlike polyester collars, leather collars do require some extra care.  Made for the exuberant dog, a leather collar supports leash-led walks and fierce play.
Fortunately, there is no shortage of dog collar types and designs. Just remember, leather is better!