Prepare for take-off with Drone Home™- the first ever game with a real drone!
This post may contain affiliate links or I may have received the product free in exchange for my honest review. See full disclosure for more information.
Ready to race to launch your aliens? Drone Home™ is an "out of this world" game by PlayMonster! These aliens come in peace and just want to go back home!
Your kids will love this game Drone Home that includes a real drone! We still have some summer left before the kids head back, so what better way to keep them occupied is with a really cool game where they can send those aliens back home.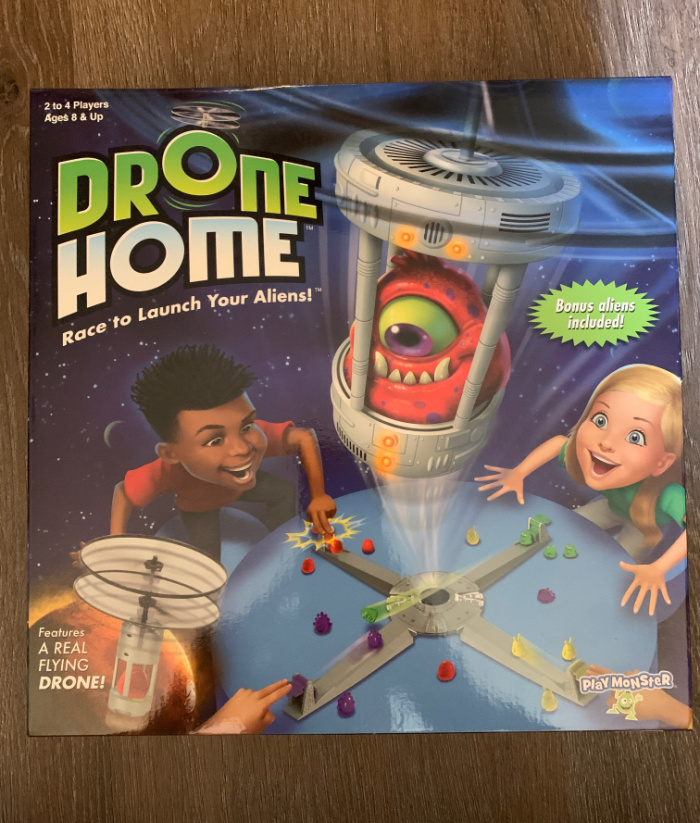 About PlayMonster:
PlayMonster is a toy and game company, championing the power of play by creating quality toys and games for children, adults and families. We're the perfect combination of playful and professional, and true play experts because we understand play for ALL AGES!

We make toys and games. Sounds simple, right? Well, it is and it isn't. Toys and games have the ability to make a difference in people's lives, if they have great play value that creates interaction and inspires continual play. Our goal is for our toys and games to be all that and more. So that's what we do…we work to keep play alive for all ages. It's a big job, and we love it!

PlayMonster started life as Patch Products in 1985, founded by brothers Fran and Bryce Patch. Children's puzzles were our specialty, but we quickly grew to add games and toys.
Throughout the years, we acquired other companies and expanded our product line to offer lots of different products for children and adults!
In 2014, the company changed ownership, which gave us greater opportunity to grow! Our continued growth led to the big name change and re-branding of the company in 2016 to better reflect our playful culture and belief in the power of play! At PlayMonster, we're proud of our history and excited about our future!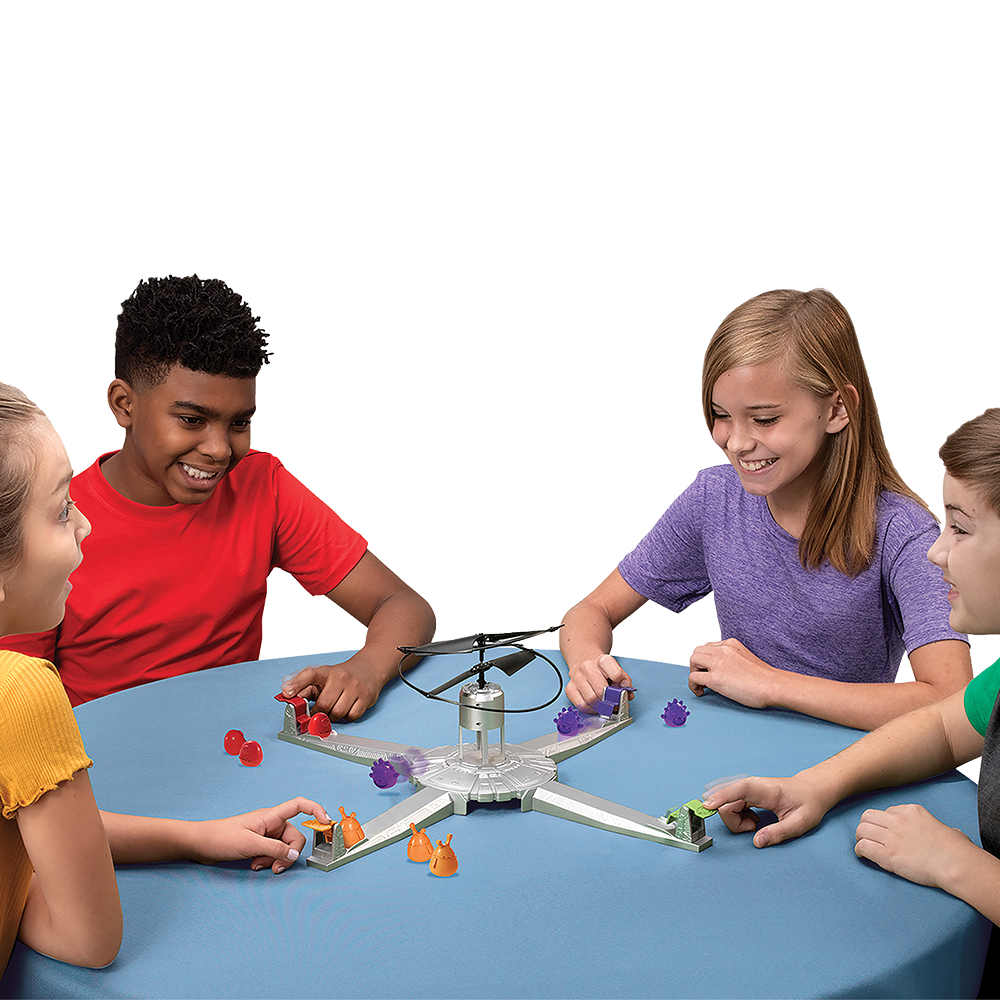 Aliens have crash-landed and they need help to blast back home! Choose your favorite color group of aliens and get ready to send them flying. You'll need the special launcher to transport them into the drone. Try your best to launch them so they're sitting snugly before takeoff. But watch out, the other players can bump your alien out of the drone before it blasts off. The first player to send all of their aliens home is the winner! Play again and again for out-of-this-world fun! When it's time for your drone to refuel, stick it back into the launch pad for easy battery charging.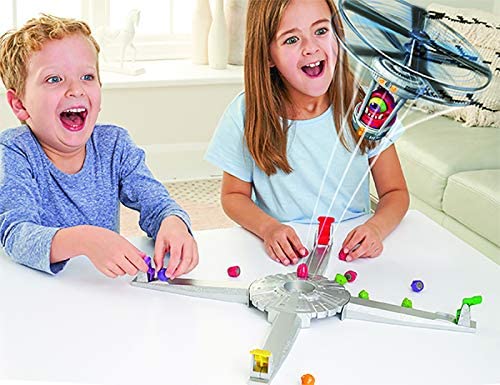 In this race to outer space, players launch aliens down the ramps, racing to land inside the drone so they can fly home. But beware — there's a delay once you make it in, so others can knock you out! If you stay in and your alien escapes when the drone lifts off, you're one step closer to winning! Get rid of all your aliens first to win!
This suspenseful and fast-paced game is perfect for 2 to 4 players, ages 8+.
You can purchase Drone Home on Amazon and PlayMonster's Website.
Stay socially connected with PlayMonster for all their latest releases:
Facebook/Twitter/Instagram/Pinterest