Preparing for the First Road Trip in Your New Electric Vehicle
This post may contain affiliate links or I may have received the product free in exchange for my honest review. See full disclosure for more information.
There is something special about a road trip. Maybe it is the sense of freedom that comes with hitting the open road. Or perhaps it's the opportunity to spend quality time with friends and family while taking in the sights of new places. There is something about being in the car for hours on end that lends itself to deep conversations and shared laughter.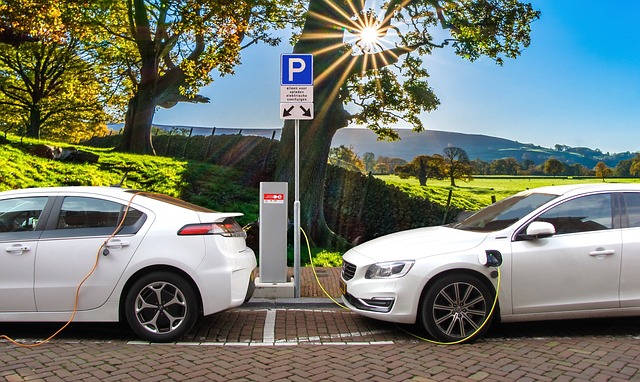 And there's no better way to see the country than from behind the wheel. You can go at your own pace, stop when you want, and change your plans on a whim. Plus, something is exciting about staying in roadside motels and dining at local diners.
Whether you are planning a cross-country trek or a weekend getaway, there's no doubt that a road trip can be a truly memorable experience. Of course, there can also be a few challenges along the way. Flat tires, bad weather, and getting lost are all part of the adventure.
However, you should keep a few things in mind before hitting the open road.
So, we will provide some tips for preparing for your first road trip in an electric vehicle.
Checklist
Charge your electric vehicle battery fully before you leave to give you the best possible range and help you avoid being stranded if you can't find a charging station along the way.
Plan your route carefully, you can download the best route app for Android and iOS to make sure you don't get lost. Make sure you know where all the charging stations, such as EVgo, are along the way so you can avoid getting stranded. It's also a good idea to map out alternative routes in case of detours or closures.
What to Pack
You should always have a few essential items in your car in case of an emergency. A first-aid kit is a must, as it can be used to treat minor injuries and deal with other medical issues. It's also a good idea to have some basic supplies on hand, such as non-perishable food, water, a flashlight, and blankets. In addition, you'll want to make sure you have a working cell phone and a car charger. If you're planning on traveling in remote areas, it's also a good idea to pack a map for when you don't have a cell signal and some extra fuel. By being prepared, you can help ensure that you'll be safe and comfortable in the event of an emergency.
Make sure you have the right charging cables and adapters with you. You will need a Level 1 or Level 2 charger to recharge your battery, and it's essential to know which type of charger your car requires. Level 1 chargers are usually slower, but they are typically more affordable and easier to find. Level 2 chargers are much faster but can be more expensive and harder to find. If you're unsure which type of charger you need, check your car's owner's manual or ask a salesperson at your local dealership.
Pack snacks and drinks for the journey. While most electric vehicles have a pretty good range, it's always best to err on the side of caution. By having snacks and drinks on hand, you'll be able to avoid any unwanted pit stops along the way. So, what should you pack? A few good options include granola bars, trail mix, fruit, beef jerky, cut-up veggies, water, and coffee. Just make sure to keep an eye on your food and drink supplies so that you don't run out during your trip!
On the Road
Keep an eye on the battery level and stop and recharge when necessary. And remember to pack light – electric vehicles have a limited range, so you will want to avoid the unnecessary weight. Remember that electric cars can take longer to charge than gas cars, so plan accordingly and give yourself plenty of time to reach your destination.
With a bit of planning, your road trip in your new electric vehicle will be a success! Just charge up before you leave, plan your route carefully, and pack plenty of snacks and drinks. And if you keep an eye on the battery level, you'll be sure to make it to your destination without any problems.
What are some of your favorite road trip memories? We want to know so drop us a line in the comment section.