Proofreading and Editing Checklist from Expert Essay Writers
This post may contain affiliate links or I may have received the product free in exchange for my honest review. See full disclosure for more information.
Writing an essay is a massive challenge for every student, especially in college and post-grad. But most students believe that once the writing part is complete, they can just submit the paper without worrying.
Even if you use professional essay writing help online, you still need to proofread and edit your work because humans are prone to errors.
This article explores the best proofreading and editing tips from expert essay writers. Read on to boost your writing and proofreading arsenal.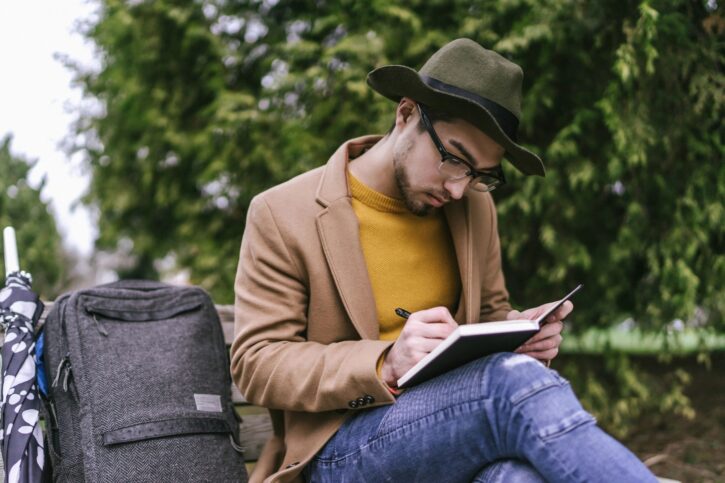 Review the Outline
Students often stray from the central theme when writing the topic. Other times, distractions and too much information make students address multiple subjects in one paper.
When you finish your essay or get the final draft from a cheap essay service, always go through the initial outline to see if everything is in alignment.
If the essay fits the initial plan, you can go ahead to proofread and edit your work before submitting it.
Don't Be in a Rush to Proofread
Picture this scenario: you pull an all-nighter to complete your PSY101 paper that is due in the morning. Of course, you will struggle to eke out enough time to proofread it. So, you end up submitting a paper full of errors to your professor.
Don't dig yourself into this hole. Resist the urge to blitz through and submit that coffee-powered writing sprint; you'll miss a lot of errors.
Instead, take a quick shower or go for a walk before editing and proofreading the final draft. That way, you'll give your brain time to refresh in order to spot more errors.
Don't Focus on Everything at Once
Students always think of proofreading as a quick sweep to "eliminate all errors and fix all flaws" at once. However, you need to schedule at least three rounds of editing to catch errors, style inconsistencies, and illogical phrasing.
This sounds impossible when you have only a few hours to submit your paper, but you have no other option if you want to provide optimum quality. To give yourself more time to go through your work in detail, start writing earlier than usual. Alternatively, consider getting help from EssayPro. If you haven't yet heard about this writing service, check Essay Pro review.
Adjust the Tone
Most people think that proofreading only involves spotting grammatical errors and other writing flaws. But correcting mistakes is only one part of the process. You also need to adjust the tone and transitions.
When writing, you often string words together to convey a meaning. But as your brain sifts through the words, you can choose one that doesn't fit in academic writing. In the process, you could mistakenly opt for terms that are only acceptable in informal writing, which will cost you points.
So, make sure to adjust the tone of your written work to deliver your message in an acceptable formal language.
Proofread Aloud
Reading your text aloud is another proofreading tip that experts like Stephen King recommend. When you read your paper out loud, you can easily hear strange word choices and transitions.
Besides, the human brain "auto-fills" the meaning of a sentence based on an established context. Even if a word contains a mistake, you will read it correctly when blitzing through the page. But by reading your text out loud, you can spot these mistakes faster.
Proofread Backward
Yes, it sounds odd, but proofreading from back to front is an expert editing technique.
But how does it work?
Reading from the bottom to the top helps you spot correlation holes in your argument. If the current paragraph doesn't relate to the preceding one, you must edit that section to establish a correlation.
Reading backward gives you a fresh perspective to evaluate individual sentences for tone and logical consistency.
So, once you finish editing, read your essay from the conclusion to the intro to see if you can spot any errors.
Ask a Friend for Help
If you think reading out loud doesn't work for you and reading backward is too strange, then ask a friend for help.
Send your final draft to a friend to get their feedback on your essay. Those fresh eyes can spot the errors you missed while proofreading. They can approach the paper without intrinsic bias — like your college professor.
Crosscheck the Formatting and References
Teachers will penalize you for using multiple formatting styles in your essay. Some professors will go as far as accusing you of plagiarism if you cite the wrong source in the references.
As part of the editing stage, always go through the formatting. If the professor recommends using MLA, stick to this style throughout the paper. If you don't know how to format a source, consult the style guide online.
Try to push this part of the proofreading as late as possible — preferably in the final sweep.
Check for Plagiarism
Plagiarism is an offense that could make you fail a paper or even land you in front of the ethics board. Sometimes, the plagiarism offense might result from careless research and lazy citation after pulling an all-nighter.
To avoid this problem, always cite the source of any idea you copy from another author. And don't forget to mention the source on the works cited page. Even if you copy from yourself, this is still plagiarism: self-plagiarism.
Don't Be Afraid to Use Online Tools
Instead of manually getting your paper in shape, you can use online tools to speed up the process. Most of these tools use AI, natural language, and machine learning algorithms to improve the quality of writing.
Here are some online tools to help your proofread your work:
Grammarly — this tool provides real-time essay editing features to polish your grammar and delivery. You can also use the browser extension when working with Google Docs.
CiteThisForMe — when you cannot cite an online resource properly, this website will generate accurate in-text citations and references according to different formatting styles.
Turnitin — use this tool to check plagiarism in your paper.
You can find other tools to help you adjust the tone and remove cliches online.
Conclusion
Proofreading and editing are the final checkpoints in academic writing. You need to carve out time to go through your final draft before handing it to your professor. Use proofreading tools to remove errors and adjust the tone. You can also ask a friend to review the draft. Ultimately, make sure every aspect of your paper is in tip-top shape before submitting it.