PureHealth100.com #Review ~~ See what items I chose to a healthier me
This post may contain affiliate links or I may have received the product free in exchange for my honest review. See full disclosure for more information.
Have you made an infamous New Year's Resolutions like I have?  I always say that I would like to shed a few pounds each year around this time, but always seem to fall short and give up by February.  As I get older, I am finding that time is passing by quickly, I am not getting younger and the decisions I make today will affect me for years to come.  I have made a lifestyle resolution to start getting healthier for myself, my daughter and my future.

Finding a site like PureHealth100.com has been a true blessing.  Pure Health's mission is to provide the highest quality products with no additives or fillers at an affordable price.  They are a natural supplement company that  is dedicated to excellence in research and superb quality in sourcing their ingredients directly from the farms they are grown on.  Pure Health is passionate about health and make it easy to deliver pure, whole food supplements into any consumers lifestyles.
I thoroughly scanned their site trying to find just the right products to start my new journey to a better, healthier me.  I selected 4 items I thought would really be beneficial.
I wanted to start with a nice detoxification and chose Pure Noni to help me out.  Noni juice comes from the noni fruit, which grows on trees in the breezy South Pacific. Pure Noni delivers support for detoxification and digestion. The Pure Noni has really helped me detox my body and given me the ability to better digest the good nutrients in the foods I am eating.  I love this juice and will continue to use it. It is recommended that you shake well before each use, refrigerate it after opening and consume the contents within 30 days, as it is pasteurized.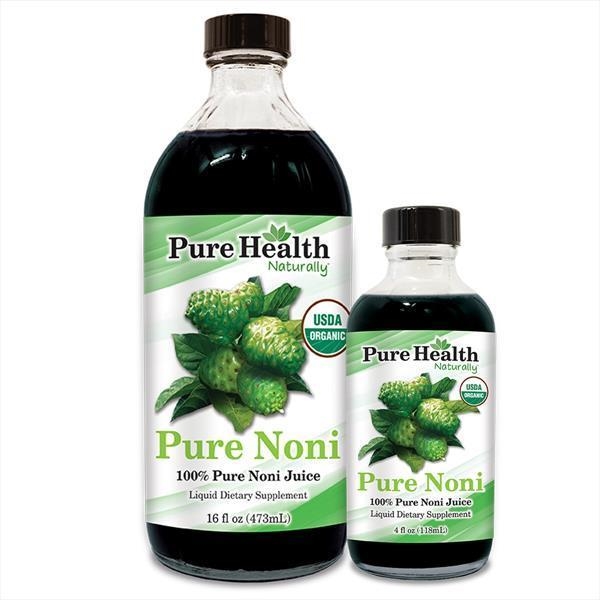 I also chose Water Trim pills.  Water Trim uses plant-based ingredients to support a healthy fluid balance for your body.Water Trim combines plant-based ingredients for water weight issues. Water may collect in your body leading to a "puffy" feeling! Pure Health has combined dandelion and horsetail with Utirose®, a patented extract of hibiscus flower, to complete this gentle trio of water warriors.  It really has helped me and my daughter.  I sometimes feel bloated and as though I am retaining more water than I should, but with these easy supplemental pills, I don't feel that way anymore.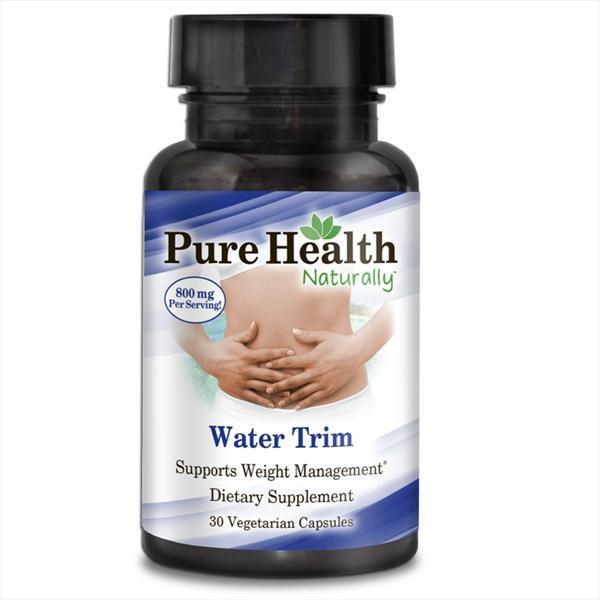 To help keep my immune system strong and provide a tough defense against the cold weather and underlying potential for illness this winter, I am glad I chose to try PureHealth's Natural Defense.  This easy-to-swallow pill is a blend of nutrients your body needs in one vegetable capsule. Natural Defense contains vitamin C, Selenium and Immuno-LP20, an immunobiotic compound of heat-treated Lactobacillus plantarum L-137. I know it sounds like a bunch of large, hard-to-understand words.  It sure did to me, but I have been using Natural Defense for nearly 30 days now and feel great, have avoided the office "colds" going around my company and have comfort knowing that my body has a strong defense to unwelcome germs and elements I really don't want.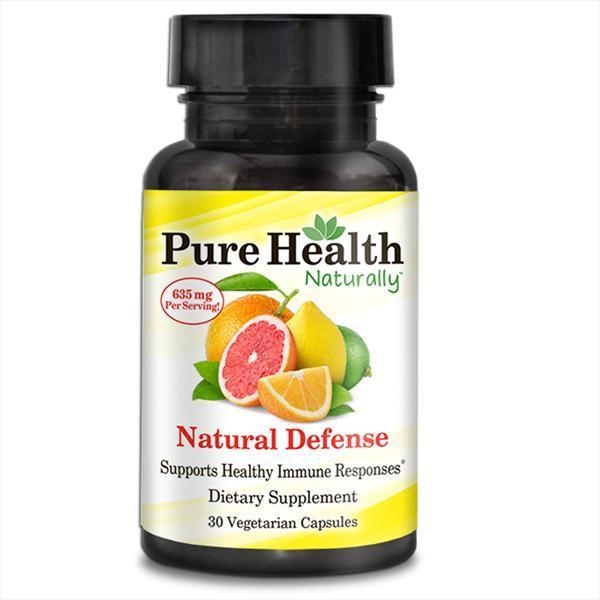 FUN FACT: Humans are the only mammals whose bodies do not manufacture Vitamin C! Wow!!!
I am a lover of hot tea.  I welcome the cool, crisp feeling of fall and winter as they are my favorite seasons of the year.  Enjoying a nice cup of hot tea on a cold winter's day is an indulgence I partake in often.  To continue on my path to a better digestive system, I chose to try Pure Health's Natures Releaf Tea.  Nature's Releaf™ is a proprietary blend of licorice root, peppermint leaf, hibiscus flower, senna leaf and more! Nature's Releaf delivers support for healthy regularity and detoxification when your insides need a little help. This delicious blend of aromatic botanicals is combined into single easy to brew tea bags.  It is such a tasty and delicious tea. It comes with 30 individual tea bags in a handy, reusable tin.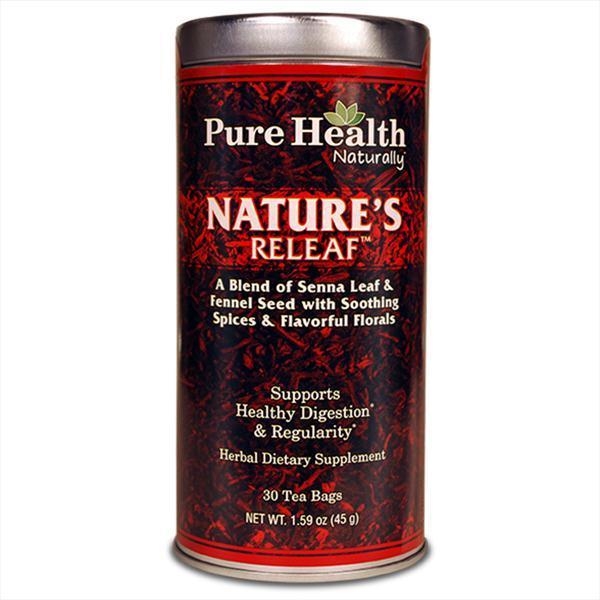 Thanks to Pure Health, I can cost effectively stick to my goal and resolution to a better me, not just this year, but every year from here on out.  I could recommend PureHealth100.com to everyone.  They have a wide array of products and supplements for your health and wellness needs. You can purchase items online and have them shipped right to your door or check available stores for certain items you can pick up while shopping.
Be sure to stay connected with Pure Health via their Website | Facebook | Twitter | Pinterest
Stay tuned for a giveaway sponsored by Pure Health.  Starting Monday, January 6th at 8pm (ET), one lucky fan will have the chance to win a $50 E-Gift Card to try some of the amazing products Pure Health has to offer.