Having dogs is a joy and, of course, we love to include the in our daily activities. From running errands to hiking trips, our best friends make life more fun. However, when your best friend is along, we have to consider their needs. Even for short vet trips, our dogs can become extremely thirsty. Obviously, you don't want to haul around big hard bowls everywhere you go, right? Well, wait until you see the pawsome solution I have found with the Rad Dog Collapsible Pocket Bowl!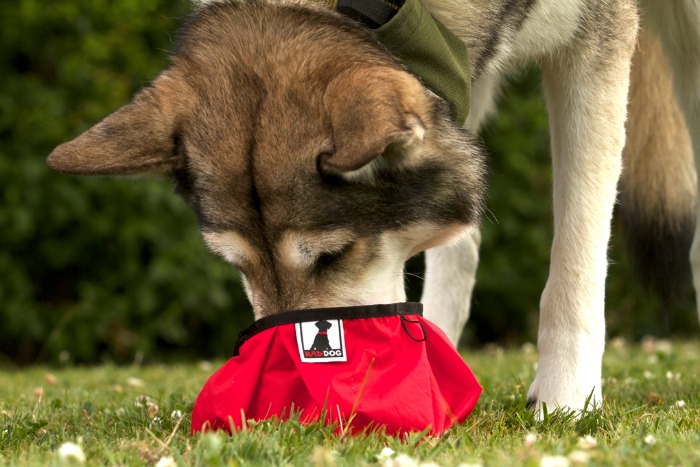 The Rad Dog Collapsible Pocket Bowl is simply brilliant! Before I discovered The Collapsible Pocket Bowl for Rad Dog, I was always left hunting a cup or using my hand (do you know how messy that is?) to offer my furbabies a little water. Now, it is as simple as opening up the pocket-sized pouch! But, before I tell you more, let me introduce you to the amazing folks at Rad Dog and tell you a little about their goal!
About Rad Dog and Their Goal
Their goal at Rad Dog is to design and build simple, innovative, and fun products that help you and your dog get outside and enjoy the outdoors. Whether it's a walk in the park, a multiday backpacking trip, or a mountain bike ride on the local trails, they want you and, most importantly, your dog to have the best time possible! They build other products For the Mostly Off-leash Dog because it's more Fun to be off-leash. All of their products are made right here in the USA and they design every product with the intent of using it themselves. So, rest assured that Jake, their test dog, tries and uses everything they make and sell. If he approves, it must be good.

The Rad Dog Collapsible Pocket Bowl is Perfect for On-The-Go!
The Rad Dog Collapsible Pocket Bowl is a waterproof food and water bowl for dogs that folds into the size of a camera battery! Yes! You read that right! This idea is so brilliant it is amazing!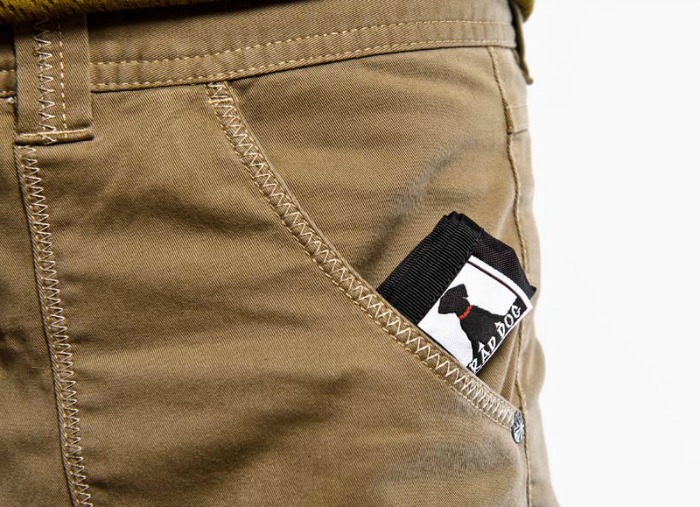 The Pocket Bowl is made from waterproof nylon and is nearly weightless at less than 1 oz. It folds neatly into a very small pack that is small enough to fit in the key pocket of running, hiking or beach shorts. I love to carry it in my pocket or purse for trips to the vet, running errands, and for our hikes through the wooded trails. Even though it folds conveniently small for carrying, it will hold up to 16 ounces of food or water!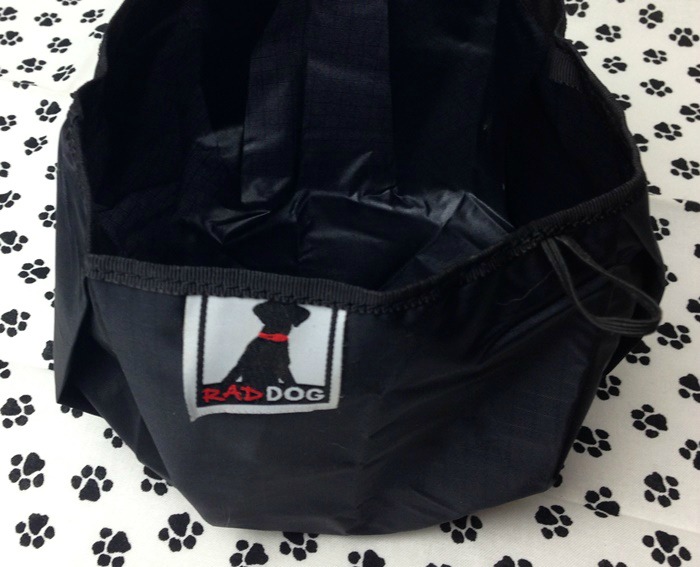 Rad Dog Collapsible Pocket Bowl features in a nutshell:
Weighs less than 1 oz.
Holds 16oz of food or water
Packs very small
Waterproof
Great when you want to travel light.
Comes in Red or Black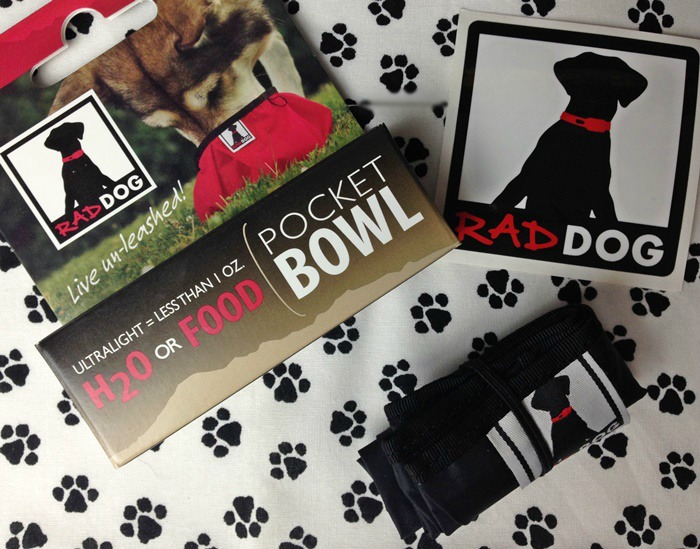 If you love having your best friend tag along when you run errands, or like to offer them a cool drink when making vet visits, take a look at the pawsome Rad Dog Collapsible Pocket Bowl! It really is a genius idea! Get yours today and never be caught without a way to offer a cool drink or bite of food to your best friend again!
Connect socially with Rad Dog