Relax and Recharge – 6 Relaxation Tips That Actually Work
This post may contain affiliate links or I may have received the product free in exchange for my honest review. See full disclosure for more information.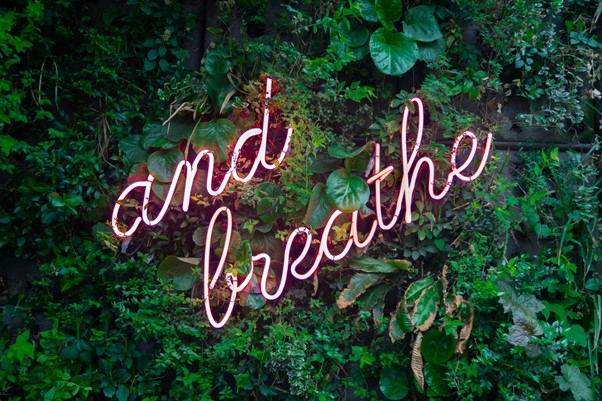 Photo: Max van den Oetelaar/Unsplash
Feeling a little fried? Need to get some good vibes going? If so, it may be time to take a moment to relax and recharge. Easier said than done, though, right? Don't worry, we've got you covered. Ditch the weird trends and expensive spa treatments because we have six simple relaxation tips that actually work:
Harness The Power Of Scent
Did you know certain scents can make you feel relaxed? You can even mix a relaxation scent that's perfect just for you. The olfactory nerve is a channel to the area of the human brain that deals with emotions, mood, and memories. This means there are scents that make you feel good, and they are specific to you. So, try out some different smells and see what gets you zen. Electric essential oil diffusers are great for this task because they are effective and flame-free.
Explore Nature
These days, we can't remove the most common stresses from our lives, but we can strip everything back to simpler times and engage with nature to relax. Here are some easy ways you can get your relaxing nature fix for the day:
Sit by the window and take note of all the creatures you see

Examine one houseplant or one garden plant in full

Try indoor gardening

Go tidepooling

Go wild swimming

Hike through a forest

Put your bare feet on the earth outside and try

grounding
Use Technology
Relaxation apps, videos, and podcasts are handy when you need a little help to wind down quickly and with guidance. You can try meditation podcasts, and it is also worth looking at the many relaxation videos on Youtube if you need an instant zen hit.
Be Present
Mindfulness is about bringing yourself back to the moment, rather than having your head in the past or the future. Try doing things like this to get back in the moment:
Notice your breathing – is it fast? Hard? Where does it go inside your body? Is it cold or hot as you breathe the air in?

Close your eyes and notice the sounds. Are there birds? Is there an engine? Can you hear electricity humming?

Notice your toes, your feet, your legs, your bottom. Notice your tummy, your chest, your shoulders, your arms. Notice your face, your head, even your hair.
By noticing exactly what you feel, smell, see and hear right now, you are being mindful and you will feel more relaxed.
Pet All Of The Pets
Did you know that pets are thought to reduce our stress hormone levels and may even lower blood pressure? They are also thought to help with issues like loneliness, isolation, and low mood. So if you have a pet, spending some time stroking that sweet furbaby will create good vibes for the both of you. Don't have a pet? Consider volunteering at your local shelter to help charity and get those happy feelings through animal contact.
Try Box Breathing
For an easy-access, quick-relax session, try box breathing. You just inhale to the count of four and exhale to the count of four. It can help to imagine your breath traveling along each side of a square as you count to four (so four counts per side) or you can do one count per side, so each breath gets you around the square.
The tips above can help you feel more zen, so soon enough, you're less fried and more gently simmered for much better vibes all around.