Ride the Watermelon Crazy with New Wonder Melon Cold Pressed Beverages
This post may contain affiliate links or I may have received the product free in exchange for my honest review. See full disclosure for more information.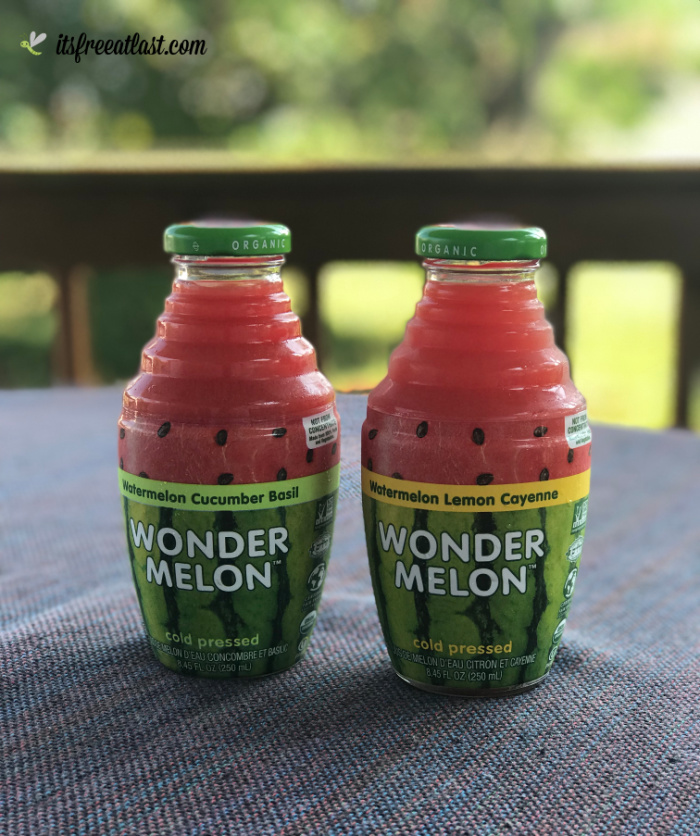 A new and refreshing drink to cool off on a hot summer day has hit the market and I am here to share it with you.
WONDER MELON™ is both delicious and healthy drink that you will love. Watermelon, one of today's fastest-trending fruits, has enjoyed triple-digit growth in casual and fine dining. KAYCO has taken the beverage industry by storm and Wonder Melon™ offers a clean, uniquely flavorful drink unlike any other you have tasted before.
This healthy game-changer comes in two exciting varieties.
Watermelon Cucumber Basil is a delightfully cool concoction of real watermelon juice, lemon juice, apple juice, cucumber juice, and basil, with only 80 calories per 8.45 oz. bottle.
Watermelon Lemon Cayenne wakes up the taste buds with real watermelon juice, lemon juice, apple juice, and a dash of cayenne at just 100 calories per 8.45 oz. bottle.
Are you all about this latest watermelon craze or are you more like me and have been a longtime, faithful lover of all things watermelon? Here are some fun, fantastically delicious watermelon facts:
Watermelon's 92% water content is excellent for hydration. It contains a bounty of nutrients, antioxidants, vitamins, and minerals associated with the following:
Digestive health
Eye, skin, and hair health
Sun protection
Diabetes protection
Heart and blood vessel health
Weight loss
Combating asthma
Weight loss
Nerve function
Reduction of inflammation
Are you ready to try Wonder Melon™ out for yourself? You can find them on sale at Amazon and in select retailers nationwide.