Rise of the Teenage Mutant Ninja Turtles #MegaChristmas19
This post may contain affiliate links or I may have received the product free in exchange for my honest review. See full disclosure for more information.
Turtle power is here in the form of an Motormouth Mikey and his other Turtle partners.  Teenage Mutant Ninja Turtles are a true classic that will have your kids imagination play run wild! These figures will make for a great gift for the upcoming holidays. Playmates Toys have come up with these great turtle toys that will have your kids battling and saving the day!
Babble Heads are your take anywhere, talking, totally interactive Turtle Buddies that come to life and are ready to train, battle or be your Ninja brothers!
Cowabunga! Get ready for a whole new world of Teenage Mutant Ninja Turtles!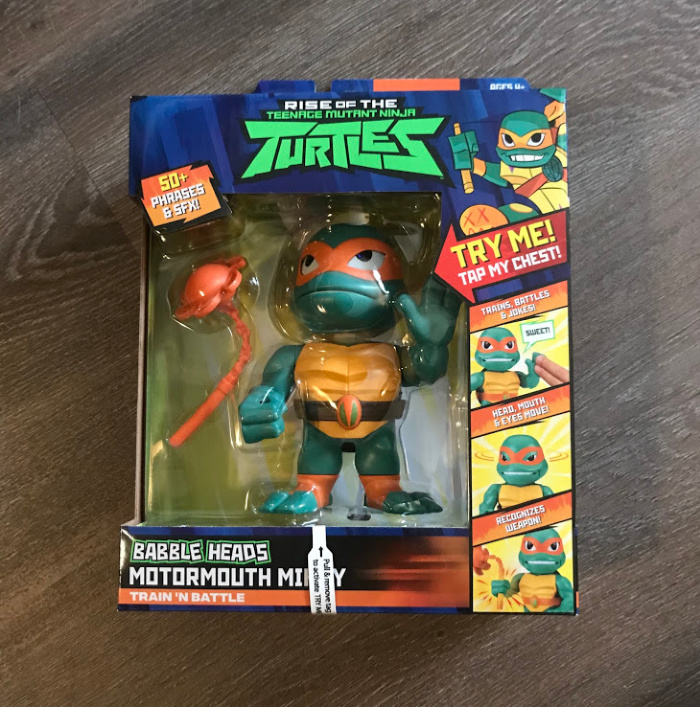 About Playmates Toys: 
Founded in Hong Kong in 1966, Playmates Toys is one of the leading toy marketers in the world today. Over the past 45 years, Playmates has brought to market a number of toy brands that defined generations of kids, including Teenage Mutant Ninja Turtles, Waterbabies, Star Trek, Simpsons, Space Jam, Nano, and the Amazing dolls, among others.

Despite the inherent volatility of the promotional toy industry, Playmates Toys has remained a market leader, guided by the operating principles of creativity, flexibility and simplicity. Today, Playmates continues to build upon a strong and focused brand portfolio, including Teenage Mutant Ninja Turtles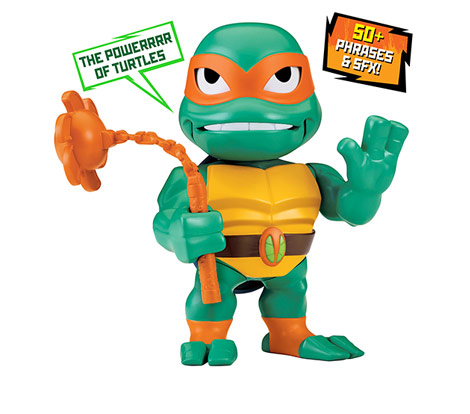 Totally interactive, talking, take-along Turtle bro! Babble Heads' Motormouth Mikey trains, battles, and jokes with over 50 phrases and sound effects.
He has Train 'N Battle sensors in his shoulders and hands—and can even recognize whether or not he's holding his kusari-fundo!
Features include:
·         Real Movement: They come to life with head, eye and mouth movement
·         Interactive Strike Sensors: They have strike sensors in their head, chest and hand for interactive ninja training. Strike your Ninja bro and you'll be surprised by his response!
·         Battle: Move their arms up and down and hear fist punching swooshes without a weapon.  Place the weapon in their hand for weapon recognition, and move arms again for weapon battle SFX!
·         Hilarious Turtle Humor: They love what teenagers love – telling jokes, one-liners, laughing, belching, farting and Cowabunga high fives with their hand sensor!
·       Take With You: Clip your turtle on with his easy clip-on and take him with you everywhere!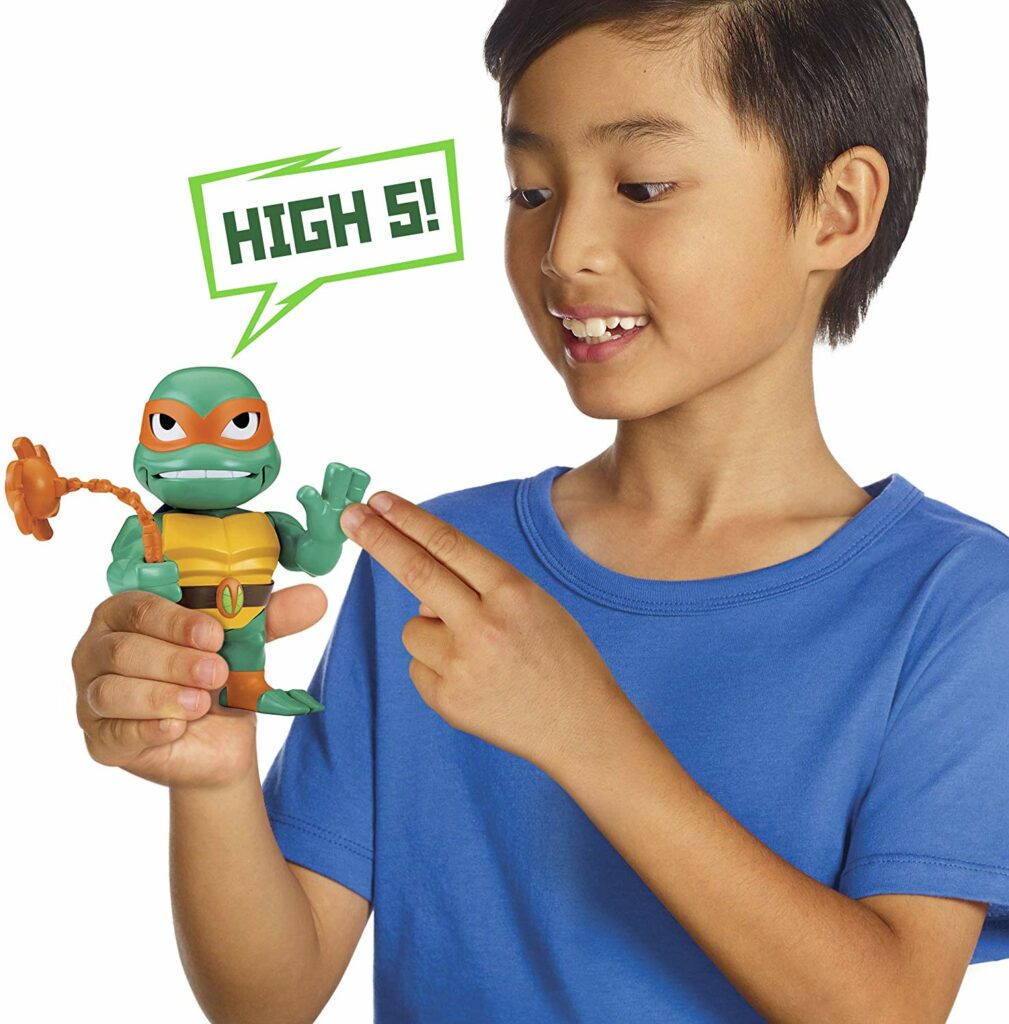 ·         Recommended Age: 4+  ·         MSRP: $19.99 each
TMNT Babble Heads are available for purchase on Amazon, Walmart and Target.
You can stay socially connected with Playmates Toys for their latest products:
Facebook/Twitter/Instagram/YouTube
________________________________________________________________________________________________
We have added Teenage Mutant Ninja Turtles Babble Heads to our 2019 Holiday Gift Guide