Romantic Getaways in Ohio for Valentine's Day
This post may contain affiliate links or I may have received the product free in exchange for my honest review. See full disclosure for more information.
They say the heart of Rock and Roll is in Cleveland. But, for Valentine's Day or any romantic getaway, we have found several places to find your heart around Ohio. With Valentine's Day approaching, here's a look at a few spots to enjoy a romantic getaway.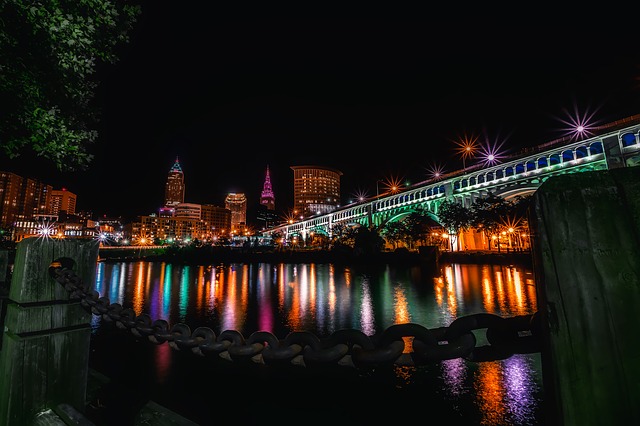 Cleveland
Of course, the Rock and Roll Hall of Fame tops anyone's list of things to do in Cleveland. With displays and special exhibits chronicling the earliest days of rock music, the Hall of Fame invites guests to explore and learn fun facts they may not have known about some of their favorite acts, from the Everly Brothers and Buddy Holly to the Beatles and Rolling Stones.
A throwback to childhood memories can be visited year round at the "Christmas Story" house. Used for exterior shots for the holiday film, the Victorian house is now a museum honoring "A Christmas Story." Imagine seeing Ralphie checking the mail or the Bumpus dogs running around. Take a tour of the house and have a fun time recalling your own childhood holidays.
Known for its Asian and Egyptian exhibits, the Cleveland Museum of Art invites visitors to explore its galleries and check out more than 40,000 pieces of art. The museum also includes contemporary pieces.
Zoos are wonderful places to visit during cool weather, and the Cleveland Metroparks Zoo is no exception. You'll likely see lions and elephants out about (weather pending), as well as the wilderness trek – home to cold-weather animals, such as wolves. Take a walk through the rainforest, too.
Being a part of the Rust Belt, Cleveland is home to good locally-brewed beer. Visit the state's first microbrewery at Great Lakes Brewing Company. Follow a tour of the brewery with a drink at the same spot once occupied by famed mob fighter Eliot Ness.
You may mistake Bourbon Street Barrel Room with a restaurant in New Orleans' French Quarter. With Big Easy-inspired décor and menu, diners can enjoy a festive meal featuring gumbo, etouffee, jambalaya and red beans and rice among burgers and po' boys.
Enjoy an elegant, upscale steak dinner at downtown's XO Prime Steaks. Offering top prime steaks, diners can also enjoy seafood dishes, including lobster tail and king crab legs. You will love the high quality of service that comes along with the chic ambience and delicious food.
If you're seeking a memorable romantic getaway, consider a stay at the Ritz-Carlton. The downtown hotel seeks to honor Cleveland's steel industry and blue collar history with its décor. Rooms offer a luxurious experience, and offer views of the city.
For an intimate experience, the Clifford House Bed and Breakfast in the Ohio City neighborhood is the place to stay. The 1886 house offers a quaint experience, while making you feel like you're staying in an upscale hotel room. And who doesn't enjoy and a freshly made B&B breakfast each day?
Cincinnati
Walking hand-in-hand along the Ohio River with the Cincinnati skyline in one background and northern Kentucky on the other provides a romantic experience. Attractions such as parks and statues dot the walk.
The Cincinnati Museum Center at Union Terminal offers a look at the area's history and science findings. Strolling through museums provides an excellent opportunity to spend time together while learning about the area. You can also take in a history- or science-related film at the omni theater.
Visit a rainforest or desert while you're in Cincinnati. The Krohn Conservatory is home to about 3,500 plants and flowers from around the world. Built in the mid-1930s, the conservatory is home to a butterfly exhibit during late winter and early spring.
Cincinnati is home to outstanding breweries and wineries, annually named among the best in Ohio.
Please prides itself on providing a low-key approach to an upscale menu. Dishes can be ordered ala carte or as a five-course meal.
Located in an underground hideaway, Sotto offers an Italian menu featuring antipasti and unique entrees such as spaghetti with black pepper and pecorino.
You'll fall in love with the 21c Hotel. It's more than a hotel. Home to its own museum, the hotel provides an eclectic touch to a hotel stay. Don't be surprised to see a three-foot plastic penguin in the hallway, or better yet, in your room. It's part of the hotel's approach to customer service. Located in the century-old Metropole Building, 21c offers you a boutique hotel stay.
For a river view from your hotel, check out the Radisson Cincinnati Riverfront. Though located in Covington, Kentucky, northern Kentucky is basically a part of the Cincinnati skyline.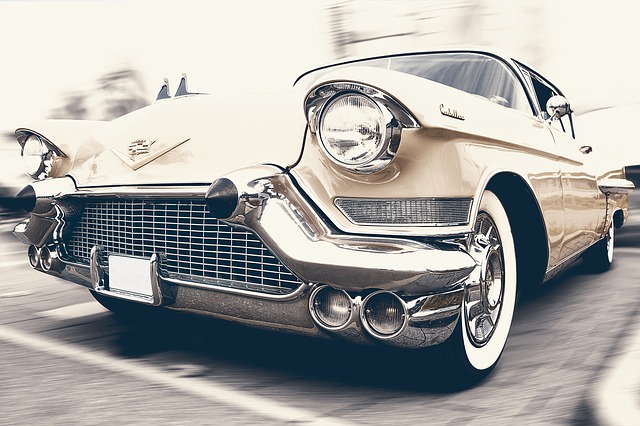 Canton
Home to the Pro Football Hall of Fame, Canton also invites visitors to check out the Classic Car Museum and MAPS Air Museum.
History buffs will enjoy a tour of the President McKinley Presidential Library and Museum, as well as the First Ladies National Historic Site.
Enjoy a romantic dinner at the Bistro at Gervasi Vineyard. The upscale restaurant is one of three restaurants at the vineyard. Since you're dining at the vineyard, reserve a room there. Offering a luxurious stay at a villa or the boutique inn, Gervasi puts the romance in a weekend getaway.
Enjoy a wood-fired pizza at 91 Wood Fired Oven. The upscale pizza restaurant has been open since 2002. The restaurant uses fresh seasonal ingredients to deliver an impressive pizza.
Home to four rooms, the Hambleton House Bed and Breakfast provides a cozy stay minutes from the city's attractions. Guests are encouraged to use the first floor rooms, including a sun room.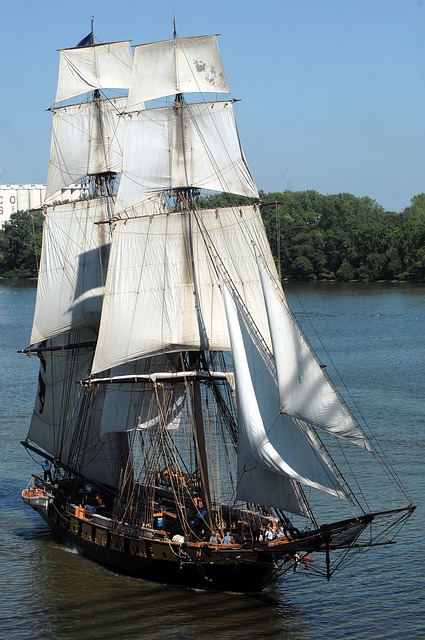 Toledo
Once home to the Oliver Hotel in Toledo's young days, the 160-year-old building is now the site of Maumee Bay Brewing Company. Maumee brews several craft beers, including Buckeye Beer. Maumee Bay also has a brew pub on site.
More than a century old, the Toledo Museum of Art is home to about 30,000 pieces of art, including pieces by Degas, van Gogh and Picasso. The museum also hosts special exhibits.
Catch a Broadway-style show at the Valentine Theatre. Shows such as "Legally Blonde" and "Cinderella" are among the Broadway shows appearing at the Valentine. The 120-year-old venue seats about 900 people. The theatre, operated by the Toledo Cultural Arts Center, serves northwest Ohio and southeast Michigan.
Celebrate your visit with a steak or seafood dinner at Rockwell's at the Oliver House. Paired with a Maumee Bay beer, your entrée is sure to satisfy.
Described as casual-elegant dining, a visit to Registry Bistro is a must when visiting Toledo. Located downtown at the Secor Building, Chef Erika Rapp brings a world-class menu to northwest Ohio. From a meatloaf sandwich with bacon jam to oak-roasted redfish with duck, you are sure to enjoy your visit to Registry Bistro.
A getaway to Toledo is enhanced with a stay at the downtown Renaissance Hotel. With views of the city and Lake Erie, guests enjoy a luxurious stay at the Renaissance.
Considered one of the best bed and breakfast inns in the Midwest, the Casey-Pomeroy House offers a unique stay for your romantic getaway. The 150-year-old home is located in Toledo's oldest neighborhood. While staying at the B&B, you can schedule a couple's massage to add to the experience.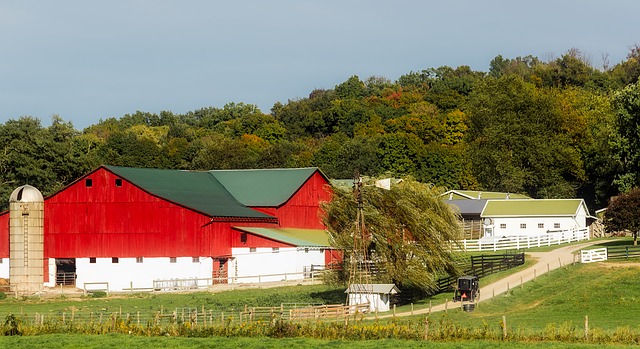 Glenmont
What doesn't say romantic and unique than a cabin in the trees? Not just located in the woods, but actually in the trees? The Mohicans Cabins and Tree Houses is home to six treehouses, from single room lofts to suites. Each treehouse includes its own bridge or walkway.  The company also offers cabins on the ground.
Located in Ohio's Amish Country, several attractions are available beginning in spring, such as Yoder's Amish Home and Tree Frog Canopy Tour Zipline. So, if you're looking for private time with your partner, the treehouses are perfect for a romantic weekend.
However, if you're interested in sightseeing during the day and returning to Mohicans in the evening, Columbus is about a 90-minute drive. The city is home to the state capitol, as well as the world-famous Columbus Zoo and Aquarium. Spend the day in Columbus' German Village historical district shopping.
Enjoy dinner in the Glenmont area at Mrs. Yoder's Kitchen in Mount Hope, about a 36-minute drive from Glenmont. Homestyle cooking tops the menu, with fried chicken and roast turkey at the top of the menu.
The Inn at Honey Run offers 25 guest rooms to help provide a special stay in Amish Country. The inn is located near Millersburg. With individually-designed rooms, the boutique attraction provides a tranquil background for your stay. You can also enjoy fine dining at the inn, which uses fresh seasonal ingredients for a special meal.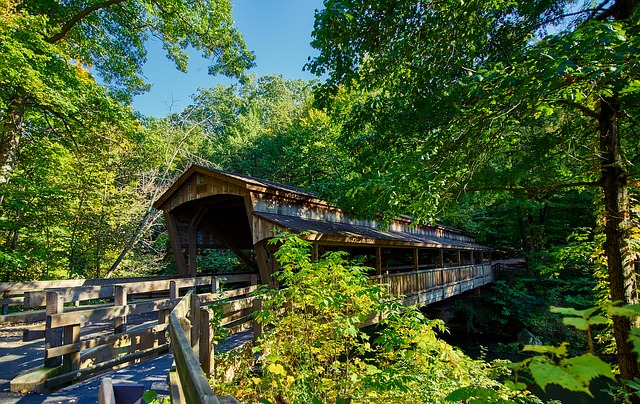 Ohio opens its heart for your to have a special romantic getaway. As Valentine's Day approaches, have fun planning that perfect getaway. Remember, from the city to the countryside, your special celebration is waiting.