Satisfy that sweet tooth with the NEW Smooshy Mushy Series 5 Sugar Fix!
This post may contain affiliate links or I may have received the product free in exchange for my honest review. See full disclosure for more information.
Get the latest sweet surprise that kids are going crazy over. The latest line in the Smooshy Mushy line is the Serise 5 Sugar Fix. Each Smooshy Mushy Series 5 Sugar Fix includes a Smooshy Pet, a Mystery Bestie, a scratch card game, collector poster, a gumball container, mini gumball container, keychains and a sticker!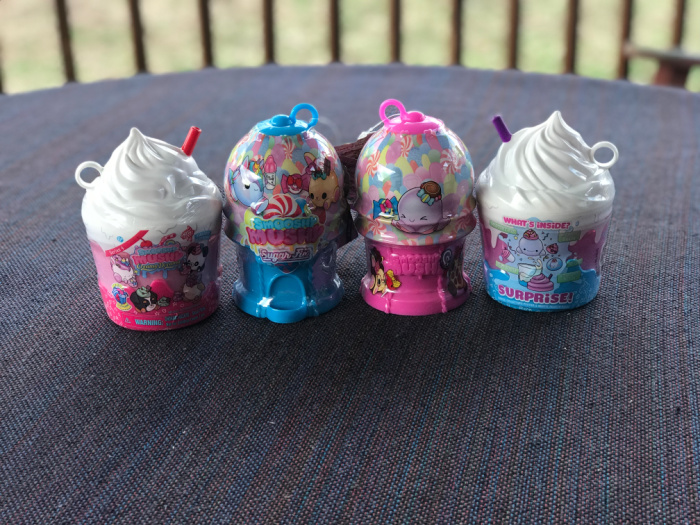 THE SMOOSHY STORY
During the day, the town of Smooshyville is a lot like other towns, there are people, cars, hustle and bustle — everything you'd expect in a town like yours. When the town goes to sleep, however, the Pets from the local animal shelter sneak out with mischief on their minds. No one knows how or when it started, but these adorable little tricksters have been finding trouble for a while now (of course, sometimes trouble finds them.)
Their favorite hangout is a food factory called Smooshy Mushy Industries. (Animals. Unlimited food. Do the math, right?) It's here that some squishy treats fill their tummies, while others have filled their hearts! That's right — certain special food items have become Besties with the Smooshys. From donuts to pancakes to French fries, the fabulous, foodilicious friends are always ready to share a smile or an adventure. But maybe most important, they help Smooshys get out of some pretty sticky situations.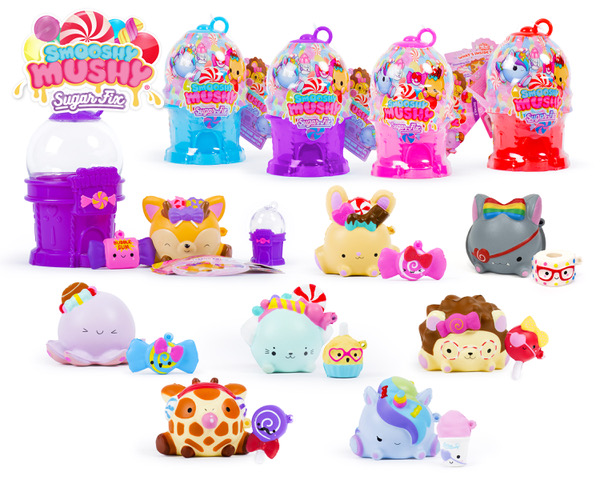 You can find these adorable Smooshy Mushy's in stores including Target, Walmart and online at Amazon. Stay connected socially with Smooshy Mushy for their latest releases.