Satisfy Your Appetite with Mouth-Watering Snacks and an Easy Meal Kit with Degustabox #DegustaboxUSA
This post may contain affiliate links or I may have received the product free in exchange for my honest review. See full disclosure for more information.
Fall is almost here and the kids are back in school which means we are busier than ever. Moms everywhere are darting here and there and trying their best to adjust to the new hectic schedule. Sometimes we get so busy that we may not eat like we should. This, in turn, leaves our stomachs growling in protest! I was so happy to find all the delicious and healthy snacks in my September Degustabox! They are mouth-watering, some sweet, some crunchy, and all easy to eat on the go to stop that pesky stomach growl! In addition, it held a fabulously delicious Chinese Meal Kit – perfect for an easy weeknight meal!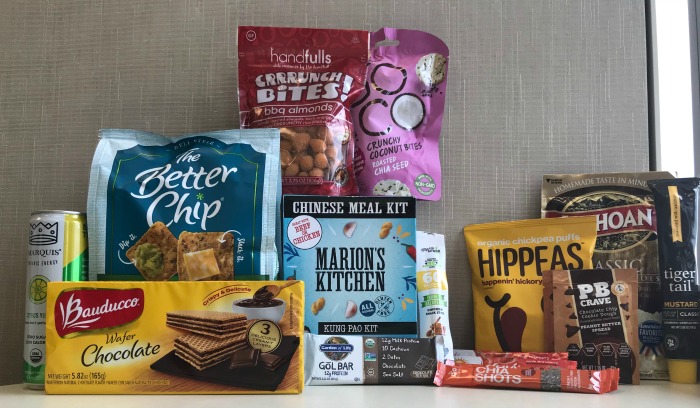 Sweet and Crunchy Snacks + a Delicious Meal Kit in September's Degustabox! Yes, please!
I am so excited to introduce to you the deliciousness in this month's Degustabox! I have been snacking my way through the month. My taste buds are rejoicing and that pesky stomach growl is a thing of the past! Enough talk! Let's take a look!
Mighty Spark Food Co. – Chicken Snack Stick
For those times that hunger strikes, these Chicken Snack Sticks from the Mighty Spark Food Co. is amazing! They have perfected small-batch chicken snack sticks with chunks of cranberries, jalapenos and more. These guilt-free protein snacks are also great in that they are only 60 calories! You will also love knowing that for every 2 sticks purchased they will donate a meal to kids in need. Pretty awesome, right?
The Chia Company – Chia Shots
Chia is an amazing source of omega-3 fatty acids and is rich in antioxidants. It also provides fiber, iron, and calcium. These fun Chia Shots from The Chia Company brings chia to you in its simplest form. It is pure, clean, and sun-ripened. They recommend one tablespoon (15g) of chia, every day and they make it easy to get your daily dose. Simply, sprinkle onto your muesli or cereals, into your salads or smoothies, or add to your baking. 1 Chia Shots = 1 dose of chia!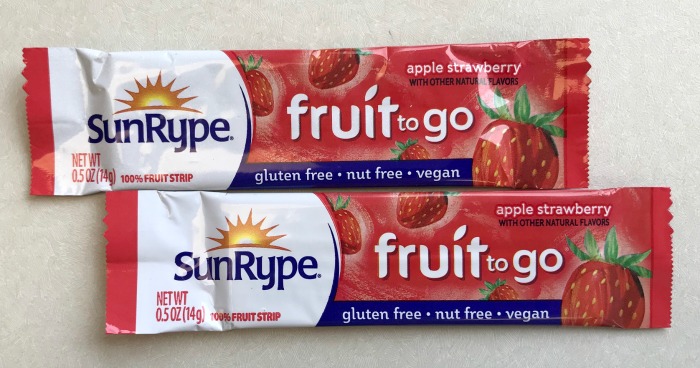 SunRype Fruit to Go
Fruit snacks are always a favorite for both kids and adults! You will love the SunRype Apple Strawberry Fruit to Go 100% Fruit Strip Snacks! They are nut-free and made with only fruit, except for the occasional veggie. It is a snack you can certainly feel good about!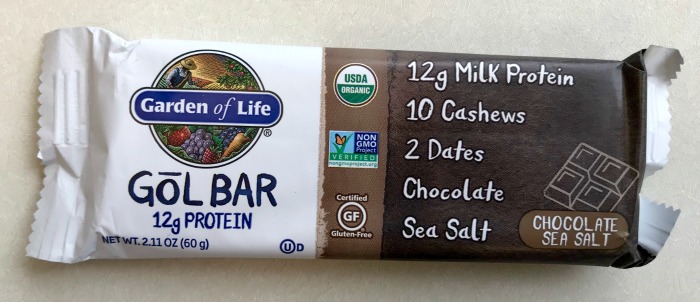 Garden of Life Gol Bar
For a clean protein snack on the go, you can't beat these yummy Garden of Life Gol Bars! These delicious bars are made exclusively from real certified organic, non-GMO project verified whole food ingredients. There is NO compromise, NO GMOs, NO rBGH or BST. There is absolutely NO junk. No kidding! Most importantly, they are delicious!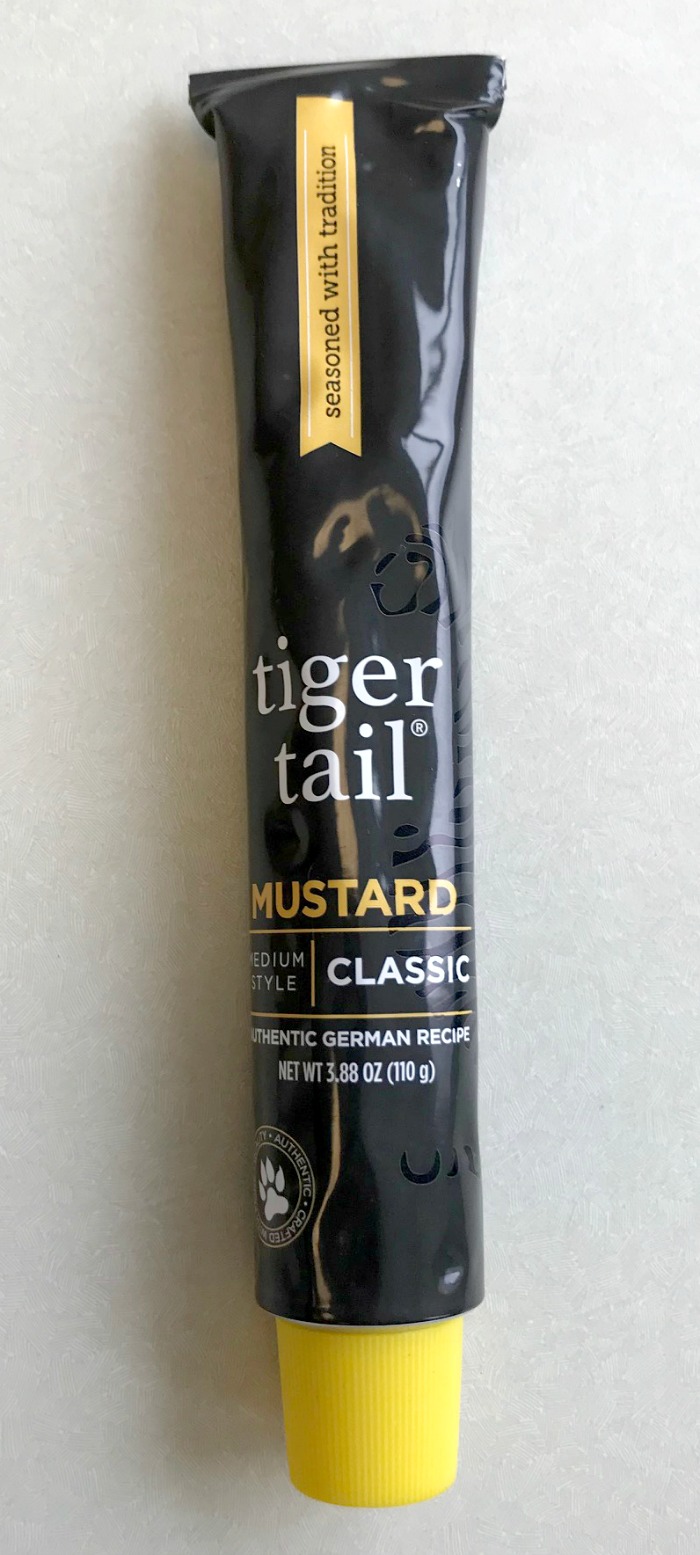 Tiger Tail Mustard
Are you a mustard fan? Now, you can enjoy Tiger Tail Mustard in a tube? That's right! Tigertail's Medium Style Mustard is an authentic German Recipe brought to you in the most unique packaging on the market. This delicious mustard is made from stone ground mustard seeds and offers you craft flavors with a bit of heat will have you wanting more!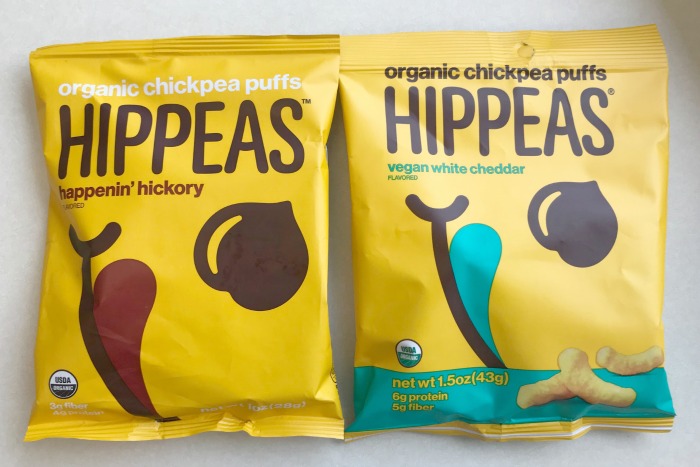 HIPPEAS – Organic Chickpea Puffs
If you are a crunchy snack fan like me, you will love the HIPPEAS Organic Chickpea Puffs! These yummy puffs are vegan, gluten-free, non-GMO, no nuts, no soy, and totally delicious. They offfer you a vegan white cheddar flavor that is righteously cheesy…just without the cheese 🙂 The Happenin' Hickory flavor gives you that groovy tomato, onion and garlic flavor with a smoky barbecue bite.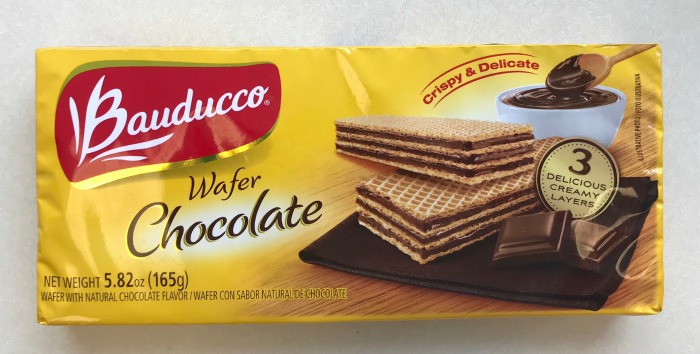 Bauducco Chocolate Wafers
I also love my sweet snacks as I'm sure you do too. These Bauducco Chocolate Wafers are perfect for an afternoon snack. They have a crispy and delicate texture, along with three delicious creamy layers. They are the perfect treat to enjoy with coffee, milk, ice cream, you name it! These yummy wafers are made in the USA and contain NO artificial colors or preservatives.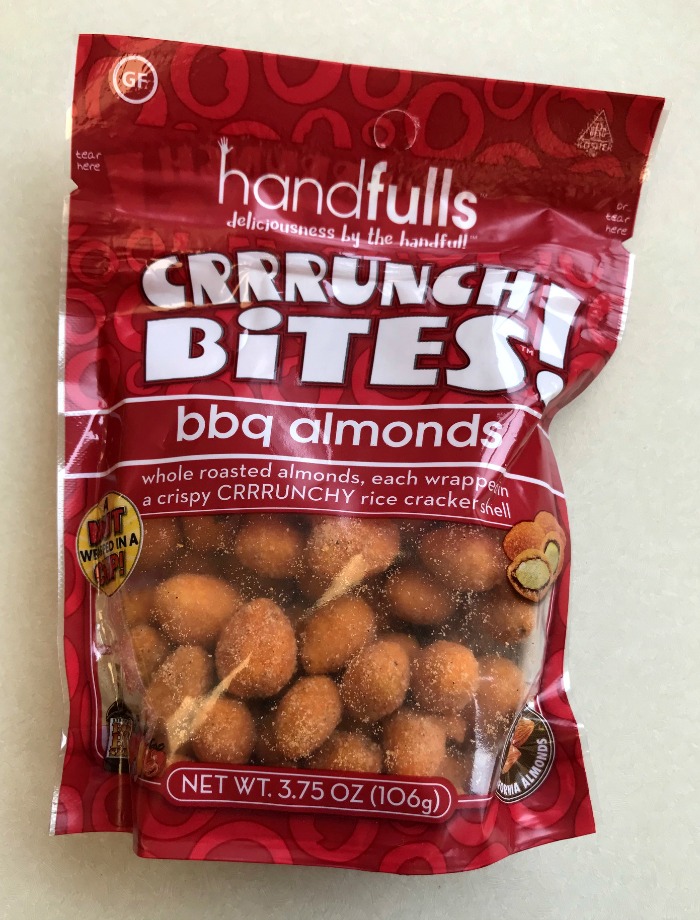 Handfulls Crrrunch Bites!
Do you love nuts and chips? If so, we have the perfect snack for you! These Handfulls Crrrunch Bites are part nut and part chip giving them the perfect Crrrunch Bite! They offer you whole roasted California almonds wrapped in crispy rice cracker shells, packed with sweet, mesquite barbecue flavor. Crrrunch Bites are unlike anything you've ever tasted. Gluten-free, vegan, and CRC kosher, plus 3g protein and 2g fiber per serving.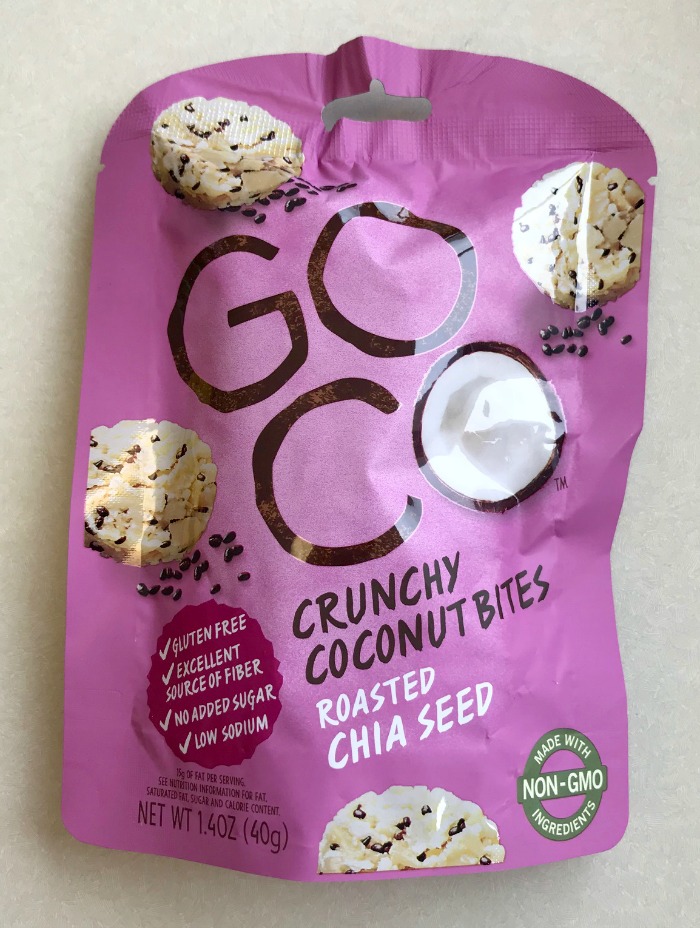 GoCo Crunchy Coconut Bites
Coconut is all the rage lately for healthy snacks and food and these GoCo Crunchy Coconut Bites are no exception! These delicious bites are made with the best coconuts, gently toasted, and pressed into bite-sized pieces. It is a great anytime snack and also perfect for on-the-go. This convenient, coconut snack uses simple, high-quality ingredients that are ethically and sustainably sourced.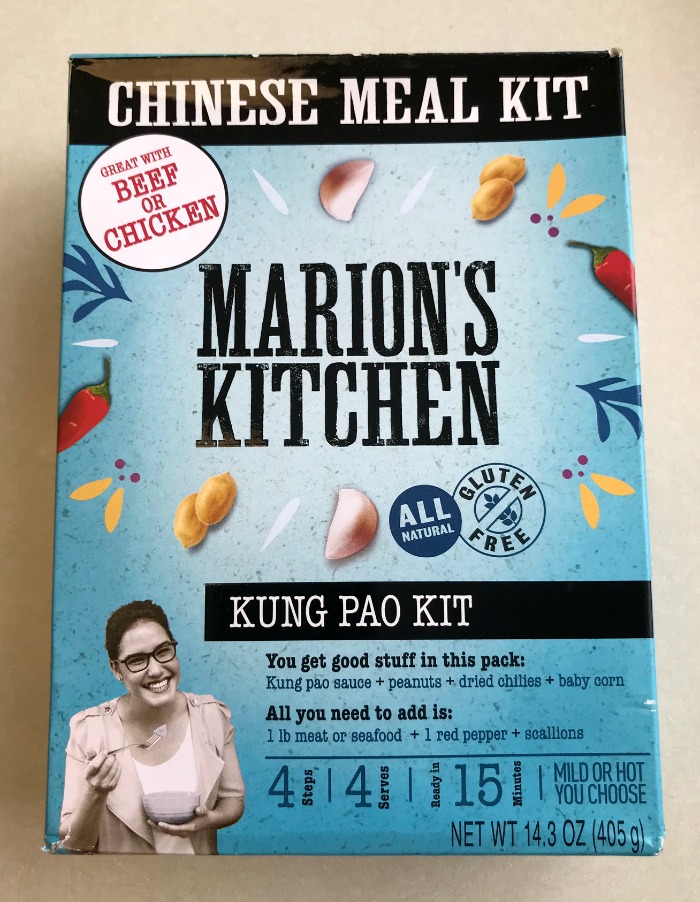 Marion's Kitchen Chinese Meal Kit – Kung Pao Meal Kit
Chinese food is a favorite of mine and it just so happens Kung Pao is my VERY favorite! It is a classic dish from China's Sichuan province, Kung Pao is everything you could want in a stir-fry. It offers a little bit of spice, a dash of sweet and a whole lot of YUM! You will love working with Marion's Kitchen all-natural meal kit as you can cook a killer Kung Pao in under 15 minutes!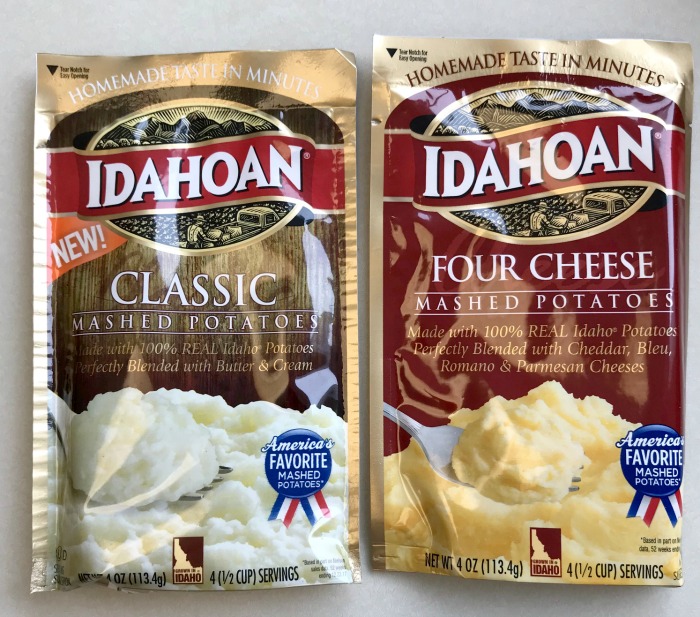 Idahoan Mashed Potatoes
We eat a lot of potatoes in my home. And, it use to be that in order to have a delicious bowl of mashed potatoes, you had to wash, peel and boil potatoes. While that isn't all that hard, it is time-consuming. Have you tried Idahoan Mashed Potatoes? Oh, my goodness! They are totally delicious and can be prepared in a matter of minutes! These flavorful potatoes start with the highest quality potatoes grown in the rich soil of Idaho and come out perfectly every time. Want a bit more flavor? Try the Four Cheese Mashed Potatoes blends Cheddar, Bleu, Romano, and Parmesan Cheeses with 100% REAL Idaho Potatoes.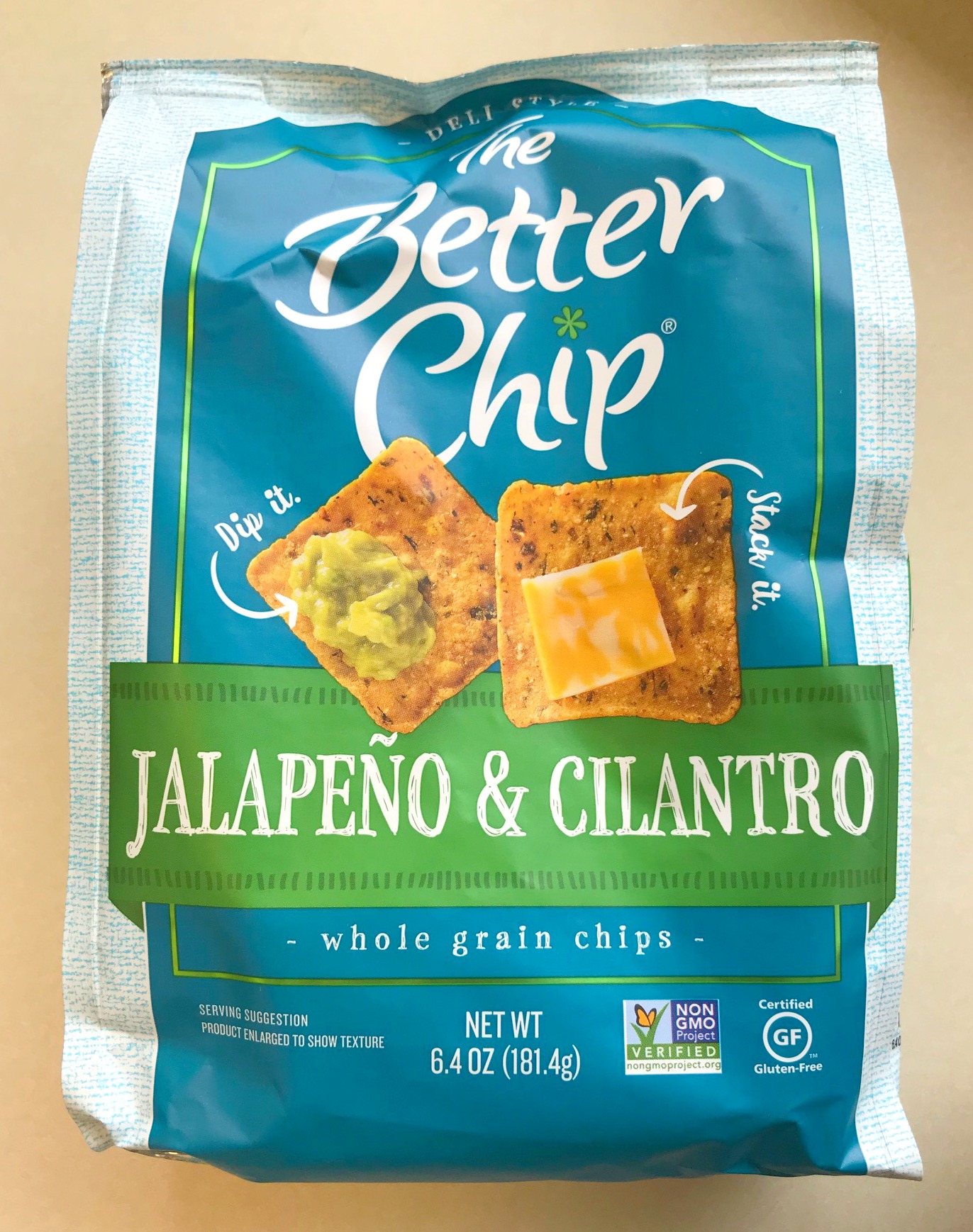 The Better Chip – Jalapeno & Cilantro
When it comes to dips and spreads, of course, we need a great flavor chip to go with them. These Jalapeno & Cilantro chips from The Better Chip company offers a blend of fresh vegetables and herbs right into the masa. They are perfect to pair with fresh meats, cheeses, and dips. The Jalapeno & Cilantro is a delicious blend of cool guacamole, jack cheese, cherry tomatoes, pickled red onions, and cold beer. YUM!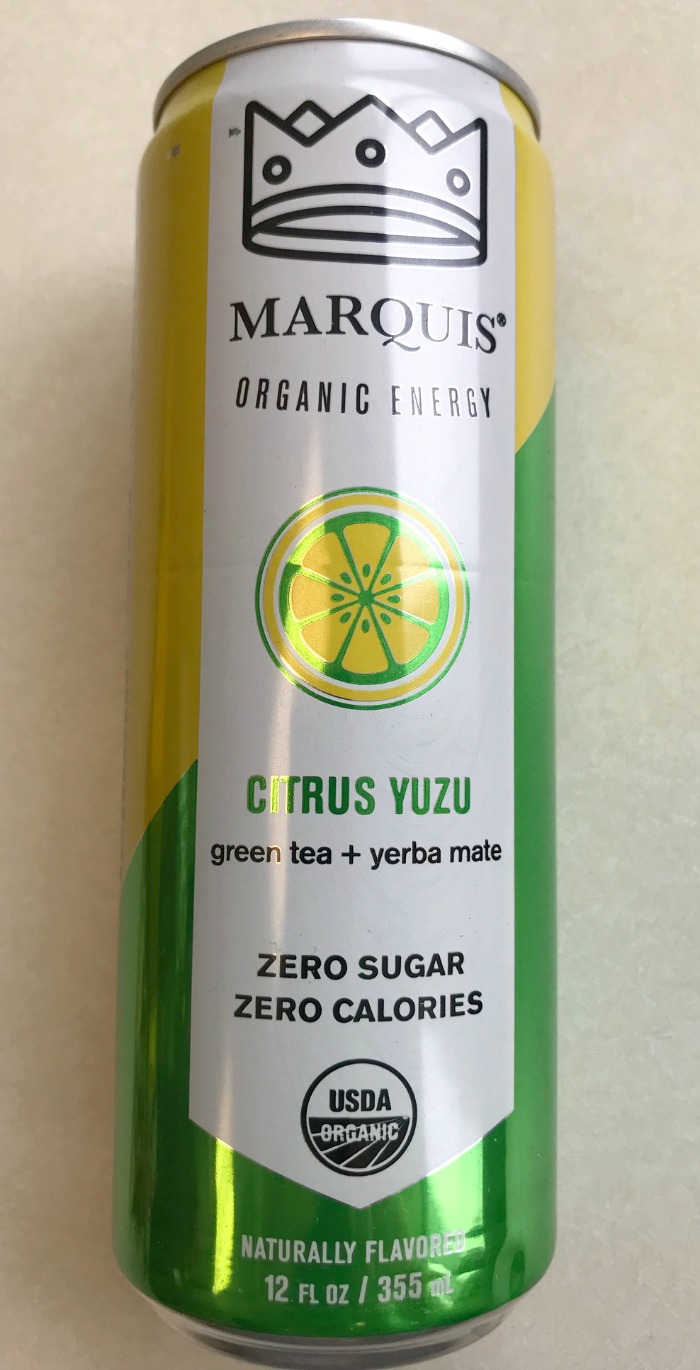 Marquis Organic Energy – Citrus Yuzu
Who doesn't need a little boost during the day every so often? You will fall in love with the yummy Marquis Organic Energy drink. It is a USDA organic energy drink with ZERO SUGAR and ZERO CALORIES! It is also certified non-GMO, gluten-free, vegan, and kosher. Give it a try and get energized with Organic Yerba Mate, Green Tea and Green Coffee Beans. The delicious Marquis Organic Energy drink comes in 3 delicious flavors: Citrus Yuzu, Super Berry, and Mango Ginger.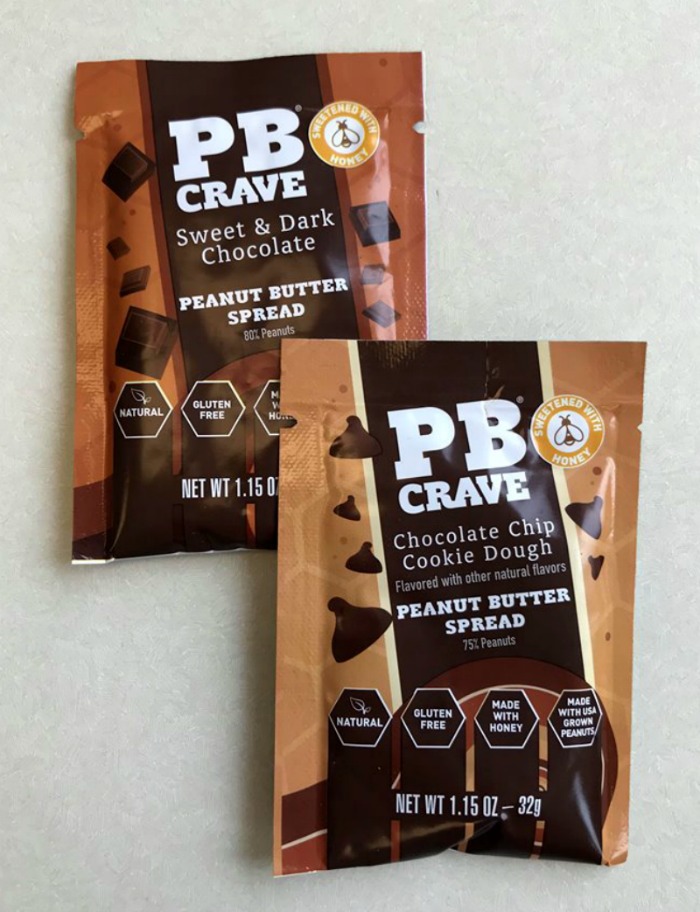 PB Crave
Oh, my goodness! This PB Crave is soon to become your favorite all-time snack! The flavored peanut butter is sweetened with real honey AND real ingredients. The fun twisted, taste sensations will give you more of the delicious flavors you crave – without the stuff you don't!
As you can see, September's Degustabox was loaded with lots of delicious snacks and a few easy meal items! Seriously! It was like hitting the jackpot for me! I love opening my monthly Degustabox to find all the mouth-watering surprises! It is fun to try all the new products each month and I am enjoying the value I get from my Degustabox! I get to try new products and decide if I like them or not BEFORE purchasing at the store!
Are you ready to Sign Up for a Degustabox Subscription?
Sign up for a monthly subscription with Degustabox for only $19.99, which includes delivery. Receive your Degustabox every month filled with goodies (10-15 surprise products, many new to the market)! And, at this price, it is much less than you would pay in stores! It is a great value and a great way to try before you buy! If you decide it isn't for you, that's alright too! There is no commitment necessary. To cancel, just let them know before the 15th of the month. So, what are you waiting for? Go ahead and give Degustabox a try today!