How to Save Money at the Dentist
This post may contain affiliate links or I may have received the product free in exchange for my honest review. See full disclosure for more information.
As recently as just a few years ago it was reported that more than 40% of Americans lacked dental coverage on their insurance and it is estimated that those figures are probably quite close to those statistics today. Furthermore, those who do have dental coverage are at a loss because most plans have a ceiling, usually at $1,000 per year.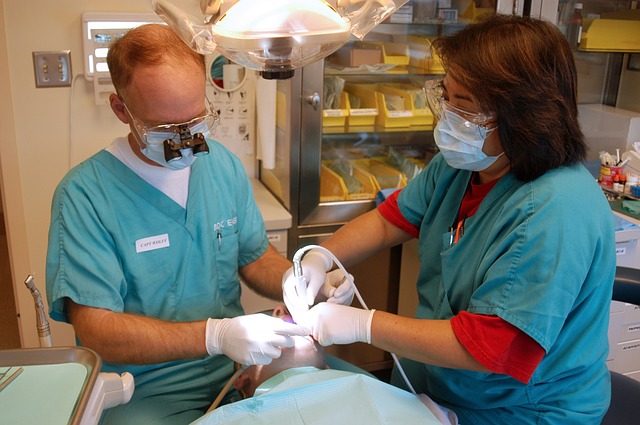 Although the Affordable Care Act now mandates that pediatric dentistry be covered, there is no such stipulation for adult dental care. If you are among those who lack coverage or have inadequate coverage, there are ways to save money at the dentist. Keep these in mind and you should be able to get the dental care you need.
Look for Dentists Who Offer Discounts
Some dentists will fit low income patients in on a sliding scale basis and others will provide discounts similar to a family plan. If more than one person utilizes the services of that dental office, the dentist may be more amenable to charging reduced rates. Also, some dentists provide discounts for patients who are conscientious about preventative care. Routine exams and cleanings have a huge impact on your dental health so some dentists offer incentives to ensure you take adequate care to prevent tooth decay.
Preventative Care Saves Money Later
The other side of focusing on preventative care is in the fact that it can save a ton of money down the road. By preventing gum disease and tooth decay, you may not need to pay for extractions, fillings and even treatments to clean infected gums. You know the old saying, "An ounce of prevention is worth a pound of cure." The person who first said this could have been referring to preventative dentistry if they had had such a thing back in the day.
Compare Prices between Dentists in Your Area
Another way to save money is to shop around a bit. Call to inquire what the base rate is for such things as a standard office appointment and services such as cleanings, fillings, x-rays and extractions. Of course there is no way to know what something is going to cost prior to the dentist examination but base rates are a place to start. If you live in Phoenix, you could always look for an affordable dentist in the Greater Phoenix area which gives you greater options for even better pricing.
The bottom line is that you can learn to save money on dentistry by first working to prevent decay and disease and secondly to find a dentist who offers some kind of discount. While some may be willing to finance services in their office, that isn't exactly a saving but could help in the immediate future to keep your expenses low initially while paying off the balance over time. Just make sure to keep your teeth and gums healthy so that you aren't confronted with other, more serious health related problems down the line. If the reason you aren't going to the dentist is finances, there are cost effective dental alternatives so keep that in mind and do get the care you need.