Screen Free STEM Toy From CLIXO #MegaChristmas21
This post may contain affiliate links or I may have received the product free in exchange for my honest review. See full disclosure for more information.
Clixo.com combines origami, building blocks, and magnets into a flexible play system that kids can create with anywhere. The freeform-shaped pieces can be simply and satisfyingly clicked together to turn 2D shapes into endless 3D creations – bunnies, airplanes, balls, crowns, whatever your imagination can think up! Plus, they take up little space, are easy to clean up, and don't require a flat surface to build on – perfect for travel or clutter-free homes! Clixo even doubles as a great zen desk toy – perfect for WFH parents!
Finding the right gift can be hard, but Clixo has you covered with this great STEM toy that will have the kids off their screens and using their brains and imagination in play. Let your kids get creative!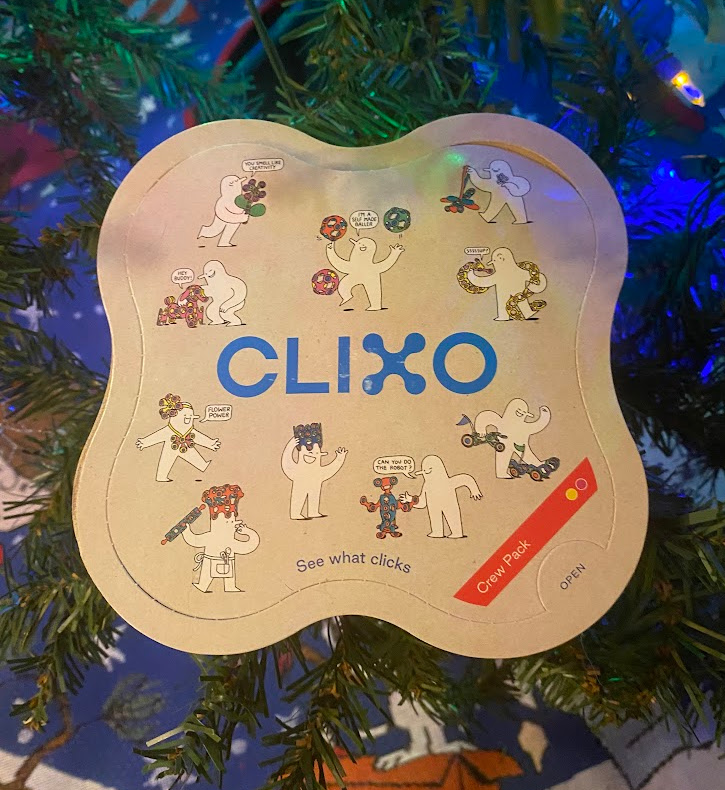 About Clixo:
Our founder, Assaf, had a "eureka" moment while teaching design classes. When students were given a challenge, they first Googled for answers or sketched ideas. They didn't want to start by prototyping. They were hesitant to make mistakes.
So, he challenged them with unique, "un- Googleable" prompts, encouraging them to dive in and prototype new solutions with paper. He believed that ridiculous exercises and immediately experimenting with paper would enable them to try new things and allow wild ideas to flow.
This worked! Instead of feeling pressured to "get it right," his students found joy in experimentation and discovery.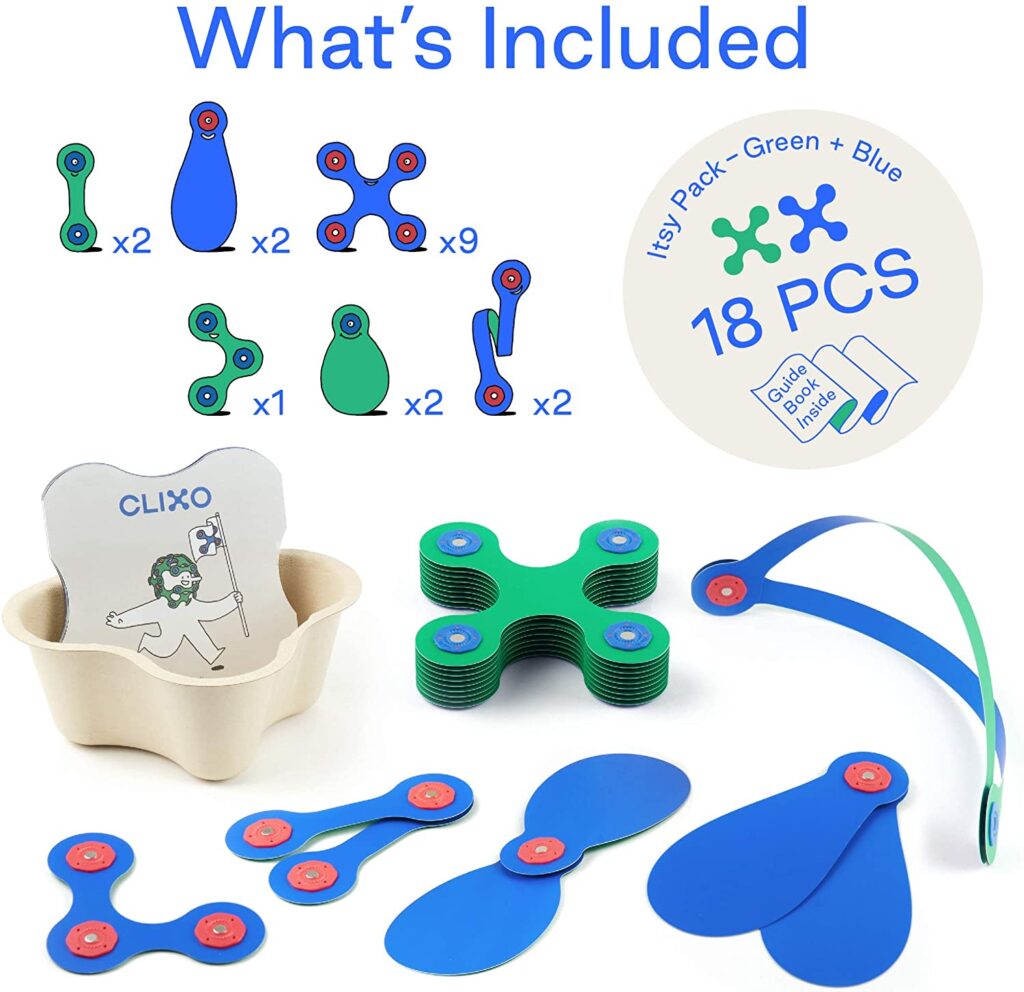 HOW IMAGINATION CLIX – A multi-sensory magnetic building toy! Our new, modern design triggers kids' imaginations as our unique flexible shapes bring hours of magnetic fun. Kids can click, snap, stack, and flex these versatile pieces for endless magnetic toy creativity.

ALL YOU NEED – An 18-piece pack that encourages young builders to fold, flip, and bend flexible pieces however they'd like! Our patented design allows you to efficiently build a large variety of creations with just a handful of pieces. The clicking feedback, both heard and felt when the magnets connect, lets kids know that each piece is securely in place. Includes a quick start guide to help build their first five exciting designs.

EXTRAORDINARY DURABILITY – Made of proprietary, recyclable, synthetic paper, magnets, and kid-safe polymers that meet ASTM, EN71, & CA prop 65 standards. All our pieces are BPA-free, phthalate-free and non-toxic. Portable and ready for play indoors or outdoors, no flat surface needed! These rigorously-tested magnetic building toys are the BEST holiday gift for 4 year old boys or girls and above.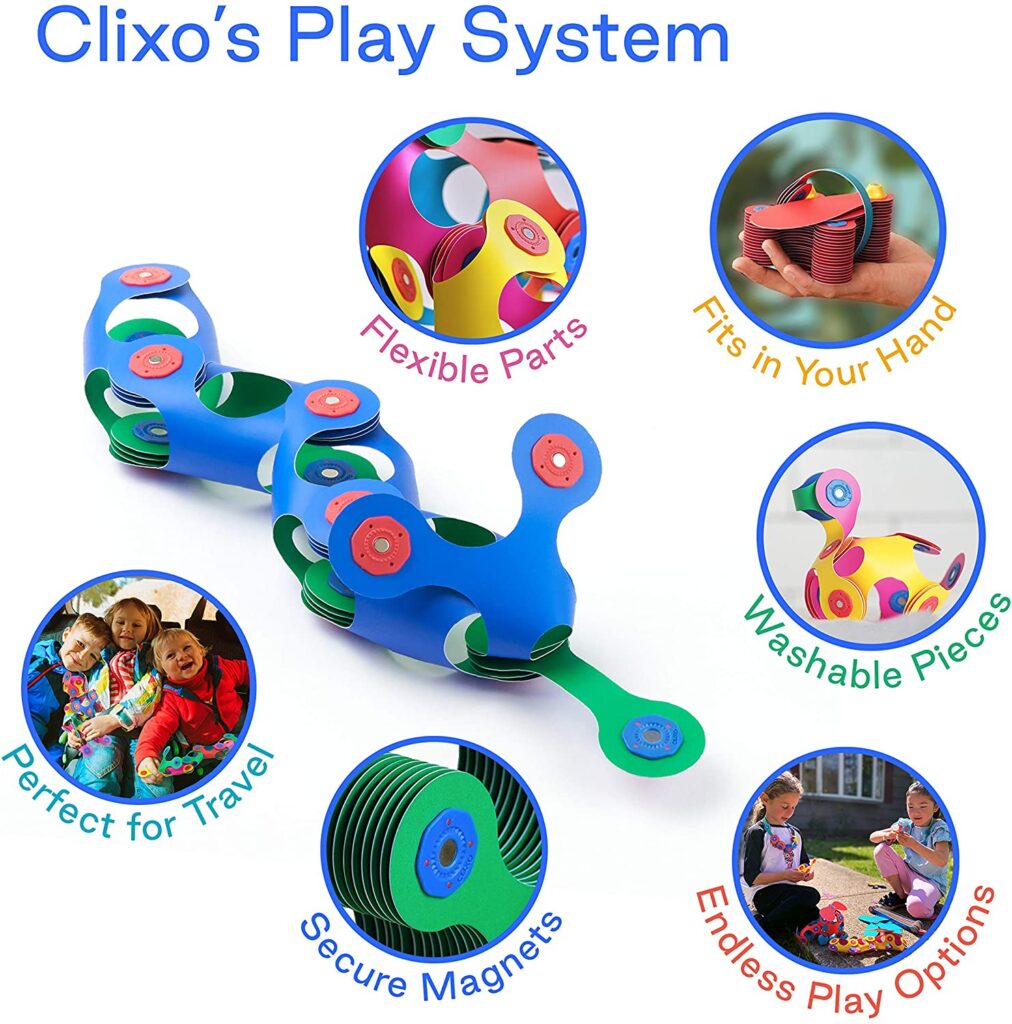 STEAM – Clixo magnetic toys are ideal for play-based learning concepts like building, fine motor skills, spatial reasoning, design thinking, and creativity. Introducing STEAM concepts through STEM toys helps kids to better understand their world through play. From animals to airplanes, these hands-on experiences deliver unique and engaging learning opportunities.

PACK N' GO! – Cleanup and travel are easy and worry-free with Clixo. Simply stack and pack them along for a trip to the park or on a family vacation. They're durable enough for kids, fun even for grownups and versatile enough in solo or group settings. Best of all, they're washable – just wipe them down with water and a cloth or pop them in a dishwasher after play for a deep clean.
Clixo is available for purchase on Amazon and on their Website.
Stay socially connected with Clixo:
_______________________________________________________________________________________________
We have added Clixo our 2021 Holiday Gift Guide