September's Degustabox Held Wholesome Mouth-Watering Goodness #DegustaboxUSA
This post may contain affiliate links or I may have received the product free in exchange for my honest review. See full disclosure for more information.
September is here and we are already starting to feel a change in the weather – YAY! It is also a busy time of year for many of us – not so yay! Kids are back in school and we are busy running from here to there, keeping up with the demands. It leaves us needing quick foods and lots of snacks. Deguatabox to the rescue! I was excited to find wholesome breakfast cereal, easy to prepare side dishes, and wholesome on-the-go snacks in September's Degusatabox to help with dinners and grabbing something on the run!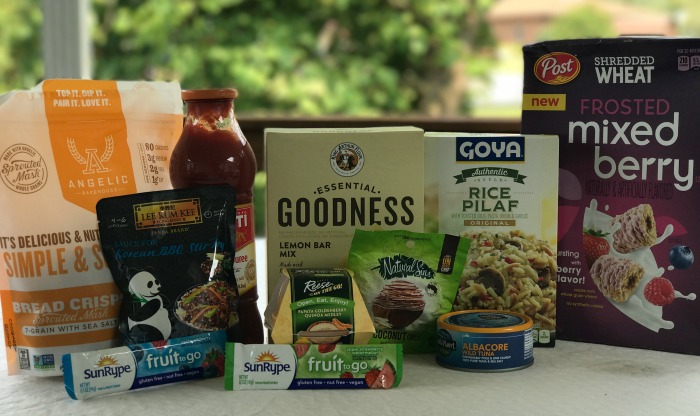 September's Degustabox was Loaded with Wholesome Goodness!
The Degustabox for September held side dishes, easy baking mixes, breakfast cereal, and yummy healthy snacks! It is just in time for the busy time of year of keeping up with busy, loaded schedules! Let's take a look!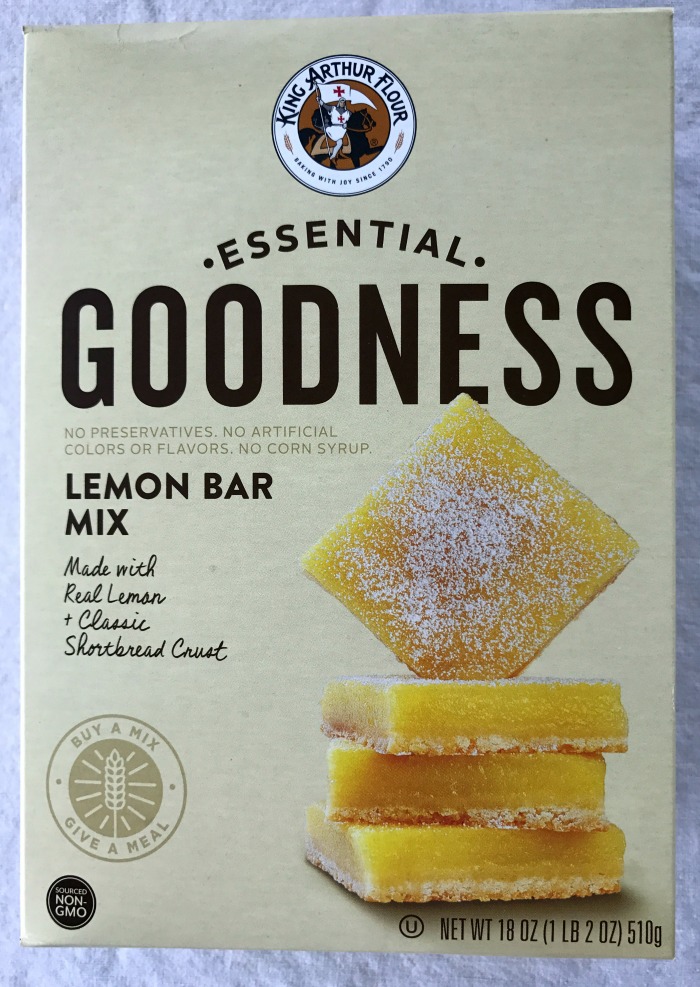 King Arthur Flour Essential Goodness Lemon Bar Mix
Lemon Bars are a favorite of mine and I'm sure you will love these too! Essential Goodness baking mixes are made with just the good stuff, like their Lemon Bar mix made with real lemons and no artificial anything. You get homemade taste very time! Let them do the mixing and measuring for you! You just enjoy them!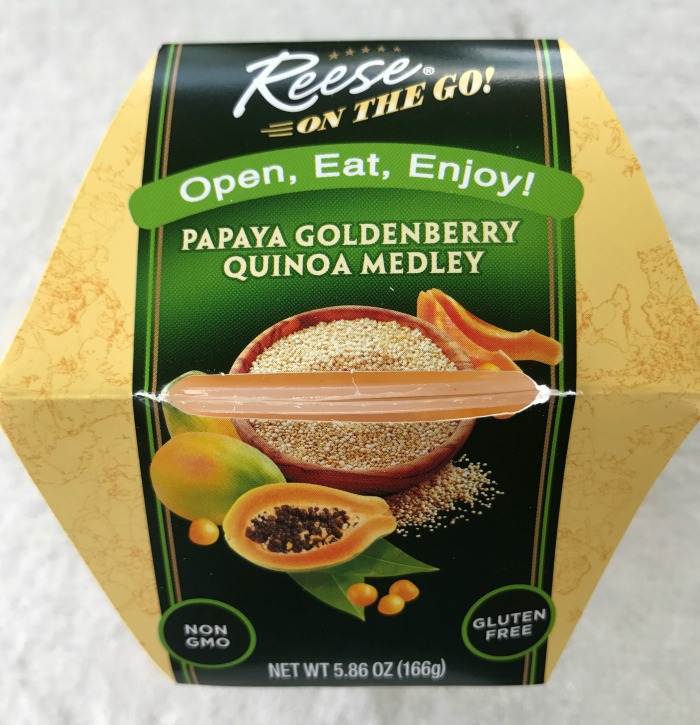 Reese On-The-Go Quinoa Medley
You will certainly love the Reese On-the-Go Fruit Quinoa Cups! They offer a satisfying and healthy snack that you can take with you anywhere you go. These delicious treats offer the first combination of quinoa and sweet fruit flavors in a convenient two pack of individual ready to eat cups. Just open & enjoy!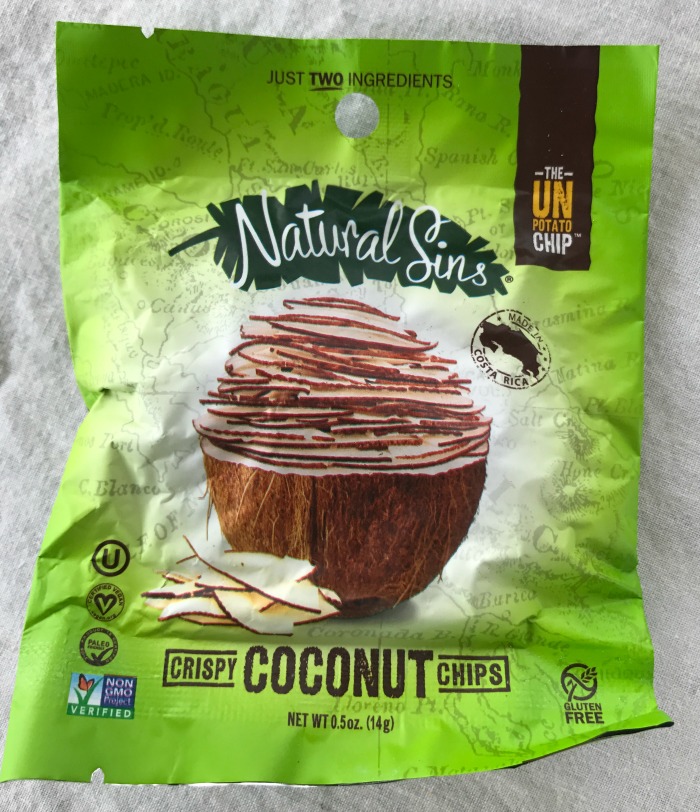 Natural Sins Crispy Coconut Chips
The Natural Sins Crispy Coconut Chips are truly delectable! These delicious Costa Rican fruit and vegetable chips simply burst with flavor, indulge all five senses and satisfy that undeniable craving for snack chips. Once you try these very un-potato chip snack, you will certainly be back for more!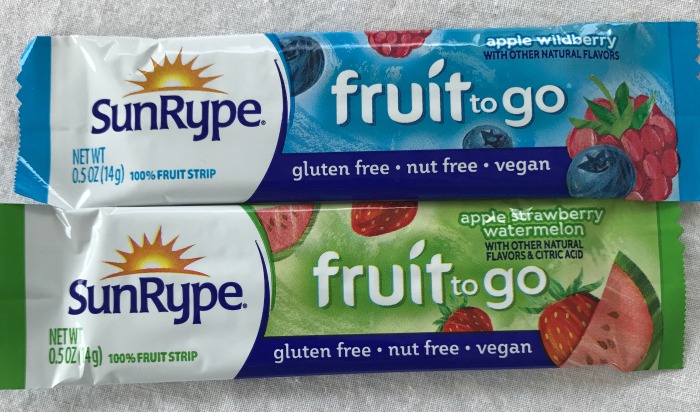 SunRype Fruit to Go
SunRype Fruit to Go bars are another snack can take anywhere. Stash it in your bag or in the kids' lunch and you're good to go. It's the good for you snack you can feel good about! They have no added artificial colors, no preservatives, no added sugar and no artificial flavors. They are also Gluten Free, Nut Free, Kosher and Vegan.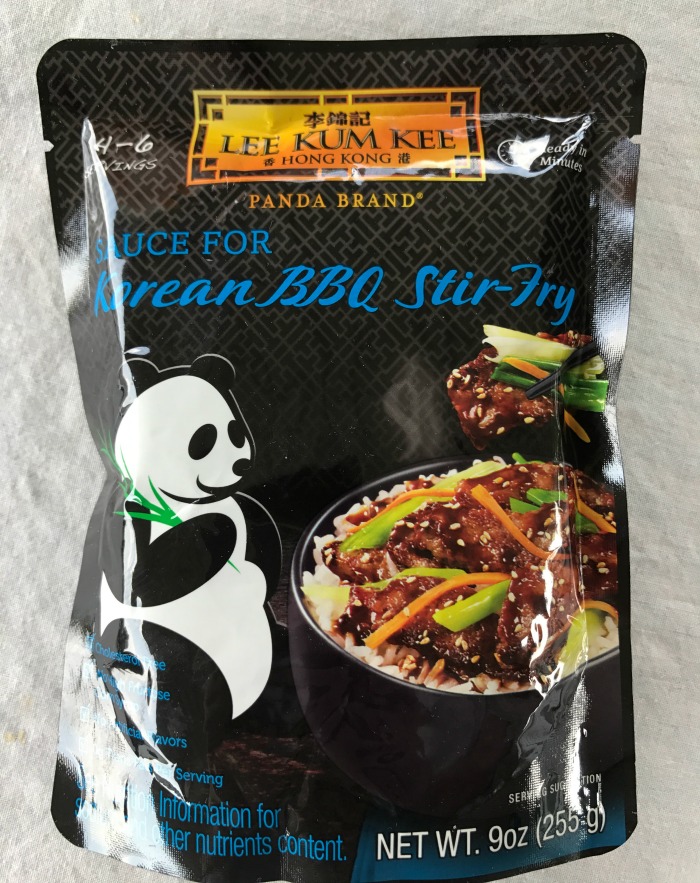 Lee Kum Kee
If your family loves stir-fry, you will welcome the Lee Kum Kee Panda Brand Ready Sauce! You can prepare the perfect Korean BBQ Stir-Fry featuring authentic Asian flavors at home.While designed to save you time in the kitchen, this sauce also brings home the exotic flavors of a favorite Asian dish in one convenient package.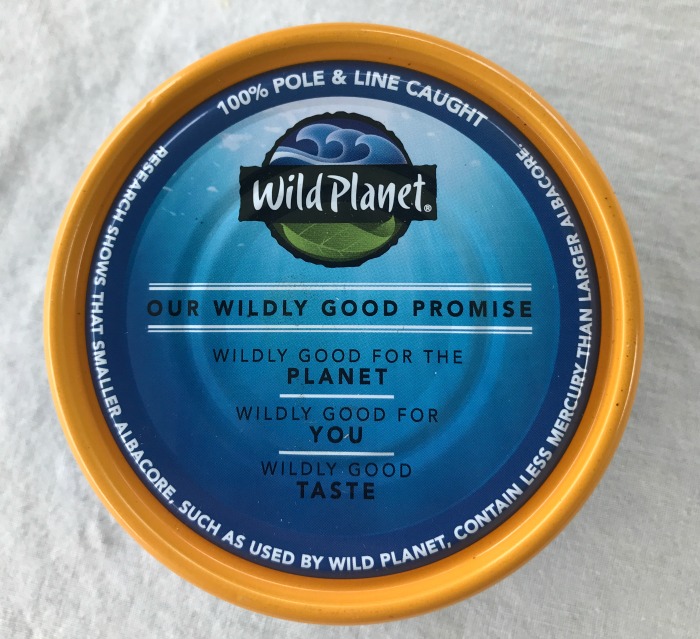 Wild Planet Albacore Tuna
The yummy Wild Planet albacore tuna is ranked #1 by Greenpeace for sustainability. It is 100% pole and line caught, then hand packed and cooked just once to retain all of the natural juices right in the can. Please don't drain! Mix the flavorful, Omega 3-rich juices back into the tuna for added flavor and nutrition.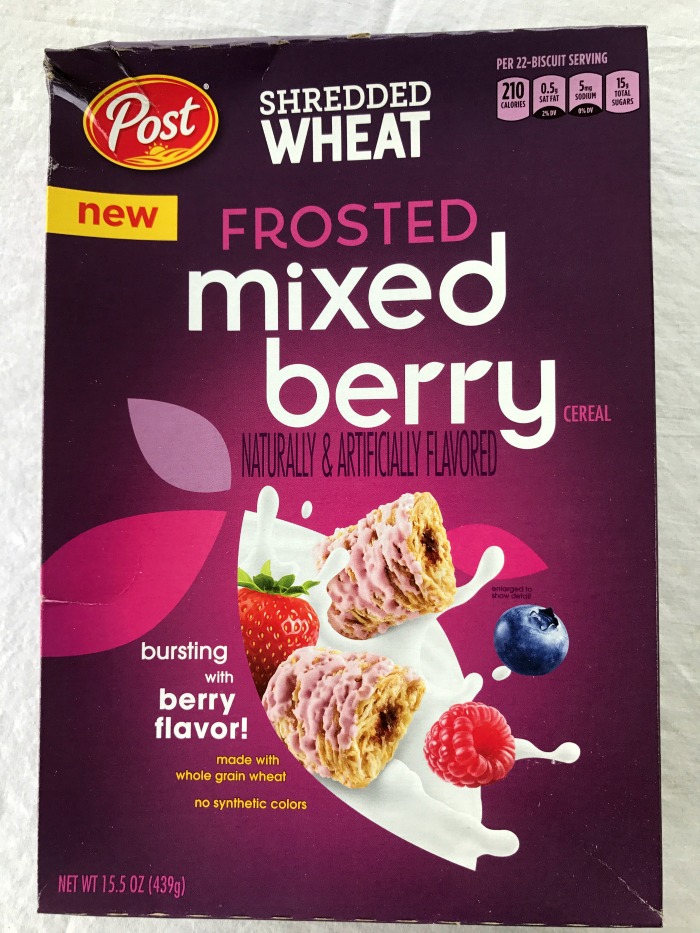 Post Shredded Wheat
You are probably family with Post Shredded Wheat. But, have you tried the Frosted Mixed Berry? You will love the Blueberry flavored frosting with an extra burst of berry flavor in the middle! This yummy Post Shredded Wheat cereals also come in Frosted Cinnamon Roll, with a tasty cinnamon frosting and a burst of vanilla flavor in the middle!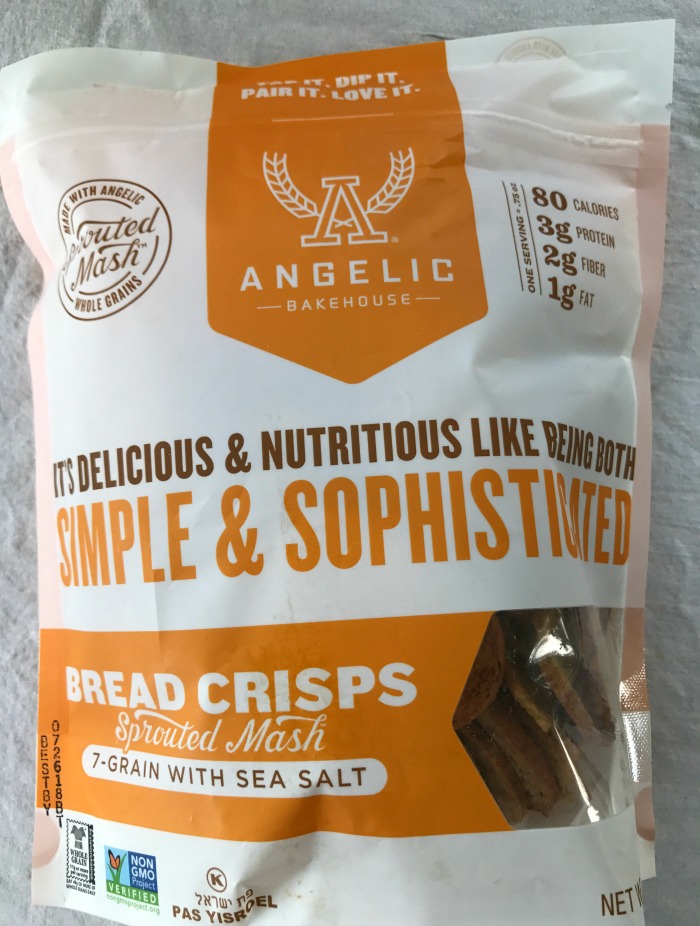 Angelic Bakehouse Bread Crisps
I had the pleasant surprise of finding these jewels in my Degustabox! Angelic Bread Crisps aren't your average sprouted cracker or crostini! They are made from sprouted grain bread, toasted to perfection, and topped with sea salt. You can serve them with your favorite dip, or just devour them from the bag. Dip it. Top it. Pair it. Love it.
Mutti Tomato Puree
If you are familiar with the Mutti tomato products, then you know the awesome flavor they pack! This is the quickest and easiest product to prepare because it only needs to be heated. The passata retains its bright red color, velvety texture and sweet flavor. Let the great flavors bring out the best in your recipes!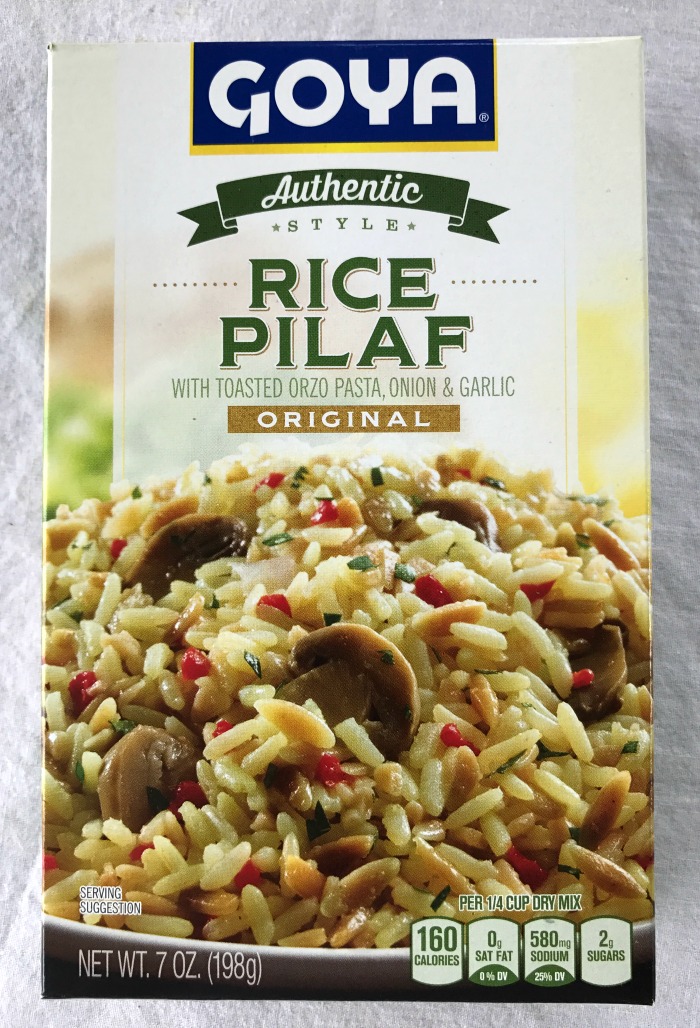 Goya Rice Pilaf
I love Goya products and they are a staple in my home! Goya Rice Pilaf is the perfect seasoned rice complement to whatever you are having for dinner. And, it's super easy! All the ingredients are in the box!
I can't tell you enough how much I love, and enjoy, my monthly Degustabox! September's Degustabox will literally filled with wholesome goodness! If you love the "try before you buy" method, you will love it too! Personally, I love trying the new products each month. You will also love the value you get from the Degustabox!
Are you ready to Sign Up for a Degustabox Subscription?
Sign up for a monthly subscription with Degustabox for only $19.99, which includes delivery. Receive your Degustabox every month filled with goodies (10-15 surprise products, many new to the market)! And, at this price, it is much less than you would pay in stores! It is a great value and a great way to try before you buy! If you decide it isn't for you, that's alright too! There is no commitment necessary. To cancel, just let them know before the 15th of the month. So, what are you waiting for? Go ahead and give Degustabox a try today!