Show your Love for your Best Friend with a Friendship Collar and Bracelet Set!
This post may contain affiliate links or I may have received the product free in exchange for my honest review. See full disclosure for more information.
Our pets are extra special to us. When we have a bad day, we know they are there waiting on us with sweet smooches and wags of their tail. They have a way of comforting us when nothing else can. Even though they may not speak "human", I am a firm believer in thinking they understand us completely. And, even if they don't, they have an extra special sense about them that lets them know when we need their love and support. What better way to show them we love than by keeping them safe? Putting on an LED dog collar on your pup can help them be more visible during gloomy days. Especially during night walks, these collars can prevent many unfortunate events from happening. Our best friends are EXTRA special! So, why not show the world how special they are with a Friendship Collar?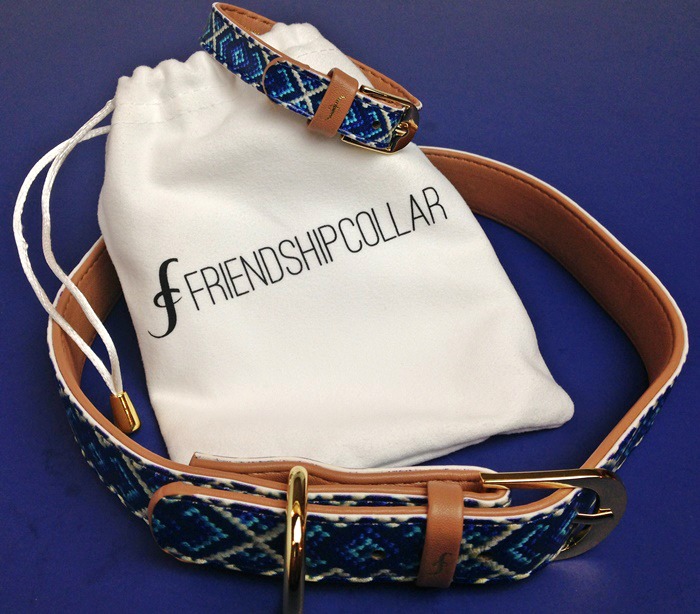 If you remember, as children or teenagers, we often had friendship bracelets that we shared among our best friends. That is the concept! But the beautiful Friendship Collar, with matching bracelet, is something you can share with your 4-legged best friend!
It all started with a few strands of thread and two best friends. As they grew older, the threads may have frayed but their friendship never did. Friendship Collar was built on the foundation of love and trust and inspired by best friends everywhere.

Your constant companions deserve the very best. Whether you have a feline friend, or a canine chum, our matching collars & bracelets symbolize and display the powerful bond between you and your pet. In vibrant colors, striking printed patterns, and embellished materials, you are sure to find one that suits you and your best friend.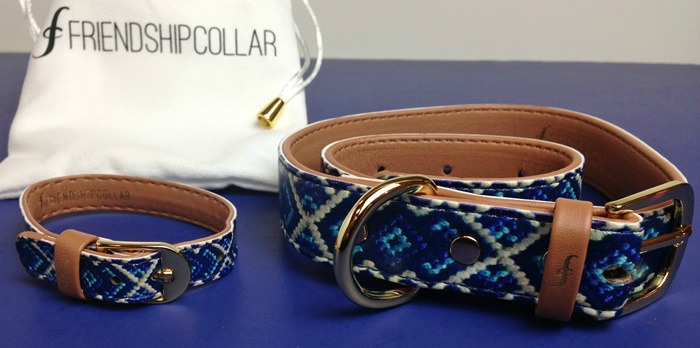 What is the Friendship Collar?
The Friendship Collar celebrates the love you have for your pup, or kitty, with a stylish collar for them and a fashionable matching friendship bracelet for YOU. Why? Well, because best friends should match! The Friendship Collar offers six stylish collections with fun colors and beautiful patterns to suit your furry friend's personality.
Each of the Friendship Collar sets comes with a dog, or cat collar, and matching friendship bracelet. They are packaged in a cute drawstring or faux leather pouch. You will also be glad to know that the Friendship Collar is the world's first PETA approved vegan pet brand! All their items are animal-friendly, cruelty-free, and made of vegan leather.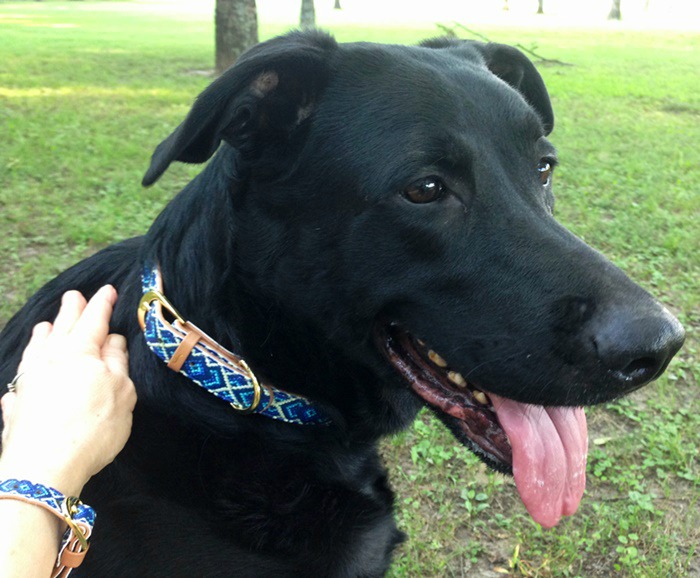 We chose the Mucky Pup Design! The bright blue colors in this fun pattern is great against the dark black coat of my best friend! He gets a fun brightly colored collar and I get a matching fun bracelet!
Again, this pretty multi colored pattern design is printed onto animal friendly vegan leather! It also features gold plated hardware for a luxury finish and comes in a super soft white drawstring pouch bag.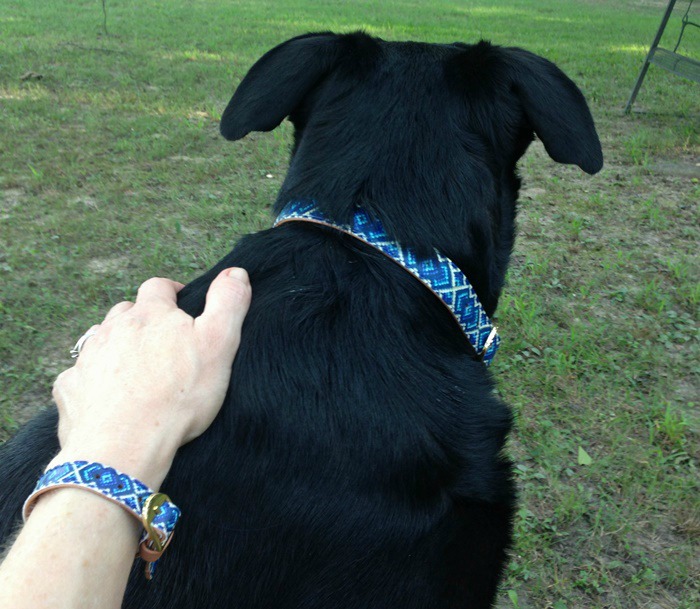 I love the look of the pretty blues against his dark fur! I also love the butter softness of the collar and bracelet! Both the collar and bracelet are soft as butter and comfortable to wear.
Friendship Collar Size and Fit:
The Friendship Collar sets are available in 8 different sizes so you are sure to find the perfect fit however small or large your pooch may be.
The matching bracelet is one size fits all.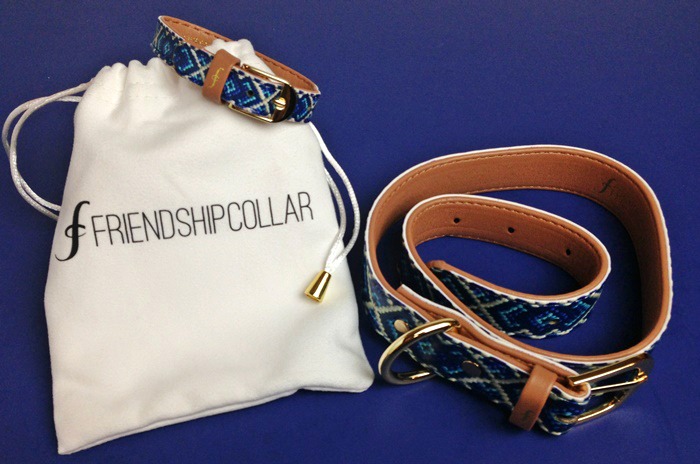 Show the world how special your best friend is to you! Visit Friendship Collar online to see the variety of styles! You are sure to find the perfect set to match you, and your best friend's, style! They are available for both dogs and cats, and in several sizes!
Connect socially with Friendship Collar