Skincare Clinical Trial You Should Know About – CIREM
This post may contain affiliate links or I may have received the product free in exchange for my honest review. See full disclosure for more information.
A Triple Threat for Dehydrated Skin – A clinical trial utilizing CIREM's HCR 3-in-1 Serum resulted in 255% moisturization, 100% of which lasted in the test subjects skin after 24 hours.
The trial was done on a hyper functional serum with a super trio of hyaluronic acid and retinol, but an extraordinary amount of bio available super oil soluble Vitamin C, Tetrahexyldecyl (not the cheap ascorbic Vitamin C in most products).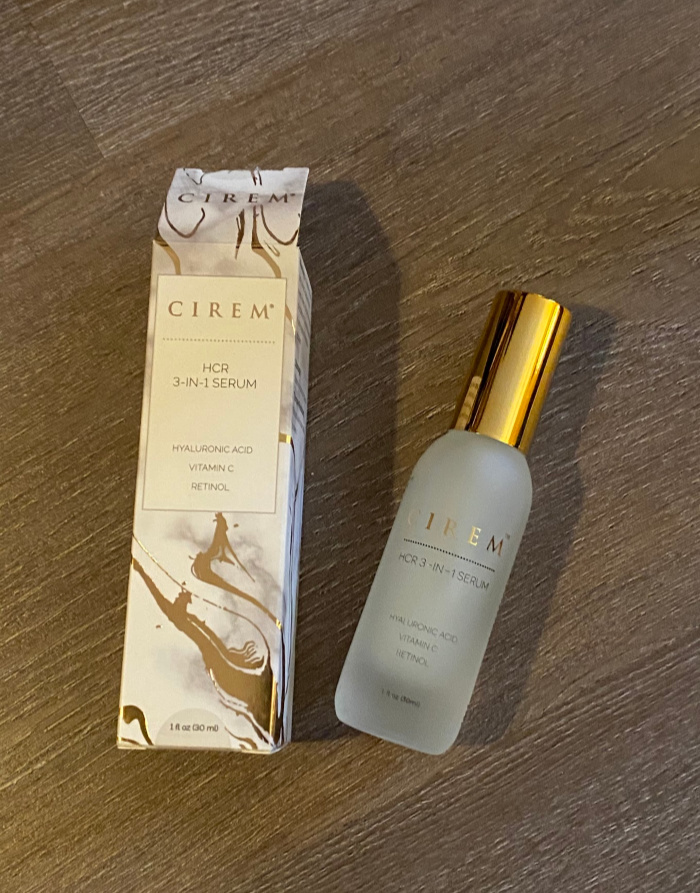 This new ultra luxury skincare line was developed to give the Euro legend brands a run for their money. CIREM – (A)MERIC(A) in reverse – is a brand born in a pharmacy in Los Angeles It was created by the medical pros whose job it is to make the most efficacious ingredients bio available.
Line includes uber-moisturizing ingredients such as diamond dust and caviar. Face oils to die for. Cooling eye creams. Ethos: feel good in your own skin, as such, 10% of proceeds go to women's safe houses.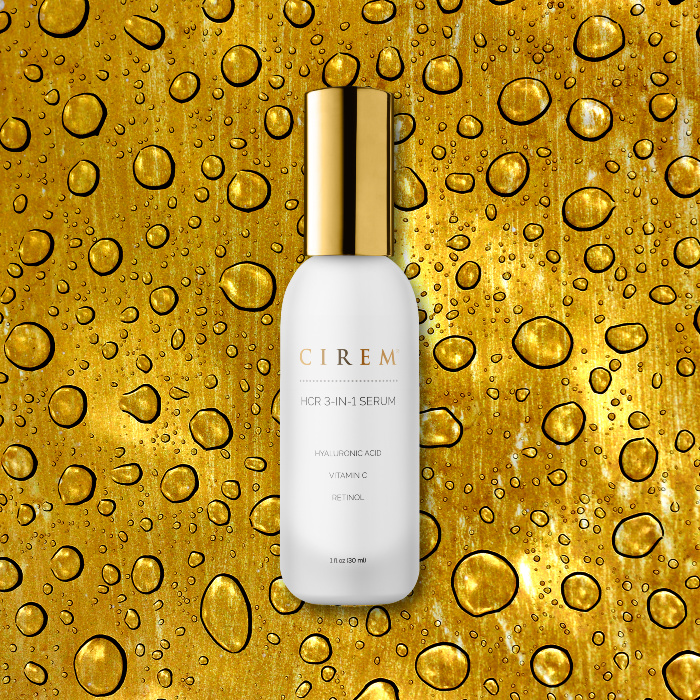 The HCR 3-in-1 Serum used in this trial is CIREM's signature product, which prompted the launch of the pharmacy-backed line. CIREM chose to have the HCR Serum included in a study as a result of the high efficacy of the three main dynamic ingredients, used in a way never before thought possible.
About CIREM®:
CIREM® is an American ultra-luxury skincare brand developed by a compounding pharmacy that formulates the most superlative ingredients obtainable in the most bioavailable manner possible. CIREM® bypasses the use of co-packers to deliver artisanally batched products directly to consumers in sustainably responsible, but resplendent packaging. Encouraging women to feel good in their own skin serves as the founding ethos of the brand, and as such, CIREM® donates 10% of revenue to support women's safe housing throughout the U.S. CIREM®'s products were shown in a clinical trial to increase moisturization by over 200%, and rapidly through the use of their unique Rapid Absorption Technology™, the first of its kind in skincare.
For more information and other product details, follow CIREM socially