Smooth Skin All Season Long with Aveline Shaving Kit #MegaChristmas20
This post may contain affiliate links or I may have received the product free in exchange for my honest review. See full disclosure for more information.
Aveline is changing the way women shave. We designed our razor to look different and perform better. It's easy to see from the finger-controlled ergonomic handle to the 3 plus 3 flexible blade that Aveline caters to women's specific body shaving needs. We want all women to have a superior shave, so whether this is your first grooming experience or you need a little extra help gripping the handle, Aveline makes every shave a close shave.
Finding the right shaver that is delicate and smooth enough to get a close shave but not get cut in the process. This would make a great gift for the lady in your life.
The Aveline razor isn't a mans razor dipped in pink pastel: it was designed specifically for women's bodies
It reaches unreachable places because it attaches to your fingertip, it won't slip out of your hands or accidentally come apart.
The razor features 6 hinged blades which pivot up and down and rotate side-to-side to follow every contour of your body.
You've never seen a razor anything like this razor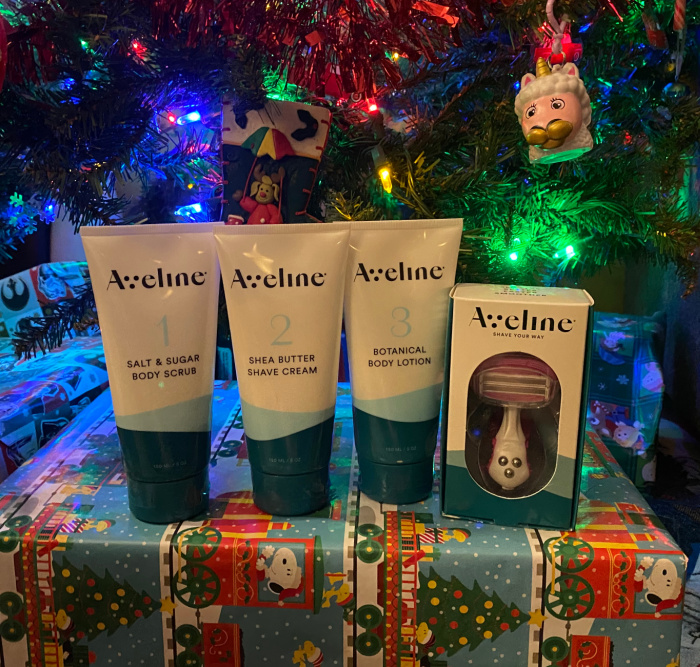 About Aveline Razor:
Aveline, pronounced av-uh-leen, is a radical departure from woman's conventional blad and stick razors. Offering subscription and a la carte options, Aveline is an ergonomic, web-only razor line, re-imagining the female shaving experience.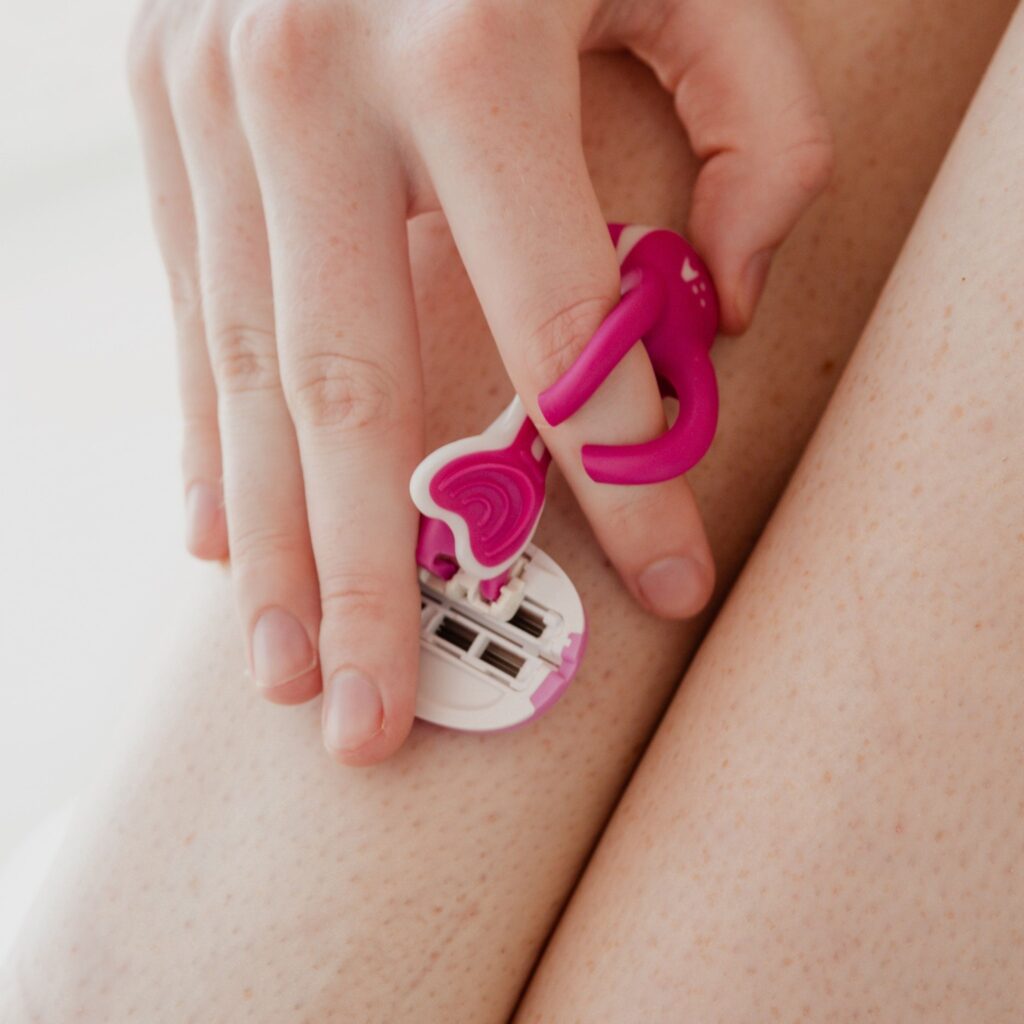 Basic is boring. We've spent a lot of time figuring out how to give women the closest, smoothest shave possible and that means doing things a little differently. Our razors have the easiest cartridge change system on the planet- seriously. The multi-pivot function allows for an optimally controlled shave while the innovative ergonomic handles feature a finger ring so you can hold it whatever way is easiest for you. We even have a built-in stand so you don't have to worry about Aveline rusting if you accidentally set it down. We've meticulously thought through every step of the shaving process so you can shower, shave and get on with your busy day.
5 Tips for a Crazy Good Shave, courtesy of Aveline
1. Prep it, baby!
Prepping the skin is the most crucial part of getting a close shave. Dry body hair is not only more uncomfortable to shave, but it can also damage your razor blades, so make sure to moisturize with water AND shaving cream before shaving. If you want to kick it up a notch, try exfoliating your skin before shaving. Removing any dead skin breathes new life into the skin, making it smoother for the razor to glide along. Check out Aveline's Salt & Sugar Body Scrub for the perfect exfoliant to get your skin razor-ready!
2. Don't drive the wrong way on a one-way street
When shaving, always remember to shave in the direction of hair growth to prevent irritation and ingrown hairs. If you're looking for a closer shave, you can try shaving against the grain, but move carefully and use shaving cream! Try Aveline's Shea Butter Shave Cream for an extra layer of protection for a seamless shave.
3. Choose your weapon carefully
Unfortunately, when it comes to a high-quality shave, many razors don't cut it. Usually, the more blades in a cartridge, the more precise the shave will be. Make sure to find a cartridge that is encased in something that will moisturize the skin as you shave most cartridges include a moisturizing strip of aloe to soothe sensitive skin. Aveline cartridges come with six (6) blades AND a moisturizing strip of aloe, vitamin E, and lavender oil, ensuring you get a precise shave without drying out skin.
4. One pass is enough
A common mistake many people make when shaving is going over the same areas several times, thinking it will give them a better shave. Not true. Using a razor on just-shaved skin is a major cause of irritation and razor burn. Instead of going over the same areas multiple times, it's better to use a razor that removes hair in just one swipe.
5.Hold the Lotion
Another common mistake is applying lotion immediately after shaving. Because freshly shaved skin is often incredibly sensitive, its best to wait for approximately 30 minutes before applying anything to it, as it is susceptible to stinging and irritation. If you can't stand the feeling of skin without lotion, try moisturizing with something a little more natural that won't aggravate the skin such as Aveline's Botanical Body Lotion.
5. Shave by Moon sign.
To boost your odds of getting a lasting shave, check out The Almanac or The Old Farmers Almanac to find out the best days to cut hair to discourage growth based on the Moons sign.
Aveline Smooth Women's Razor with 6-Blade Cartridge

Extra gentle on sensitive skin. Dermatologically approved.

Aveline introduces a unique suspension and rubberized, flexible and non-slip finger-ring, that enables you to shave by feel!

Shaving using two contact points creates a 'suspension' that allows the blades to automatically pivot, so you can quickly and confidently get a super-efficient shave with ease.

Aveline's simple one-push blade release saves you the frustration associated with conventional razors.
You can purchase your own Aveline Shaver on Amazon and Aveline Website.
Stay socially connected to Aveline Razor for all their latest product releases:
________________________________________________________________________________________________
We have added Aveline Razor to our 2020 Holiday Gift Guide