Some of Our Favorite Gifts for The Upcoming Holidays! #MegaChristmas20
This post may contain affiliate links or I may have received the product free in exchange for my honest review. See full disclosure for more information.
The holidays are coming up, and you will start looking for that great gift or stocking stuffers. Whether you have kids that like battling in the backyard, if they are crafty, like to decorate things, or just play a great game for game night we got you covered. Check out all these great options for the right gift for that special someone on your list. These are just some of our favorites!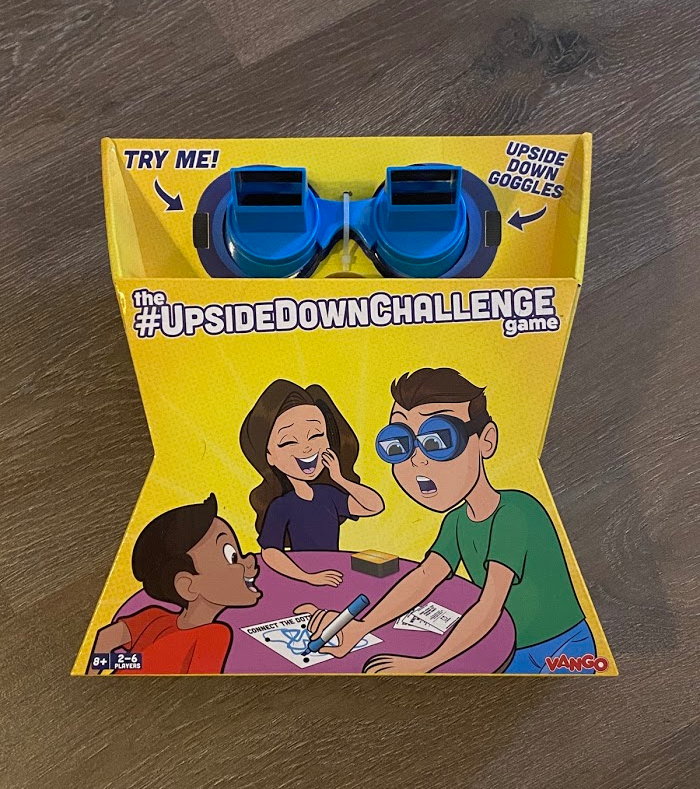 The Upside Down Challenge Game
This game literally flips your world upside down! Players wear goggles that flip their vision — and then attempt to compete seemingly easy challenges like writing your name and connecting dots. Sounds easy, but it's a challenge!
Compete with friends and family to do challenges with your vision flipped upside down. You'll be amazed how difficult even the simplest tasks become!
This hilarious game is perfect for your family game night, birthday parties, and fun with friends.
You'll be laughing out loud for hours as you struggle to do simple tasks like writing your name, connecting dots, giving high-fives, and more!
Create and share your own challenges on social media using the hashtag #UpsideDownChallenge.
The Upside Down Challenge Game is available for purchase at Target.
Stay socially connected with Hog Wild Toys for all their latest products:
Facebook/Twitter/Instagram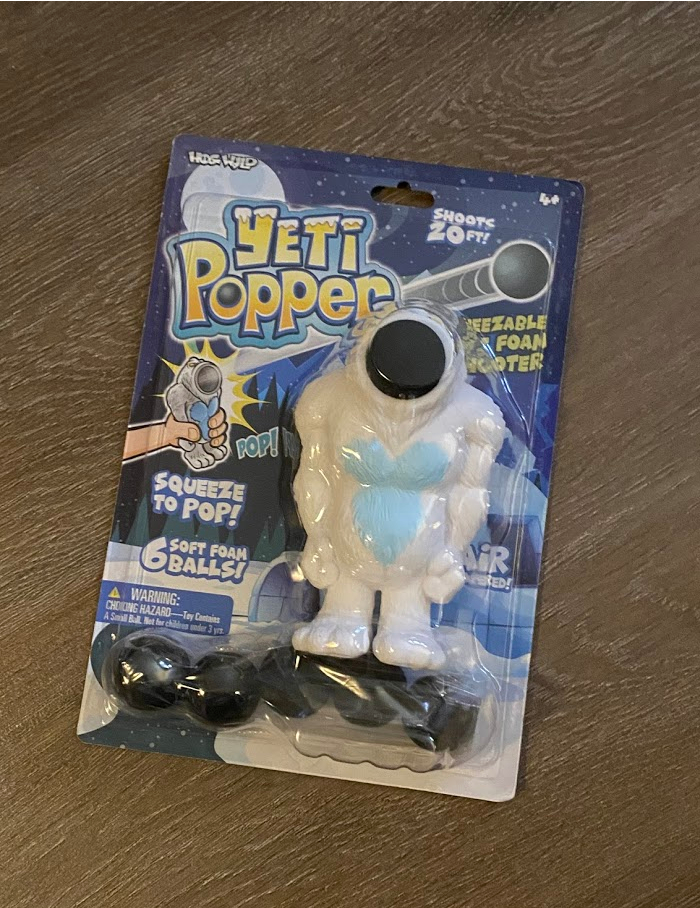 Yeti Popper
Ready, aim, POP! Squeeze the Yeti Popper to shoot a soft foam ball up to 20 feet!

Includes 6 foam balls. Just load them into the popper and squeeze!

The harder you squeeze, the faster and further it shoots!

Hog Wild Poppers Can be used for both indoor and outdoor play! Makes a great toy for stocking stuffers and party gifts!

Collect them all! 6 balls included. Works with all Hog Wild Popper refills (sold separately). Measures approximately 6″h. Ages 4 and up.
Yeti Popper is available for purchase on Amazon.
Stay socially connected with Hog Wild Toys for all their latest product releases: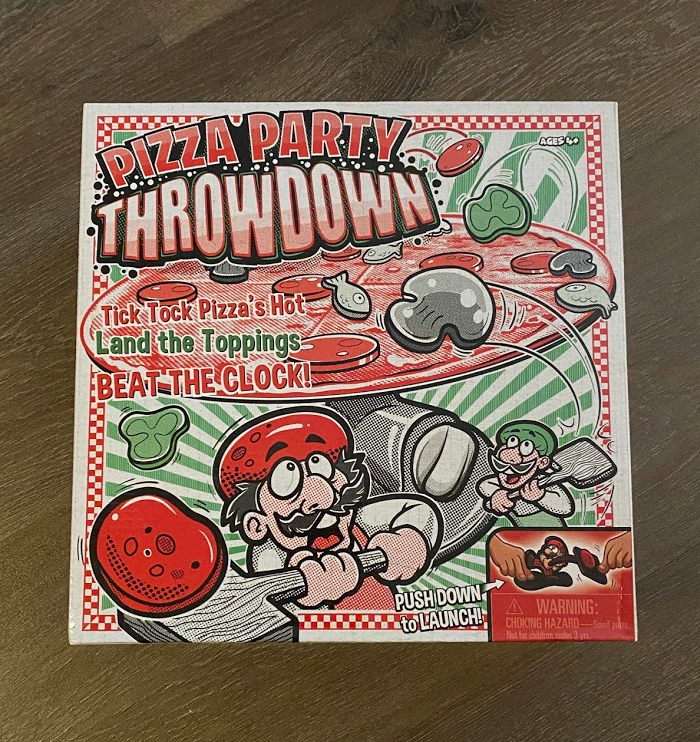 Pizza Party Throwdown
In this frantic, fun action game players race to see who can fling the most pizza toppings on the spinning pizza pie game board before time runs out!
PIZZA PARTY THROWDOWN, the crazy new pizza toppings game! Players have 30 seconds to toss their "ingredients" onto the rotating pizza game board. It's a rush against time to land your ingredients on the pizza before it finishes "baking!" Each player selects their color-coded ingredient – like pepperoni, peppers, mushrooms and of course, anchovies! Launch it onto the pizza using the special pizza chef launcher game piece.
Great for all ages! Three different challenges deliver various levels of difficulty, like trying to fill only half of your pizza, or land your ingredients on only one slice! Includes rotating pizza game board with built-in timer, four launchers and 32 ingredients.
Pizza Party Throwdown is available for purchase at Target.
Stay socially connected with Hog Wild Toys for all their latest product releases: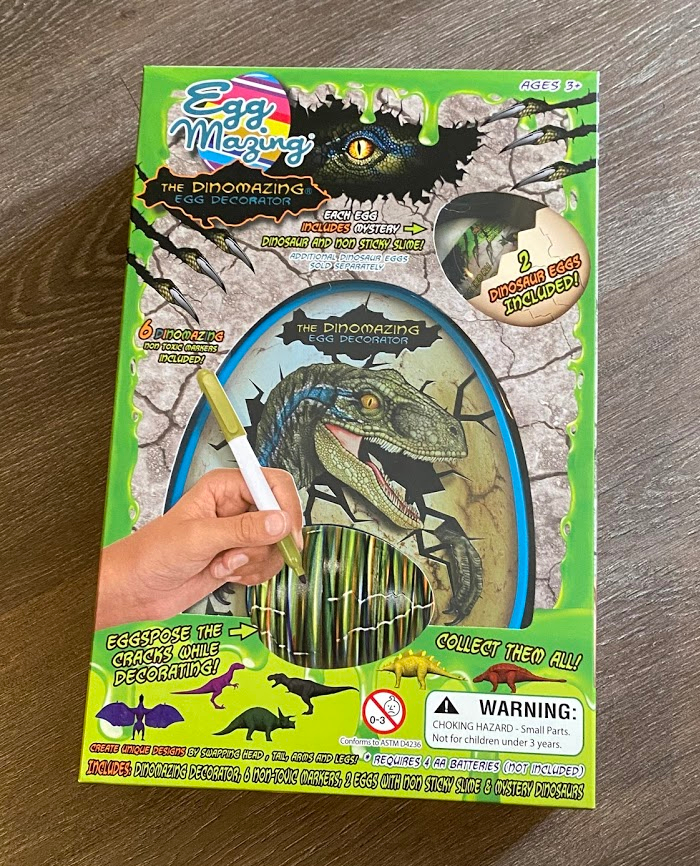 DinoMazing Egg Decorator allows kids to color and create their own dinosaur eggs using a mechanism that spins the egg while you decorate! Plus, inside each Dino egg is slime and your own collectible dinosaur!
Unique dinosaur-themed egg-decorating machine

Encourages fine motor skills, creativity, imaginative play, an interest in paleontology

An exciting twist on the timeless fun of egg-decorating

Eggs contain one mystery dinosaur plus gooey ooze

Cracks are revealed as the eggs are colored
You can purchase your The Dinomazing Egg Decorator on Amazon.
Stay socially connected with TheEggMazing for all their latest products: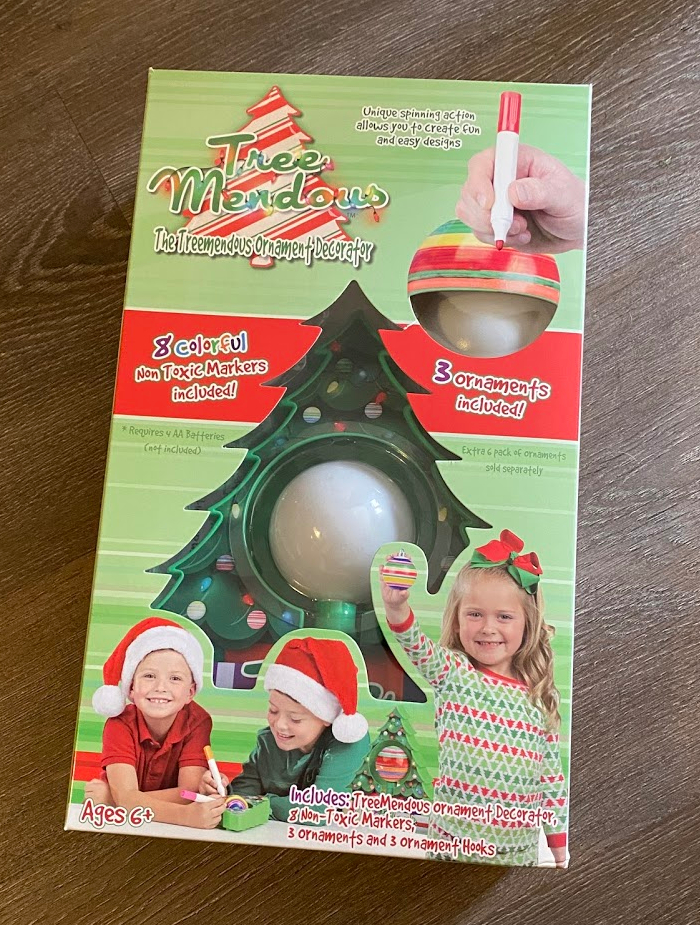 The Treemendous Ornament Decorator
The perfect DIY craft to embrace the holiday season. Place one of the ornaments included with the kit into the tree-shaped decorator and let the fun begin! The machine holds and spins the ornament while the markers are used to create stripes, line and other designs!
NEW AND CREATIVE WAY TO CREATE YOUR OWN PERSONAL ORNAMENT: TreeMendous uses a patent pending design to let children ages 6 and up to personalize their own ornament.

THE PERFECT PRESENT: Treemendous is a perfect present because it is an ideal activity to do with grandparents, friends, siblings and parents alike.

CREATE AS MANY ORNAMENTS AS YOU LIKE: Treemendous comes with three ornaments and a set of 8 nontoxic colorful markers

CRAFTING MADE SIMPLE: Boys and Girls alike will embrace the holidays season by making their very own handmade ornament. Sure, to become a family treasure for years to come.

ADDITIONAL ORNAMENTS SOLD SEPARATELY: If you want to create new ornaments every year, purchase additional ornaments and decorate your entire tree.
You can purchase Treemendous Ornament Decorator on Amazon.
Stay socially connected with TheEggMazing for all their latest products: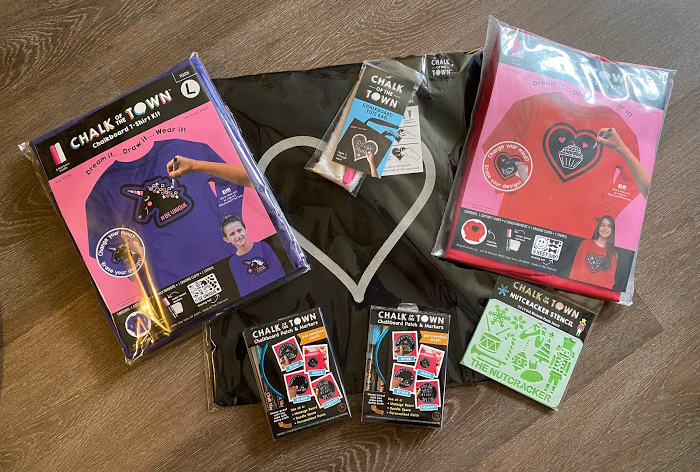 Chalk of the Town is a line of chalkboard products ranging from T-Shirt and Long Sleeve Kits to Tote Bags to Patches, allowing both kids and adults to create and design their own wearable fashion using Chalkboard markers. PLUS they're both erasable and reusable so you can design again, again and again!
All of these Chalk of the Town products can be purchased on Amazon.
Stay socially connected with Chalk of the Town for all their latest products: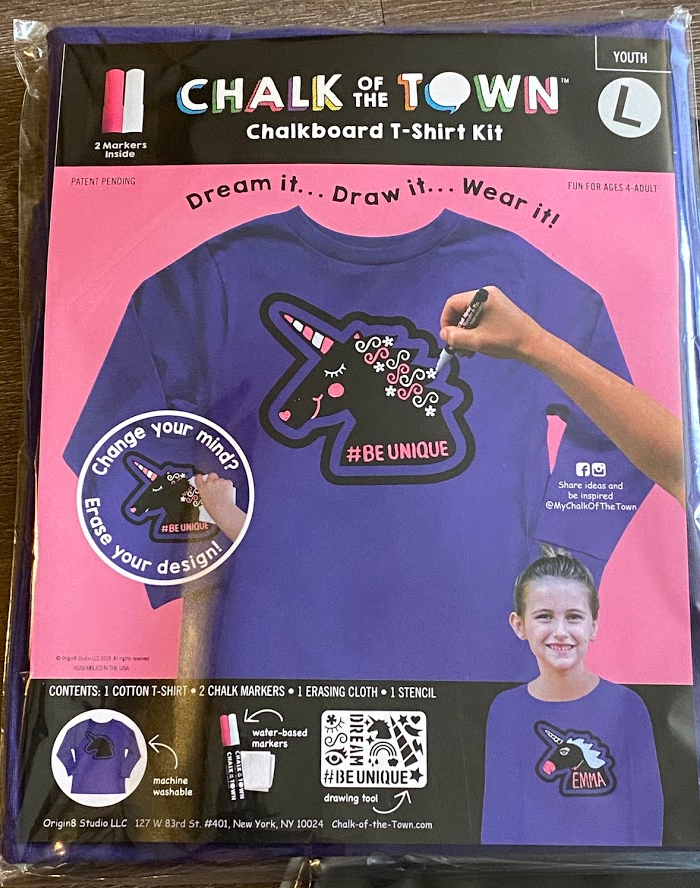 Purple Unicorn Chalkboard T-Shirt Kit
Chalk it up with the unique surface on this T-shirt that allows you to customize the unicorn chalkboard! Once the chalk marker ink dries, the design stays on until you are ready to erase. A special unicorn stencil is also included to provide a bit of magical inspiration. Here's the best part: The chalkboard can be wiped clean with water and the unicorn decorated over and over again.
Product Details
o Kit includes: 100% cotton T-shirt, unicorn stencil, 2 chalk markers (pink & white), erasing cloth
o Color your own unicorn T-shirt with bright, water-based chalk markers
o Design stays on until chalkboard is wiped clean with a damp cloth
o Available in sizes XS(2-4), S(6-8), M(10-12), L(14-16) & XL(18-20)
o Machine washable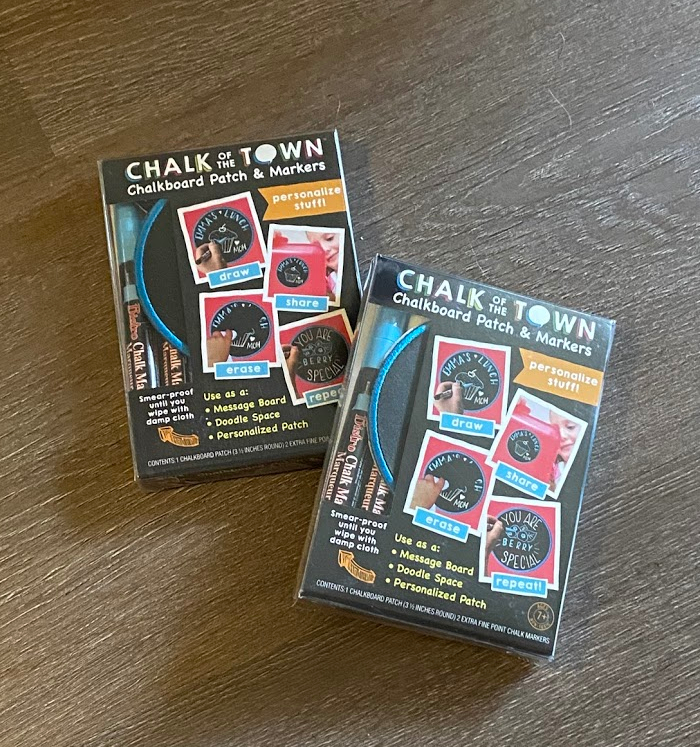 Chalk of the Town Patch With 2 Chalk Markers
Chalk of the Town washable fabric patch is the perfect way to include a new personal note with a child's lunch, every day. The patent-pending chalkboard technology on the patch allows for endless, creative, smudge-free designs
Stick to any hard, smooth, flat surface or sew to denim, a hat or a tote bag
Write or draw with the included extra-fine point chalk markers, wait a few minutes for the ink to dry and you have an instant custom message! Wipe with a wet cloth to clear the patch for a new design.
Create a new custom note or drawing every day.
Kit includes: 3.5 inch round fabric patch with a blue border, 2 water based, non-toxic chalk markers (blue and white – a finer point that those that come with the T-shirt kits); for ages 7 and up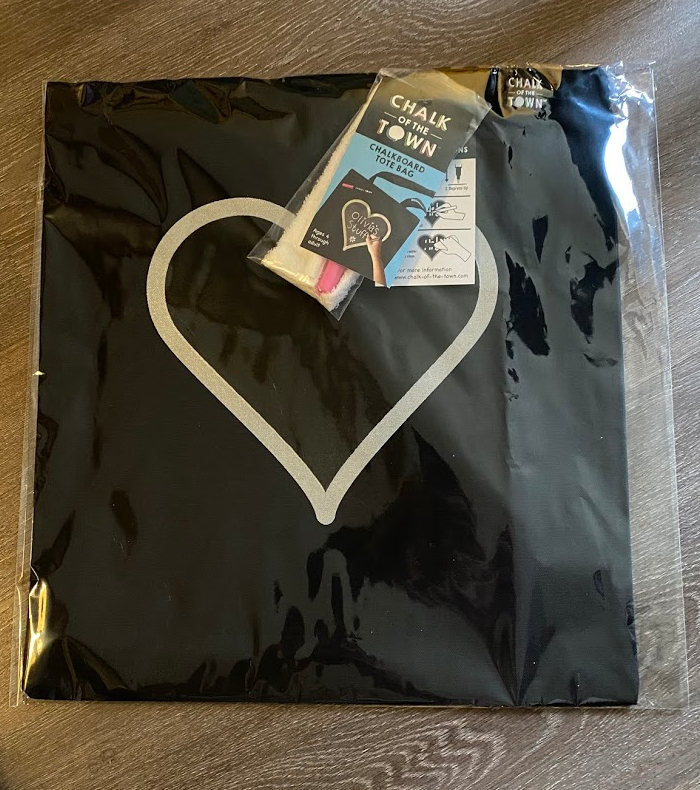 Silver Heart Tote Kit w/ 2 Markers
Both kids and adults can personalize a tote bag – over and over again! Write a quote or name, draw a fabulous design or simply a reminder to 'buy milk'. Change your mind? Wipe with a damp cloth and draw again.
Silver Heart Totes have the same patent-pending chalkboard surface as Chalk of the Town T-shirts. The totes are compatible with chalk markers and stencils used with the T-shirt product. The tote is constructed of black canvas and the chalkboard heart design is outlined with a silver border.
Tote kit includes:
​12 oz c​otton canvas tote

2 chalk markers

​Erasing​ cloth
Size: 15″W x 16″H, 21″ handles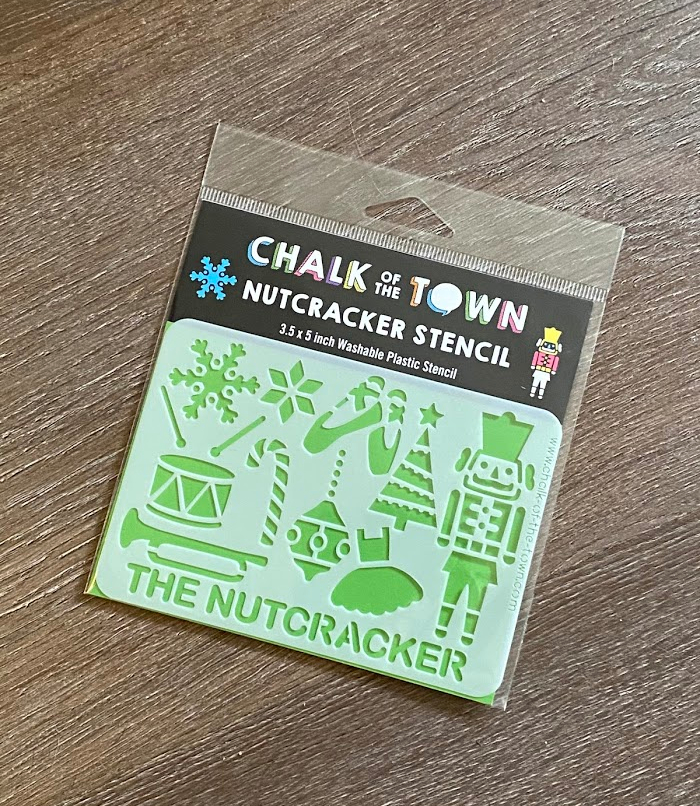 Our stencil is great for creative kids who like drawing, working with crafts, and making art by tracing; our template is great decorating a blank canvas or a Chalk of the Town T-shirt with a variety of designs

Spark the creativity of children by offering them the supplies and tools with unlimited potential; can be used with crayons, colored pencils, paint and most markers to create and decorate

Reuse again and again: our plastic stencils for kids are high quality and made from thick and durable materials

Stencil measures 3.5″ x 5″; great size for home use or on-the-go; easily wash or wipe down after each use. Please note the size, this stencil is not intended to use to make sidewalk art.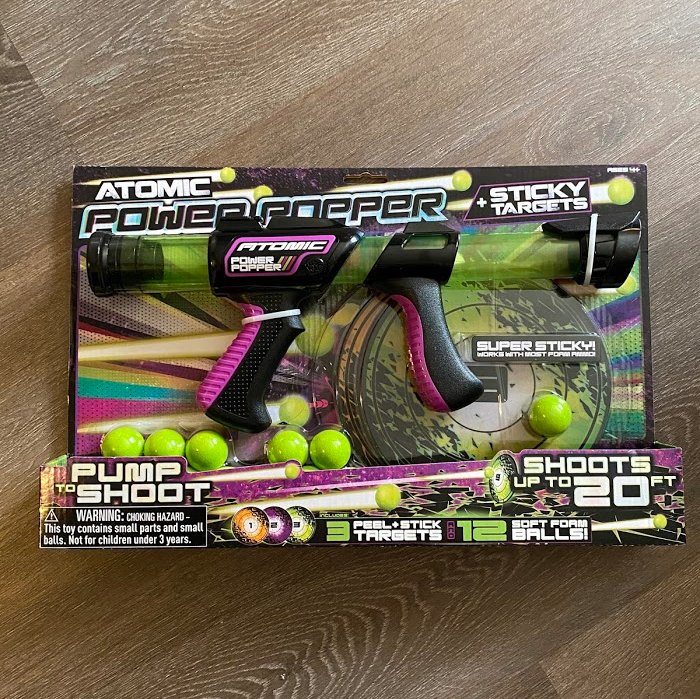 ATOMIC POWER POPPER
The classic Hog Wild ATOMIC POWER POPPER is back and better than ever – thanks to a flashy new design and cool new features! PLUS, it now comes complete with three super Sticky Targets you can use just about anywhere!
You can purchase Atomic Power Popper at Target.
Stay socially connected with Hog Wild Toys for all their latest product releases: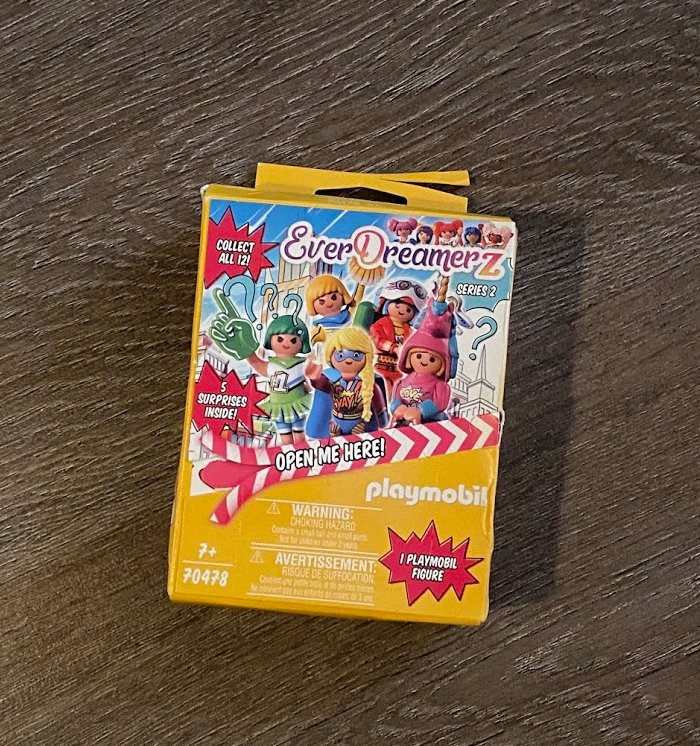 EverDreamerz Comic World Surpise Box
Unpack, discover and collect! The 12 extraordinary characters from the candy world promise endless fun! Who will find the limited edition balloon lady with the golden muffin charm? Incl. individual muffin charm, trading card, sticker and accessories.
The
EverDreamerz
squad is back! Use the magical amulet to travel into an exciting new dream world – Comic World – bursting with colors and patterns! In Comic World, new things can be created simply by drawing them, but they can also be erased. Join each girl as she discovers this magical new world, and unbox fun surprises as you go! Open, discover, and collect! Search for twelve magical characters from Comic World! Each mystery box has five surprises inside. You might even meet Colorista, a new limited edition character!
Set includes surprise character, a character-specific charm, trading card, sticker and accessories. Recommended for ages seven years and up. Warning. Choking Hazard. Contains a small ball and small parts. Not for children under 3 years.
Stay socially connected with Playmobil for all their latest products: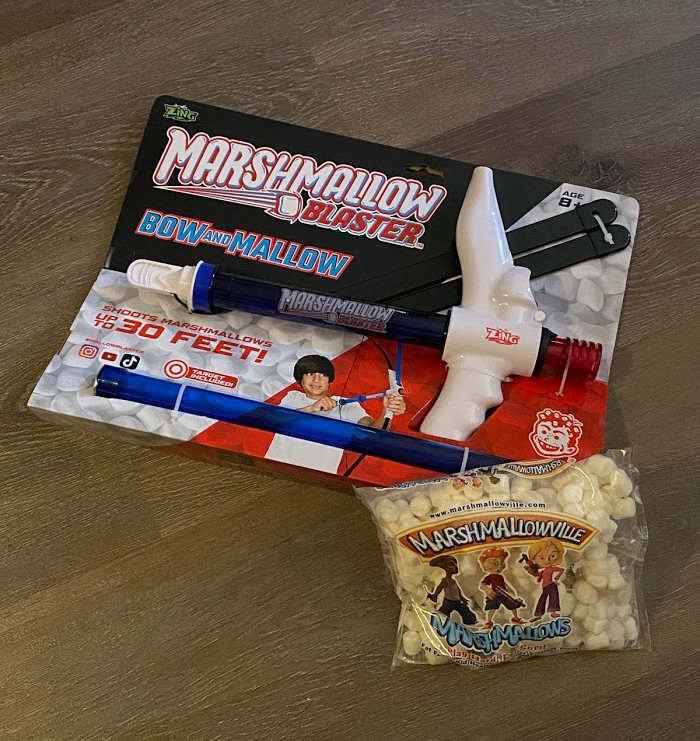 Marshmallow Blaster BowandMallow
See if you're the modern day William Tell with the highly accurate Marshmallow Bow & Mallow. Snap action fun for all ages, the Bow & Mallow shoots at a range up to 30 feet and holds 25 miniature marshmallows in one magazine for soft, non-stop fun.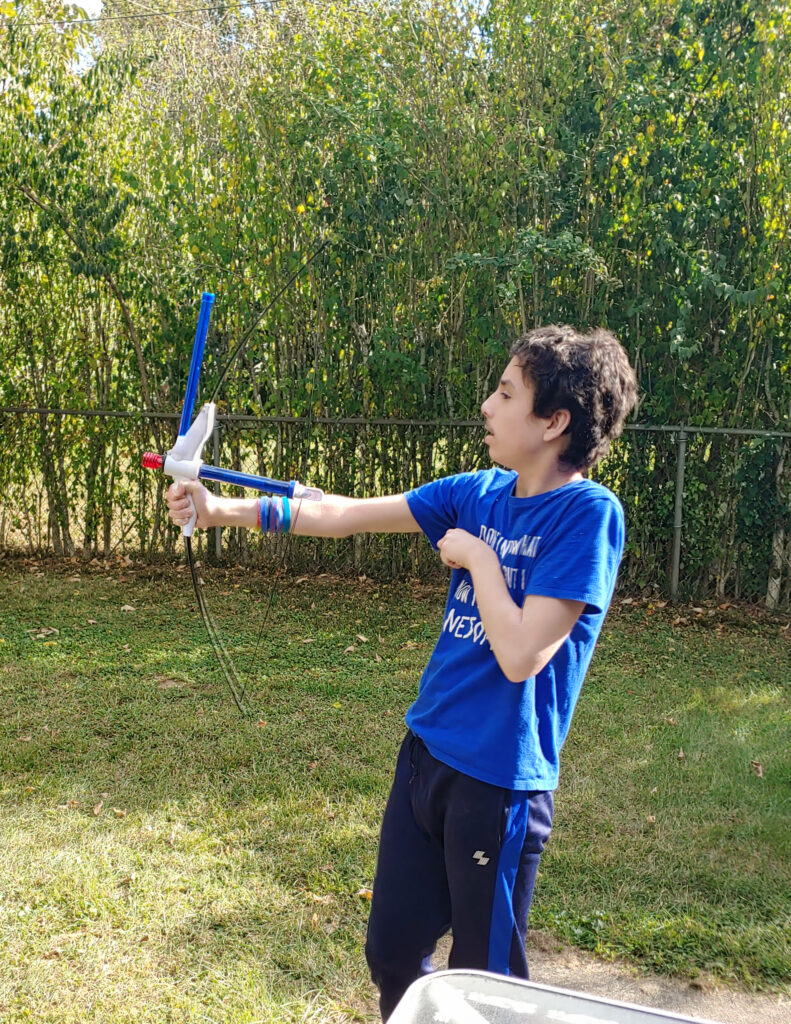 You can purchase Zings Marshmallow Blaster Bow & Mallow on Amazon.
Stay socially connected to Zing for all their latest products:
________________________________________________________________________________________________
We have added all these great products to our 2020 Holiday Gift Guide