SONIC Drive-In's Annual Limeades for Learning School Voting Campaign All October – Vote Today #SonicLimeade
This post may contain affiliate links or I may have received the product free in exchange for my honest review. See full disclosure for more information.
Help out and Give Back to Your Community!
For the entire month of October, SONIC will distribute $1 million to public school teachers across the country and your simple vote can help!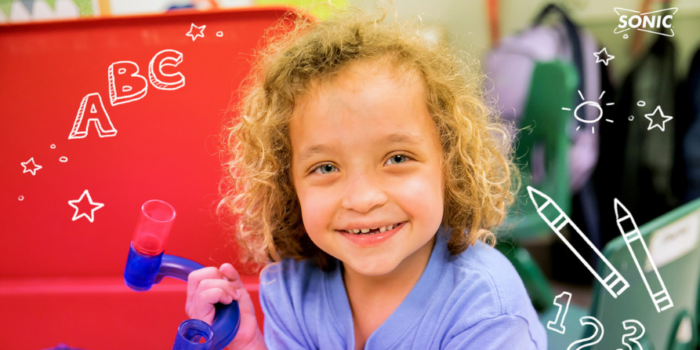 SONIC's Limeades for Learning 10th annual Fall Voting campaign is under way and you can take action today by voting and donating !
Throughout the month of October, SONIC will distribute $1 million to public school teachers across the country. Projects with the most votes at the end of each week will receive funding, while remaining projects get a chance to be fulfilled the following week as votes roll over. Anyone can show their support for a public school teacher by voting for projects that matter to them.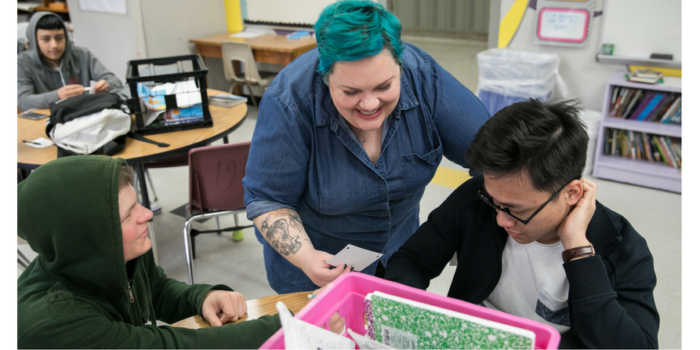 There are FOUR WAYS you can vote for teacher projects:
During the voting period, Monday, Oct. 1, through Sunday, Oct. 28, SONIC encourages everyone to visit LimeadesForLearning.com and vote daily on specific teacher projects that inspire them. There are four ways to earn votes for teacher projects throughout the Fall Voting campaign:
Vote once daily after signing up with a valid email address
Visit a SONIC Drive-In to get a bag sticker code worth two votes
Vote ten times to receive two extra votes via email
Share on social media to earn two extra votes
Public School Teachers Nationwide Need more Help!
Recognizing public school teachers needed more support, SONIC Drive-In partnered with DonorsChoose.org ten years ago. In 2009 SONIC launched Limeades for Learning with its first Fall Voting campaign.
Limeades for Learning® is a national award-winning initiative to support U.S. public school teachers in local communities.
Since the launch of SONIC's Limeades for Learning philanthropic campaign in partnership with DonorsChoose.org, SONIC has donated $10.4 million to public school teachers and impacted over 600,000 students nationwide to fund essential learning materials and innovative teaching resources to inspire creativity and learning in today's youth.
Here are a few teacher projects I supported!
There are many special places in my heart when it comes to education, but the two most relevant to me are Special Needs Education and Music Appreciation. As part of the program, I have partnered with DonorsChoose.org to donate to a few select teacher projects.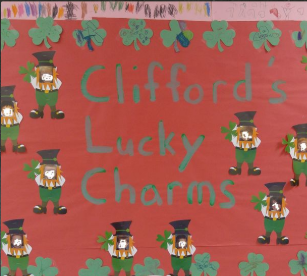 I first choose Special Needs education and happened upon Ms. Kay's project for Grades PreK-2. She is seeking math games and tools to help her 24 students learn how to work together, cultivate friendship and trust and learn imperative math skills. I finished funding her project and now she can bring her project to life thanks to her project request on DonorsChoose.org. You can read more about it here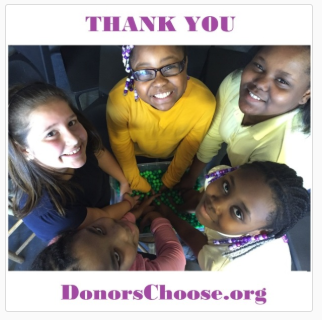 I have a personal passion for music. Since I was in the fourth grade, I have cultivated, practiced and hone the great skill of playing the saxophone. The sound a saxophone makes is unlike any other woodwind and is so melodic and soothing. When searching for another project, I came across Ms. Valiante's project for keeping woodwind reeds on supply for her clarinet and saxophone playing students.
I completed Ms. Valiante's project and now she is full-funded and able to keep reeds on hand for her students. I can attest to her words in her project, "A broken reed means a trip to the store. If they cannot afford it, it means no more music." Read more about her project here.
With the help and support of our fans, by 2021, SONIC's total contribution to local public school classrooms will exceed $20 million. You too can help!  Visit your local Sonic Drive in for more points to vote and be sure to visit LimeadesForLearning.com and vote daily for projects that matter most to you.