Squishmallow Plush Toys are the Perfect Cuddle Pal! #MegaChristmas17
This post may contain affiliate links or I may have received the product free in exchange for my honest review. See full disclosure for more information.
I have never seen a child that could resist a cute, cuddly stuffed friend. And, do we ever really grow out of that. Even as an adult, there is something whimsical and irresistible about them! Or, maybe I am still a child at heart. But, I have found the most ADORABLE pals of all! Have you heard about the launch of the super cute Squishmallow Plus Toys from Kellytoy? Oh, my! You are in for a treat! Squishmallow Plush Toys are simply adorable and are sure to be on everyone's holiday list this year! Kids, tweens, and adults alike will fall in love with these cuddly critters! In case you haven't heard of them yet, let's take a look!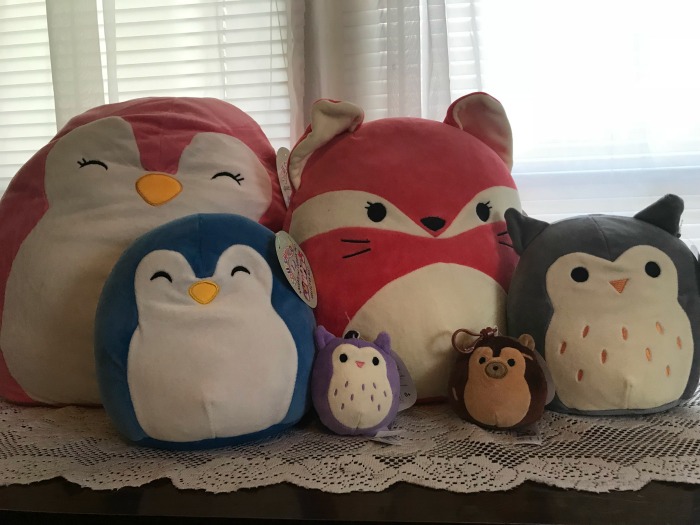 Kellytoy is one of the world's most influential manufacturers and distributors of plush toys and gifts. They have also announced the launch of its all-new collectible Squishmallows squad! Squeal! You will love the lovable Squishmallows! There are eight styles in four sizes, including pink and blue penguins, purple and grey owls, a cat, fox, frog and hedgehog.
Squad up. Squishmallow plush toys are on the way to fill your hearts with love and affection. Get to meet our favorite pals, including pink and blue penguins, purple and grey owls, a fox, cat, frog, and hedgehog. Since 2017, the Squishmallows™ collection has offered comfort, support and warmth as a couch companion, pillow pal, bedtime buddy and travel teammate. No need to feel alone, you'll have a buddy for the movies, the bedtime stories, the laughs and more!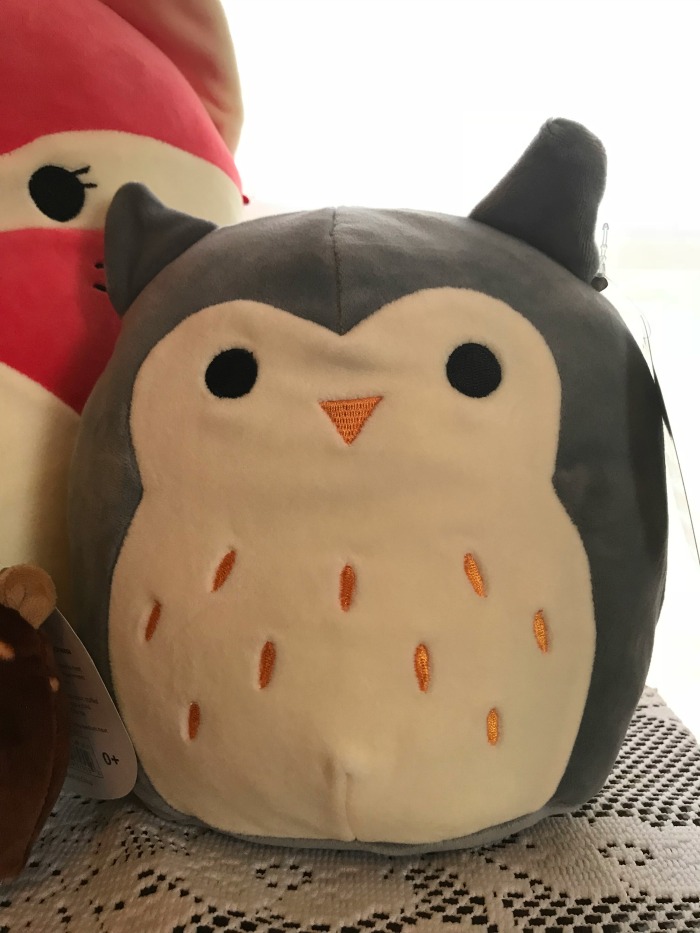 Squishmallow Plus Toys are ADORABLE!
Have you ever seen anything so adorable? These adorable characters are as cuddly as they are cute! Squishmallows make great couch pals, pillows, bedtime buddies, and travel companions.
Each Squishmallow character has a background story and its own personality. You can read their background story on its lenticular printed hangtag. It is a process that results in a 3D image that moves, depending on viewing angle.
You will get to meet Puff, a cuddly blue penguin who loves extra marshmallows in his cocoa. And, if you love to go on adventures, Fifi the pink fox is the girl for you!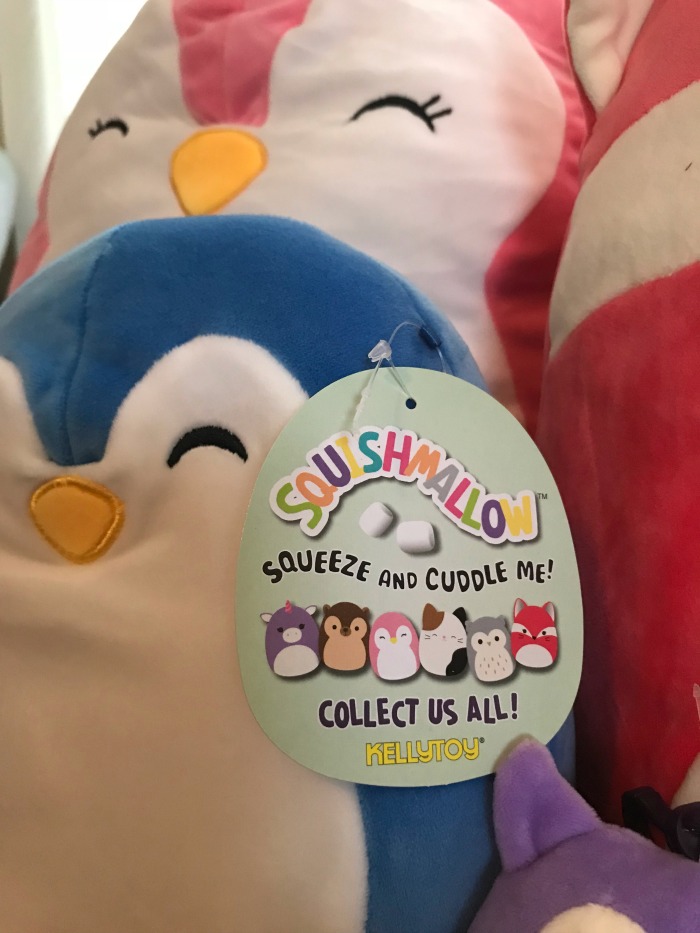 Squishmallow Plush Toys are Available in 4 Sizes:
The Squishmallow collectible plush toy line is available in four sizes. Choose from Clip-ons (3.5"), small (8"), medium (13") and large (16") sizes. Or, better yet, collect them all for a cuddly good time! They sell for a suggested retail price of $2.99, $6.99, $9.99 and $19.99, respectively.
While the lovable Squishmallow pals are perfect for kids, tweens, collectors and toy lovers of all ages will love them. And, who says adults can't enjoy them too? They make an awfully nice snuggle buddy for an afternoon nap! 🙂
The Squishmallow cuddle buddies are made of super soft spandex "EF" and polyester stuffing, which is similar to memory foam. It makes them extra cuddly and, well, squishable!
Completely Washable and Dryable!
If your new-found friend becomes dirty, no problem! Simply give them a hug and kiss and then let have a spa day. They are completely washable in warm water and dryable on medium heat.
Visit Squishmallow and meet all the cute Squishmallow Plush Toys! Which is your favorite? They are ALL sure to be a hit AND will be on everyone's wish list! Don't wait! Start your collection today!
Connect socially with Squishmallow