STEM Toy For Your Little Doctor-To-Be Veterinarian Horse Activity Set #MegaChristmas21
This post may contain affiliate links or I may have received the product free in exchange for my honest review. See full disclosure for more information.
Little Medical School, a national franchise that offers hands-on interactive programs to stimulates interest in medical science, has developed STEM educational toys that encourage problem solving, creativity, and health awareness.
Your kids will love to take care of this adorable horse, and nurse him or her back to health. Kids love to pretend and it gets their imaginations going to learn how to solve problems. This would be a perfect gift for the little ones in your life. The Veterinarian Horse Activity Set comes with everything they will need to examine and take care of this plush horse.
Aspiring veterinarians get hands-on experience caring for – and cuddling! – an adorable plush horse with the Veterinarian Horse Activity Set! Little horse lovers adopt the plush horse, then complete activities including conducting a mane to tail exam using a working stethoscope, caring for a wound, and more, eventually earning a diploma!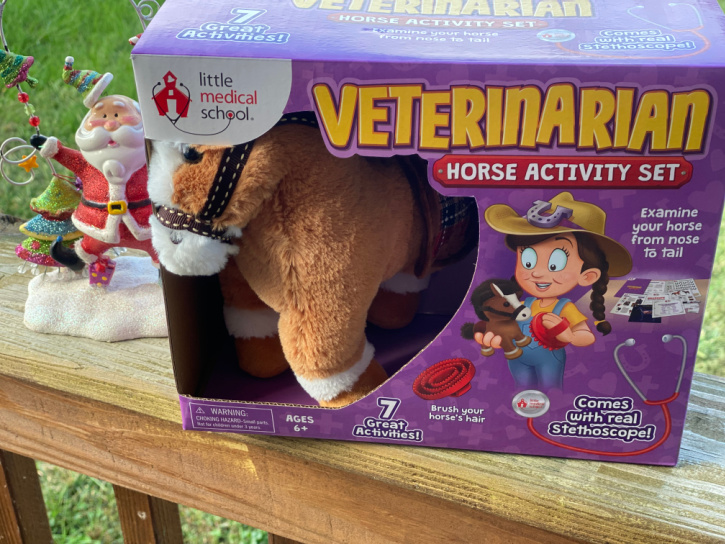 About Little Medical School:
Little Medical School (LMS) is the pioneer and leading developer of hands-on interactive programs for children with a focus on healthcare. Our STEM based curriculum for children aged 4-14, focuses on after school programs, summer camps, preschool activities, birthday parties, corporate initiatives, and more. We offer more than 350 hours of unique youth appropriate programs. LMS uses real medical instruments and educational role-play to inspire the next generation of healthcare heroes.

LMS programming may be customized to meet specific needs and budgets. Please consult with a LMS representative for further details. Each Little Medical School location is independently owned and community focused with a goal of inspiring health awareness and careers in medicine – one student at a time.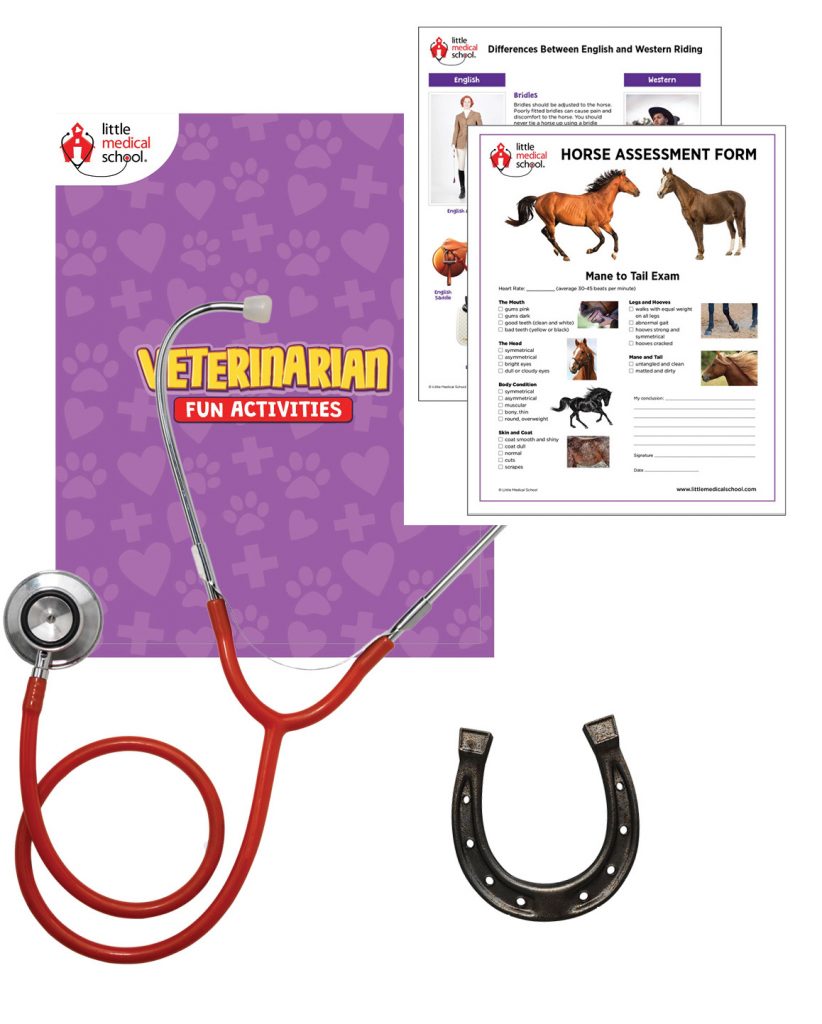 Product Features:
Adorable giftset includes a premium plush horse with adoption certificate, blanket and curry comb; real, working stethoscope; horse assessment form; English & Western riding activity: wound care activity; bones, sticker and organs sheet; horseshoe and bandage stickers; student ID badge; dry erase marker; and diploma
STEM-inspired play provides exposure to career in veterinary science
Role-play activities can be conducted independently or with a parent or friend
Kids can complete the activities again and again to hone their veterinary skills
Encourages empathy, health awareness, imagination, creativity, and problem-solving
Designed for children ages six and up
Includes:
Premium plush horse
Adoption certificate
Real, working stethoscope
Curry comb
Horse blanket
Horse assessment form
Wound care activity
English & Western riding activity
Bones, horseshoe, and bandage stickers
Organs sheet
Student ID badge
Dry erase marker
Little Medial School® diploma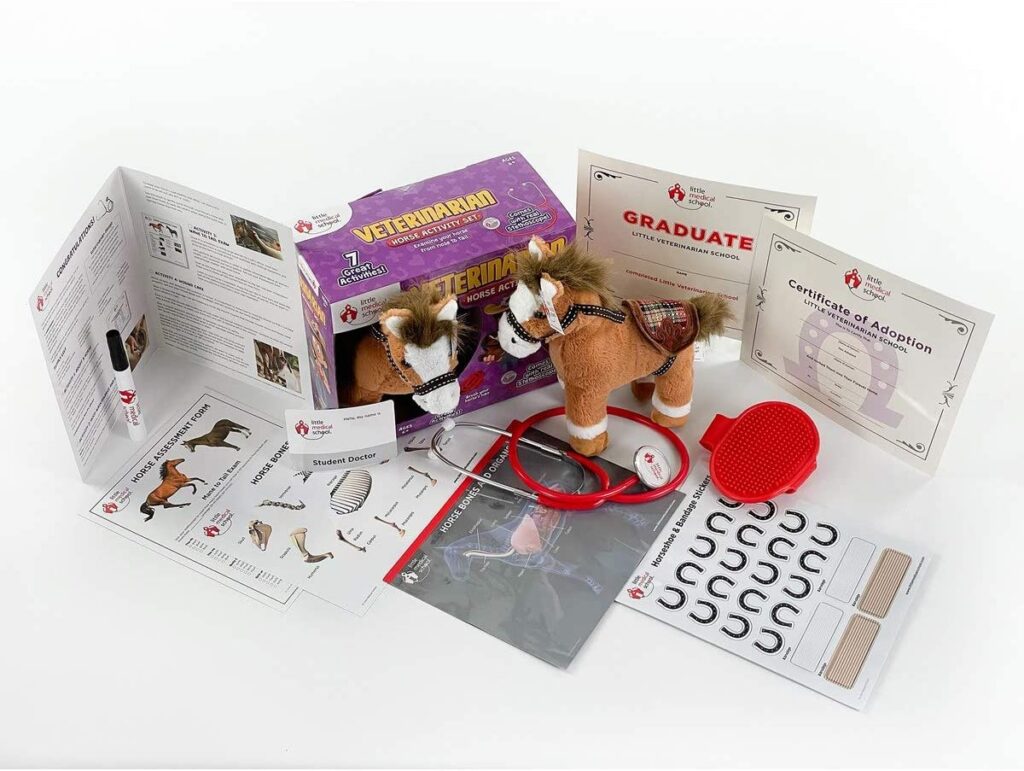 Available for purchase on Little Medical School's Website.
Stay socially connected:
________________________________________________________________________________________________
We have added Veterinarian Horse Activity Kit to our 2021 Holiday Gift Guide