Stouffer's White Cheddar Mac & Cheese is my perfect Comfort Food #Stouffers #Spon
This post may contain affiliate links or I may have received the product free in exchange for my honest review. See full disclosure for more information.
Disclosure: I am participating in a Vibrant Influencer network campaign for Stouffer's. I am receiving a fee for posting; however, the opinions expressed in this post are my own. I am in no way affiliated with Stouffer's and do not earn a commission or percent of sales.
After a long week at work, one thing I love to come home to is my DVR.  Yes I know, some may say that is laughable, but as I get older, a good night of TV, some tasty comfort food and my couch is what makes me smile most. Enter…Stouffer's!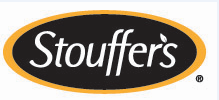 My daughter is older now, getting ready to graduate in May and will be heading off to college in the fall.  That leaves me as an empty-nester and also means cooking for one. I already feel like I cook for one, as she is gone so much with school, working and socializing.  The perfect Friday night comfort meal for me is Stouffer's White Cheddar Mac & Cheese.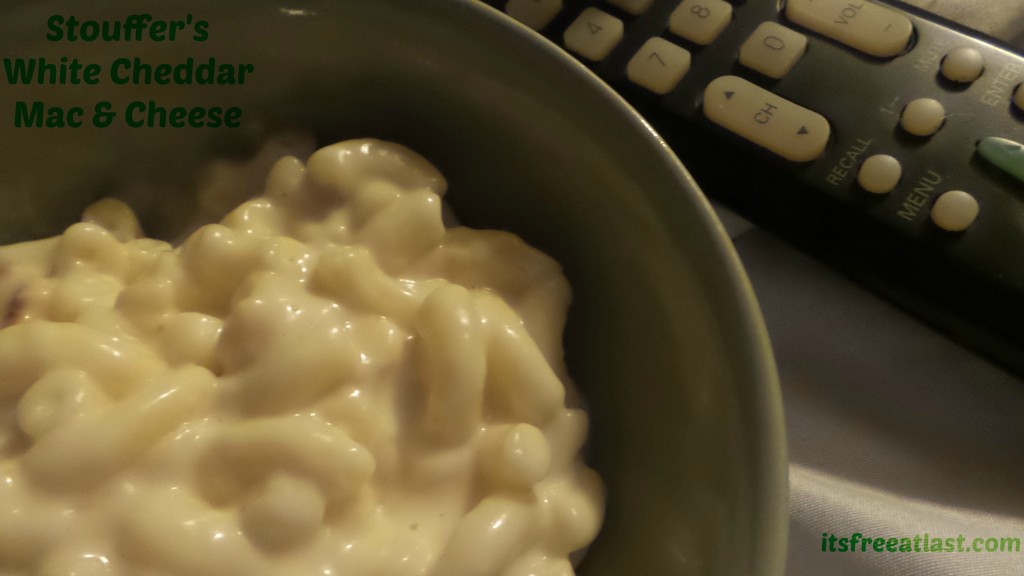 Stouffer's has introduced two new delicious flavors to their frozen meal line – White Cheddar Mac & Cheese and Garlic Parmesan Mac & Cheese.  Both are intriguing enough just with their name alone, but their taste surpasses all expectations.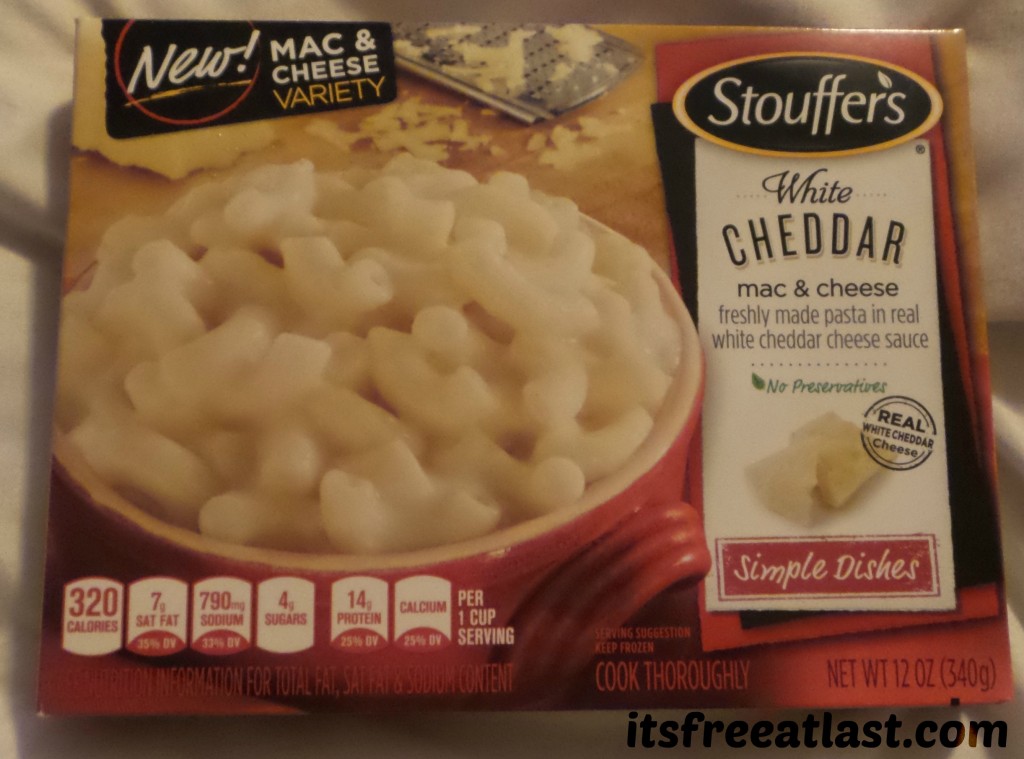 Stouffer's freshly made entrees use nothing but top quality ingredients and are simply frozen to be convenient for you. For me, frozen meals are a great meal solution when I don't feel up to making a "made-from scratch" meal after a long week of work.  I consider my Friday night's my "me" time and coming home, popping a delicious Stouffer's Mac & Cheese meal in the microwave and being able to lounge on the couch within minutes is delightful.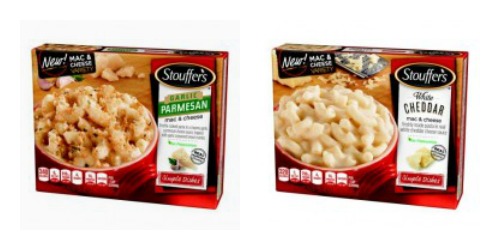 My favorite is definitely the White Cheddar Mac & Cheese.  It is filled with delicious, gooey, creamy sauce and is the perfect portion size for me.  While other's have traditional Friday night meals, mine has become the simply prepared, yet delicious and perfectly portioned Stouffer's White Cheddar Mac & Cheese!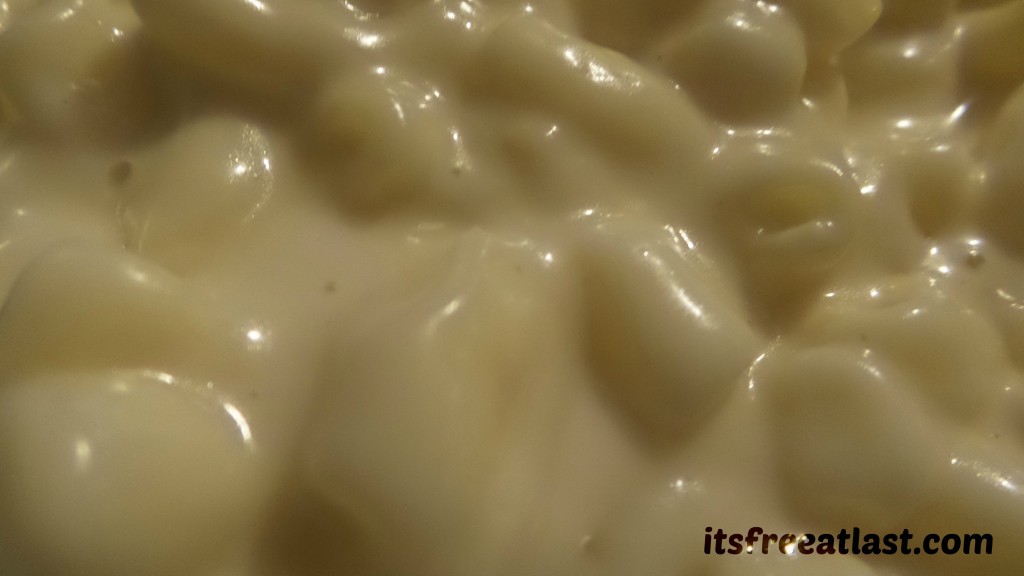 Whether you have a busy, on-the-go lifestyle or want to embrace your "me" moment, Stouffer's is the answer.  With a wide-array of flavors, you will love the variety that Stouffer's convenient and delicious frozen Mac & Cheese has to offer.  Available in the frozen food section, pick up a few packages for yourself and find that perfect "me" moment with some delicious comfort food from Stouffer's!
Stay connected to Stouffer's socially via Facebook and Twitter to get the latest news of flavors, varieties and savings.