Stress less this Spring with Superior Source Vitamins #SuperiorSource
This post may contain affiliate links or I may have received the product free in exchange for my honest review. See full disclosure for more information.
Are you taking the vitamins needed to maintain a healthy lifestyle year-round?  Spring is here and that means that my family's allergies will run rampant.  Runny noses and sniffles can be a daily struggle for us all if we didn't stay healthy with the best vitamins from Superior Source.  Superior Source Vitamins are the best on the market and give you all the health benefits you need to stay active and healthy.

What Makes Superior Source the most unique from other vitamin manufactureres?                                             
Superior Source Vitamins are MicroLingual® – "Under the Tongue Technology" works fast, as they are quickly absorbed into the body, dissolving in seconds – NO pills to swallow! By swallowing supplements, as much as 50% of the potency is lost in the high acid environment of the stomach.
"Under the Tongue Technology" means no pills to swallowing
GMO FREE and Sugar FREE
90% smaller than regular vitamins
No chemical binders or fillers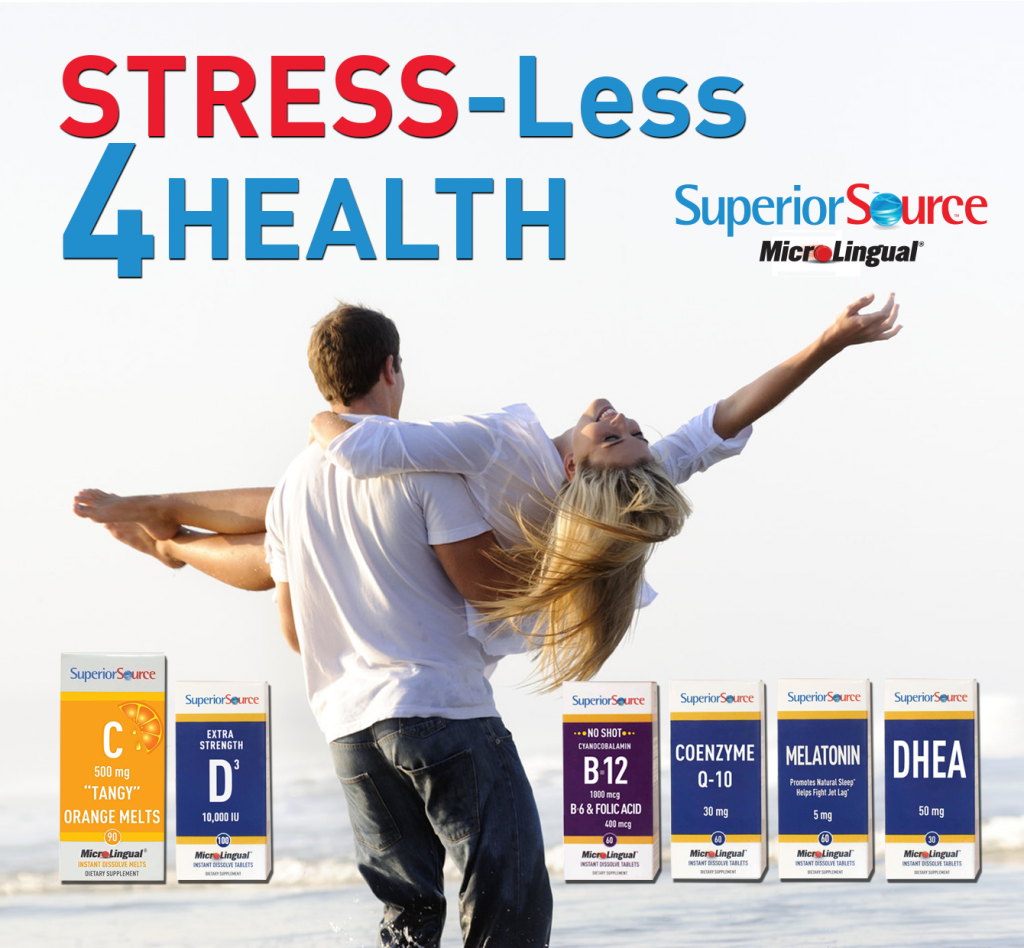 Keep yourself at peace and stress-free with Superior Source Vitamins.  Giving your body and immune system the right elements will increase your body's chance of warding off germs and viruses this Spring and allergy season, as well as stay mentally healthy with not stressing over sickness.  Superior Source has some great, April Savings on vitamins to help, including:
Extra Strength Vitamin D 1000 IU:

Vitamin D works in conjunction with Calcium to help develop and maintain strong bones and teeth. All Superior Source Vitamin D products are D3, the finest source. Vitamin D is essential in maintaining eye health and also helps maintain skin, teeth, eyes and the immune system.

 CoEnzyme Q-10 (CoQ10) 30 mg is present in most energy-producing areas of the body and appears to have a connection to the support of healthy heart function among other possible protective and regulatory functions.
 Vitamin C "Tangy" Orange Melts 500 mg: Vitamin C is an essential nutrient that cannot be produced by the body, therefore it must be replenished daily. Vitamin C also provides support to the body's immune system, very helpful in a season where people catch colds and flu. No sugar is added.
 Vitamin B12 / B6 / Folic Acid:

These vitamins work synergistically to support healthy heart function and provide essential nutrients for the cardiovascular system. Folic Acid promotes the production and maintenance of new cells and supports nervous system health and energy metabolism.

 Melatonin acts as a natural aid for healthy sleep regulation and the promotion of normal sleep cycles during travel. Chamomile is an herb that works together with melatonin to promote calmness and restfulness.
 DHEA is a natural precursor to testosterone and estrogen and may support sexual energy and vitality. DHEA also promotes bone strength. DHEA levels naturally decline with age, making Superior Source DHEA an excellent choice for supplementing this important hormone.
Be sure to stock up this Spring season on the essentials for you and your family.  The best part is that Superior Source allows you to try some of their products to see how great they are and work for everyone. Simply like the "Superior Source Facebook Page" and take advantage of these great offers to keep you and your family healthy this Spring Season!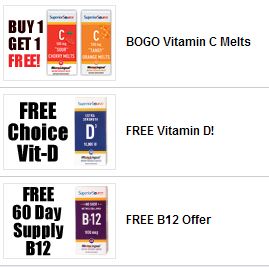 Remember, you can purchase all Superior Source Vitamins at major retailers nationwide like Whole Foods and Vitamin Shoppe and major online retailers like, Vitacost, iHerb, Puritans Pride, Swansons and Lucky Vitamins.