Do you have what it takes to own a small business? Read more about Supercuts Franchising Misconceptions #Franchising
This post may contain affiliate links or I may have received the product free in exchange for my honest review. See full disclosure for more information.
Disclosure:  I received compensation for this post from Business2Blogger & Supercuts.  Regardless, all opinions are 100% my own.

Owning a small business doesn't mean you have to have a niche in that field.  Just some good business savvy and sense can get you started.
Take cutting hair as an example.  I know that haircuts are something that people need often and can pay top dollar to look and feel great after the perfect cut and style.  I now virtually ZILCH about haircutting, other than I pay someone often to keep me looking fresh and feeling great.  I do; however, know some things about running a small business.  With my knowledge, teamed with a great staff of stylists, opening a Supercuts Franchise is something anyone could feasibly achieve and pave the road for a successful future.
Some common Supercuts and franchising misconceptions are:
This business is for hairstylists. It's not a serious business for people who aren't hairstylists.
You need to know how to cut hair to open a Supercuts franchise.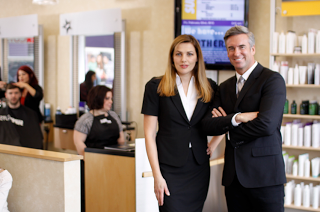 The Truth about Supercuts and Franchising:
The hair care industry is stable. It is a need based business, not a want based business. (Frozen yogurt is a want, but a haircut is a need, both in good times and in bad.)
 Cutting Hair cannot be made technologically obsolete.
 Services must be performed by a licensed professional, you won't ever be cutting hair, you will be in charge of running the business instead.
 It's simple to own a Supercuts. You don't have a high amount of staff, inventory costs are low, hours are especially reasonable compared to other franchise industries such as food, automotive, child care, fitness, etc.
 The Supercuts brand is widely recognized. It's also backed by national advertising, robust web and mobile presence and the Supercuts brand is sought after nationally.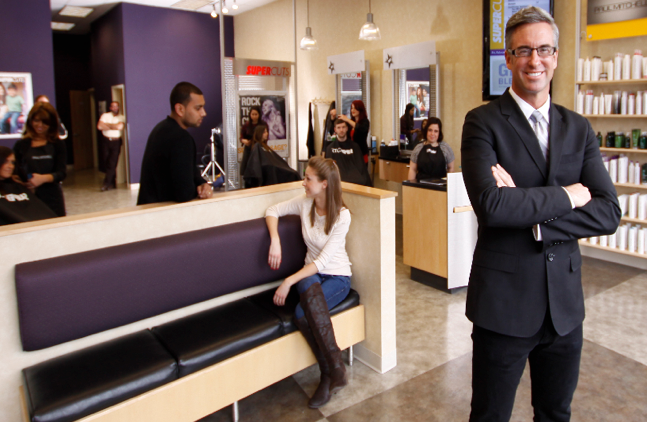 One of the easiest franchises to own, Supercuts is a perfect to start your own business.
As a Supercuts franchisee, the first thing you should know about running a hair care franchise is that you don't need to know anything about hair. The professional stylists will keep up to date with continuous and ongoing education from Regis Corporation. As an franchise owner, you will be the expert in:
Recruiting a strong staff
Establishing ties to your local community
Selecting and implementing marketing plans
Building income by executing company strategies
Empowering employees by delegating responsibility
Working with Regis to ensure the growth of your company
Providing vision and accountability for operational excellence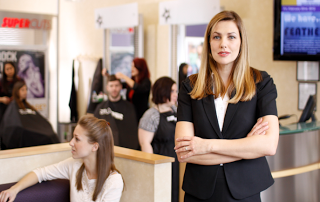 Also, as the franchisee, you will benefit from various areas of revenue opportunities, including:
Haircuts: The core of our service offerings include three haircut options: the Supercut™, the Supercut Jr.™, and the Supercut Sr.™
Salon Services: Supercuts salons offer a full range of services that include: shampoo conditioning treatments, blow dry/styling, beard/band trim, hair coloring, waxing, and our Tea Tree Experience.
Hair Products: We offer an assortment of some of the most popular brands in hair products today including: Paul Mitchell, Matrix Biolage, Redken, It's a 10, Nioxin, and American Crew.
Sound like something you would be interested in doing?  I know I would.  Consider starting a small business of your own today, and what better way to do so than with a large, reliable company like the Supercuts family.