Tackle Pests and Bugs with BugMD Plant-Powered Bug Spray
This post may contain affiliate links or I may have received the product free in exchange for my honest review. See full disclosure for more information.
As we settle into the winter season, that doesn't mean that those pesky pests that bother our furbabies take a break. My dogs can still scratch, itch and get irritated by fleas and ticks, no matter what the season.
Instead of using harsher topicals that include pesticides and chemicals I cannot even pronounce, I have recently made the switch to a plant-powered treatment that is just as effective and better for them and the environment…BugMD Flea & Tick Spray!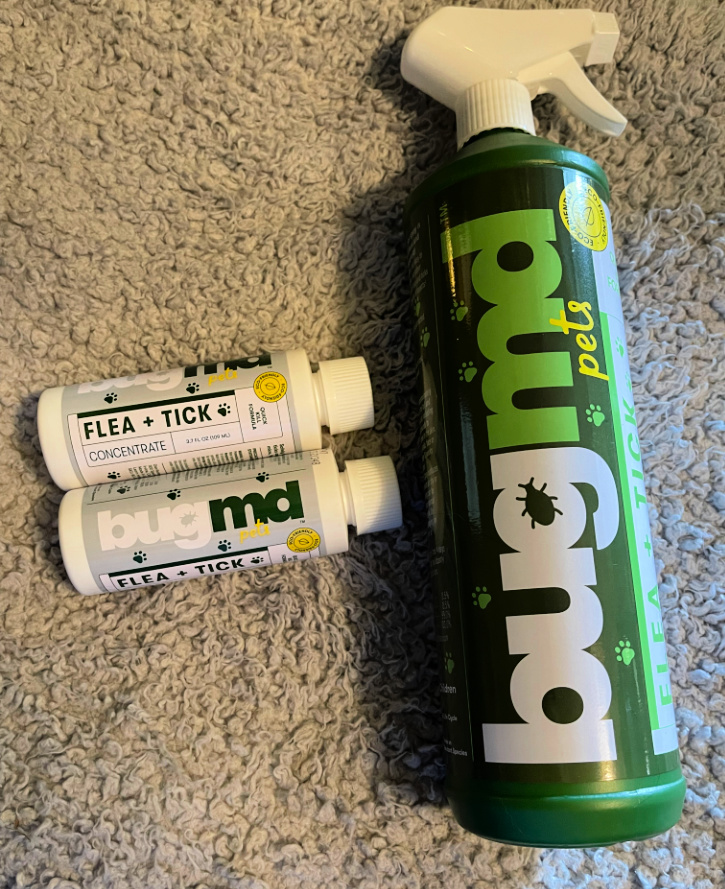 About BugMD
At BugMD, our mission is to create the most effective solutions for household pest problems without using nasty ingredients.

Each product is rigorously tested and quality-checked to meet our high standards before it ever reaches your doorstep.

You can rest easy knowing our team of experts works tirelessly to deliver formulas backed by a potent mix of science and Mother Nature.

We promise to never stop searching for new and innovative ways to carefully free your life of any "unwelcome guests."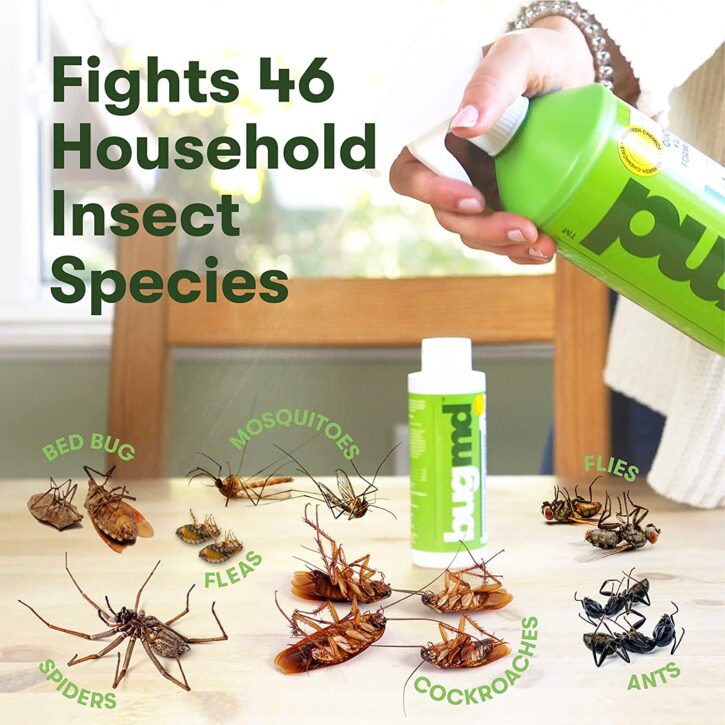 BugMD's Essential Pest Concentrate effectively eliminates and kills 46 household pests including roaches, fleas, bed bugs, ants, mosquitoes, spiders, moth and more. Plus, it works on insects in any life stage: eggs, larvae, and adults.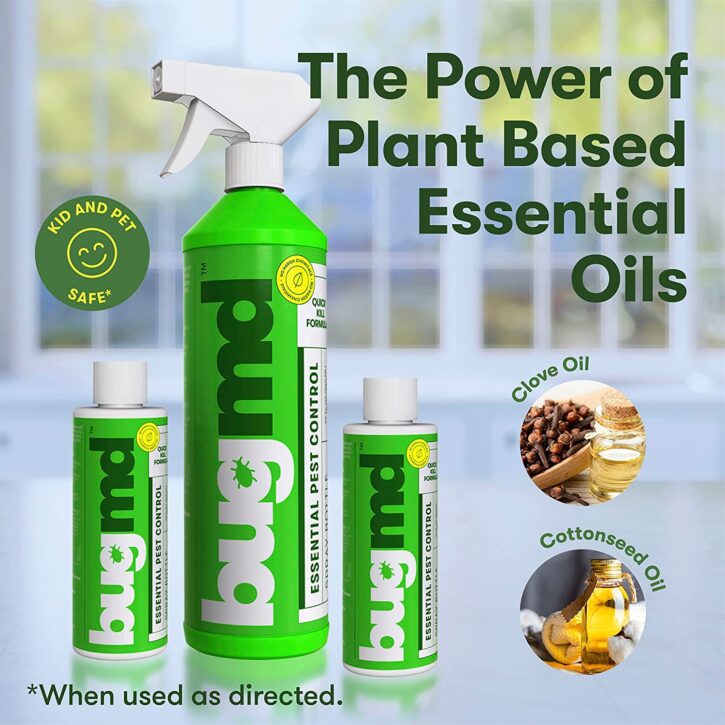 BugMD was created to be family and pet -friendly. BugMD insect spray uses powerful clove and cottonseed essential oils, which have been used for centuries as a powerful insecticide.
Gentle enough to use around kids and pets (when used as directed), yet powerful enough to clear-out pests. Simply spray any area and allow it to dry for effective pest control.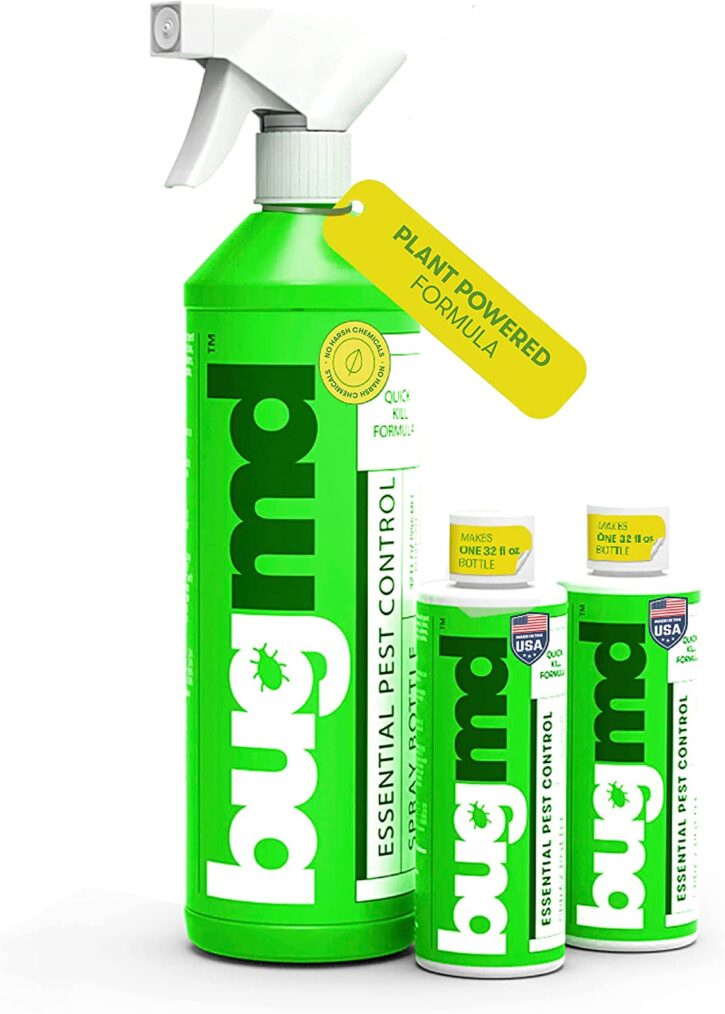 Each BugMD kit comes with our long-lasting, reusable "Forever" spray bottle. Help do right by your loved ones, your pets, and the planet! Help put a stop to the endless waste caused by single-use plastics.
It is easy to use. Simply mix one bottle of Essential Pest Concentrate with water in your spray bottle, and spray directly onto pest and problem areas. BugMD kills all kinds of household pests on contact. Plus you can spray it virtually anywhere.
Are you ready to take back control of your home and outdoors and not let the pests bother you and your family and pets any longer? Arm yourself with BugMD today and take back your space, help the environment and enjoy life pest-free. The starter kit, along with other BugMD products are available on Amazon and select retailers.
Connect socially to see what all BugMD has to offer