Talking with Dave Filoni, Executive Producer of STAR WARS REBELS and BRAND NEW Sneak Peak #StarWarsRebelsEvent #StarWarsRebels
This post may contain affiliate links or I may have received the product free in exchange for my honest review. See full disclosure for more information.
During my recent trip to San Francisco for the press junket with Rogue One: A Star Wars Story, I was part of an exclusive group that were the only ones to experience a preview of the first two episodes of this season's Star Wars Rebels,"Ghosts of Geonosis – Part 1 and Part 2"..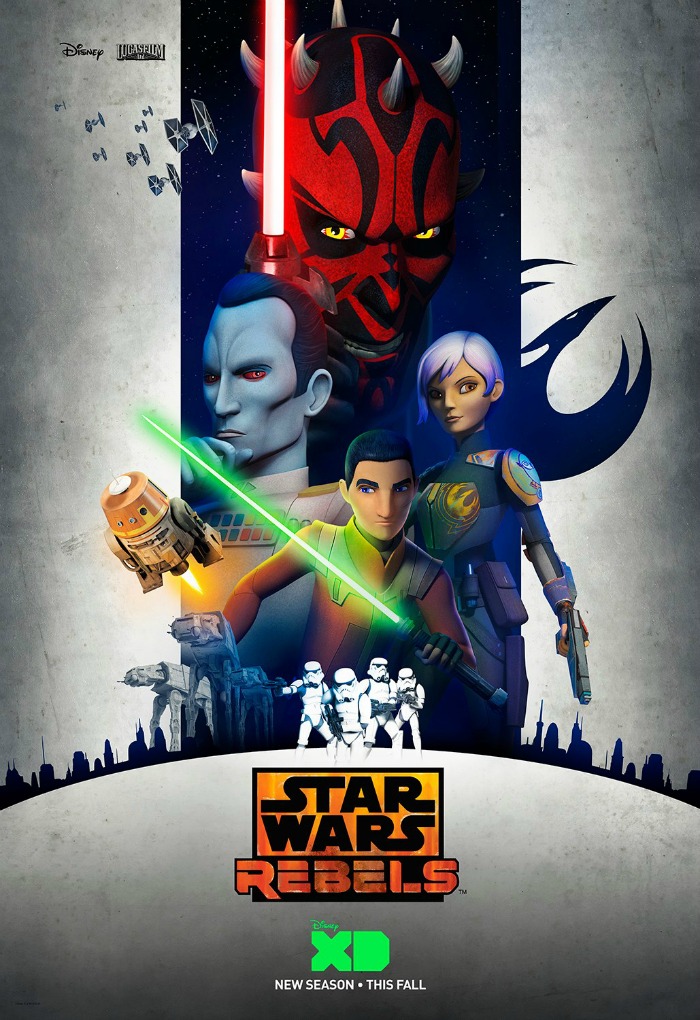 We also got a chance to sit down and chat with the Executive Producer, Dave Filoni, and get some inside scoop on what to expect with Star Wars Rebels and what it is like producing such an amazingly fun show.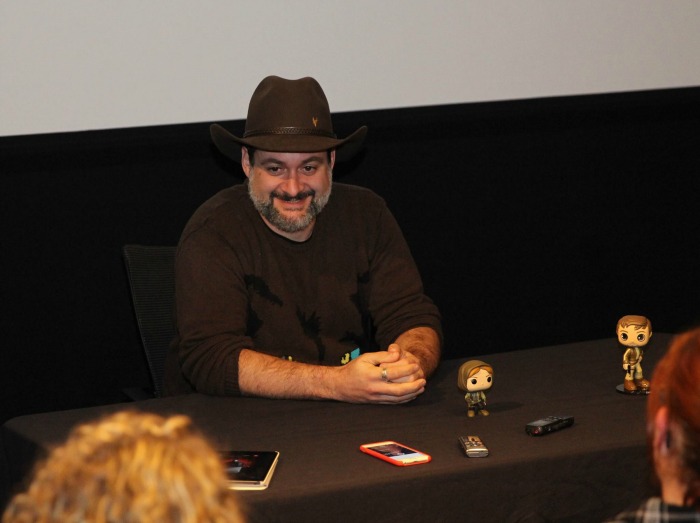 We immediately started talking about Star Wars Rebels and how much we loved the new episodes, especially with the addition of Saw Gerrera, portrayed by Forest Whitaker.
I know with all these big movies coming out, we still have our TV series, but it's neat when we can have things kind of coexist, which is really fun. For me at least, it continues the adventure… For kids, especially once they leave the theater. So, I had to imagine it after I left, with my brother, which is also good. I would have loved to have a show like REBELS. 
We asked about Star Wars Rebels and his creative process into creating the story lines and characters.
It's not that difficult, it's just all one big story. You'd never really think in terms of like, 'Well this piece is a movie, this piece is a book, this piece is a TV series', because you just know these characters. I know Saw because I helped introduce the character of Saw. So when they were doing stuff with him in the movie, my office is right next to Kiri Hart of the Story Group andwe talk all the time, and ask questions. So it's really just like any good storytelling.

It's a bunch of people having discussions and talking about the things they like, things they don't like, getting different opinions, and then, I always feel strongly about them going off and making their choices. I did Saw for the part that I had to do him (for) and CLONE WARS set him up. I was excited that anybody could see where that went. So if anything, you're more involved and that has huge pluses because you get to see it, but at the same time, it's like you've seen it and you've read it and then you work on it. So you keep trying to find, for me as a fan, little pockets of STARS WARS that you don't know, which are almost treasured for me at this point. You know, I would be lying if I told you it's not really fun, even 12 years later.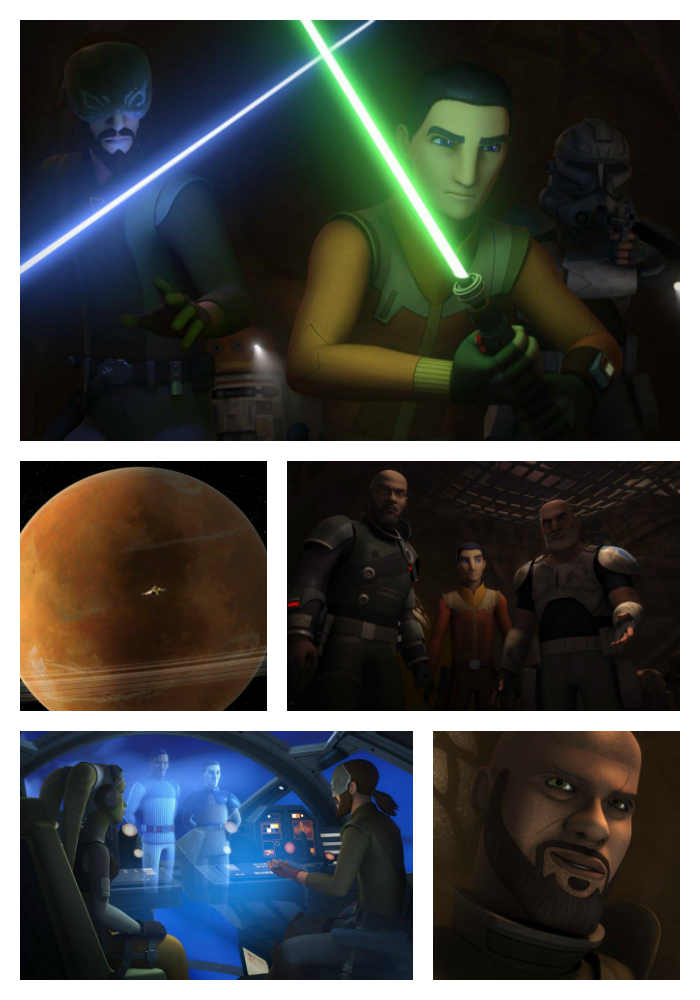 We wanted to know more about his own story telling versus taking other existing story lines and added to them.
I never really have a huge feeling about tying in. A good story didn't need me, they hunt me and my help. The STARS WARS universe was great before I got there, it'll be great long after I'm gone. That's just how I feel about this, it's not my story. I'm privileged to be in a position where I get to add to it. I'm very grateful for that. But when I look at the work we've done in animation especially, and the characters that we've added with Captain Rex, we had Chopper and Ezra, Sabine and Kanan and Hera, adding those characters can give us dimension in ways that the franchise didn't have before.I think it's telling the stories that's been long overdue. So we've been telling the stories and adding dimension to these characters. That's the great part. It's fun when you have a tie-in, but I like it when it's more of a wink. It's not something that was ever missing, if it was important, they would have done it. So I've always kinda looked at it that way. I learned a lot of that from my years of working with George. So it's fun to do, but you have to be careful that (you) don't overdo it, that your fandom doesn't get in the way of telling a good story.
When you see these new episodes and the addition of Forest Whitaker as Saw Gerrera, you will see just how much detail goes into creating the animated version for each character. We asked Dave more about working with Forest Whitaker.
It was a huge benefit to us. Anytime that you see, we have an attitude about the characters, which is, if the person that kind of originates the role, the person – especially on screen, we want as much continuity for the audience as possible.

He (Forest) is a very big STAR WARS fan and a lot of these actors do as much because of the opportunity, because they love it.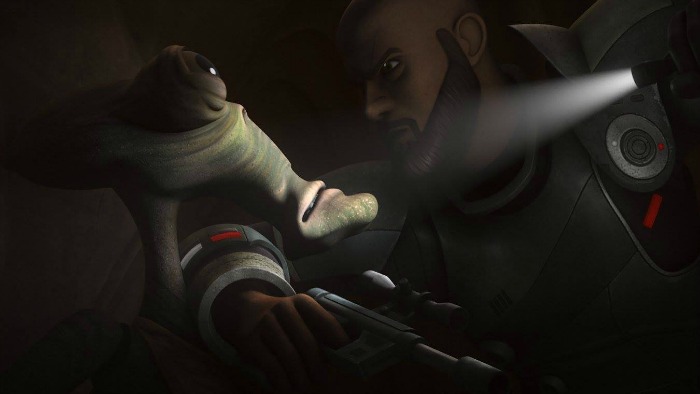 So when they say the character's gonna continue, they absolutely would like to continue being the character. They don't really care what form it's in. And so it's always exciting when we have people come and maintain their character. You have great continuity. They're always incredibly gracious and super fun to work with. It might not be the last one you see him in that regard, on REBELS.
He was fantastic, it's one of the secrets too, when you're a very good director, you just have a really great actor. So he doesn't need a lot of advice – I just gotta put him into place and tell him what's going on. And he's just fantastic.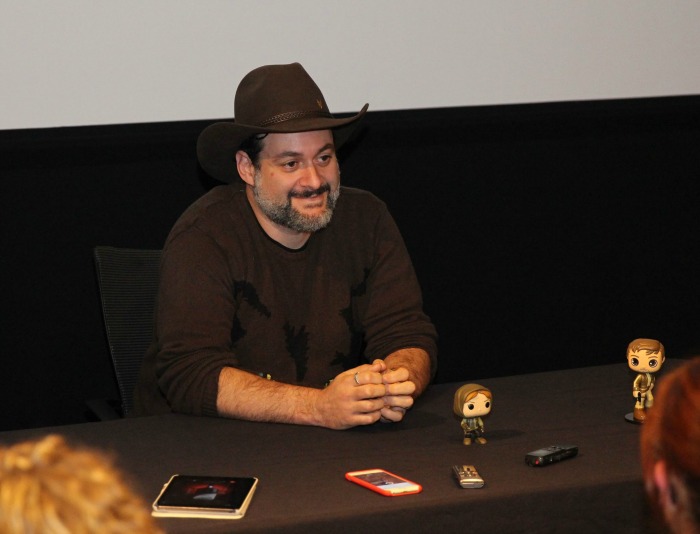 We wanted to know after working with George Lucas for so many years, what was one of the big things that George taught him.
There are so many things. I mean, we had all kinds of sayings in editorial. Mainly it was editorial, how to look at the story, how to cut the story, how to move things. I torment everybody with it. The script, in that sense, is just a beginning point. It's not ever per word. So the scripts that will always go the easiest for me is the ones that I write ahead of time.I know how I'm gonna shoot it the whole time.

But there's how you write something, and there is how it needs to be shot and those things can conflict and then you see the lines need to change and you don't have all these sets and all these characters all the time. So yeah, he just taught me to be incredibly flexible with the opportunities that are on hand. And when you see something, to go for it. It's better to attempt to do something great than to just stay safe. He will push and we would look at some stuff we were doing, and he would say, 'You know, we're right on the edge at this time, this is either really gonna work, or people are gonna hate it. But we're gonna go for making this great.'

He used to say, 'Dare to be great.', which is something I always say to my team, and it seems simple, right? Of course, everybody thinks that when they start out. It's amazing how many times you pull yourself up or you hold back or you get afraid. In STAR WARS as with everything, fear is the root of everything that is failure and jealousy and greed and evil. I mean, it's all, that's my real education, is in The Force. That was the biggest education.
My favorite part of this episode – Klick Klack! You will love him when you see him. We wanted to know how much of Klick Klack we will see this season.
He wins you over, right?

GROUP:    YEAH!!!!!!!!!!!

That's great! If you're responsive to anything like the Geonosians, I'm sure there'll be like a comic book or a novel of Klick Klack!
We has such a great time with Dave and really enjoyed the sneak peak of these first two episodes. I cannot wait to see what adventures the characters get into this season, and see how long Saw Gerrera will be with them.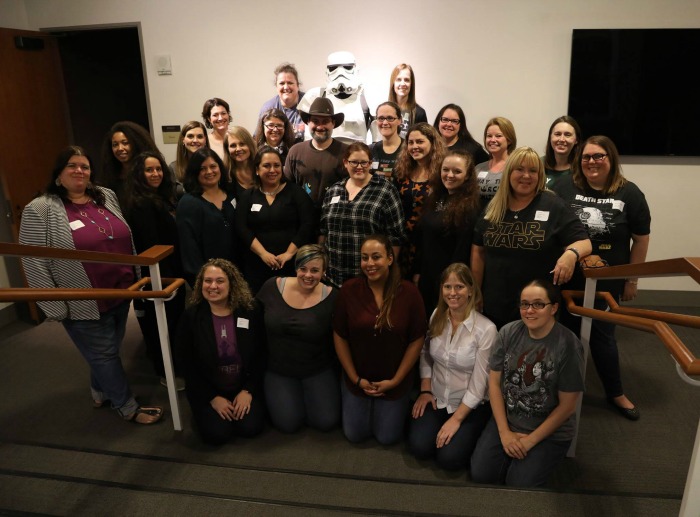 Are you excited to see the new season of Star Wars Rebels?? It really ties into some of the characters with Rogue One: A Star Wars Story and you will not want to miss an episode.
Check out a sneak peek of the newest episode here:
Be sure to stay connected socially with Star Wars Rebels for the latest show information and excitement
Interview Photo Credit: Louise Bishop
Disclosure: I was provided with an all-expense paid trip as part of a press Junket with Disney to cover this and all Rogue One: A Star War Story media.