Tap Into Your Imagination with Henri's Hats by Pixar Animator Mike Wu
This post may contain affiliate links or I may have received the product free in exchange for my honest review. See full disclosure for more information.
New from the Disney·Pixar Artist Showcase series comes Henri's Hats by Mike Wu (Disney Press), an imaginative story about going on adventures through family artifacts, featuring a sweet grandson and grandpa relationship, and heartfelt message that will encourage families share their own stories.
On the train ride to visit his grandpa, or Papa, Henri is only interested in his game. But then George the dog steals Henri's hat upon arrival, so Henri makes chase and finds himself in front of a trunk full of hats.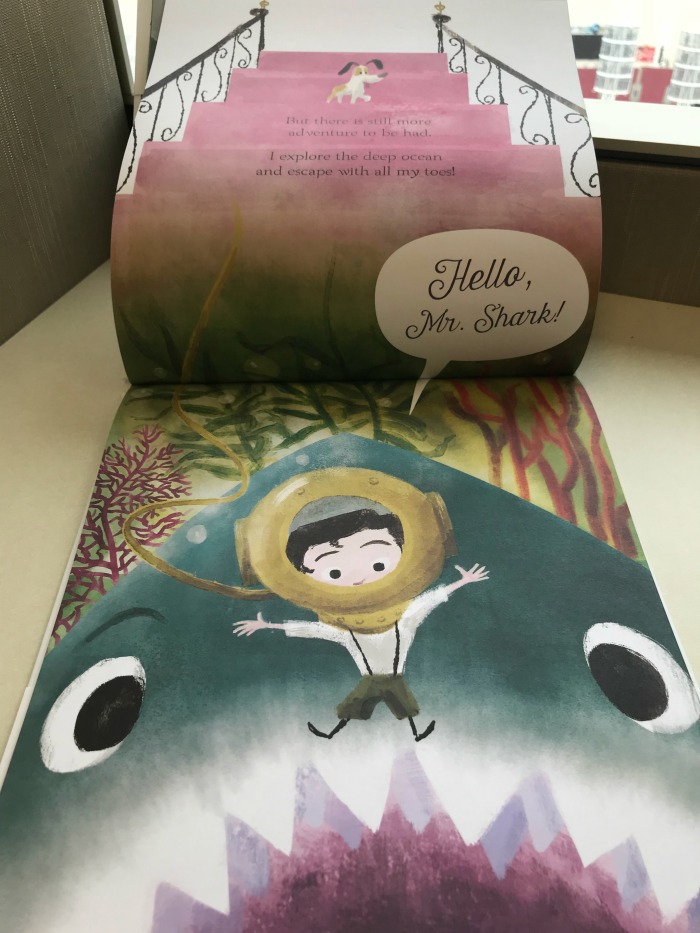 Henri tries on each hat . . . and imagines himself a race car driver, a sea captain, a flying ace, and more! But when Papa finally catches up to Henri and George, and Henri hears Papa's stories, real stories, that when the real adventure begins!
Mike Wu is the author and illustrator of Ellie, which was selected as NPR's best of 2015, and the follow-up, Ellie in Concert. He is also the illustrator of the Oodlethunks series. When he's not making books, he animates at Pixar Animation Studios, where he has worked on Toy Story 3, the Cars franchise, Coco, and the Incredibles films, among other movies. He attended the California Institute of the Arts, and he is the creator of children's clothing and gift line Tiny Teru. Mike lives in the Bay Area with his family. Visit him online at theartofmikewu.com.
About Pixar Animation Studios Artist Showcase Books
This series of picture books puts the spotlight on the incredible artists of Pixar Animation Studios. The pages of each book showcase the personal work of one of these talented artists and introduce a brand-new world and characters.
Henri's Hats is now available in major bookstores nationwide and online at Amazon