Teach Kids to Tell Time with ERTT Clock #MegaChristmas19
This post may contain affiliate links or I may have received the product free in exchange for my honest review. See full disclosure for more information.
Telling time is one of the most important things we need to know in life, and teaching kids can sometimes be difficult. With this clock from ERTT (EasyRead Time Teacher) it will make teaching your little ones a lot easier. It has colorful numbers that will get their attention, large numbers they will be telling time before you know it. Make learning time fun and easy!
This will make for a great gift for the little ones in your lives or for your favorite preschool teacher!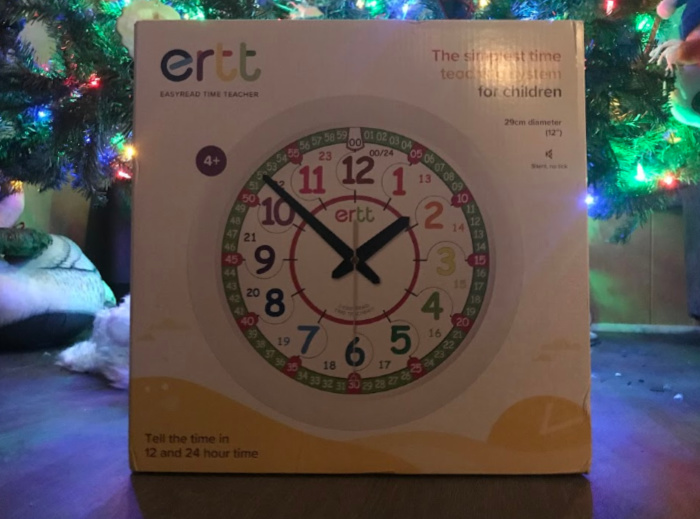 About ERTT (EasyRead Time Teacher):
We are a family business dedicated to helping children and adults overcome the problems encountered when learning to tell the time on analogue clocks.

The business was started by Roger Shackleton in Sydney, Australia. Roger is a winner of the Australian Design Award and designed the 'EasyRead Dial' and the 'Three Step Teaching System' after finding it extremely difficult to teach his daughters to tell the time using regular analogue clocks.

Roger's business started in 2011 under the name 'Theme Time Australia' and was featured on the popular show 'Good Morning Australia' with Bert Newton.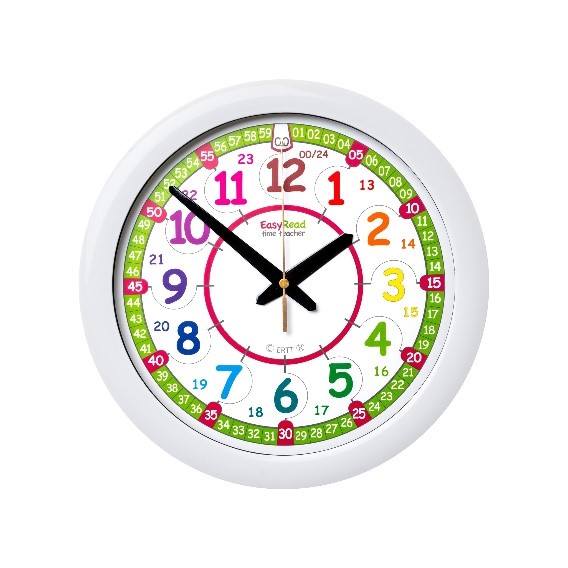 ERTT wall clocks are perfect for helping children learn to tell the time at home and at school. Clear designs and simple teaching methods make it easy for children to learn the time in terms of 'minutes past and to' the hour or '12 /24 hour' time. Teach your children using our straightforward system and they will quickly master this essential life skill.
12″ diameter, colorful design, silent mechanism – no annoying ticking. Ideal for bedrooms and kitchens.

Teaches the time in 12 & 24 hour format using EasyRead Time Teacher's simple 2-step teaching system.

Easy to read and understand – the hands and unique face design always tell your child exactly which numbers to read.

Part of a professional time-teaching range, used for learning at home and at school.

Matching children's wristwatches and teaching aids are also available.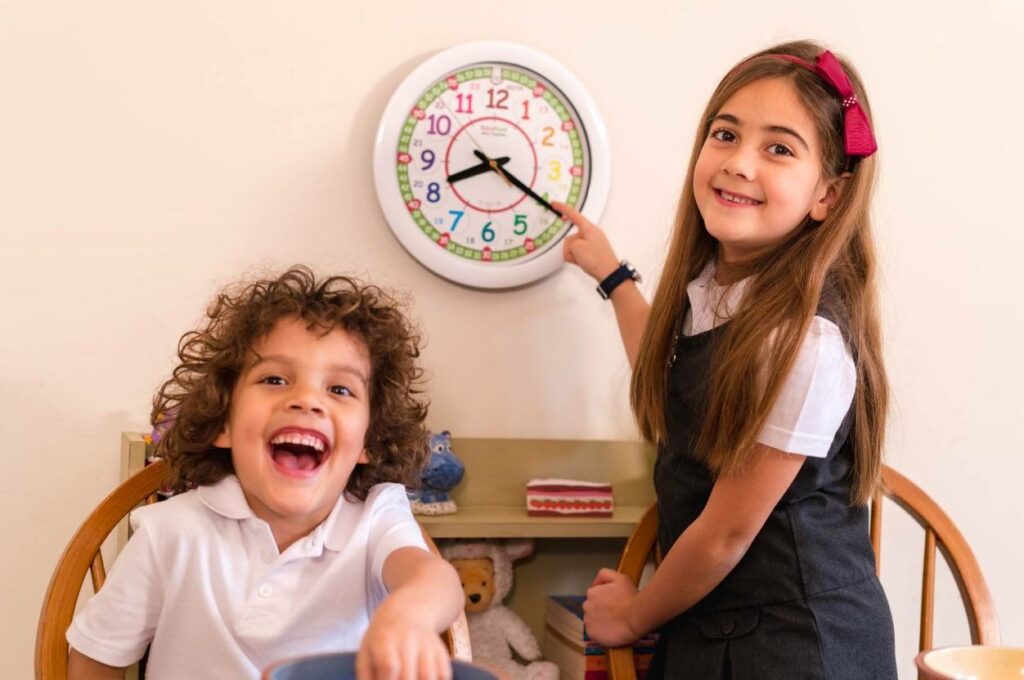 Help children learn to tell the time quickly and easily with our watches, clocks, games and resources featuring The Simplest Time Teaching System for Children.
The ERTT clock is available for purchase on Amazon.
You can stay socially connected with ERTT for all their latest time learning products: 
________________________________________________________________________________________________
We have added the ERTT clock to our 2019 Holiday Gift Guide