The Latest in Car Security Systems (and Why You Need One)
This post may contain affiliate links or I may have received the product free in exchange for my honest review. See full disclosure for more information.
If you've ever had your car stolen or broken into, you know how gutting and frustrating it can be. Losing a car is not a luxury most Americans can afford, not to mention whatever valuables you might have had in it. While you might not want to install something like a car alarm, there are some good alternatives out there — and some good reasons to install them.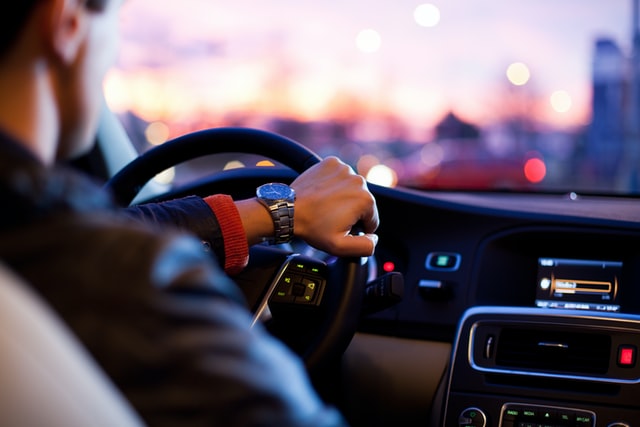 Why You Should Think About a Car Security System
For a lot of us, our experience with car security systems might consist of hearing someone's alarm go off down the street at three in the morning, or when someone bumps it with the shopping cart at the grocery store. False alarms aside, car alarms preventing vehicle theft is probably one of the first things you think of — and that's certainly common. But there are some other reasons to consider getting some extra security for your car.
It can prevent vandalism and damage. Having your car stolen is one thing, but vandalism is more common, and can be expensive and frustrating to deal with. If you've ever come back from shopping to find your car keyed or your windows broken, you may have found yourself wishing there was some way you could find the culprits.
It can protect your belongings. You've likely heard many times not to leave any valuables in the car while it's parked on the street (or even in front of your home). Solid advice — but even the most mindful of us forgets occasionally, and we might leave a wallet, phone, or even a laptop in the car. While leaving valuables in your car is still not a great habit to get into, a security system could keep you from having some major regrets.
It can save you money. Of course, losing those valuables (or even your car) is an expensive proposition, which is a great reason to have some extra security in place. But you could save some cash simply by having security devices in your car — many car insurance companies will offer a discount for having anti-theft technology installed. It depends on your insurance provider, and where you live so shopping around for cheap car insurance that gives you all the coverage you need is a good start. We used a site to help us find the best and most affordable car insurance policies in our home state of Ohio.
Types of Car Security Systems
So we all know about car alarm systems — but what other security is available for your vehicle? Here are some of the most common devices:
Dash cameras. Dash cams are one of the easiest ways to make sure you're protected in case of an accident. If something happens while you're driving, the dashcam footage will provide evidence of what really happened, rather than someone else's account. They can also help with things like insurance fraud. Best of all, low-end dash cams are not all that expensive.
Car security cameras. If theft and vandalism is a problem in your area, a car security camera can be a step up from a dashcam. Modern car security cameras have sensors that can activate whenever there's nearby activity, and can even stream footage to a mobile device or computer. Some of these devices require a monthly service plan, but they tend to be inexpensive.
Immobilizers. An immobilizing device can keep a potential thief from driving off with your car, because it literally can't be driven — but that doesn't mean they can't still break your windows and steal your valuables, and won't provide any warning. Your car could still be loaded onto a flatbed truck and be stolen that way, although most thieves aren't that enterprising.
Steering wheel locks. Some of us may have grown up seeing commercials for "The Club" — one of the first devices to lock the steering wheel in place while you're away from the car. While these can be effective against many thieves, they might not deter the more sophisticated and determined ones. A steering wheel lock might not do much more than buy you a few minutes — they can be broken through fairly quickly with the right tools.
GPS trackers. Another option that often requires a paid subscription, a GPS tracker is just what it says on the label — it can track your car and send its location to your mobile device or computer. Unless the thieves are sophisticated enough to seek it out and disable it, you can find out exactly where your car is and alert the authorities.
Faraday bags. A slightly more unusual security option, these are for vehicles that use electronic key fob signals to unlock them. These signals can be intercepted, allowing thieves to unlock your car — but not if you have one of these devices.
Car alarms. So what's wrong with the humble car alarm? Nothing, really — but it's not the most effective solution for protecting your car. As you've probably already noticed, people tend to ignore car alarms, especially in larger cities, and they may not prove much of a deterrent.